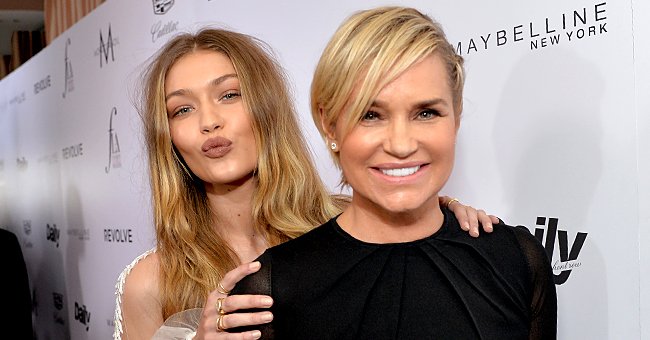 Getty Images
Yolanda Hadid Celebrates Granddaughter's 1st Birthday with Rare Glimpse into Her Farm Life

Yolanda Hadid has officially been a doting grandmother to her granddaughter Khai for a year now. The former model shared a rare glimpse into Gigi Hadid and Zayn Malik's daughter's life to celebrate.
Gigi Hadid and Zayn Malik's daughter celebrated her first year of life over the weekend, which came with rare social media appearances. Although the young couple stayed private about the birthday festivities, grandma shared a glimpse.
The "RHOBH" alum marked her first granddaughter's special occasion with photos of the tiny tot that the world had never seen. She raved about the one-year-old in an Instagram post which shared a look into her family life.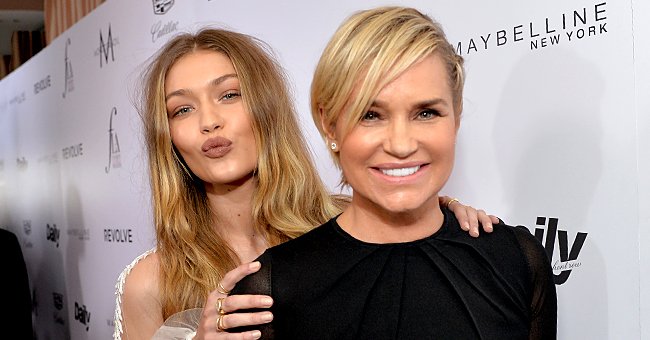 Gigi Hadid and Yolanda Hadid attend The Daily Front Row "Fashion Los Angeles Awards", March 2016 | Source: Getty Images
Gigi Hadid and Zayn Malik are a notoriously private couple and are even more protective of their daughter. The 25-year-old supermodel even wrote an open letter to the paparazzi, pleading for them to blur the baby's face in images.
The Victoria's Secret model and the One Direction alum have raised their daughter on the Hadid family farm for her first year of life. However, the couple also resides in New York City, where there is more paparazzi.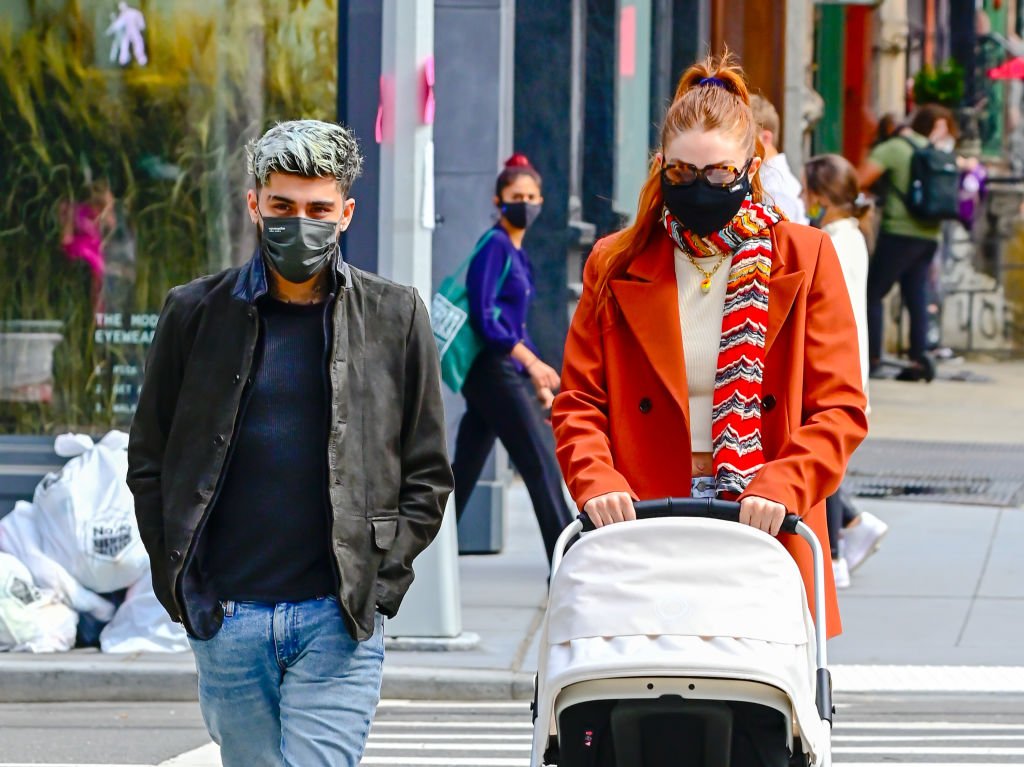 Zayn Malik and Gigi Hadid take baby Khai on a walk to lunch at The Smil, March 2021 | Source: Getty Images
Consequently, according to her mom's open letter, baby Khai has had to grapple with the changes in her freedom to explore between her homesteads. The model presents this as her reason to plea with photographers not to capture her face.
As a result, it was a wonderful surprise to see grandma Hadid's tribute to the little one on her birthday on Sunday. The former reality TV star posted some never seen before images of the baby girl on her Instagram.
Hadid's slideshow of images showcases Khai's wholesome-looking farm and family life. The caption supplementing the post gives Hadid's followers even more insight with a sweet message from the doting grandmother:
"...you are such a magical little being that brings us smiles and blessings everyday."
Although Hadid shared a very rare glimpse into her granddaughter's life, she still respected her daughter's wishes while doing so. In all the images, Khai's face is always turned away from the camera.
Nonetheless, the images of the baby are still adorable, especially since they show the relationship between her and her grandmother. In some pictures, the pair feed a calf, ride a miniature horse, and pet a little goat.
Auntie Bella Hadid also joined in on the festivities by sharing pictures of her niece on her Instagram page. Bella's slideshow also shared a glimpse into Khai's family life and her relationship with her supermodel aunt.
Although Khai's parents did not share Instagram tributes of their own, both Yolanda and Bella tagged them in their posts. Thankfully, the couple does have a few glimpses of their little girl on their pages to look back on.
Please fill in your e-mail so we can share with you our top stories!