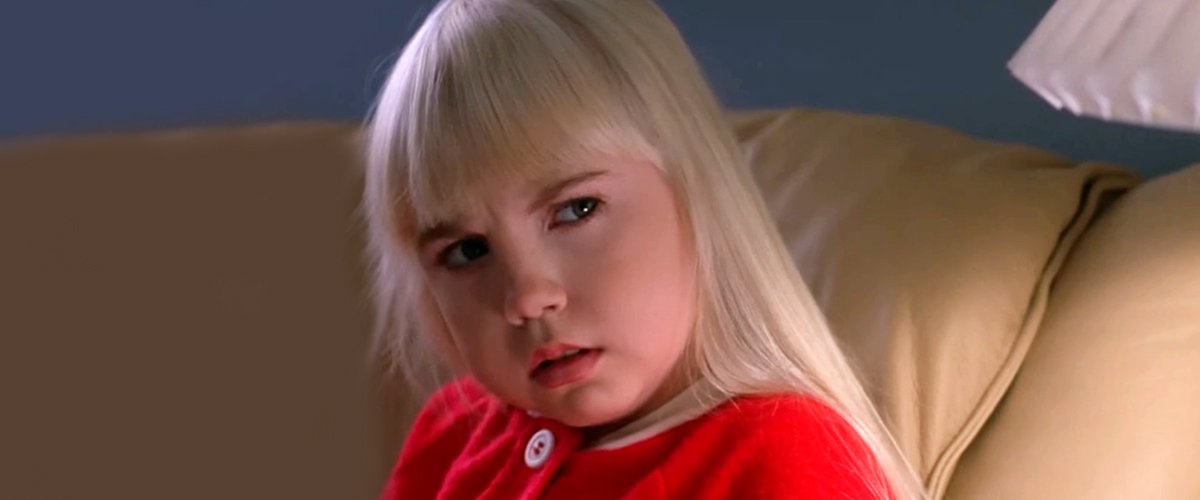 youtube.com/ScreamFactory/TV
'Poltergeist' Heather O'Rourke Took Her Last Breath at Just 12 — the Extremely Unusual Circumstances of Her Passing

In 1987, Heather O'Rourke fell very ill. The first symptoms were nausea, and the hospital insisted that she had the flu. During the filming of "Poltergeist III," the child star began to undergo the first treatment for her condition even though it made her face puff.
The disease remained unknown to the public until February 1, 1988, when Heather was rushed to the hospital following an illness where the hospital found that she had developed an acute intestinal obstruction.
Although she underwent an emergency operation, she died of complications caused by septic shock resulting from the occlusion and subsequent sepsis. The third film opens with a dedication to her memory.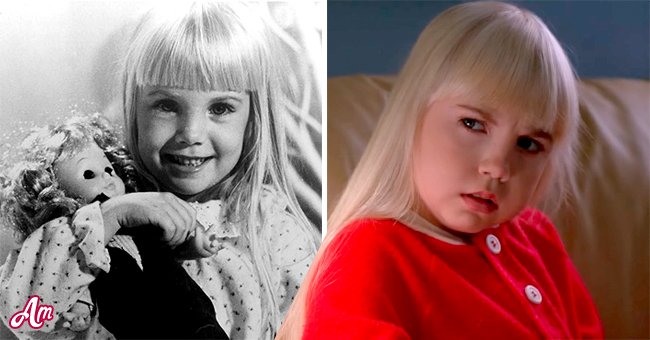 Pictures of Heather O'Rourke | Photo: Getty Images, youtube.com/ScreamFactoryTV
ABOUT HEATHER O'ROURKE
On December 27, 1975, the child star from San Diego was discovered by director Steven Spielberg while having lunch in the Metro-Goldwyn-Mayer studios with her mother and her older sister. Her older sister Tammy O'Rourke was working as a dancer in the film "Pennies from Heaven."
Spielberg, who produced movies from the "Poltergeist" franchise, cast her after the audition in which she did the "scream" test even though she was only five years old. The film was infamous for the mysterious deaths of four of its characters.
Heather was born to Kathleen and Michael O'Rourke. Her mother worked as a seamstress, and her father as a construction worker. Her parents were divorced in 1981, and her mother married part-time truck driver Jim Peele in 1984 while living in a trailer park in Anaheim, California.
Heather's success later allowed the family to purchase a home in Big Bear Lake, California. In between acting jobs, Heather attended Big Bear Elementary School. At the time of her death, her family lived in Lakeside, California, a suburb in San Diego.
HEATHER'S ILLNESS
In early 1987, the little girl fell ill with what was eventually misdiagnosed as Crohn's disease and subsequently underwent medical treatment during the making of "Poltergeist III."
The film's shooting lasted from April to June of that year, with June 1988 being the expected date for the film's release, and Heather was able to finish her part.
In reality, she suffered from giardiasis, which remained unknown until the morning of February 1, 1988, when Heather fell ill and was rushed to the hospital. They found that she had developed acute intestinal obstruction, and she died at the age of 12.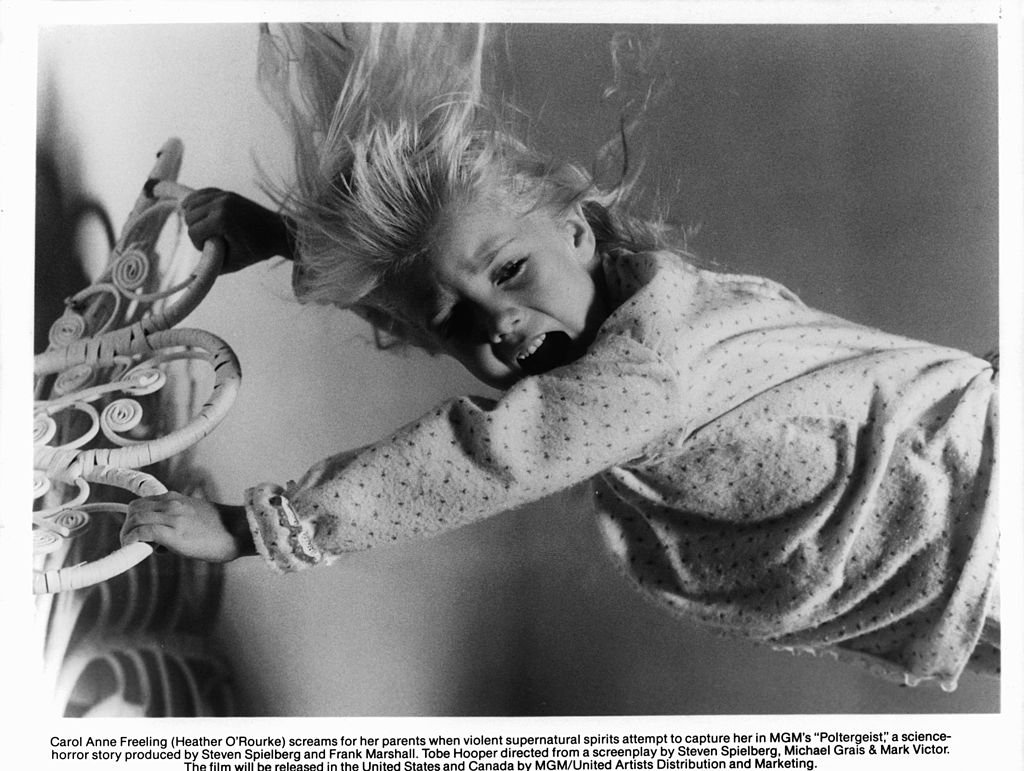 Evils spirits attempted to capture Heather O'Rourke in a scene from the film "Poltergeist," 1982 | Photo: Getty Images
HEATHER'S "UNUSUAL DEATH"
In January 1988, Heather began showing flu-like symptoms. The next morning, she collapsed at her home and was rushed to El Cajon Community Hospital. During the trip, she suffered cardiac arrest, but paramedics managed to restore her heartbeat.
They later flew her to the Children's Hospital of San Diego, where they discovered that she had an intestinal blockage and went for emergency surgery. Mike Meyer, the actress' manager and lawyer, said a section of her intestine bursted after ballooning to four inches in diameter.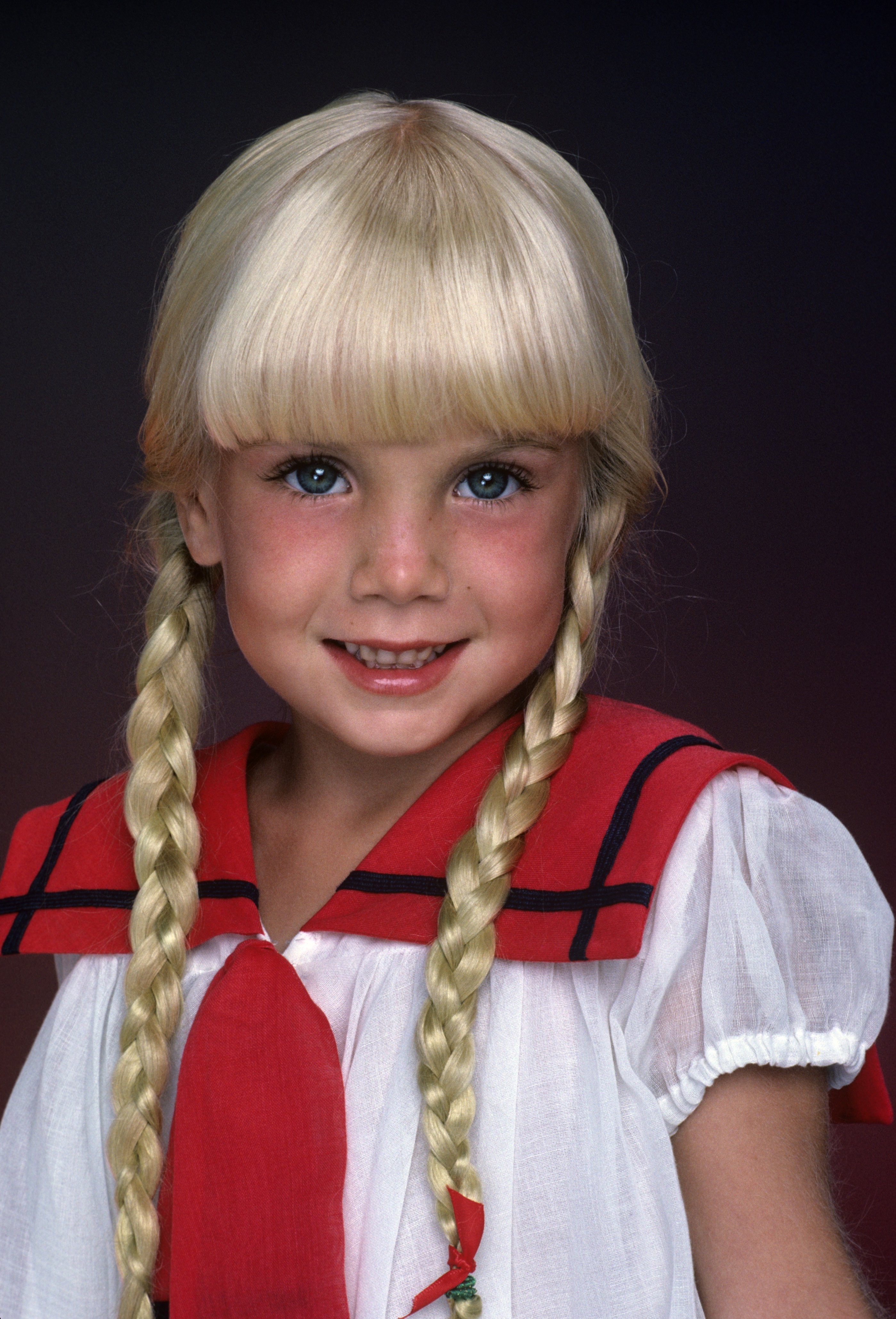 Heather O'Rourke in "Happy Days" | Photo: Getty Images
Her cause of death was congenital stenosis of the intestine complicated by septic shock. Daniel Hollander, the chief of gastroenterology at the University of California, Irvine Medical Center, said her death was "quite unusual" because she lacked previous symptoms of the bowel defect. He said,
"I would have expected a lot of (digestive) difficulties throughout her life and not just to have developed a problem all of a sudden."
However, he also said it is possible for congenital bowel to narrow down, causing sudden symptom-free death if an infection had caused the bowel to rupture though it was very rare for the disorder to kill a child who's older and lacked initial symptoms.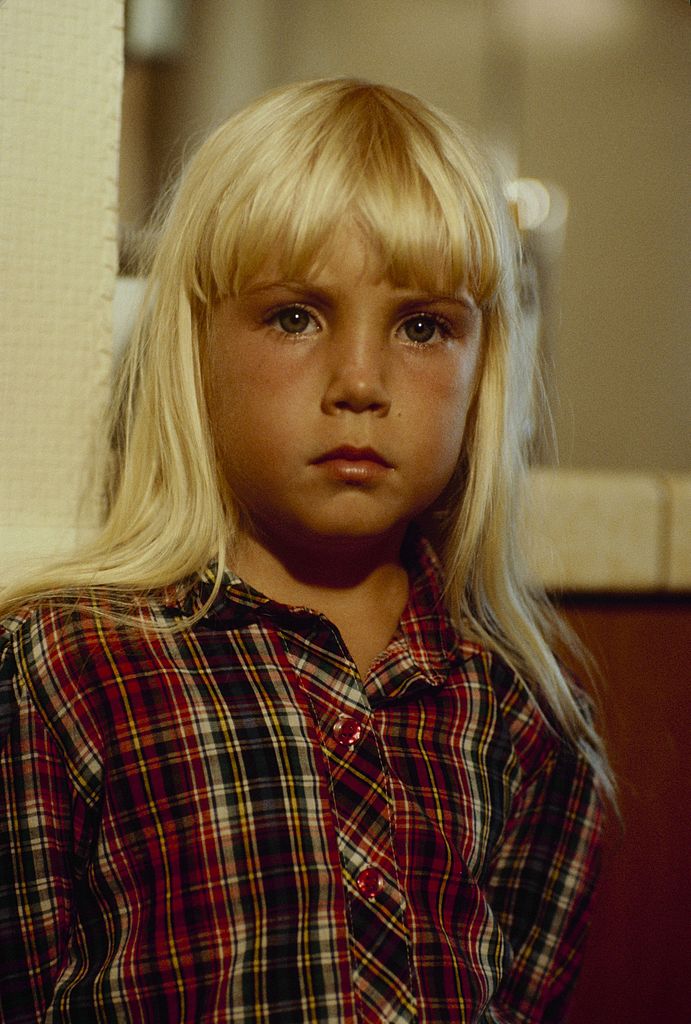 Heather O'Rourke in "The Woman In White" | Photo: Getty Images
He further speculated that her bowel narrowing might not have been congenital but could have developed suddenly due to inflammation. This is because the defect usually is apparent at birth. After all, it causes severe abdominal pain, vomiting, and nausea.
Dr. Frank Sinatra, head of gastroenterology at Children's Hospital of Los Angeles, stated that congenital bowel narrowing could cause sudden death after years without symptoms if the infection caused the bowel to rupture or become perforated.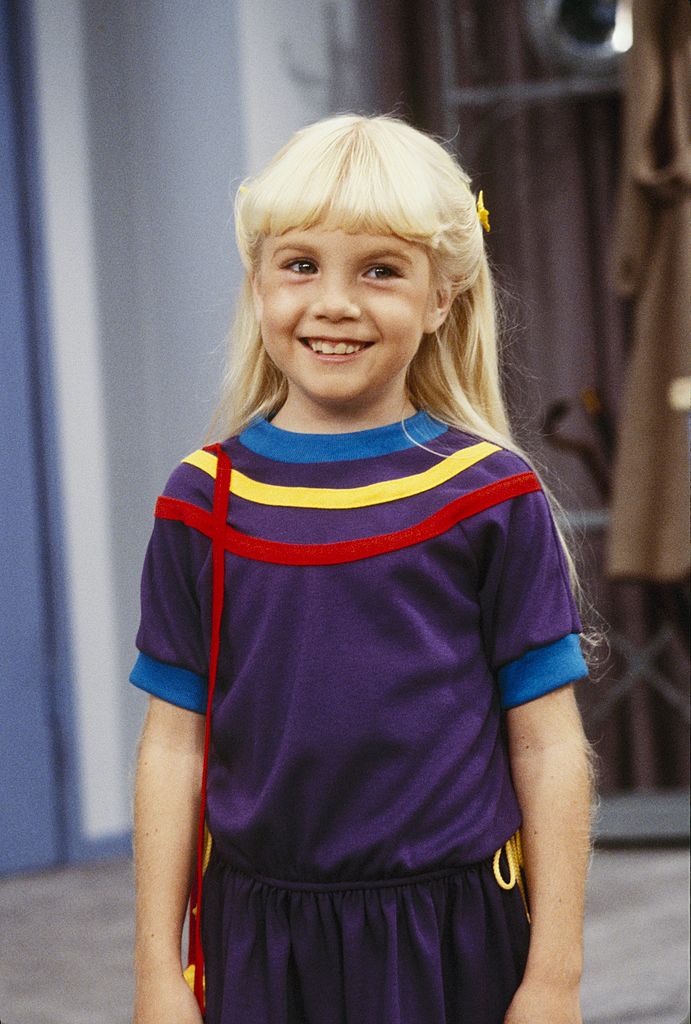 Heather O'Rourke in "Second Time Around" | Photo: Getty Images
Also, Dr. Paul Hyman, chief of pediatric gastroenterology at Harbor-University of California, Los Angeles, Medical Center, stated that moderate bowel narrowing at birth might not cause symptoms, but a lack of symptoms before age 12 ″would be distinctly unusual.″
Meyer went on to say that it was weird as everything had happened too quickly. He said: ″It's weird. She was completely healthy Saturday, they thought she had the flu on Sunday, and she was dead on Monday." Another doctor, Dr. Hartley Cohen, a USC gastroenterologist, said, "It just doesn't seem to quite make sense."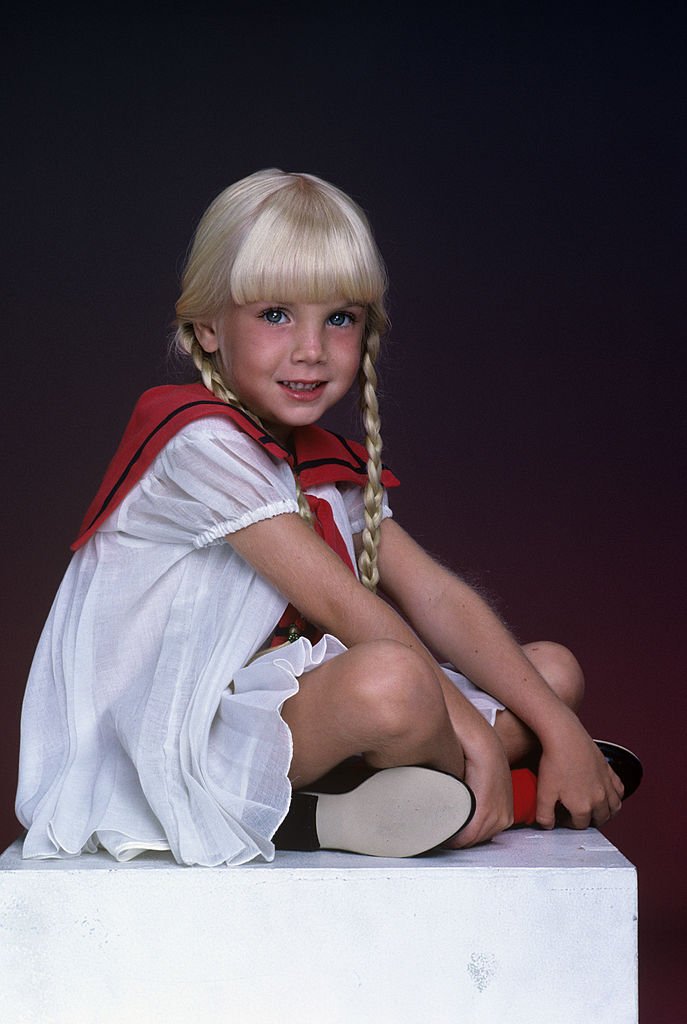 Heather O'Rourke in "Happy Days" | Photo: Getty Images
KATHLEEN ON HER DAUGHTER'S DEATH
Furious over her daughter's death, in May 1988, Kathleen filed a wrongful-death suit to California Superior Court in San Diego County. She claimed that her daughter's illness was misdiagnosed, and this eventually caused her death.
The primary defendants of the suit were the Kaiser Foundation Hospital and Southern California Permanente Medical Group, a plan in which a rotating staff treats patients.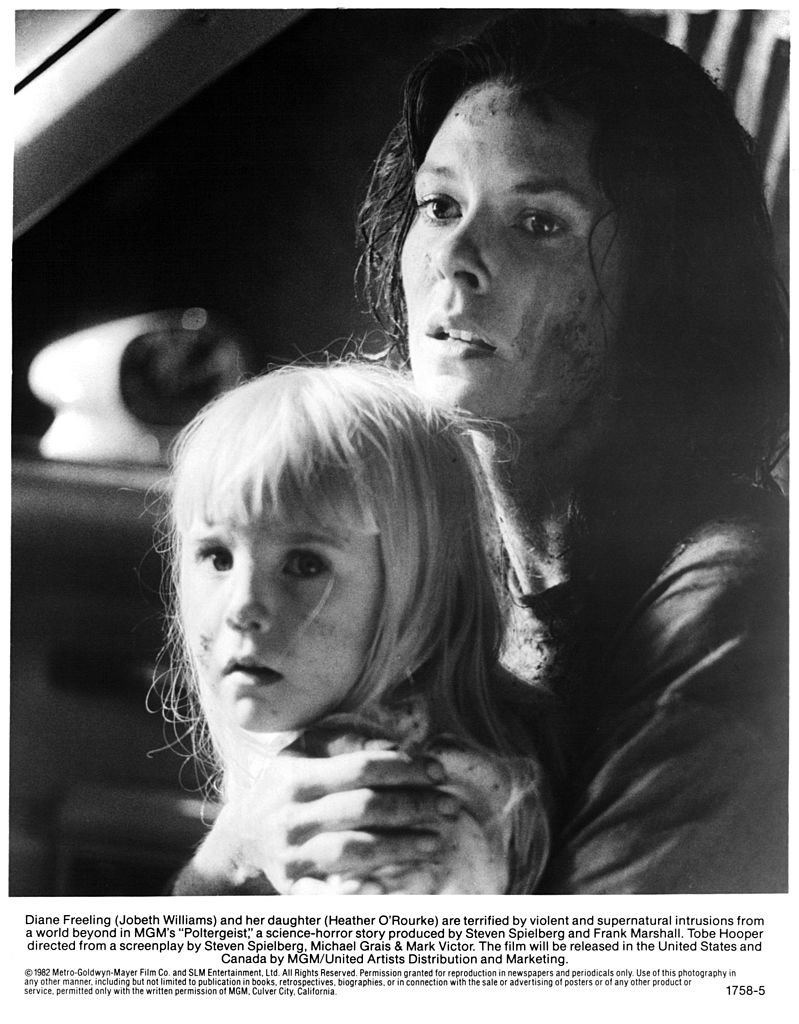 Heather O'Rourke held by JoBeth Williams in a scene from "Poltergeist" | Photo: Getty Images
She stated that she had received a letter—dated March 30, 1987—from Dr. James Tipton of L.A.'s Kaiser Foundation Hospital saying there was "conclusive radiographic evidence for Crohn's disease [a chronic inflammation of the bowel]."
The lawsuit pointed out that the operation performed on Heather on the day she died at Children's Hospital and Health Center in San Diego conclusively established that she did not have Crohn's disease but congenital stenosis that led to an acute bowel obstruction.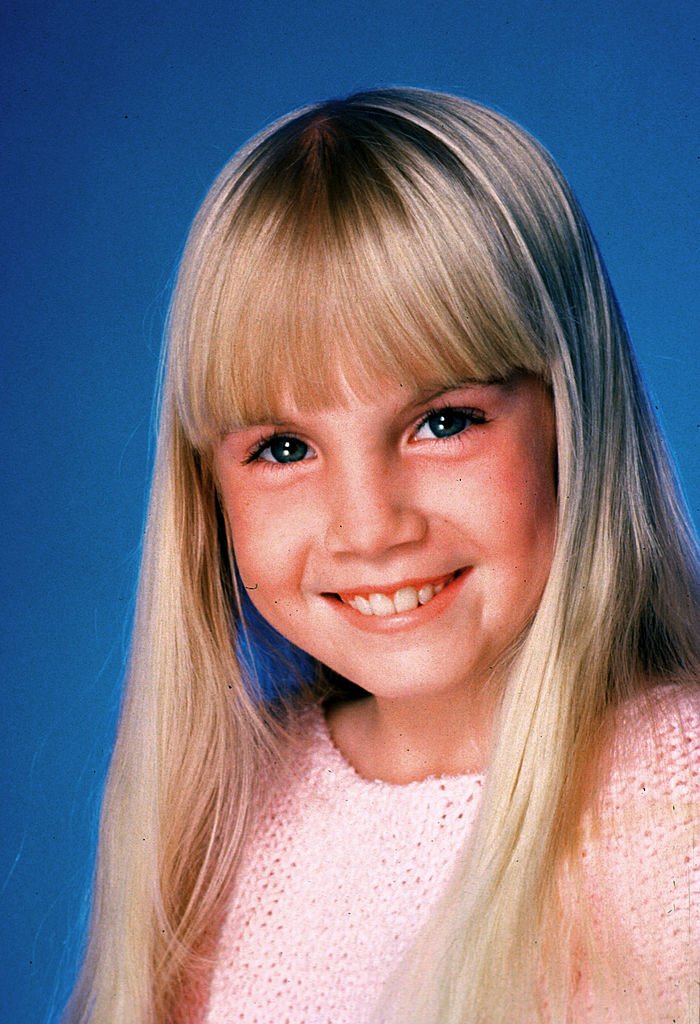 Heather O'Rourke photographed at a photo studio session in Los Angeles, California | Photo: Getty Images
Kathleen argued that it was an intestinal blockage that had probably been present since birth. If they looked at the X-rays properly, it would have disclosed that the condition should have been treated surgically and not with medications only.
However, the Kaiser spokesman Alan Mann maintained that they had reviewed the case extensively and were satisfied that the diagnosis and the care provided were accurate.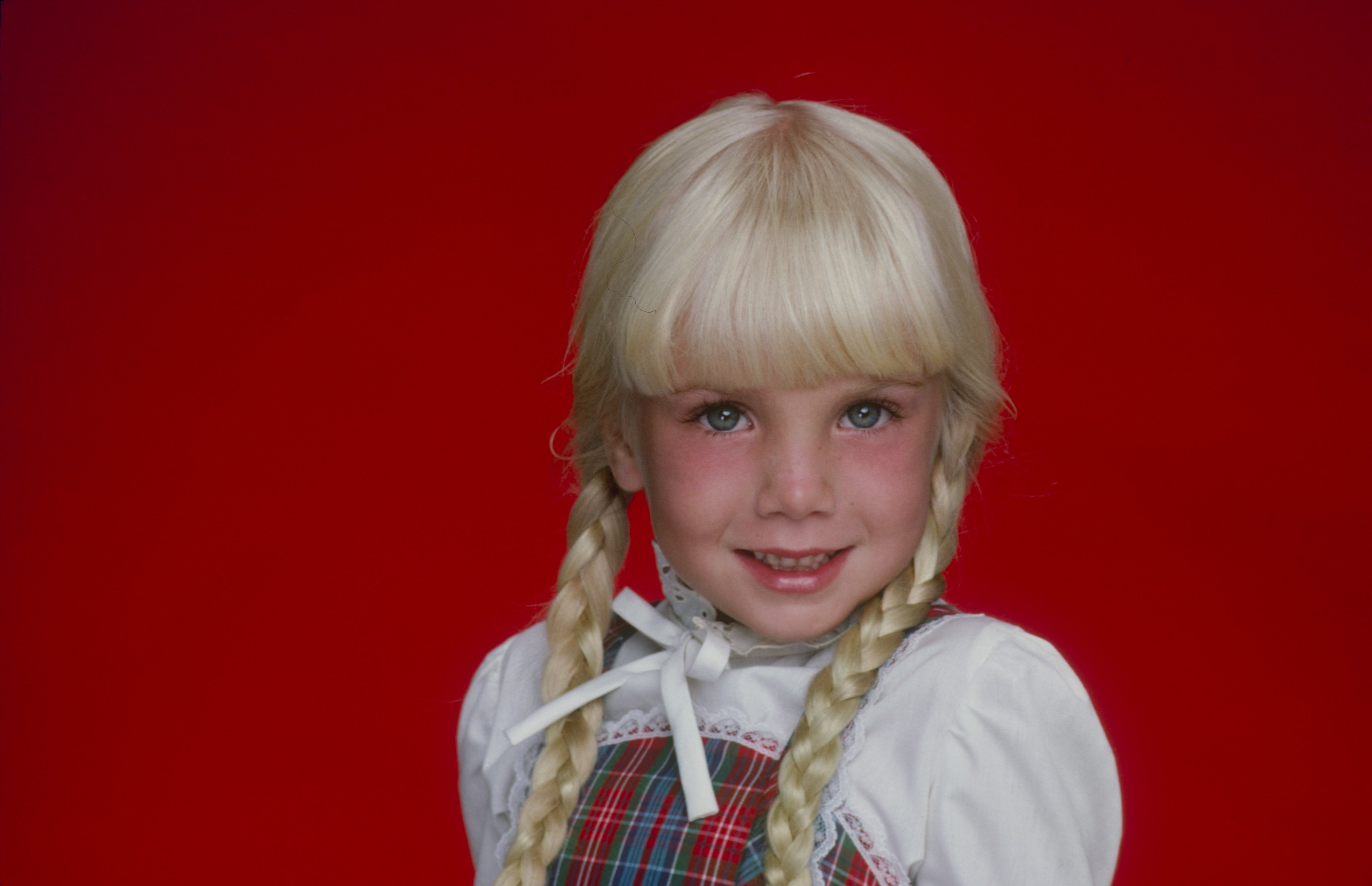 Heather O'Rourke in "Happy Days" | Photo: Getty Images
In her lawsuit, the Beverly Hills attorney Sanford Gage, Kathleen's lawyer, revealed that she sought unspecified damages. "It covers both the personal loss [the emotional stress suffered by Heather's mother] and the economic loss."
For Kathleen, the loss was tremendous, and she remembered that she had told Heather, "I love you," and Heather replied, "I love you, too." These were their last words to each other before Heather passed on.
Please fill in your e-mail so we can share with you our top stories!