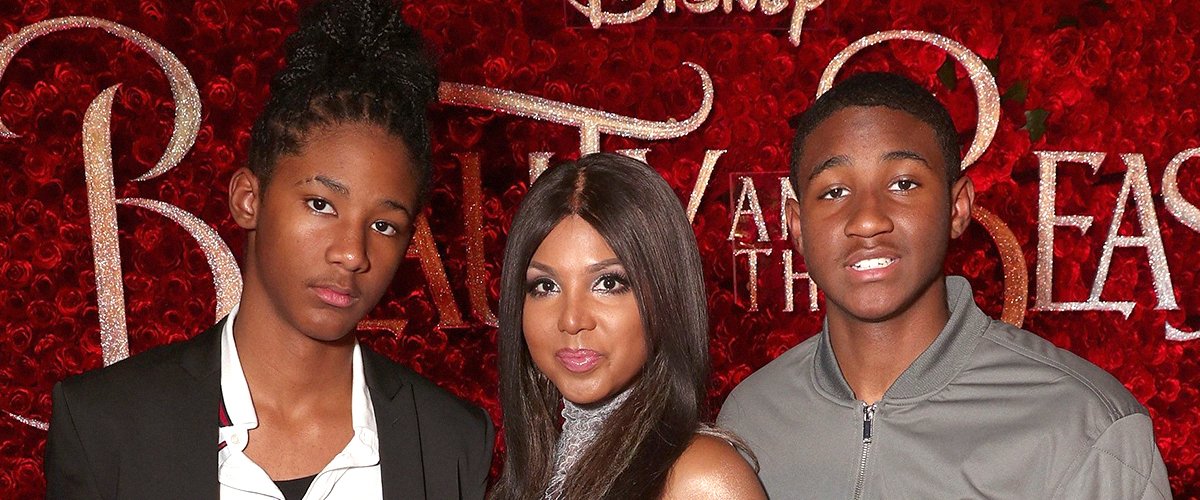 Getty Images
Toni Braxton & Famous Singer's 2 Grown-up Sons Catwalk 8 Years after Parents' Divorce over Meaningful Issues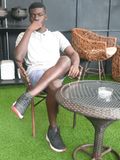 Toni Braxton is a screen goddess famous for the immense love she has for her two sons, Denim and Diezel. This is how the brothers wowed everyone during the recently concluded Marcell Von Berlin runway show.
American singer, songwriter, and television personality Toni Braxton is undoubtedly one of the greatest voices in the entertainment industry.
Time and again, she has proven herself, and her numerous awards are a testament to her incredible talent. In addition to her singing prowess, Toni is also a doting mother to two boys — Diezel Ky Braxton-Lewis and Denim Cole Braxton-Lewis.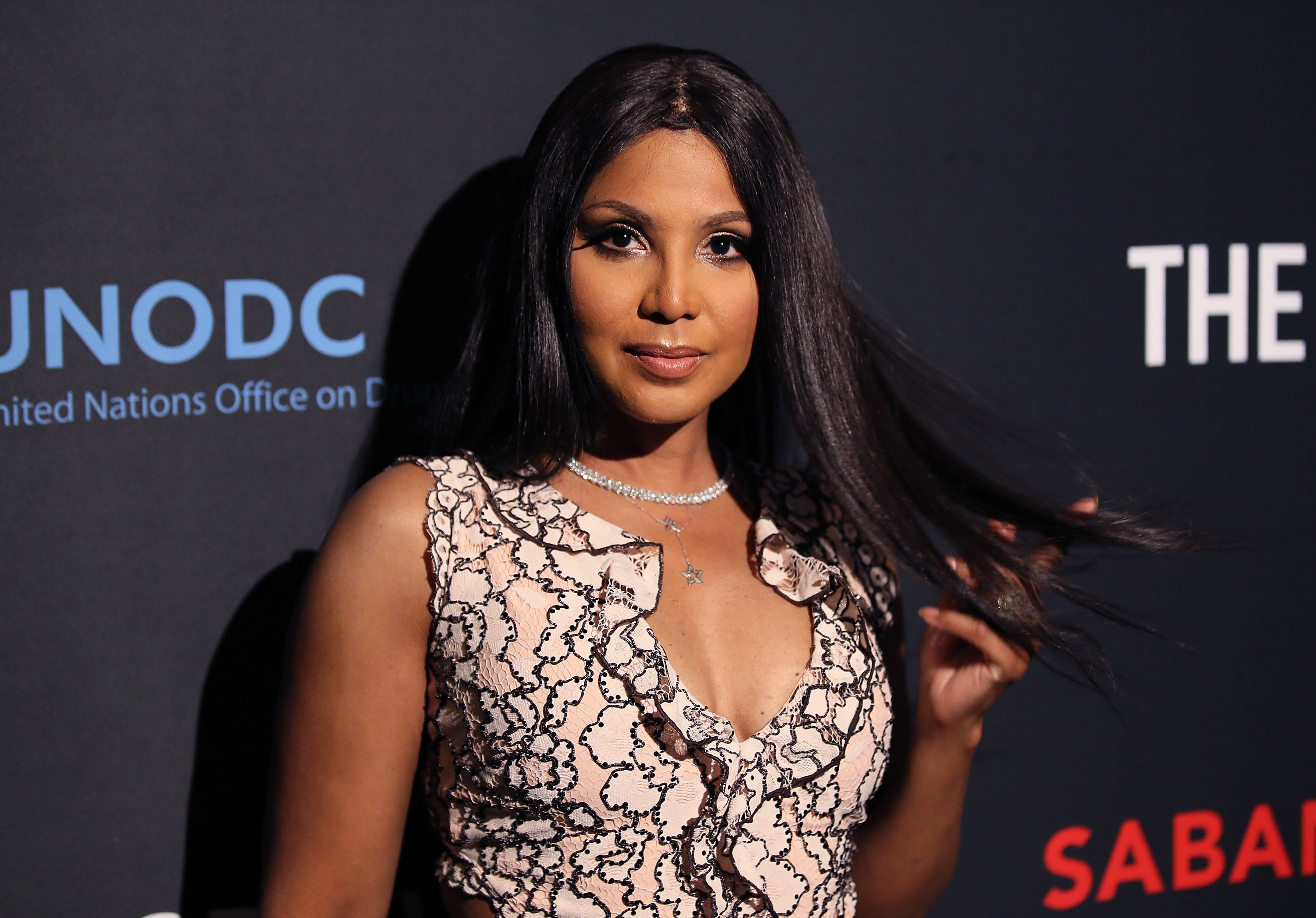 Toni Braxton at the premiere of Saban Films' "The Forgiven" at the Directors Guild of America on March 7, 2018. | Photo: Getty Images
She has not only passed on her good looks to her children, but the duo seem to have inherited their mother's love for showbiz, and a recent post confirmed it.
DIEZEL, DENIM, AND THE RUNWAY
The Marcell Von Berlin runway show took place on September 16, 2021, in Los Angeles, California. Several celebrities were in attendance and made sure to dazzle netizens with impeccable fashion style, and Toni's sons were no exception.
A few days ago, Diezel took to his Instagram page to update his followers with snapshots of him and Denim showing off their talent on the runway.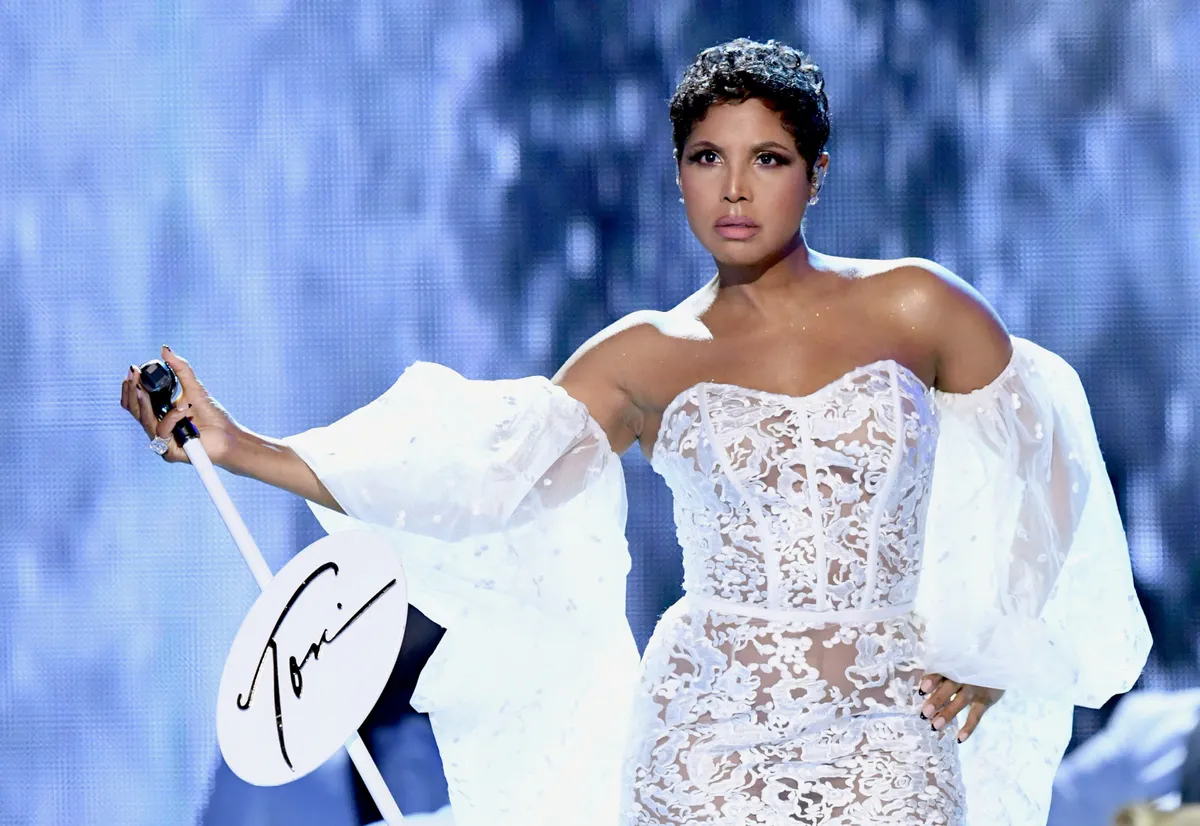 Toni Braxton performs at the 2019 American Music Awards at Microsoft Theater on November 24, 2019. | Photo: Getty Images
In the first post, he shared a monochrome picture of himself clad in an all-black ensemble. He rocked his black Afro and flaunted his modeling skills, facing sideways. To accompany the fabulous image, Diezel added a caption that read:
"Back home on a business trip. Thank you for having me @marcellvonberlin."
A day later, he posted another photo of himself rocking the same outfit, but this time, he could be seen with a serious face while walking on a runway.
Next to the image was a snap of Denim, also on the catwalk but in a different outfit. Denim wore a white shirt, white pants, a black jacket, and short dreads.
WHO IS DIEZEL BRAXTON-LEWIS?
Born in 2003, Diezel is the youngest of Toni's two sons. Like other celebrity children, the young star made the headlines at a very young age, but for a different reason. He became a topic of discussion after his mother revealed that he was diagnosed with autism.
Not only did Diezel's condition leave many netizens feeling sorry for him, but it also sparked some divided reactions from social media users. Unlike the popular belief that autism is a lifetime disorder, Toni believed the condition had a cure.
Toni cited her insecurities from her 2010 Lupus diagnosis and money issues as the major reasons behind her divorce.
TONI BRAXTON'S THOUGHTS ON DIEZEL'S AUTISM
During a chat with US Weekly, the talented singer spoke candidly about the relationship between her religion and autism. Toni explained that growing up in a religious background was a major influence on her attitude towards the disorder.
She also believed that her son's condition was a punishment, as she had previously aborted a child. Irrespective of her thoughts about autism, Toni mentioned that her son was very special, and Diezel learned differently.
Diezel does not only have the support of his mother; he is also looked out for by his older brother. The siblings have always shared an amazing bond, and their relationship grew stronger after the doctors' diagnosis.
While many considered Diezel to be autistic, Toni believed her son had overcome the condition. The mother of two told Access Hollywood that she believed Diezel was no longer autistic.
She relayed that her son's ability to overcome the condition was with the help of "Autism Speaks" co-founder Suzanne Wright, who gave her programs and tips to aid Diezel's developmental progress.
In 2012, the proud mom was named Global Autism Ambassador for "Autism Speaks," the largest autism advocacy group in the USA.
Today, Diezel has proven to be beyond his limitations. He is no stranger to social media, and he has over a hundred thousand followers on Instagram, who support his dreams and aspirations to be a model.
DENIM BRAXTON-LEWIS
The older of the brothers, Denim, appears to be a little different from Diezel, with his lack of interest in the spotlight leaving many bewildered.
The youngster loves spending time on the basketball court, and before he graduated from high school, he played for his school's team.
Denim graduated from high school last year and celebrated the new milestone; his celebrity mom expressed how proud she was via an Instagram post. The young man is not only a high school graduate; he is also a believer in love.
Denim is currently romantically involved with professional contemporary dancer Makaila Teagle, whom he met in high school. Little is known about their relationship as he keeps his love life away from the public eye.
FACTS ABOUT TONI BRAXTON'S DIVORCE
Toni shares her amazing sons with her ex-husband, composer and actor Keri Lewis. The former couple tied the knot in 2001. However, they called it quits in 2009 and finalized their divorce four years later.
Shortly before their legal divorce, the TV personality opened up about her split with Keri. Toni said that after the split, she was angry with everyone, as she was not expecting the separation.
She had previously gone through several traumatic moments, including a Lupus diagnosis in 2010, and the divorce only made things worse.
On an episode of the Facebook Watch series "Red Table Talk," in 2018, Toni cited her insecurities from her 2010 Lupus diagnosis and money issues as the major reasons behind her divorce.
Toni said she was shallow at the time and could not make money due to her condition. Toni never wanted to be a huge burden to her husband, which eventually led to her divorce decision.
While speaking, she stated that she hated being divorced and having to surrender to the loss. Toni tried to salvage her marriage, and the ex-couple began dating again.
The pair dated for a year and a half, but the union did not work as anticipated, and the duo broke up. Irrespective of their differences, Toni and Keri agreed on joint custody of their two children, and till today, they remain great parents to Denim and Diezel.
Please fill in your e-mail so we can share with you our top stories!