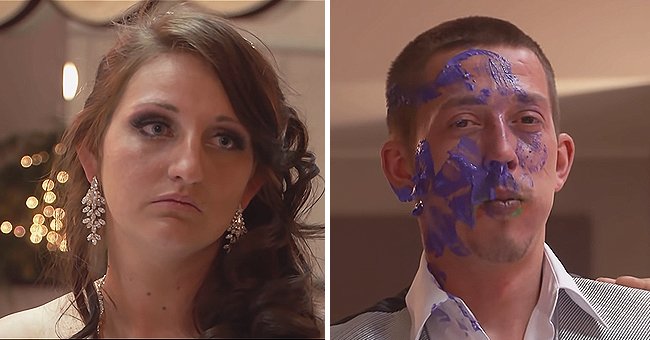 youtube.com/tlc uk
Bride Flees with Her Own Cousin after Drunk Groom Ruined Their Wedding Last Year

A Gypsy bride recounted the moment she ditched her husband and eloped with her cousin on her wedding day about a year ago. Most netizens believe she made the right decision, given her husband's countenance.
Having one of the partners flunk on the wedding day is not uncommon, especially when there is an existing love triangle. However, not every day does one get to see a bride flee her wedding with her cousin.
A 24-year-old Gypsy woman, Cearia, did just that, about a year ago, ditching her husband at the altar for reasons that went beyond their unresolved feelings.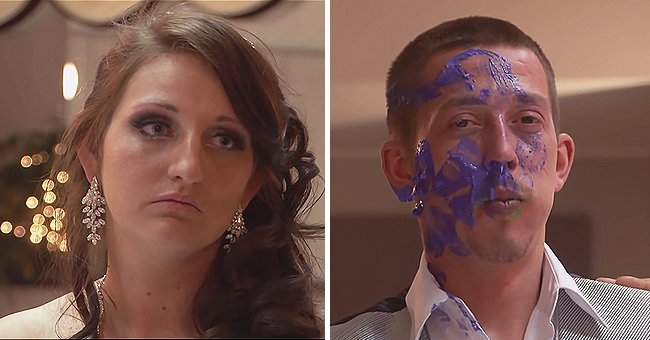 Gypsy bride Cearia and her proposed husband Sam on their wedding day. | Photo: youtube.com/tlc uk
BEFORE SHE SAID "I DO"
A video of the wedding shared on YouTube commenced with glimpses into the bride and groom's preparations. In the clip, Cearia admitted she felt nervous as she got her makeup done.
To reduce her tense feelings, she enlisted her cousin, Kyle, whom she once dated, to give her away at the altar. Speaking on her decision, the bride said:
"Kyle is my only family. And that's why I want him to be a part of the wedding."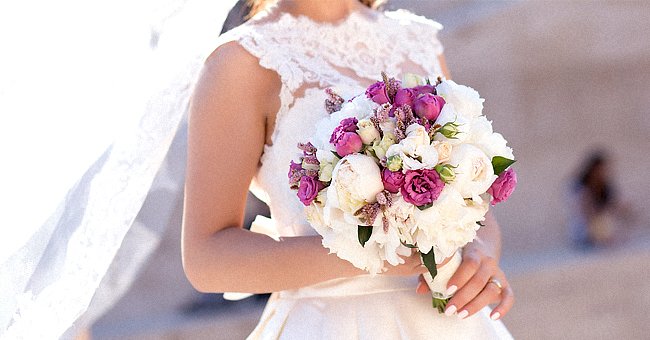 A bride dressed in her white dress holds a bouquet of flowers | Photo: Shutterstock
Her cousin was happy to oblige, even though he wished to be the one waiting at the altar as the to-be-groom. He did his best to ease Cearia's nervousness and get her feeling like a bride. Explaining his intentions, Kyle shared:
"To have to walk down that aisle, and hand her off to Sam. It's going to be one of the harder moments in my life because, at the end of the day, I want to be where he is."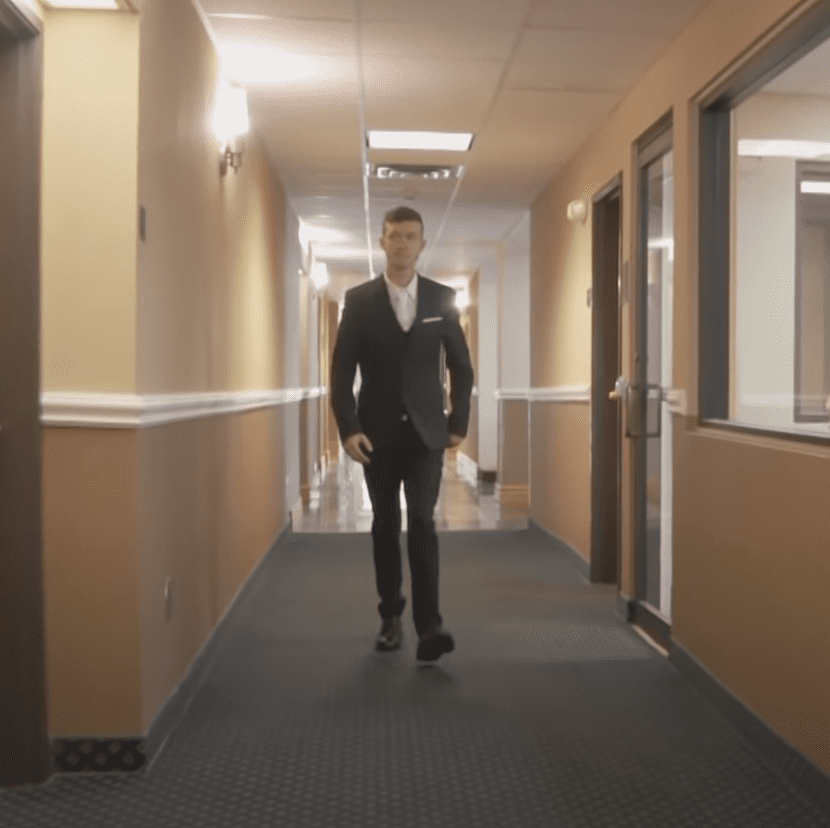 Kyle getting ready to walk Cearia down the aisle. | Photo: youtube.com/tlc uk
SAM'S REACTION
Notably, Sam, the groom, didn't seem so keen on his to-be wife's arrangement. Upon learning his bride's ex was to walk her down the aisle, he expressed displeasure and ended up in a feat of rage and dejection. Sam explained:
" I'm not too sure about the whole situation. To have somebody else that she's been in a past relationship with giving her away. It's crazy. This is too much."
Acting on his feeling of dejection, Sam left the dressing room and ended up downing a few bottles with one of his groomsmen. By implication, he showed up drunk at the wedding.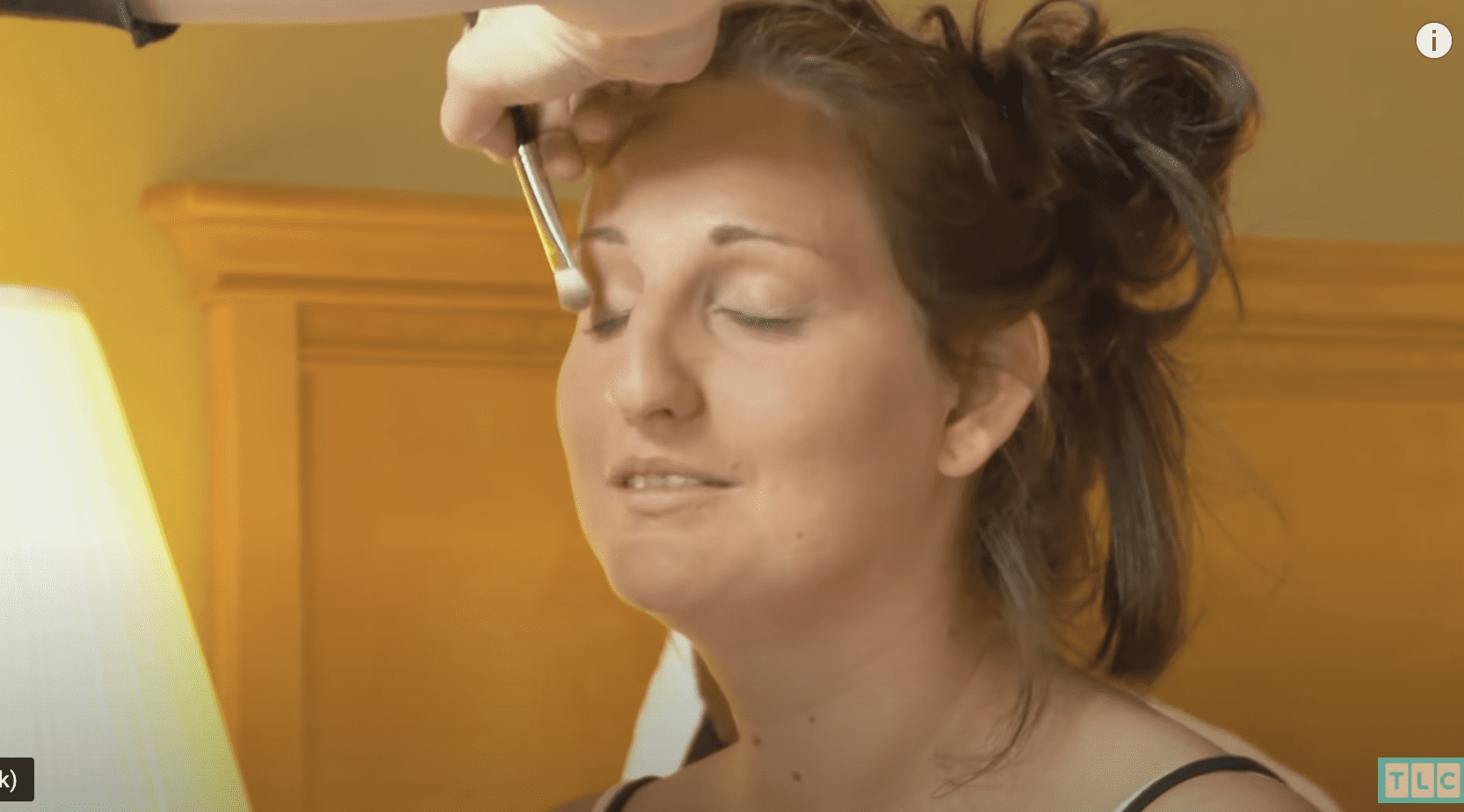 Gypsy bride Cearia preparing for her wedding. | Photo: youtube.com/tlc uk
HERE COMES THE GYPSY BRIDE
Sam's drunken state made him unable to fulfill his bride's dream wedding. Cearia admitted she always envisioned having a wedding where her groom would tear up upon seeing her and exclaim, "that's my Gypsy bride."
But the groom may have drunk a bottle too many. After getting the nod of approval from Kyle, who accessed her dressing, the duo took a carriage to the wedding venue and walked in with expectations.
To her disappointment, Sam barely acknowledged her entrance. When she finally walked up to her groom, she perceived the stench of alcohol and noticed he could barely stand without staggering.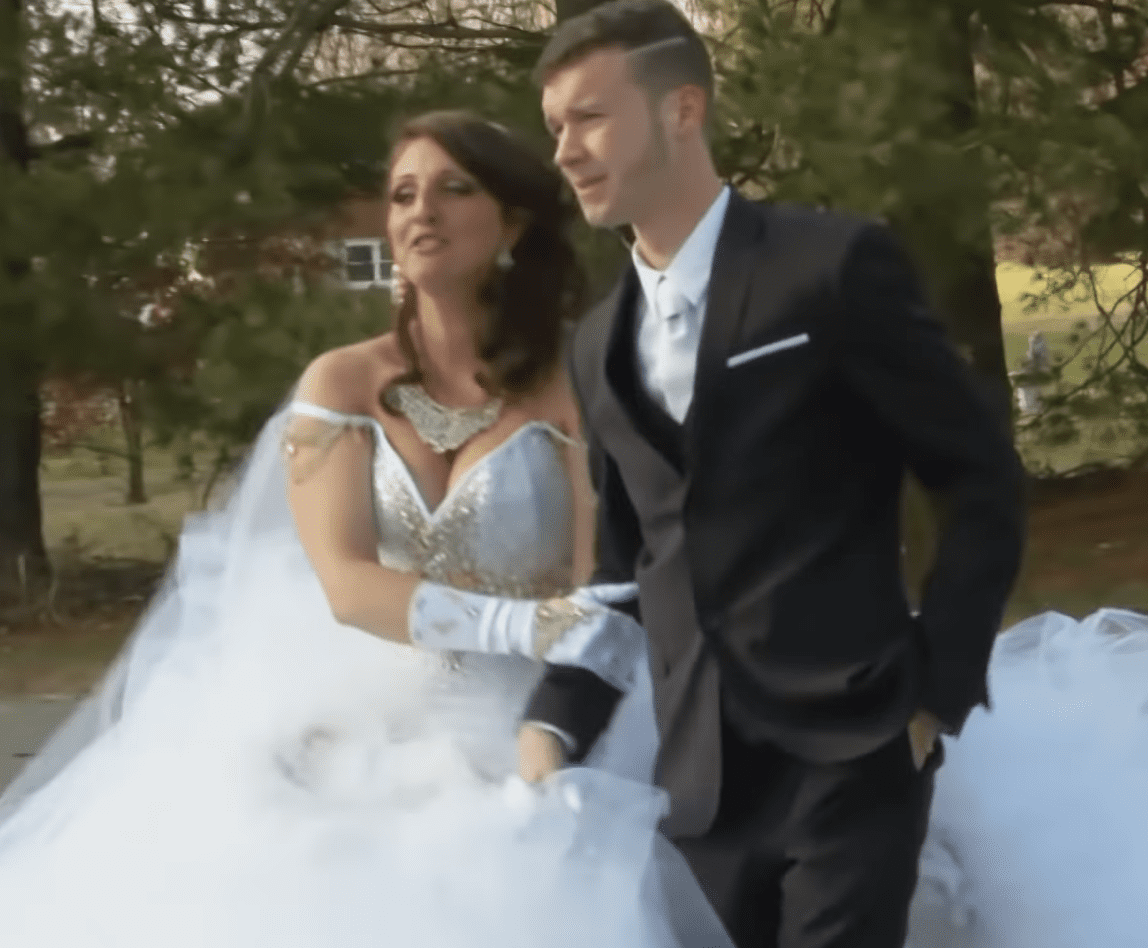 Kyle getting ready to walk Cearia down the aisle. | Photo: youtube.com/tlc uk
THE PROMISE TO LOVE
Cearia was gloomy as they recited the wedding vows, especially after Sam dropped the rings in his drunken state and struggled to find them. While reciting her vows, she angrily failed to include the promise of fidelity.
When the ordeal was finally over, the newlyweds proceeded to cut their wedding cake, but Sam acted up again, this time stuffing chunks of cake into his mouth.
The embarrassing act proved too much for the bride, who angrily scooped a handful of cake, plastered his face, and left the wedding. She undid her ball gown and tossed it on the floor as she exited the hall, saying she was done.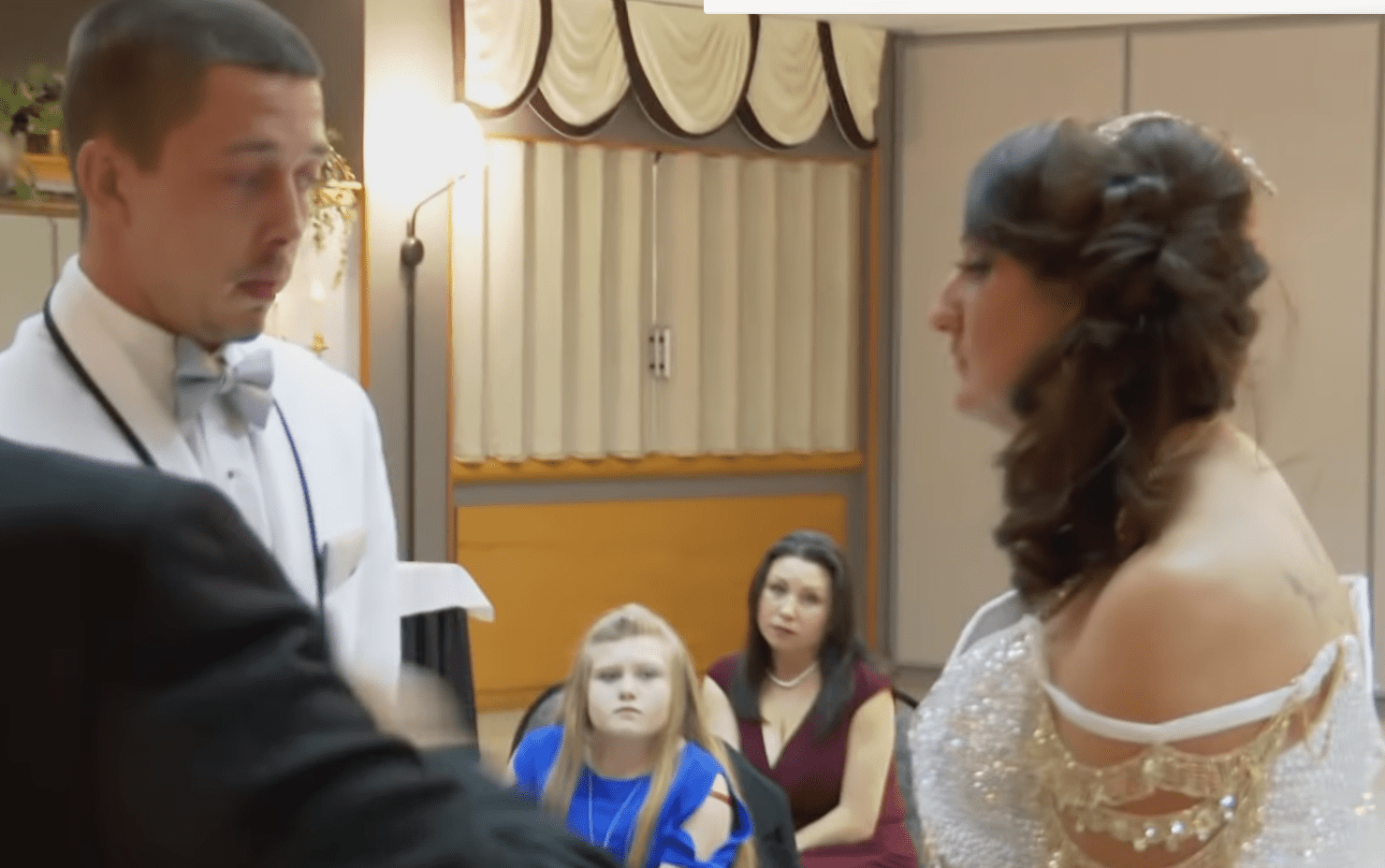 Sam and Cearia saying their vows. | Photo: youtube.com/tlc uk
KYLE TO THE RESCUE
Kyle went after her, offered a helping hand as she wept, and showered her with loving words as he poured out his heart, saying:
"I can't watch this happen to you. This is ridiculous. He's a fool.[...]You're supposed to be a Gypsy right? You're supposed to know. You're supposed to see all this coming."
Kyle concluded his heartwarming speech by telling the bride that right then was the time to just slip away. She agreed wholeheartedly, grabbed his hand, and the two ran off together, sharing a kiss once outside.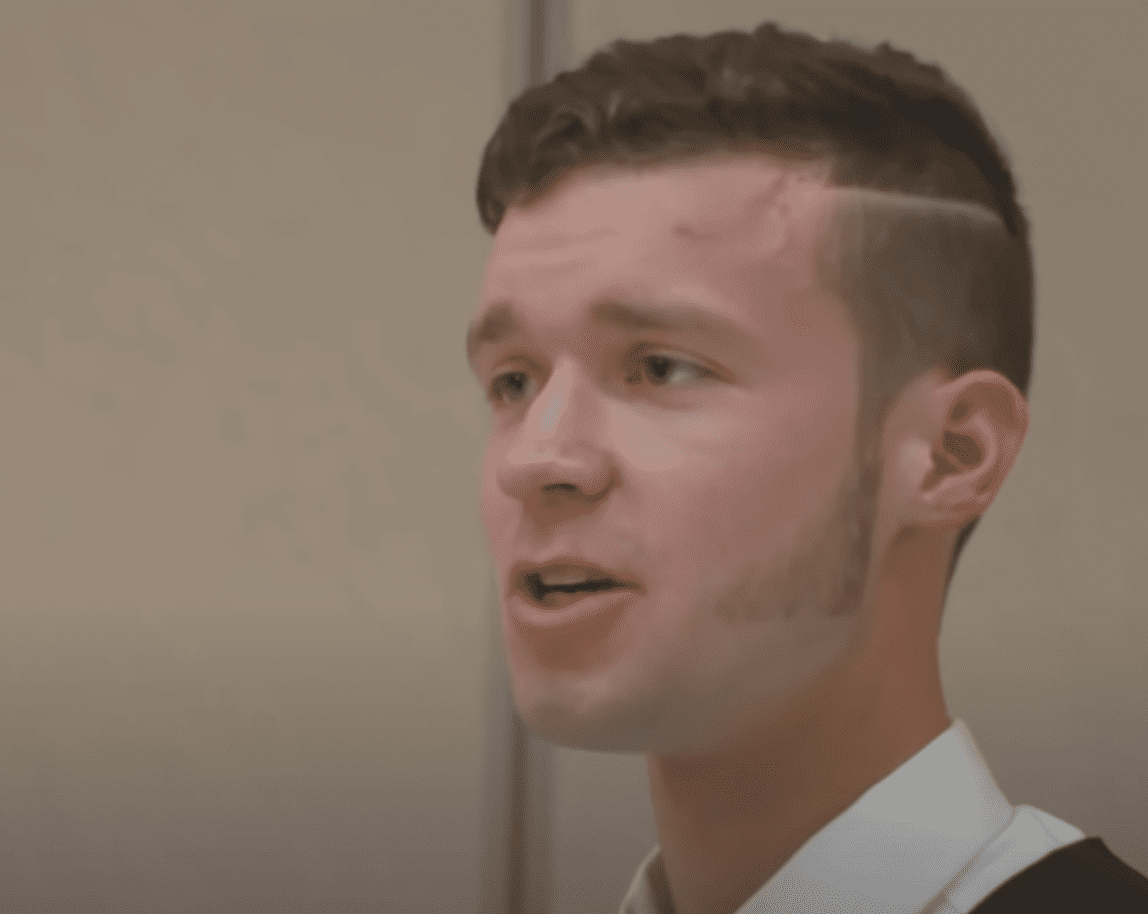 Kyle convincing Cearia to elope with him. | Photo: youtube.com/tlc uk
WHAT NETIZENS THINK
The bizarre wedding account has racked up several reactions from netizens, who have divided opinions about the bride's elopement. One wrote:
"If it wasn't incest, I'd say she and the cousin genuinely seem to have some sort of good chemistry. Much better than her and the walking dumpster anyway."
Another commenter agreed, saying eloping with her cousin was not the best move for Cearia. But given the situation, better Kyle than the "catastrophe" of a husband.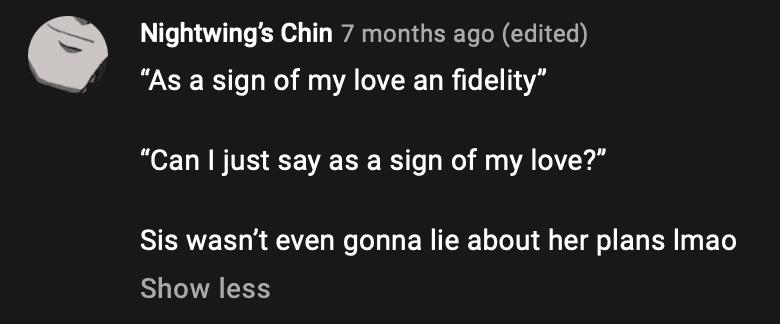 A comment under TLC's gypsy wedding video. | Photo: youtube.com/tlc uk
Another comment read: "Everyone talking about the incest. But the groom couldn't seriously be sober for what's supposed to be the happiest day of her life?" Others blamed the priest for proceeding with the wedding after seeing how things had turned out.
A commenter wrote: "I can't believe the priest continued to marry them after seeing him drunk and that she was so upset that she didn't want to say her vows or continue with the wedding. Shame on that priest for not stopping the wedding."

A comment under TLC's gypsy wedding video. | Photo: youtube.com/tlc uk
Clearing up the supposed incest issues, one commenter, who claimed to know the bride, explained Kyle was only her cousin by marriage, not blood.
The commenter also clarified that Cearia never signed the marriage certificate, which made her free to elope with her cousin, who proved himself the better man.
Please fill in your e-mail so we can share with you our top stories!