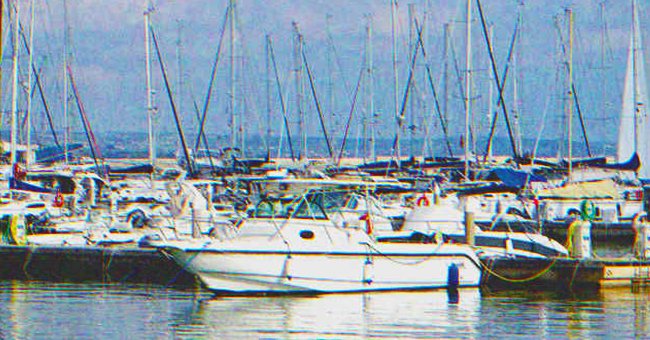 Shutterstock
Rich Man Pushes Old Man off a Yacht into the Sea, He Returns at a Most Unexpected Moment — Story of the Day

A rich man threw an older man off his yacht and into the sea; however, he returned unexpectedly and taught him a valuable lesson.
John and Jane were going on a vacation. They had earned it. The two were heirs to big businesses and had absolutely no care in the world until it was time to serve the family as a company chairman.
They decided to rent a yacht just for the two of them but debated on whether to hire a sailor or not. John had a license to drive the vessel, but it was not one he worked for. Nevertheless, he believed that sailing a yacht was as easy as driving a car, so he convinced Jane to forgo hiring a sailor.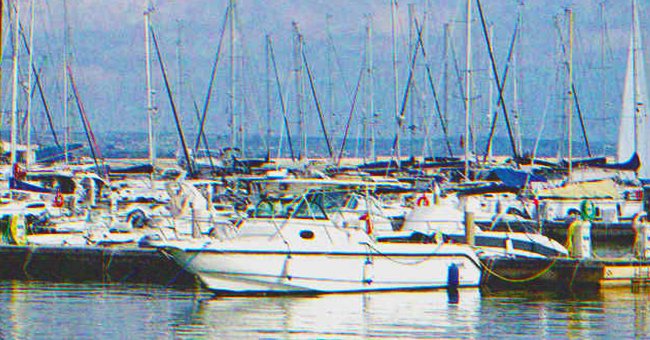 John and Jane were going on a vacation in a yacht. | Photo: Shutterstock
They piled their belongings into the yacht, and John got behind the wheel. After five minutes, Jane came looking for him to ask why they had not yet taken off. She met him with his head in his hands.
"I can't budge this thing," he said with shame.
"I'll go hire a sailor then," Jane replied.
At the pier, she met a man in his late sixties who offered to help them for a small sum of money. He spoke well, but his attire made Jane hesitate.
"You are too poorly dressed. I do not believe you could have sailed on such a yacht," she told him.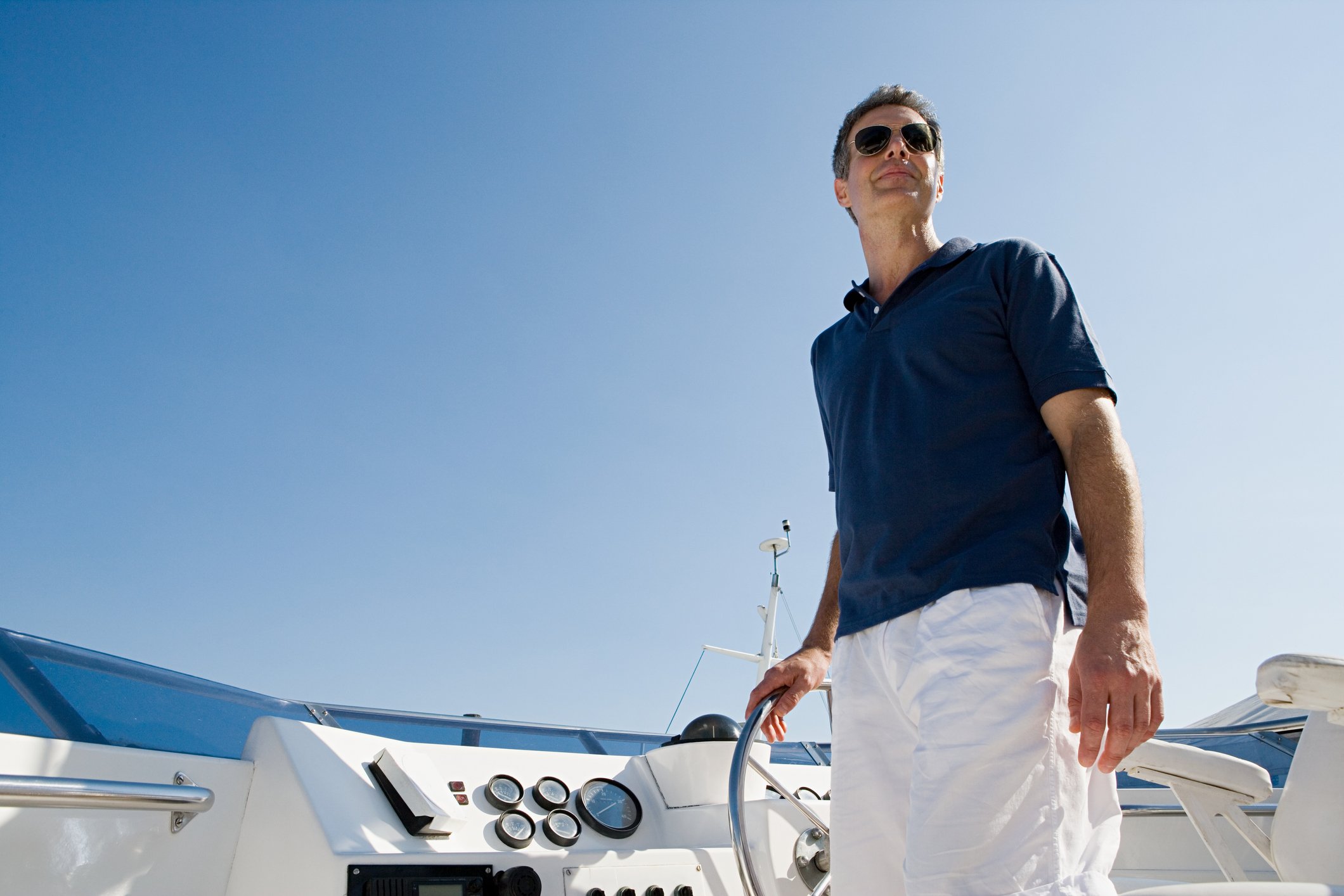 John realized he couldn't sail the yacht. | Photo: Getty Images
"To sail and own are two different things. Not everyone who drives a limo owns it," the old man replied.
"What is your name?" she asked.
"You may call me Thomas," he answered.
They agreed on a fixed price, and Thomas quickly assumed control of the yacht. To John, who had not been able to move the vehicle, the ease with which the older adult did it was enough to cause deep jealousy.
The fact that his girlfriend also seemed to be admiring his skills did not help matters. John's anger kept brewing, but without an avenue of release, he kept them bottled up.
At some point during the voyage, Thomas had to navigate a rough reef. There was a lot of rocking, and once Jane almost fell, Thomas had to let go of the wheel to help her break the fall with his body.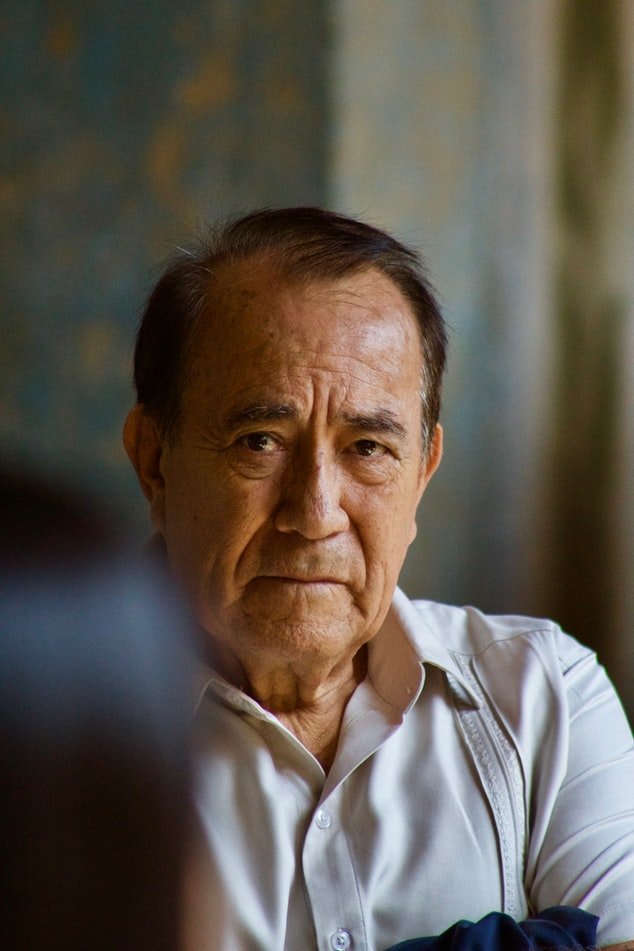 Thomas explained that owning a yacht and sailing a yacht are different. | Photo: Pexels
They ended up in a crumpled heap, and it infuriated John who thought such a filthy man should never be allowed to touch a woman of high social standing like Jane. In his anger, once they cleared the reef, John took the older man and threw him overboard.
"How dare you lay your hands on her, you're dismissed!" John yelled at the man.
After some coaxing from Jane, who was grateful the sailor did what he did, John released the small inflatable boat for the sailor and set him on his way.
"Don't bother coming back," John told Thomas. "I'll get another sailor to come out here — preferably a clean one."
Thomas left the two with the boat, but it took him the better part of the afternoon to get to shore. When he finally pulled in, he noticed clouds on the horizon, and he predicted that there would be a storm.
His thoughts drifted to the young couple, and he felt pity for them. They would not be able to outrun the storm since the man knew nothing about sailing. John recalled the woman with her sweet demeanor and decided to go back for them.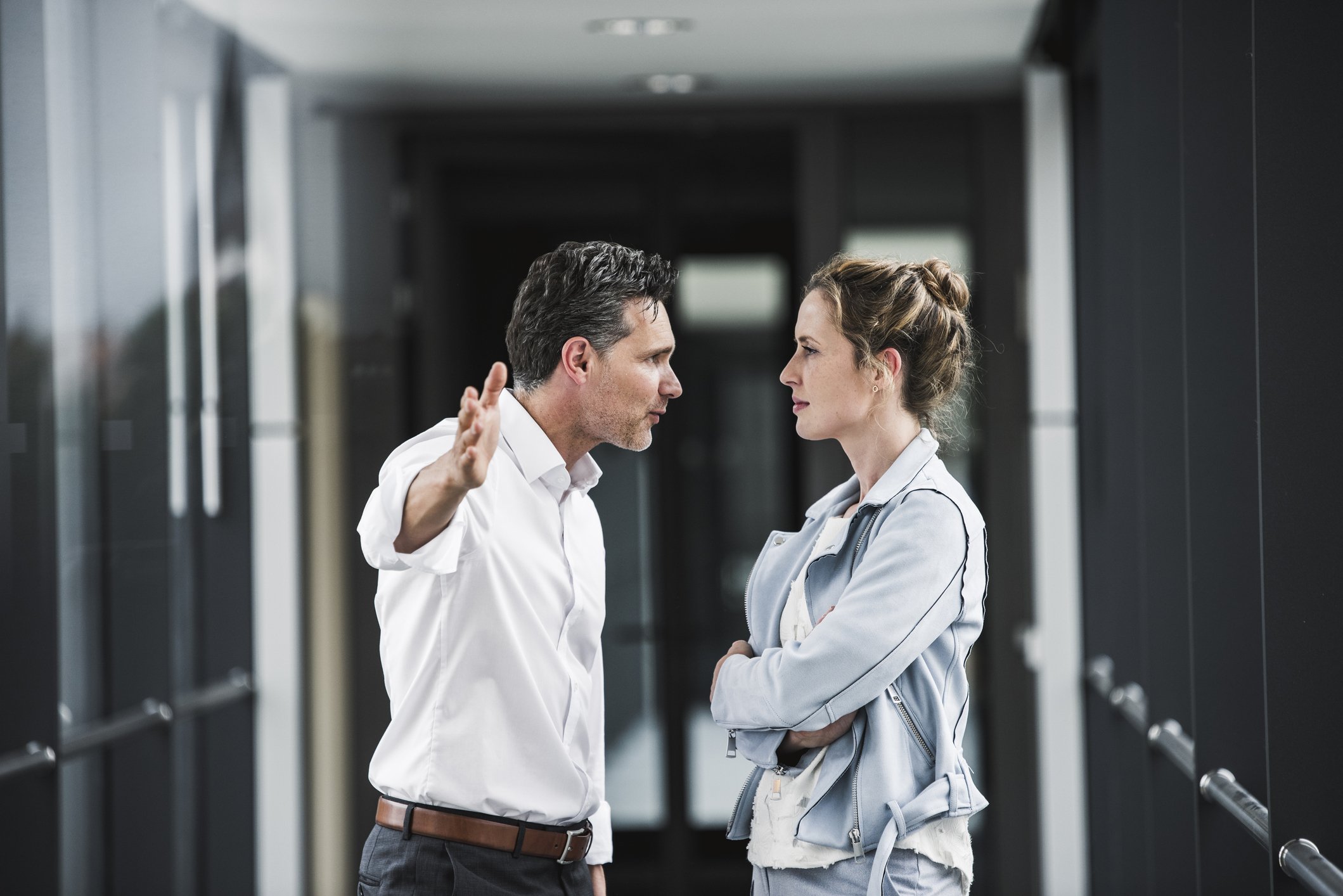 John was furious and told Jane he had to let the sailor go. | Photo: Pexels
He called a friend who owned a steady motorboat and asked to borrow it. That evening, the storm lashed and raged, throwing the yacht every which way until suddenly John and Jane heard a terrible screeching.
The underside of the yacht had been smashed against a rock, and they were taking in water rapidly. Jane got them both life jackets and hoped they would be able to hold out in the storm.
They had been preparing for the worst when they saw a single beam of light emanating from a small motorboat. It drifted closer, and the couple caught sight of the older man at the helm.
"Get on," he told them.
The man immediately did, but his companion did not. Instead, she ran to get a suitcase containing her precious jewels, but at that moment, a wave rocked the ship, and it sank completely underwater.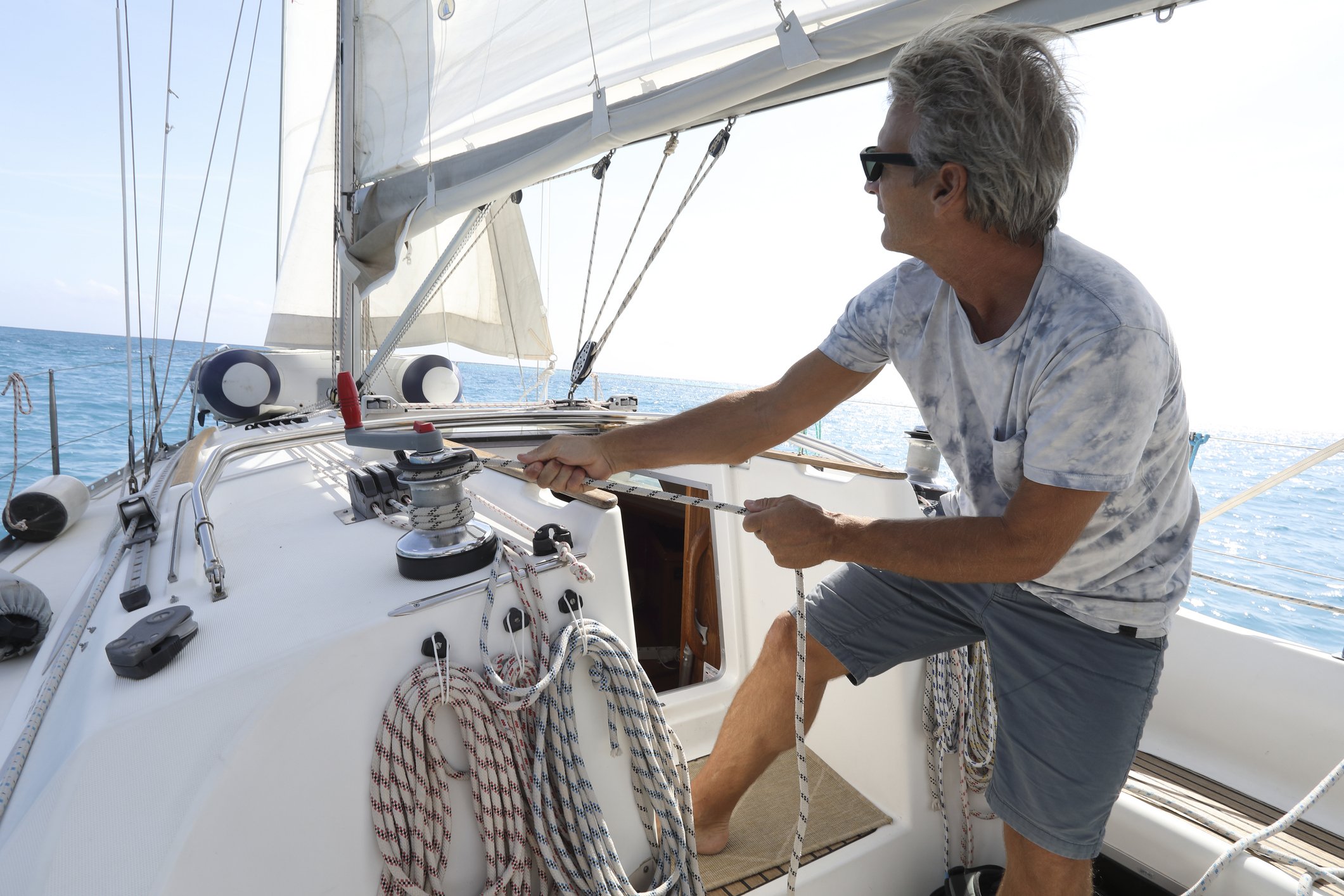 Thomas set out to save the couple. | Photo: Getty Images
The woman cleared the yacht just in time, but the suitcase she was determined to take with her kept sinking, and eventually, she had to let it go.
Thomas successfully got them to shore, after which he revealed his identity to them. The couple learned he used to be a sailor but had retired to travel the world. He was homeless, but it was by choice.
"I saw the storm so I decided to come help out. I could have left you out there. Be nicer to people," Thomas told John.
To the woman, he said, "Wealth will only sink a person too fixated on it. You should not be attached to such things. What you do, your skills, are the true wealth."
Realizing the error of their ways, John and Jane thanked Thomas for his advice and left with a new lease on life. Meanwhile, strange Thomas resumed his nomadic adventures.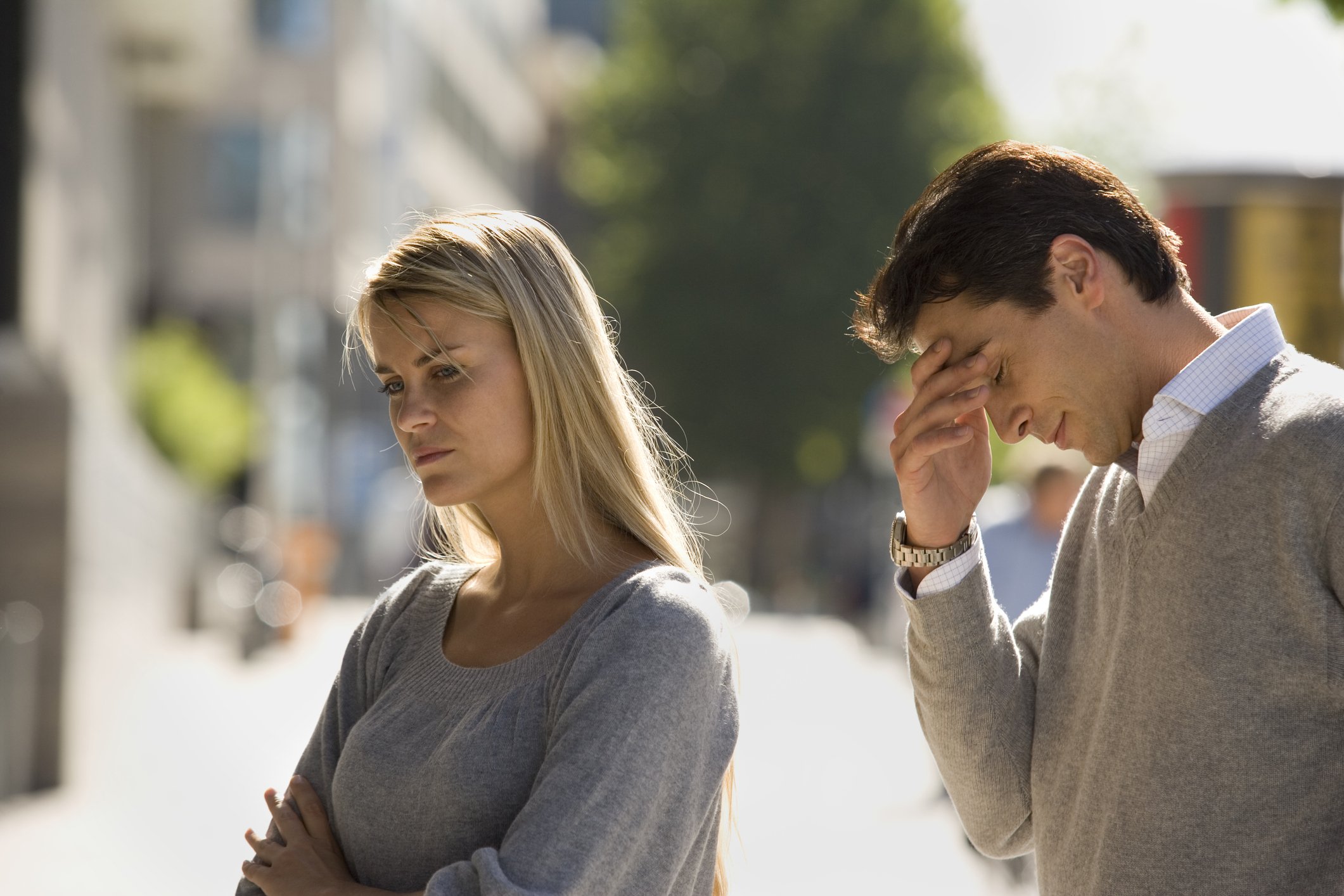 John and Jane realizing they had made a grievous mistake. | Photo: Pexels
What did we learn from this story?
Money is important, but it is not all-important. Jane tried to keep her jewelry safe even though it almost cost her life. Eventually, she had to decide between living and saving her wealth. Thankfully, she made the right choice.
Forgiveness is powerful. Despite what Jane's boyfriend did to him, Thomas still went out of his way to save their lives. He could have let them deal with it in return for their mistreatment of him, but he did not; instead, he overlooked the bad deed and did the right thing. Believe it or not, he left those two better than he met them, and it all began with forgiveness.
Share this story with your friends. It might brighten their day and inspire them.
If you enjoyed this story, you might like this one about a man who found out his whole life was a lie after 60 years of marriage.
This account is inspired by our reader's story but written by a professional writer. All names have been changed to protect identities and ensure privacy. Share your story with us; maybe it will change someone's life. If you would like to share your story, please send it to info@amomama.com.
Please fill in your e-mail so we can share with you our top stories!