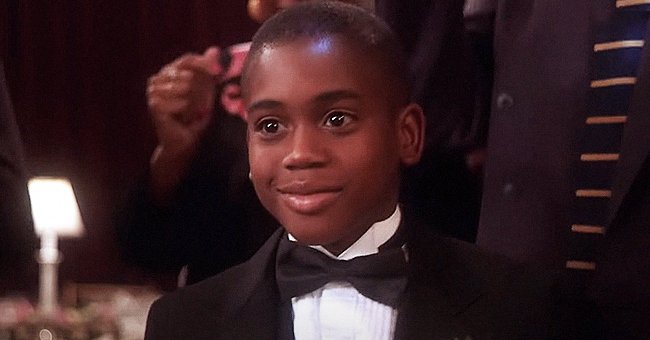 youtube.com/Movieclips
Brandon Hammond AKA Ahmad of 'Soul Food' Is Not a Boy Anymore – Meet His Girlfriend
Former child actor Brandon Hammond thrilled fans during his time as Ahmad from "Soul Food," but fans would be surprised to know that their beloved teen is now a man with sweet love life.
Brandon Hammond has been a fan's favorite since he hit the screen in the '90s as a child actor starring in the hit series "Soul Food." Like many others, the show helped launch him into the limelight.
"Soul Food" first aired on television over two decades ago, and it did not take long for it to become a popular show that gathered thousands of viewers, but since the show ended, not much has been heard of its cast members.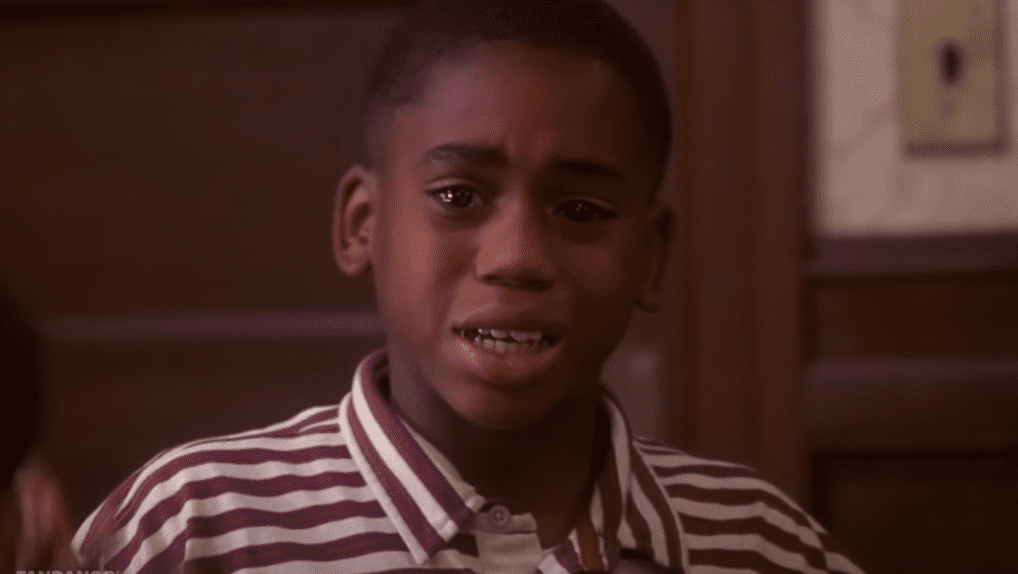 A picture of Bandon Hammond as a child actor on "Soul Food" | Photo: Youtube/movieclips
Hammond was one of the few stars that gained popularity in "Soul Food," but more than a decade since the show ended, Hammond has found love and is living his dreams.
HAMMOND LOOKS DIFFERENT
"Soul Food" remains one of his most recognized roles to date, but a lot has changed since Hammond last played Ahmad. The former teenage star who was 13 when he played Ahmad is now a 37-year-old man.
Some two decades later, Hammond is living the life of a certified adult and is a proud member of the famed beard gang. Despite the facial changes, fans can still recognize their sweet child star with a glance at his eyes that warmed its way into their hearts many years ago.
Hammond remains appealing to his fans and seems to have paid great attention to himself as he managed to stay in good shape. His social media page gives his fans a glimpse of his life after the famous '90s show.
Regarding his career in the movie industry, Hammond now prefers life behind the scenes — since his last role in 2002, he seems to prefer writing and directing and bringing his creativity to life.
Hammond, like many other child stars, has found it difficult to get recognized for any role aside from his famous role in "Soul Food."
He was once asked to anchor a "Soul Food" show, but he declined because he did not want to be affixed to a single role. However, he does not mind being recognized as the kid from " Soul Food."
MEET HIS GIRLFRIEND
The big part of his maturity is that Hammond is in love and he is in a serious relationship with his girlfriend, Jenesis, whom he loves to flaunt on his Instagram page, leaving fans in awe of their romance.
From his posts, Hammond seems like the perfect boyfriend who pays attention to every detail to keep his woman in eternal bliss. Recently, Hammond wished his girlfriend a happy birthday in the sweetest way possible.
He shared a lovely picture of them and wrote on the post, " Happy Birthday to my favorite Virgo! @Jenesis_Scott, as we celebrate your life I think about how thankful I am that you came into mine. I love you with my whole heart, Babe."
[Hammond] revealed his plans to be a father someday.
Fans reacted sweetly to the post and shared a series of comments and emojis that showed how touched they were by the open expression of love from their famous child celebrity.
THEIR LOVE GETS BETTER
On his Instagram Stories, he shared a lovely snap of him and his pretty girlfriend while wishing her a happy birthday. It seems that he finds new ways of making her birthday colorful each year.
Last year, during her birthday, Hammond shared a captivating post where he noted how encouraged and inspired he was by Jenesis' strength and courage.
In the post, the actor confessed that he was proud to have her in his corner, noting how proud her mom would have been. He captioned the post:
"2020 has been tough for a lot of ppl, but seeing up close what you've been through this year and how you've handled it, I admire you so much and love you a lot."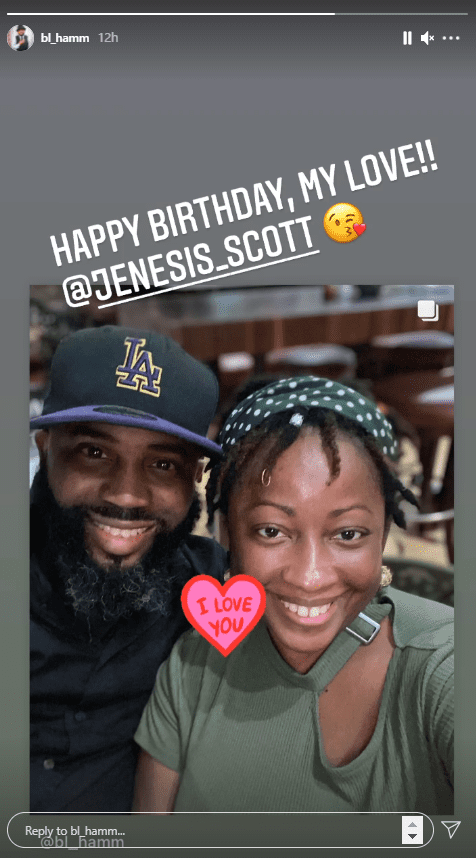 A picture of Brandon Hammond and his girlfriend, Jensesis | Photo: Instagram/bl_hamm
THEIR SWEET ROMANCE
Their passion for each other seems to be mutual as Jenesis loves sharing details of their romance on her social media as well. From her posts, being with Hammond has been a sweet adventure.
She once shared a post where she excitedly announced that they had moved in together and, in another post, she wowed her followers after sharing childhood pictures of her and Hammond, and they looked surprisingly alike.
In her caption to the post, Jenesis revealed that it was their mutual interest in the film industry that drew them together, and towards the end of the post, she noted that their focus was staying happily together.
The pair are the perfect description of black love. Earlier this year, Jenesis shared a post wishing Hammond a happy birthday alongside a cute picture of them having a loved-up moment.
She described the "Soul Food" star as her best friend, and from the pictures she shares, the couple seems to be a strong part of each other's lives and enjoy spending time together.
Hammond himself has been thinking about starting a family, and in one of his Instagram posts, he revealed his plans to be a father someday; yet, despite this, he enjoys being an uncle to some of his friends' kids.
GROWING ON "SOUL FOOD"
Hammond, who is a film school graduate, charmed fans as Big Momma's bright-eyed and loving grandson, Ahmad, in "Soul Food," and decades later, he still recalls some fond memories of shooting the show.
Some of his closest friends during his years on the show were George Tillman Jr., the director, and Vivica A. Fox, with whom he said he spent a lot of time attending games and eating together.
Speaking of his fictional character, Ahmad, who was ten in the show, Hammond believes the funny Ahmad would have been a grown man if he were in the real world and would probably love basketball or be a writer or doing something creative.
Please fill in your e-mail so we can share with you our top stories!