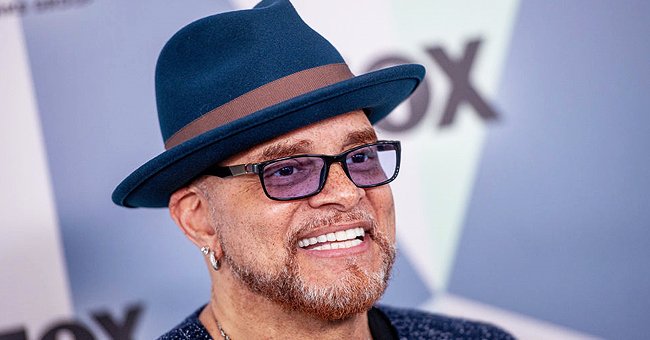 Getty Images
Sinbad Has 2 Kids with Meredith Adkins His Wife of 18 Years Who He Married Twice - Meet Her

Sinbad the comedian has been married twice in his lifetime to one woman. Meet Meredith Adkins, his beautiful wife and the mother of his two children.
Long-lasting relationships in Hollywood are rare but that does not mean they do not exist. A case in point is Sinbad the comedian's marriage to his beautiful wife, Meredith Adkins.
Sinbad became famous in the 1990s after featuring on his own HBO specials and appearing on television series like "A Different World," where he portrayed Coach Walter Oakes, and "The Sinbad Show," which saw him play David Bryan.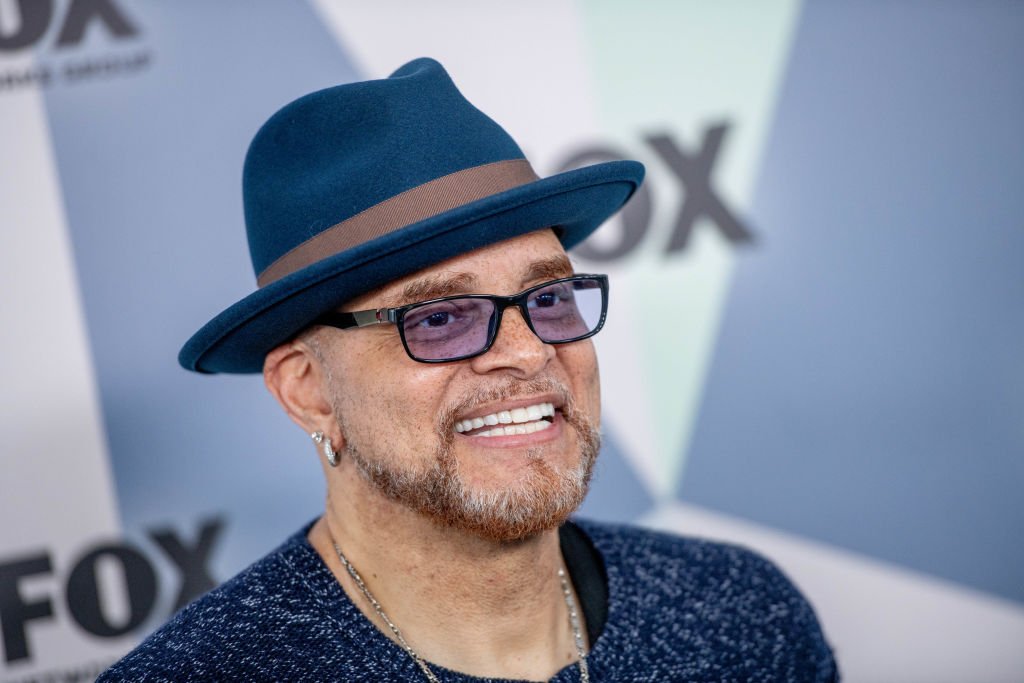 Sinbad attends the 2018 Fox Network Upfront at Wollman Rink, Central Park on May 14, 2018. | Photo: Getty Images
Sinbad also starred in movies like "Jingle All the Way," "First Kid," "Good Burger," and "Planes." The comedian has undoubtedly enjoyed a successful career. The same can be said about his marriage, as he has been married twice in his lifetime.
He tied the knot for the first time to Meredith Adkins in 1985. Meredith is a producer and is known for "Retrospect," "The Girl With No Brain," and Outcast."
After being married for seven years, Sinbad and Meredith divorced in 1992. With Hollywood's knack for having failed marriages, one would have been forgiven to think the divorce would mark the end of the couple's relationship.
However, they remarried in 2002 and have been together since then. In a chat with Black America Web, Sinbad detailed the secret to his successful marriage.
Surprisingly, he said living apart from Meredith is key to their marriage's success. Sinbad explained that after they divorced and remarried, he kept his house for five years because he could go there when he got mad or needed some time alone to himself.
Since getting back together for the second time, Meredith and Sinbad have enjoyed their relationship and have stayed together through thick and thin.
In 2010, he underwent knee replacement surgery and took a long time to recover from the ordeal.
Meredith usually posts pictures of herself and her husband on social media. On her Twitter bio, she says her heart belongs to God and proudly displays her Christian faith.
There, she also posts her and Sinbad's beautiful moments. On November 10, 2016, she celebrated Sinbad's 60th birthday by sharing a picture of them at a restaurant. In the post's caption, she wrote:
"Happy Birthday to this wonderful young man!! @sinbadbad As the youngin's say, you are my ride or die!❤️."
The couple seems to enjoy hanging out on each other's birthday as they did the same when Meredith celebrated her birthday in March 2016. She shared a picture of them posing during their outing and captioned it:
"A beautiful birthday with family!❤️ Dinner @MastrosOfficial With @sinbadbad @paigebryan @rorobeckle @Devin7Fuller."
Sinbad does not leave all the lovey-dovey to his beautiful wife. When Meredith celebrated her birthday in March 2018, her loving husband celebrated the special day by paying tribute to her via a post on his Instagram page.
He shared a picture of them in matching black outfits and wished his beautiful wife a happy birthday. He also said he is blessed to have her in his life and prayed she would get closer to her desires.
Besides paying tribute to each other, the sweet couple enjoys spending time together. In November 2018, Meredith shared pictures of one of their fun outdoor moments on Twitter and captioned it:
"Forever young at heart. We had such a wonderful week at #WaltDisneyWorld w/ family and friends. It was THE perfect place at the right time, for so many reasons. Nothing but love. #blessed."
Sinbad and the beautiful Meredith are parents to three children and became grandparents for the first time in February 2020 when their son and his wife welcomed a baby boy.
Meredith celebrated the birth of her and Sinbad's first grandchild by sharing a picture of the newborn and another snap showing her cradling him.
In the post's caption, she said her heart was full and that she and Sinbad were elated and over the moon in love with their grandson, Jalen Sky Adkins. She also expressed delight for her son and daughter-in-law over the arrival of their son.
Meredith further said she was humbled and extremely grateful that she could see Jalen enter the world. She revealed the family waited and prayed for months in anticipation of his arrival and were short of words to express their feelings after his birth. She concluded by writing:
"I can not wait to see what your tomorrow's bring. We, and the army we call family, will be right there to witness them all! I love you sweet pea, Grandma.🙏🏽🥰♥️."
In December 2020, Meredith shared a black and white snap showing her and her husband posing in matching outfits with their adorable grandson. In the post's caption, she confessed they were missing him and would be seeing him soon.
Sinbad has been away from the spotlight for quite some time. Although he has stopped making specials, his recognizable voice can be heard in several kids' animated films and TV shows.
He also did many reality television shows and came across hard times that he filed for bankruptcy twice, with the latest being in 2013 after his first filing was dismissed.
Sinbad has also had many health problems. In 2010, he underwent knee replacement surgery and took a long time to recover from the ordeal. The procedure left him with one leg slightly longer than the other, changing his gait.
In 2015, he experienced chronic back pain and underwent double fusion spinal surgery, which lasted ten hours. Last year, Sinbad suffered a stroke with his family announcing in November that he was recovering.
Many comedians rallied behind to support Sinbad following his stroke. A comedy show titled "1 for Sinbad" was held in June 2021 during the Nashville Comedy Festival to honor the comedian and raise funds to help with his hospital bills.
The comedian has remained optimistic about his road to recovery. With his wife, family, and friends behind him, he will hopefully make a full recovery and stay in good health of mind and body.
Please fill in your e-mail so we can share with you our top stories!