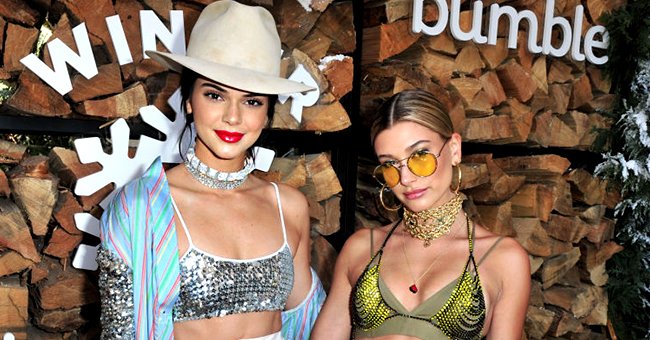 Getty Images
Kendall Jenner & BF Devin Booker Jet Off to Tropical Couples' Vacation with the Biebers

Best friends who vacation together, stay together according to Kendall Jenner and Hailey Bieber. The model duo jetted off to Jamaica for a couples' trip just a few months after their recent Mexico holiday.
Hailey Bieber and Kendall Jenner looked like they had the time of their lives in New York during Fashion Week. The pair were spotted at numerous shows and parties, including Justin Bieber's MET Gala afterparty.
Although New York Fashion Week seems like days filled with fun, it can be energy exerting for those participating. As a result, Kendall Jenner and Hailey Bieber headed off to a tropical destination for some time out afterward.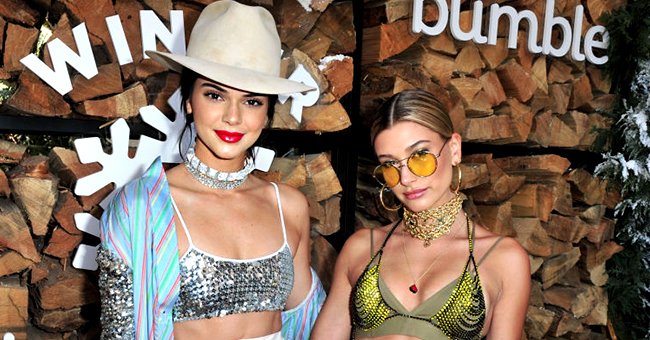 Kendall Jenner and Hailey Baldwin attend Winter Bumbleland - Day 1, April 2017 | Source: Getty Images
The pair jetted off to yet another coastal
destination
just as fans were recovering from Jenner and Bieber's hot summer vacation bikini pictures. Their significant others joined both models on their recent vacation.
Jenner and Bieber decided to take some time out straight after the New York Fashion Week and MET Gala festivities. According to sources, the best friends flew out to a resort in Jamaica straight from New York.
Joined by their romantic partners, the model duo spent three days in private lagoon cottages close to each other. The couples spent their time enjoying the water amenities at the resort, according to an insider's revelation:
"They had a great time swimming and wading in the lagoon. They did stand-up paddling and spent a ton of time on the water."
Bieber shared a series of images from the vacation, showing off some of the fun elements of the getaway. She even dances in the rain with a drink in hand in a clip included in one of the slides in her vacation post.
Although Jenner did not post any images on her Instagram page from the vacation, she has shared glimpses of her romantic getaways in the past. She even shared snaps from one of their trips this time last year.
Last September, Jenner and her NBA star boyfriend Devin Booker joined the Biebers in a lakefront holiday house in Idaho. However, the couples did get some flack for breaking California's non-essential travel ban at the time.
Nonetheless, the small group still seemed to enjoy their time out on the lake in Idaho. Sources even revealed that the couple spent their time playing, swimming, and hiking to get some much-needed fresh air.
It is no surprise that Jenner and Bieber have as much fun as they do with each other, considering their long friendship history. Bieber gave fans an insight into how close she and Jenner are when revealing points about their relationship:
"I was, like, crying in this girl's guest bedroom for, like, two years straight,"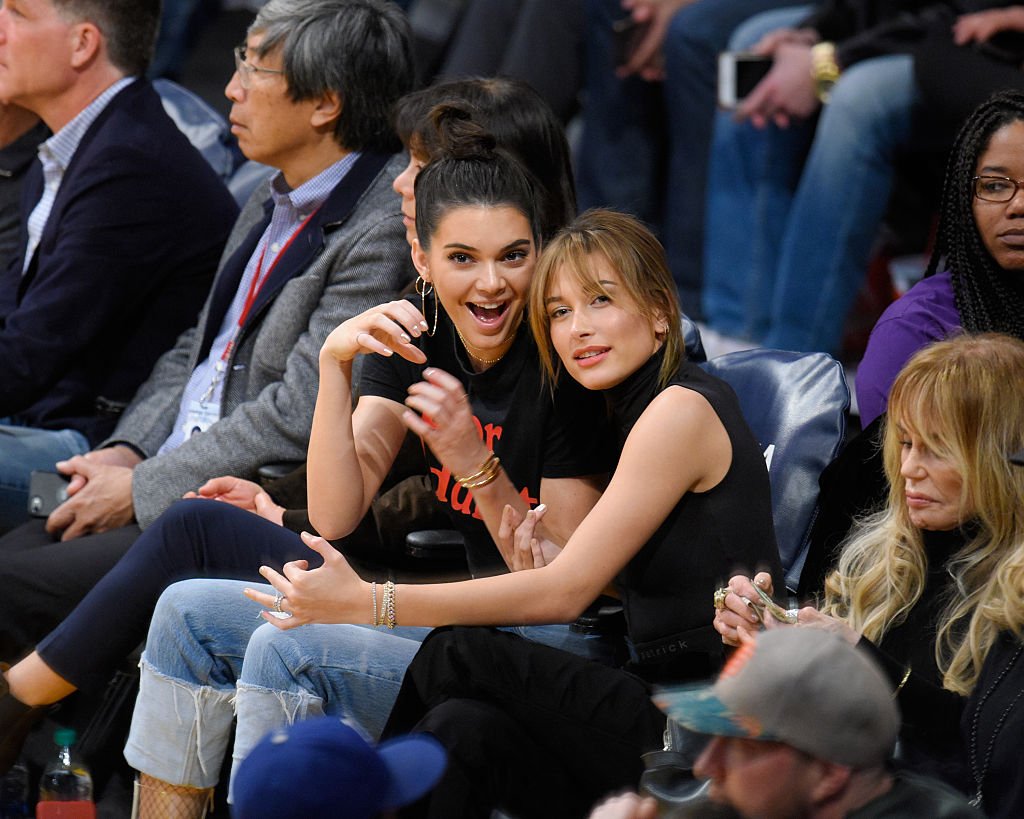 Kendall Jenner (L) and Hailey Baldwin attend a basketball game between the Memphis Grizzlies and the Los Angeles Lakers at Staples Center, January 2017 | Source: Getty Images
Thankfully, it seems that Bieber's nights of crying herself to sleep are over and swapped out with days of vacation dancing instead. Hopefully, the friendly couples have an adorable holiday season trip coming up for fans to obsess over.
Please fill in your e-mail so we can share with you our top stories!