Devin Booker Shared Pic of Girlfriend Kendall Jenner Celebrating His Olympic Gold Medal Win during Lake Trip
Kendall Jenner might've gotten linked to boyfriend Devin Booker early last year, but the pair are already vacationing together. In a social media post, she was seen celebrating his Olympic win.
It appears Kendall Jenner, 25, has found love with her new athlete boyfriend. In a recent Instagram photo, the reality star was featured on her boyfriend Devin Booker's account during a lake trip.
The first image on the Olympian's post was of him floating peacefully on a lake. The second image showed his dog, Haven, perched on a boat as they rode around the amazing scenery.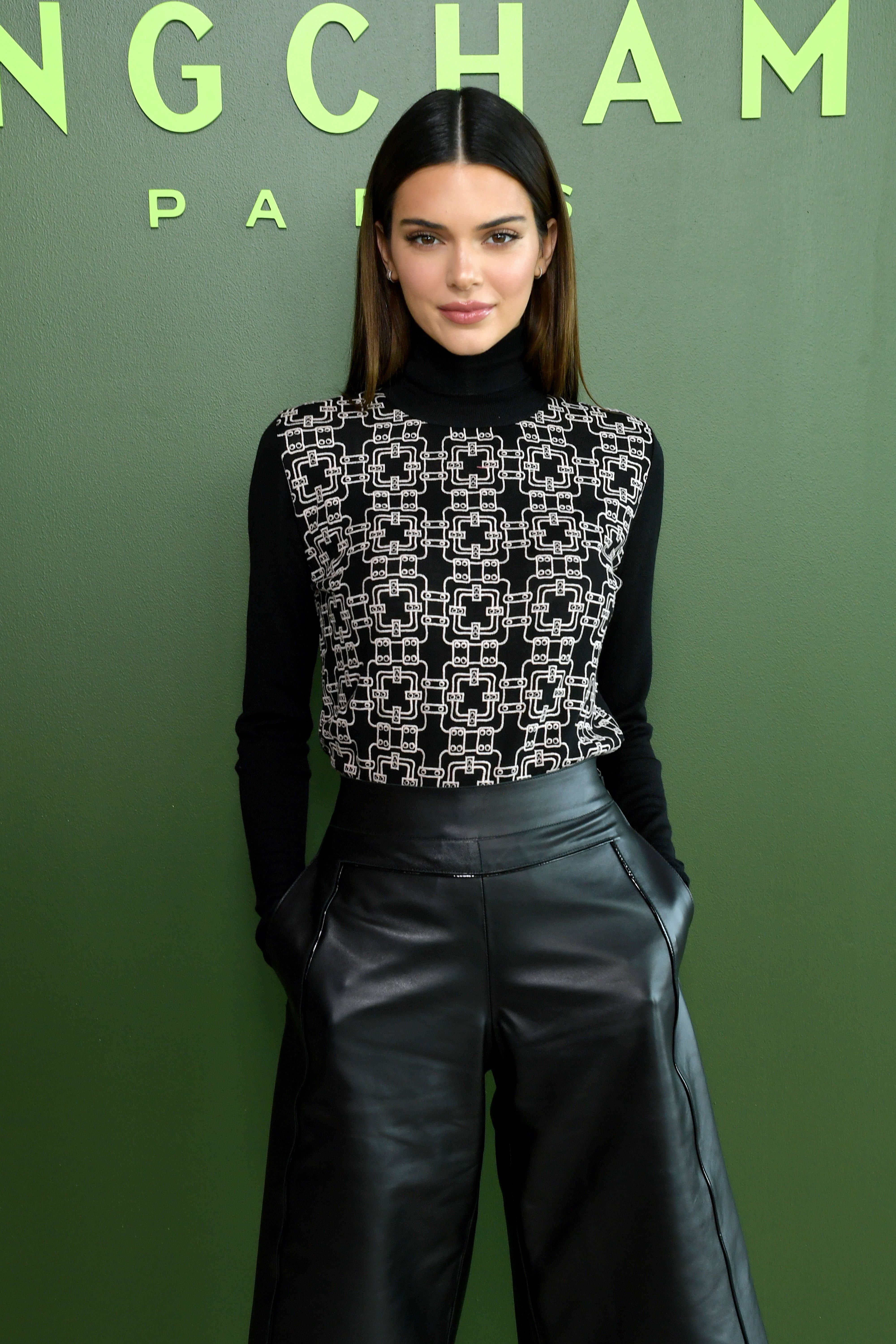 The third image showed his vacation companion, Jenner. The dim photo featured the model posing in a green bikini, drinking some beer, while wearing Booker's 2020 Tokyo Olympics gold medal around her neck.
The last post on the thread was a video of the athlete's pet enjoying the fresh air on the boat. Booker, 24, won his medal as part of Team USA's men's basketball win over France earlier this month.
The Phoenix Suns star was first linked to the "Keeping up with the Kardashians" star in April 2020. At the time, the pair were on a road trip to Sedona, Arizona, with a "TMZ" source claiming they were just friends.
Despite the claim, eyewitnesses still felt the duo looked like they were a couple while riding around in Booker's Mercedes-Benz Maybach. They went public with their relationship while celebrating this year's Valentine's Day.
In June 2021, the couple celebrated their first anniversary. The 818 Tequila founder gave their fans a glimpse at their private celebrations by sharing a series of photos, including one of them cuddling on a plane.
During the same month of the anniversary celebration, an "Us Weekly" source claimed Booker had "practically moved in with her." The insider said the couple respected each other careers.  
Kendall Jenner proves that dating Olympic athlete Devin Booker can be pretty golden. 🥇 https://t.co/jxpDLdH6oT

— Entertainment Tonight (@etnow) August 18, 2021
They had no problem with giving each other space to focus on their individual careers. The source speculated that this work-life balance approach was probably what made their relationship successful.
Booker was born in Grand Rapids, Michigan, and was drafted 13th in the first round for the Phoenix Suns. He played basketball at the University of Kentucky, where he averaged 26.6 points per game in his 4th season.
The athlete was initially set to participate in the 2020 Tokyo Olympics before they were postponed due to the coronavirus outbreak. Before that, Booker participated in training camps without making the finals.
The Olympics were originally scheduled to occur from July 24 until August 9, 2020, in Tokyo. The basketball player got to take part in the Olympics when they were held in summer 2021.