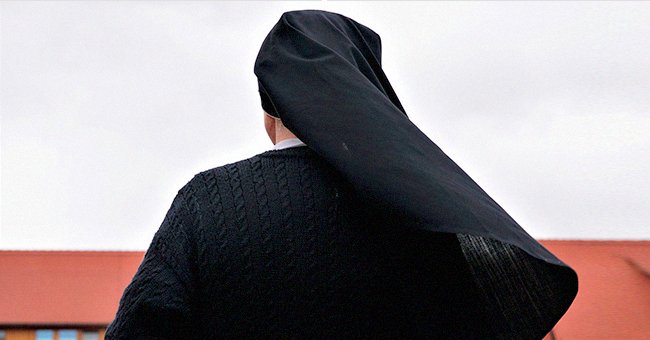 Shutterstock
Woman Dressed as Nun Is Spotted Dancing with Skeleton Next to a Graveyard

This month a woman decided to dress up as a nun and danced with skeletons in a cemetery. The creepy viewing purportedly drew lots of attention from people passing by.
Graveyards are mysterious places, but one woman recently took this up a level when she paid Hull Cemetery in the United Kingdom a visit.
Clad in a clothing fit for a nun, including a coif headpiece, the woman was spotted in the middle of what appeared to be a dance. However, she wasn't dancing alone.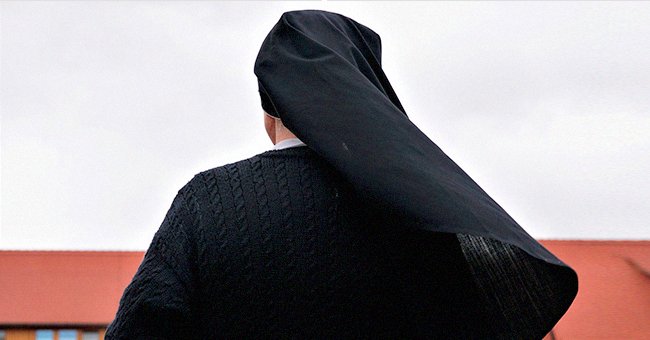 A woman is clad in her black nun uniform | Photo: Shutterstock
ATTRACTED A LOT OF ATTENTION
Someone driving in a car next to Spring Bank West spotted the unique incident. The witness filmed what was happening and described it as an event that was "clearly attracting a lot of attention."
The woman was engaged in a dance with a human skeleton and also had a dog-like figure by her side. As one commenter pointed out, it certainly was not an authentic skeleton.
OBVIOUSLY A STUNT
The user explained that it was "obviously some sort of stunt." They said: "You can't dance with a real skeleton, or at least one where all the joints have not had artificial links put in them."
Netizens had a lot to say about the woman's actions and not everyone was impressed.
They added that a real skeleton would not remain intact if it were picked up. The witness was said to have been startled by the encounter, and they shared that an array of people stopped to film the woman's odd actions.
IT TOOK PLACE IN A HISTORICAL LOCATION
The bizarre occurrence occurred in the Hull General Cemetery, which was in operation from 1847 to 1972. It has not been an active graveyard for five decades. However, the site is still one of the most historic locations in the city.
The cemetery is home to many important monuments and burial sites. Netizens had a lot to say about the woman's actions, and not everyone was impressed.
THE ONLINE REACTION
Users immediately noted that the woman dressed as a nun wanted attention, and some even stated that she wanted content for her TikTok videos. Many also suggested that she was "starting early with Halloween this year."
There were a few people who encouraged the spookiness of the encounter. One user wrote: "Whose to say it's not a ghost." Another added that this odd behavior made them feel much more "normal."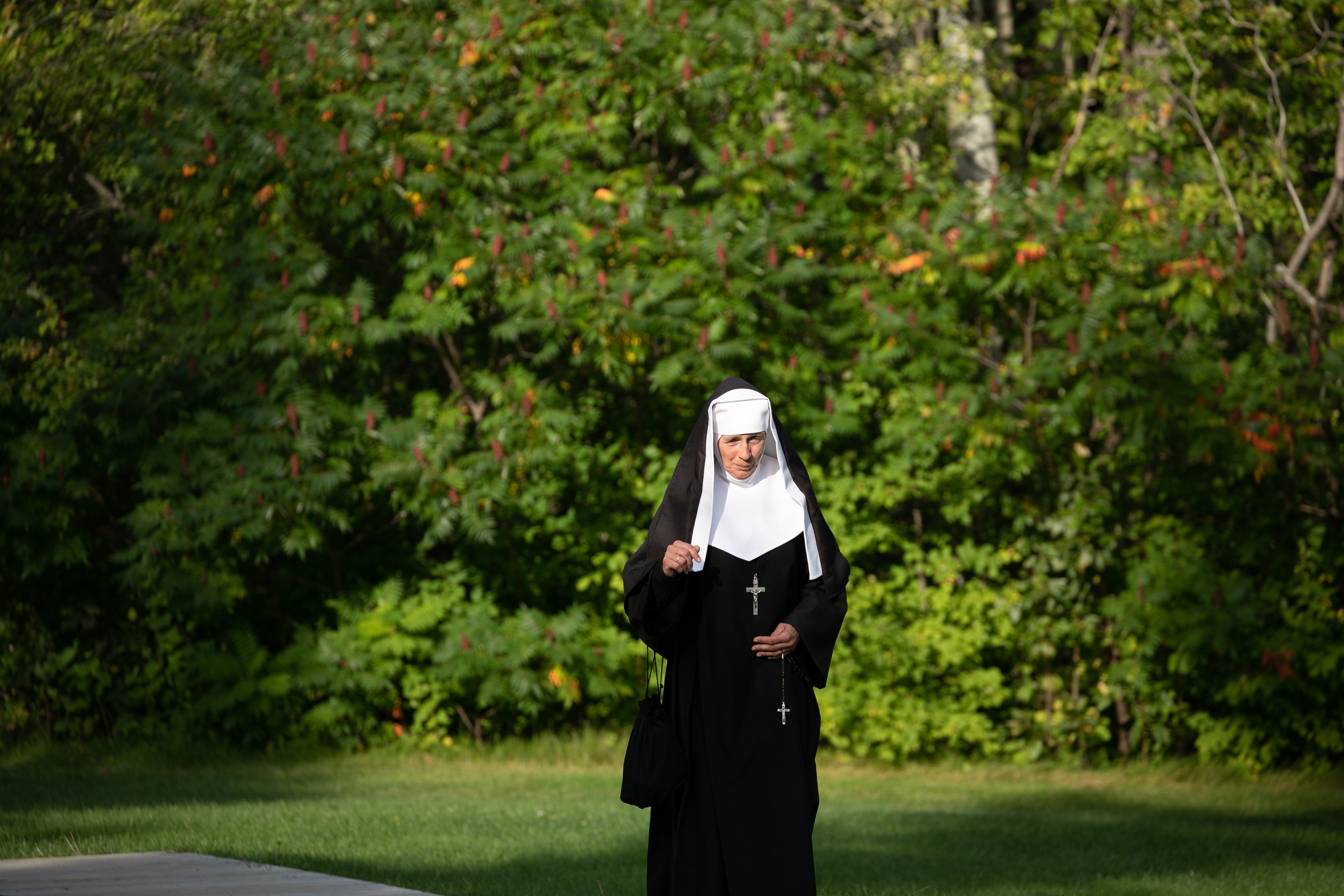 A nun holds a cross in her hand and walks down the street | Photo: Pexels/Mathieu Acker
OTHER NUN ENCOUNTERS
One netizen simply expressed: "There's some weird folk around, aren't there?" This was not the only unique encounter with a nun. Many viral videos are circling online that showcase church officials veering from their expected behavior.
In 2014, a nun known as Sicilian sister Cristina Scucci won "The Voice of Italy." Her song of choice was out of character for a nun. It was Madonna's famous hit, "Like a Virgin."
Please fill in your e-mail so we can share with you our top stories!