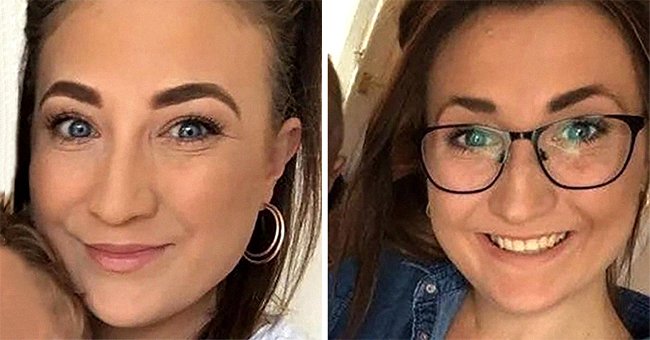 twitter.com/ScottishSun
Mother-of-Three Steals over $21,000 in Donations by Faking Terminal Cancer – But She Didn't Fake It for Money

Mom-of-three Megan Scotcher lied to her family about her terminal illness, not knowing they began soliciting donations for her supposed treatment. Now, she faces legal problems.
There are times when people find themselves caught in a web of lies, but perhaps only a few have experienced what 28-year-old Megan Scotcher of Derbyshire, England, did.
At first, Scotcher deceived her family for their benefit, but soon, she found herself in legal trouble for faking her terminal illness.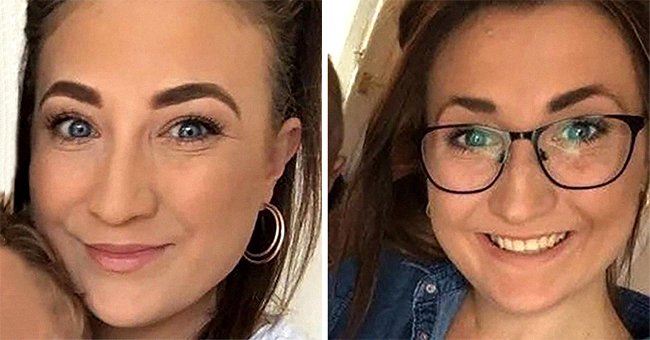 Megan Scotcher, a mom of three's close-up photos. | Source: Twitter.com/ScottishSun
As a teen, Scotcher was diagnosed with cancer but went into remission after chemotherapy and surgery. Building on her past, the mom-of-three decided to tell her family that the cancer returned and was now terminal.
Scotcher, who had been suffering from mental health issues, planned to take her own life. She fabricated the story to help her family prepare for her demise, not knowing it would blow out of proportion. A lawyer said:
"In October of last year, the defendant told her mother she had a mass on her brain and would only live until January. But her mother became suspicious as her daughter made her wait outside hospital appointments [...]."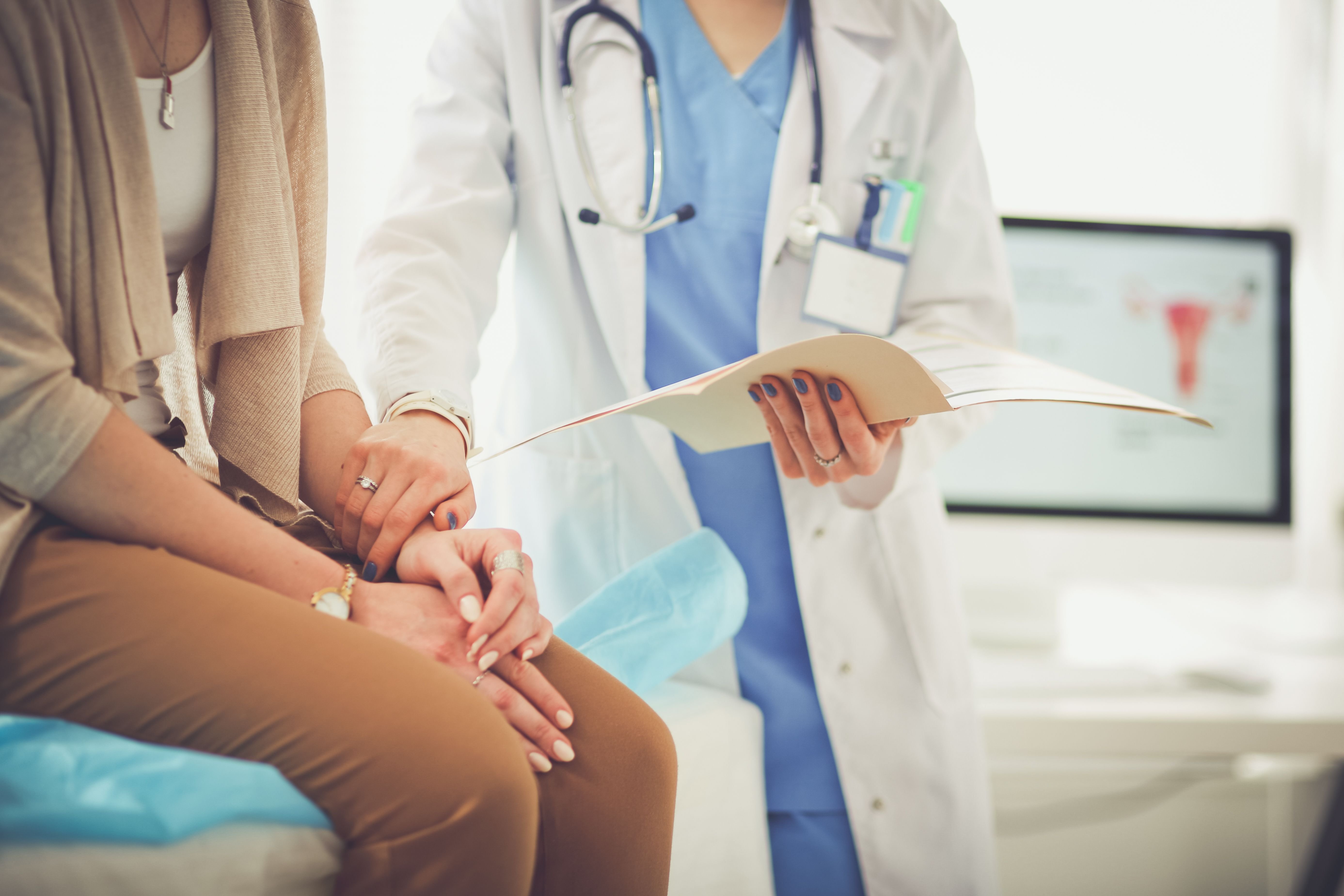 A doctor holds a patient's arm in the clinic. | Source: Shutterstock
Scotcher told her mother that she could not enter because of COVID-19 measures. Her mom tried to call the oncologist only to find out the doctor did not exist. Further, the hospital confirmed that no treatment took place.
Christopher Tomberlin faked his death after violating his probation for an attempted murder charge on his ex-wife.
Matters worsened when her family tried to raise money for her treatment in good faith. Without her knowledge, Scotcher's ex-partner, friends, and family set up a GoFundMe page and solicited donations through other means.
In total, over $21,000 was raised to help Scotcher cure the alleged illness and spend more time with her two sons at the time. Her touching story was even featured on Derby Telegraph and The Sun.
After her mother reported Scotcher to the authorities, she was arrested and taken to court for trial. According to Prosecutor Gurdial Singh:
"There is an abuse of trust, fraudulent activity over a sustained period, and a large number of victims."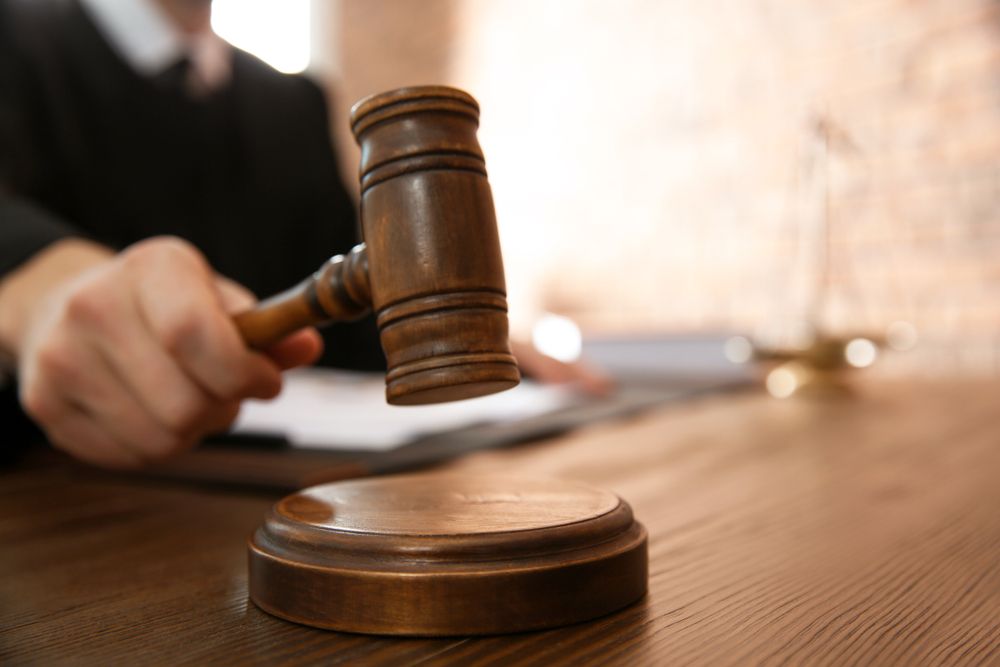 A judge pounds the gavel during a court trial. | Source: Shutterstock
Judge Steven Coupland initially gave her a ten-month jail sentence after pleading guilty to fraud by false representation but suspended it and gave her 100 hours of unpaid work instead.
"I accept that you didn't set out to gain financial benefit for yourself but quickly found you were trapped when things snowballed and that you weren't able to tell the truth once people were outside trying to help you," Judge Coupland said.
Scotcher's ex-partner's mother claimed she has since learned her lesson and should not be jailed. Scotcher isn't the only person who made headlines for faking a serious claim.
Previously, in the US, Christopher Tomberlin faked his death after violating his probation for an attempted murder charge on his ex-wife. Police have since found and arrested him.
The‌ ‌National‌ ‌Suicide‌ ‌Prevention‌ ‌Lifeline‌ ‌is‌ ‌1-800-273-8255.‌ ‌Other‌ ‌international‌ ‌suicide‌ ‌helplines‌ ‌can‌ ‌be‌ ‌found‌ ‌at‌ ‌befrienders.org
Please fill in your e-mail so we can share with you our top stories!