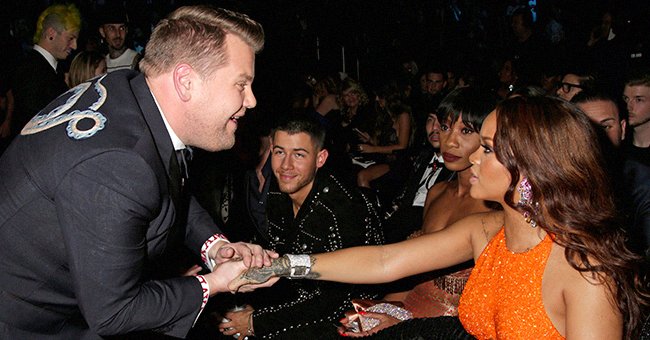 Getty Images
James Corden & Rihanna Pictured Backstage at Savage X Fenty Show – Fans Have Mixed Reactions

The Savage X Fenty Vol 3 show that has been making headlines for weeks finally arrived. Fans cannot get enough of the stunning production, but some are still held up on a certain backstage photo.
Rihanna has proven time and time again that she is truly an innovator in fashion, beauty, and music. All three of her points of expertise were displayed effortlessly at the Savage X Fenty Vol 3 runway show.
There is not a single element of the runway production that is not worthy of continual fan discussions. However, a picture of Rihanna and James Corden backstage has been fueling some mixed fan reactions.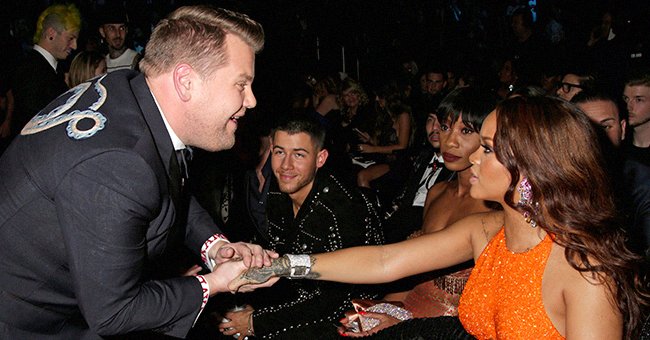 James Corden and Rihanna during The 59th Annual Grammy Awards, February 2017 | Source: Getty Images
The Savage X Fenty shows have become an iconic moment in pop culture since it was first executed in 2018. An industry that was reserved for slim-figured white women
opened
up to the pop star's brand.
Rihanna selected several diverse models and stars to showcase her new inclusive lingerie items. The Savage X Fenty show is considered the most relevant lingerie presentation, replacing Victoria's Secret's show three years later.
What was once a daring new brand in undergarment fashion has bolstered itself as an internationally recognized brand. Now fans expect a star-studded show from the label each year for the pop star-owned line.
Last year, Rihanna brought in names such as Paris Hilton and Demi Moore to model her pieces. This year, the celebrity cast list got even more diverse with the addition of more unexpected male performers.
James Corden is a name that popped up regularly during the promotion of the Savage X Fenty Vol 3 showcase. The TV personality's show even played into the hints by posting an image of Corden and Rihanna backstage.
The image added on Twitter joked that Corden was working as the Fenty founder's assistant at the time. A slew of tweets from Rihanna's fans followed, expressing mixed reactions to the comedian's proximity to the billionaire.
While the picture excited some fans, some were very unimpressed. Comments and quote tweets ranged from Twitter users claiming they can't wait to watch the show to others demanding Corden stay away from Rihanna.
Other fans touched on the fact that Corden seems to be everywhere lately. They joked that the TV personality's agent worked harder than cutthroat momager Kris Jenner and even alluded he made a deal with the devil.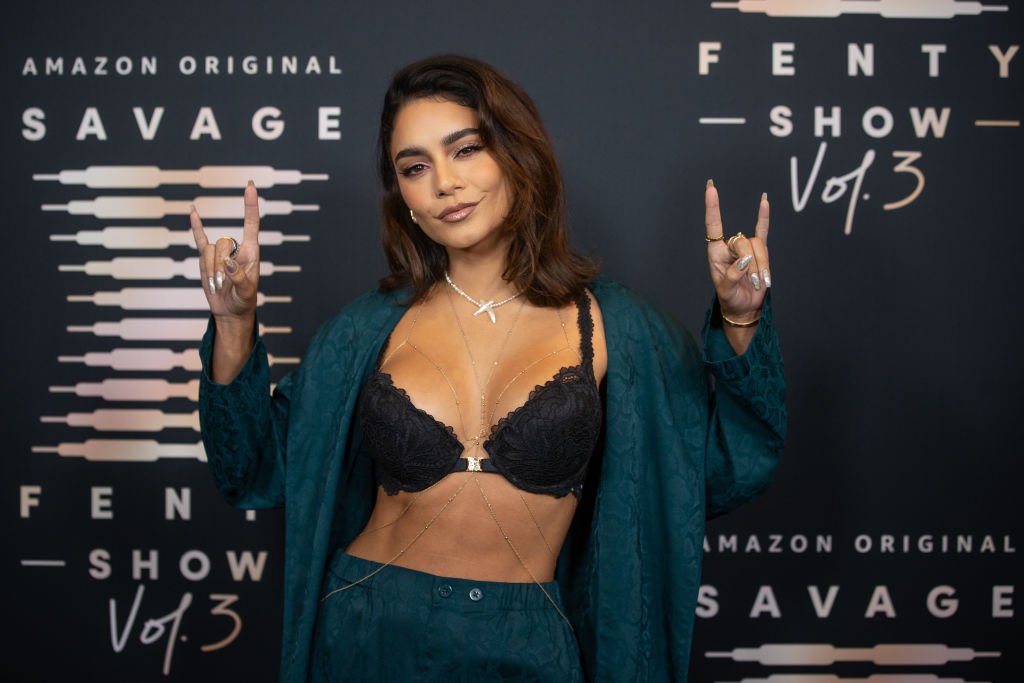 Vanessa Hudgens attends Rihanna's Savage X Fenty Show Vol. 3, September 2021 | Source: Getty Images
Nonetheless, fans kept their eyes peeled for the third installment of the
Savage X Fenty
runway shows. Other high-profile
stars
who made appearances include Erykah Badu, Thuso Mbedu, Normani, and Nas.
Please fill in your e-mail so we can share with you our top stories!