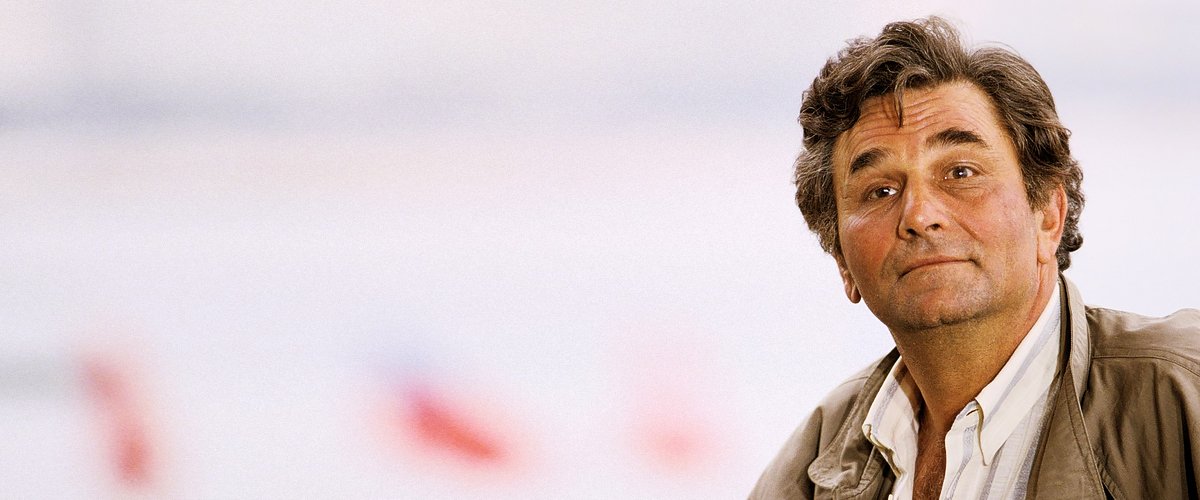 Getty Images
'Columbo' Star Peter Falk's Daughter Was Banned from His Funeral by Her Stepmother after Being Kept Away from Her Ill Father for Years

Peter Falk's death touched a lot of hearts; however that pain was magnified for his daughter, who was banned from attending his funeral by her stepmother — she eventually got justice but was it too late?
Peter Falk was loved by many for his personality and acting talent. He had a successful career, and when he died, the acting world shuddered. News quickly spread as it does these days, and before long, everyone was talking about it.
That was how Catherine Falk, Peter's daughter, discovered that he was dead. Why? Because she had allegedly been deliberately kept away from her father by her stepmom, who also made sure she was not invited to the funeral or notified of his death.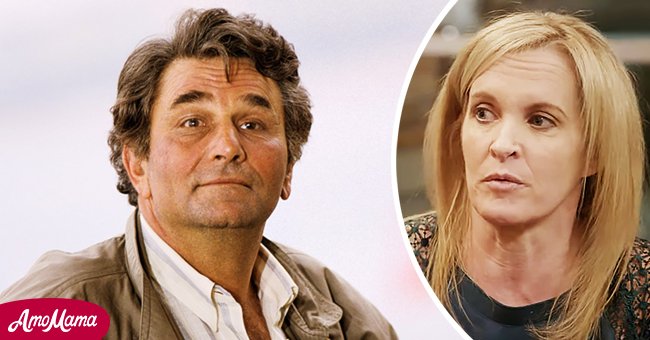 Peter Falk on "Columbo" and his daughter Catherine | Photo: Getty Images youtube.com/BBC Select
WHAT CATHERINE WENT THROUGH
Peter Falk was married twice in his lifetime. His first wife was Alice Mayo, with whom he adopted two girls named Catherine and Jackie. Peter and Alice were married for about 16 years before they went their separate ways in 1976.
Between 1976 and 1977, the talented actor met and married his second wife, Shera Danese — she was a guest star on the "Columbo" series.
Peter and Catherine had a troubled yet strong relationship — one time in 1992, she sued him in court because he apparently stopped paying her college fees. They settled it out of court.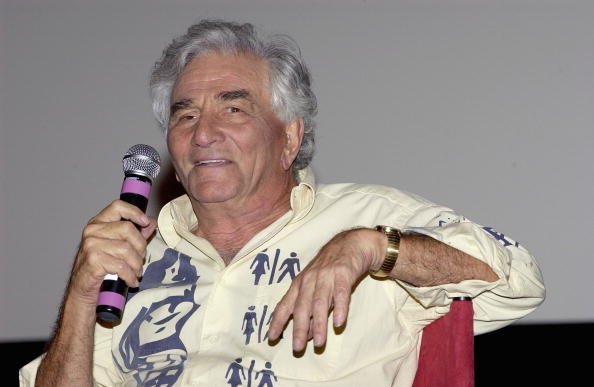 Peter Falk on October 3, 2005, in Hollywood, California. | Source: Getty Images
Some people may have felt a bit irritated at Catherine for dragging her dad to court like that, and Shera, who had already been married to Peter for years when it happened, could easily have been one of them.
Perhaps it's why in his later years, while he battled Alzheimer's disease, she started making it difficult for Catherine to see her father. Catherine did not take kindly to that, so she filed court documents asking to become his "conservator" and "legal guardian."
He removed his fake eye and handed it to the umpire when he was called out.
She also claimed that Shera was deliberately keeping her away from her dad, who, at 81, could no longer communicate his desires nor make informed decisions.
He was even caught causing a stir in Beverly Hills, looking very unkempt, and when Catherine saw it in the news, it broke her heart. While she and Peter had disagreed, mostly because Shera tried to drive them apart, they had also been able to put ill feelings aside to get closer.
Catherine wanted nothing more than to ensure he was getting proper care, and she remained locked in a legal battle drawn out with Shera for years. It was a costly endeavor.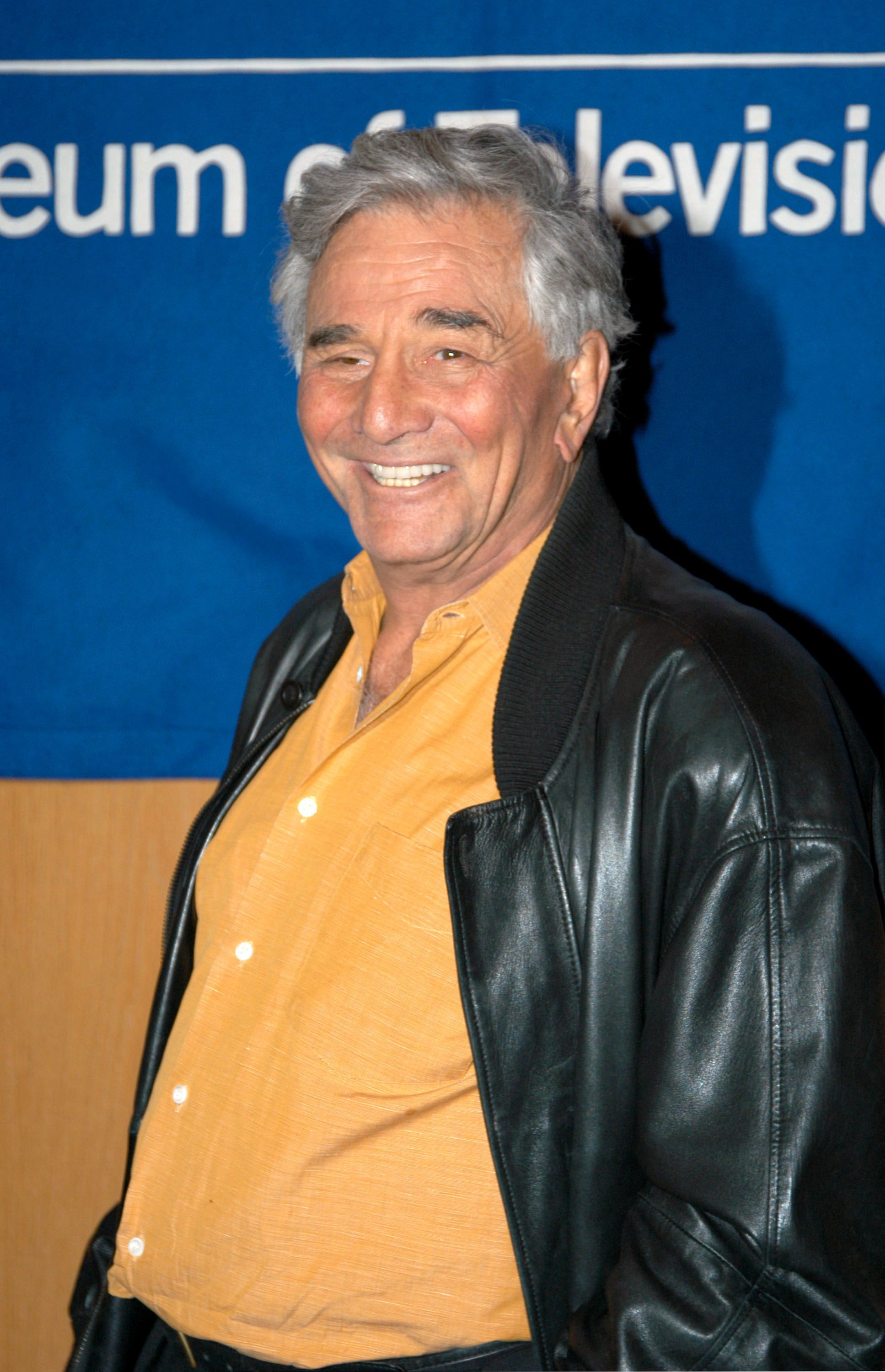 Peter Falk during The 20th Anniversary William S. Paley Television Festival Presents "Columbo" at Directors Guild of America in Hollywood, California, United States | Source: Getty Images
Because of all she went through, she decided to create an organization to advocate for the rights of adult kids to see their sick parents.
She was eventually given a visitation order from a court, but that did not stop Catherine from pushing for a reverse of the laws that make it hard for adult kids to see their sick parents, especially when they are being denied by second or third spouses.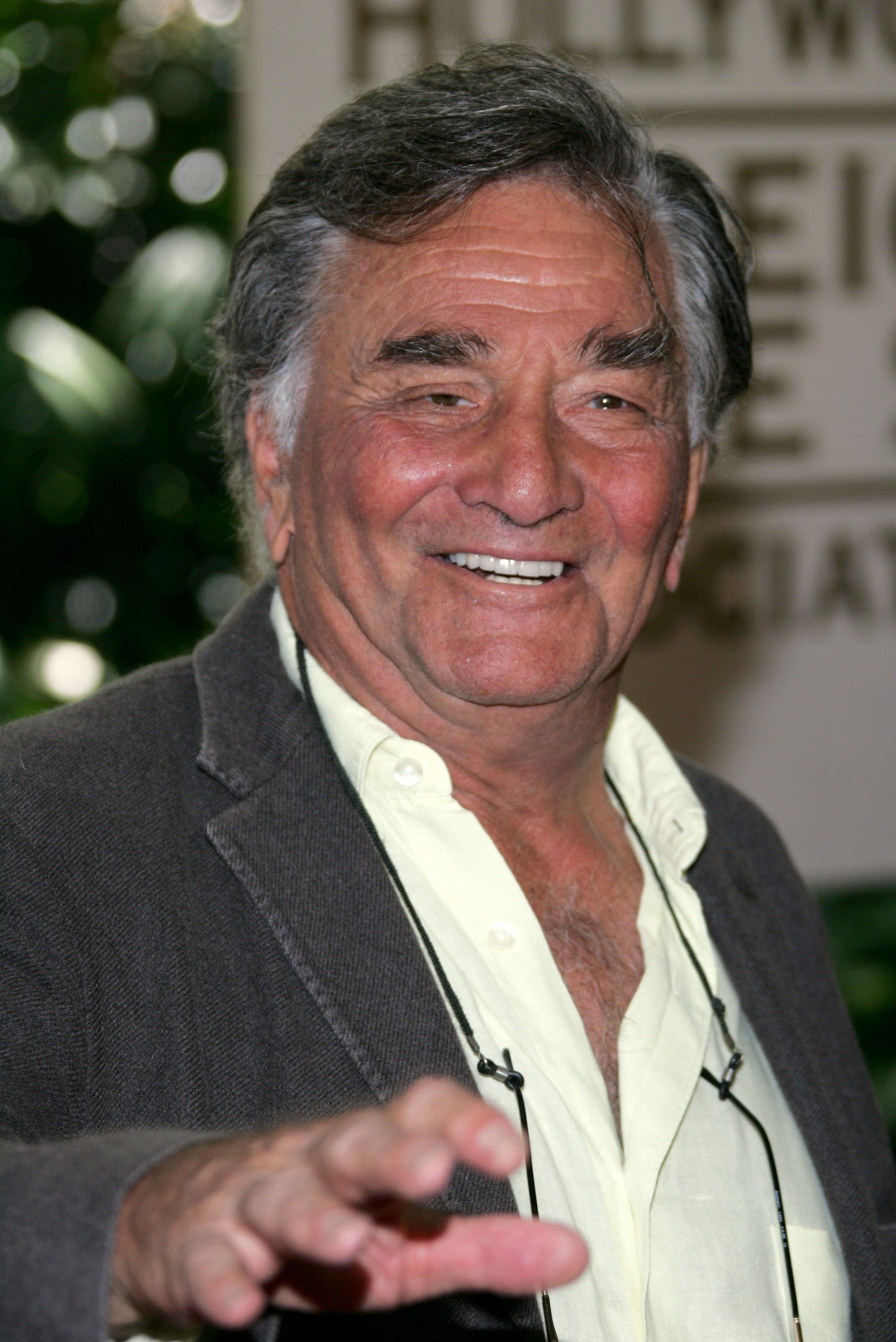 Peter Falk on August 9, 2007, in Beverly Hills, California. | Source: Getty Images
DENIED CLOSURE
Despite Catherine's attempts, Shera seemingly had the last laugh. Peter Falk died in 2011 on a Thursday night at his home in Beverly Hills, Calif. He was 83.
News of his demise was broadcasted in a statement from Larry Larson, a longtime friend and the lawyer for the late actor's wife, Shera. When Peter died, not only was Catherine separated from him, she was also not notified.
She got to know from the media, and when her lawyer Troy Martin repeatedly requested to know when and where the funeral would happen, he was denied.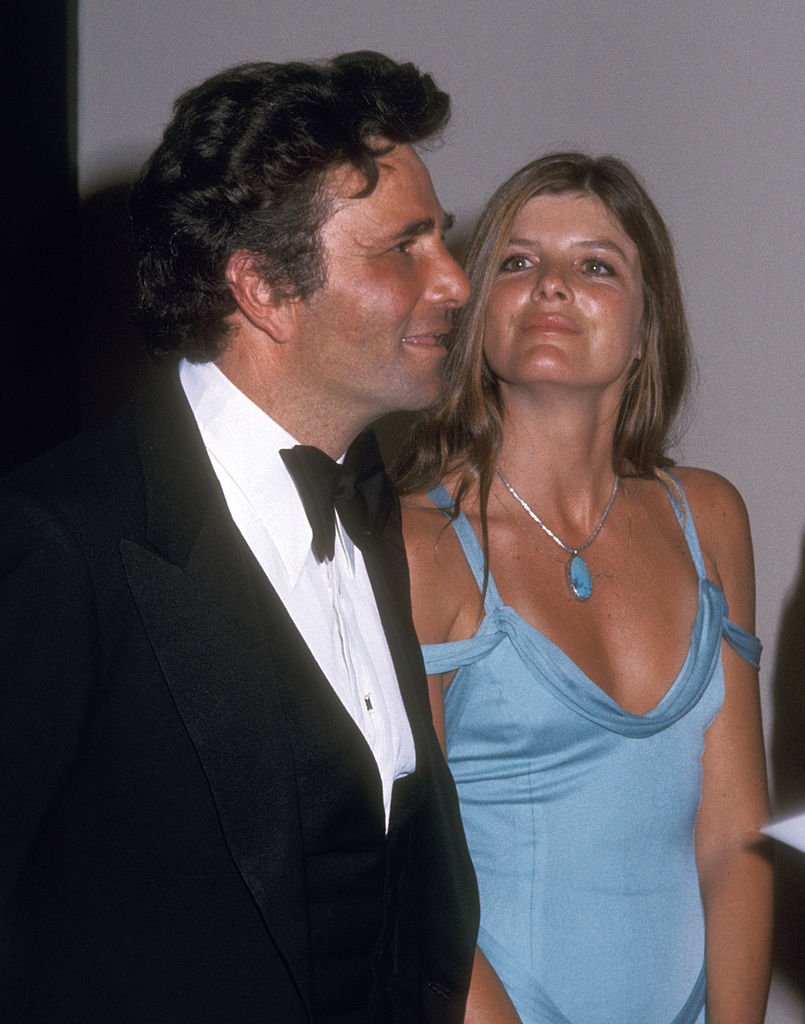 Peter Falk and Katherine Ross at 47th Annual Academy Awards on April 8, 1975 | Photo: Getty Images
The response stated that "Peter's final resting place is only about Peter, not Catherine, his estranged adopted daughter."
Peter Falk was laid to rest in Westwood Memorial Park, alongside stars such as Caroll O'Connor and Jack Lemmon. Catherine eventually found calmness and closure, but it only eased some of the pain of being banned from his funeral.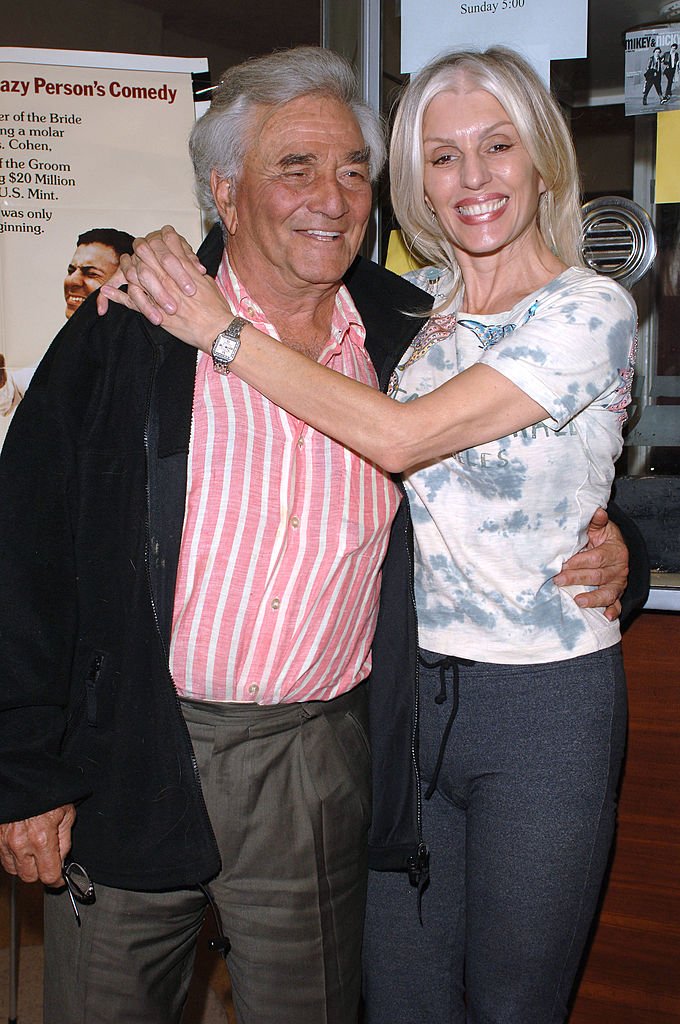 Peter Falk and his wife Shera Danese on October 14, 2005 in Santa Monica, California. | Source: Getty Images
HIS WAS A LIFE WELL LIVED
Peter was born in Manhattan on Sept. 16, 1927. He lived for some time in the Bronx, near Yankee Stadium, but spent most of his childhood in Ossining, N.Y, where his dad ran a clothing store.
One of his eyes had to be taken out and replaced by a glass one when he was three, but that did not really bother Peter. In fact, despite his missing eye, he was an athlete in high school.
One story he enjoyed telling was about how he removed his fake eye and handed it to the umpire when he was called out at third base during a baseball game. "You'll do better with this," he said.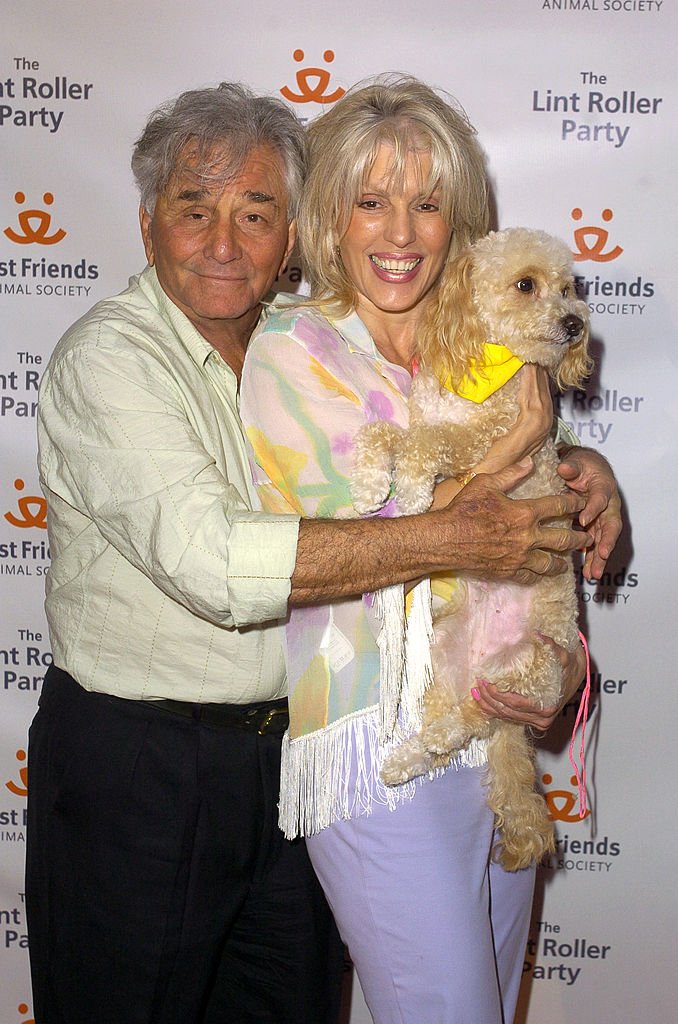 Peter Falk and wife Shera on April 28, 2004, at the Hollywood Athletic Club, in Hollywood, California. | Source: Getty Images
From high school, Peter enrolled in Hamilton College, but it was only briefly. He dropped out and joined the Merchant Marine as a cook.
He returned to school later, earning a degree in political science from the New School for Social Research before attending Syracuse University, where he received a master's degree in public administration.
Peter started acting in Connecticut, where he joined an amateur troupe called the Mark Twain Masquers. He took classes from Eva Le Gallienne at the White Barn Theater in Westport, then when he was 29, he returned to New York, his sights set on acting.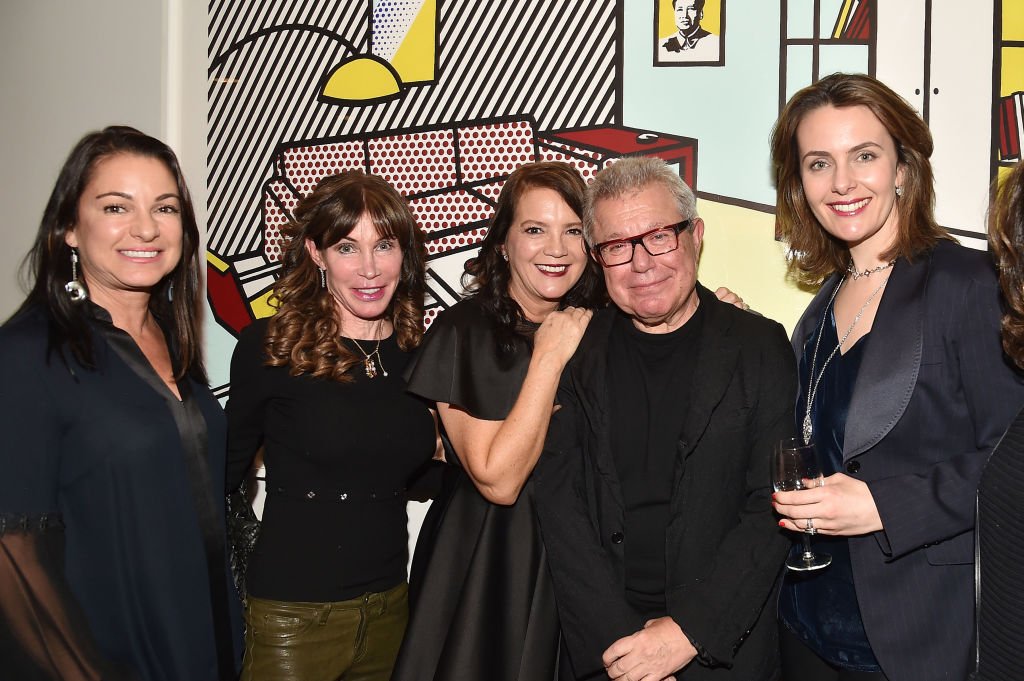 Annie Falk, Jessica Reif Erhlich, Peggy Bonapace Gelfond, Daniel Libeskind and Catherine Hormats attend Daniel Libeskind's "Edge Of Order" Book Launch At Rich And Peggy Gelfond's Residence at Private Residence on November 15, 2018 | Photo: Getty Images
He made his professional debut in 1956 in an Off-Broadway production of Molière's "Don Juan." The following year he landed the role of a bartender in the Circle in the Square revival of "The Iceman Cometh," directed by José Quintero and starring Jason Robards.
His screen debut came in 1960, and it earned him an Oscar nomination for best supporting actor. He played other roles as well, but his life was completely changed in 1967 when he was cast as Columbo in the television film "Prescription: Murder."
Peter completely embodied his character as Columbo, so much so that the line between the actor and the role blurred noticeably.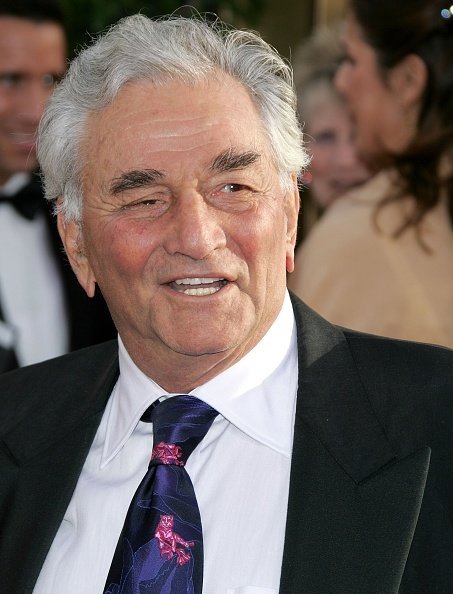 Peter Falk on January 16, 2006, in Beverly Hills, California. | Source: Getty Images.
During the filming, he rejected the fashionable attire chosen for him, and he owned the raincoat he used. It was he who also picked out the Peugeot from the studio motor pool — it "even matched the raincoat."
They had the same oddities, including an informal mode of speech, an obsession with detail, and an irrepressible absent-mindedness. He put so much into the role and lived the rest of his life, reminded by everyone of that. RIP Lieutenant.
Please fill in your e-mail so we can share with you our top stories!
The information in this article is not intended or implied to be a substitute for professional medical advice, diagnosis or treatment. All content, including text, and images contained on news.AmoMama.com, or available through news.AmoMama.com is for general information purposes only. news.AmoMama.com does not take responsibility for any action taken as a result of reading this article. Before undertaking any course of treatment please consult with your healthcare provider.