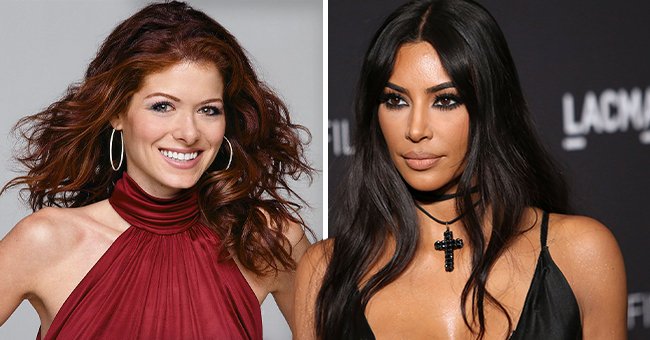 Getty Images
Debra Messing Questions Selection Process of SNL Hosts after Kim Kardashian Was Chosen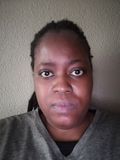 It was revealed this week that Kim Kardashian would get to host "Saturday Night Live," and while her fans celebrated, one celebrity was confused by the choice and explained her reasoning.
"Saturday Night Live (SNL)" revealed some of the celebrities set to host the show for season 47. The announcement came after the show said it would be live streaming on Peacock for the first time.
Some of the named celebrities were Kim Kardashian and actors Owen Wilson, Jason Sudeikis, and Rami Malek. All the stars they named would be hosting the comedy sketch show for the very first time.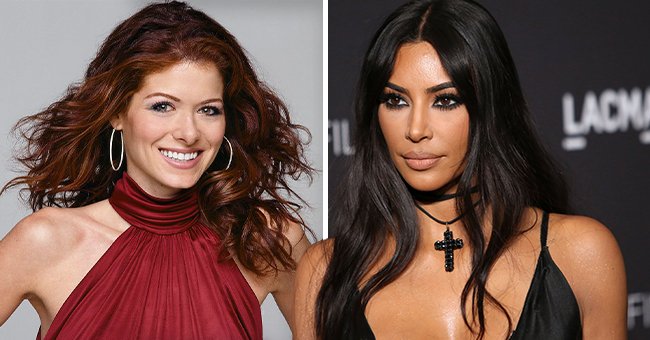 Debra Messing as Grace Adler on the "Will & Grace" set on season 4 and Kim Kardashian at the LACMA Art + Film Gala held at LACMA on November 3, 2018, in Los Angeles, California | Photos: NBCU Photo Bank & Jesse Grant/Getty Images
Kardashian's turn will come on October 9, 2021, and the musical guest during that episode will be Halsey. While many people celebrated the announcement, actress Debra Messing, 53, had some questions.
In a tweet, the "Will & Grace" star questioned how the show chose its cast, especially the "Keeping up with the Kardashians" reality star. Messing retweeted Variety's article about the SNL announcement before diving in.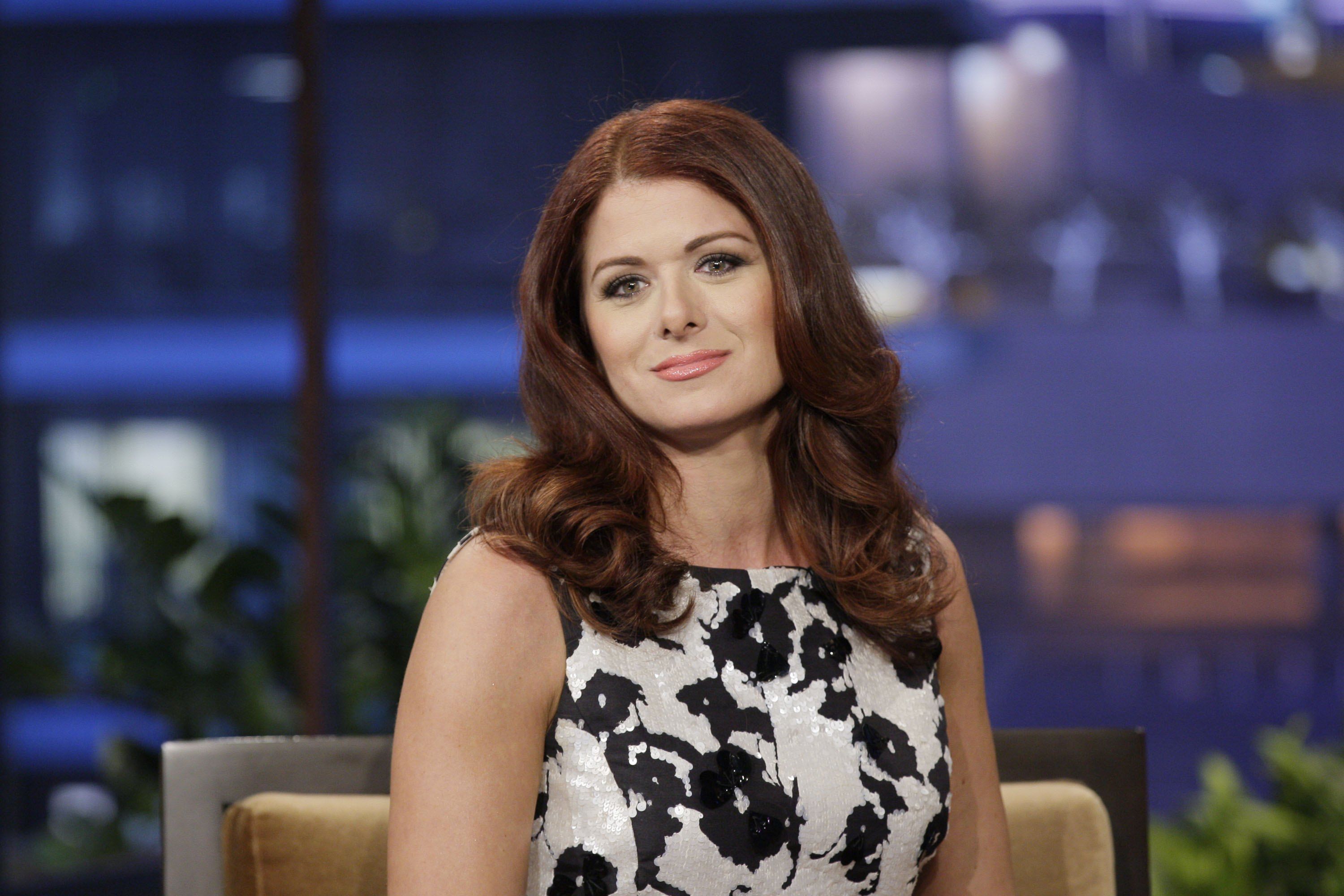 Debra Messing during an interview on "The Tonight Show with Jay Leno" on February 3, 2012 | Photo: Stacie McChesney/NBC/NBCU Photo Bank/Getty Images
The first thing she wrote was: "Why Kim Kardashian?" Knowing there were chances that the SKIMS founder's fans would attack her if they misunderstood her question, Messing confessed:
"I mean, I know she is a cultural icon…"
The actress explained her thinking further by questioning if SNL didn't choose hosts who were on set to promote TV shows, films, or album launches. She also thought the people selected were usually performers.
[Owen] Wilson was set to be the show's first host, with [Kacey] Musgraves as his performer.
Messing concluded her message by asking if maybe she was the one who was confusing things. On the other hand, Kardashian tweeted her excitement about the new gig and said there was no turning back for her.
This, however, wasn't the first time that a non-performer was chosen to host the comedy show. SNL once had billionaire and businessman Elon Musk hosting for them.
Some of the other performers or musical guests who will feature on SNL when it returns on October 2, 2021, include Kacey Musgraves, Young Thug, and Brandi Carlile.
SNL made the NBC broadcast network its home for decades, and it generally aired after the late weekend news. However, the show is now rebranding, in a way, to attract and stay in touch with young viewers.
It picked up that the younger audience was finding other ways to watch television shows they like, and streaming was a favorite. Wilson is set to be the show's first host, with Musgraves as his performer.
Please fill in your e-mail so we can share with you our top stories!