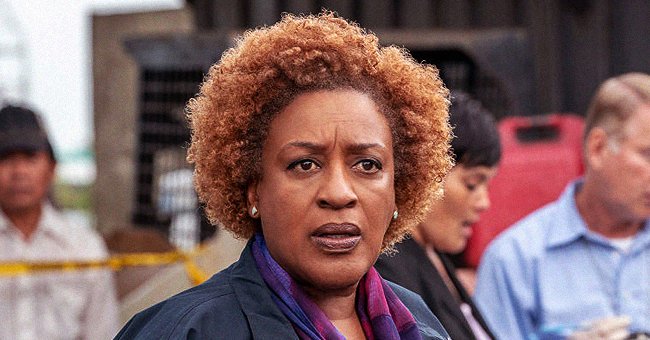 Getty Images
Look at the Life of CCH Pounder AKA Loretta of 'NCIS' 5 Years after the Loss of Her Longtime Husband & Father of Her 3 Kids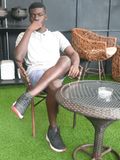 CCH Pounder has built an excellent career and is a role model to many upcoming actors. However, in 2016, tragedy struck after she was faced with the death of her husband. Here's a look inside the life of Pounder, before and after her husband's demise.
American actress, Carol Christine Hilaria Pounder, popularly known as CCH Pounder, is a woman of distinct talent and character. Her name is as fabulous as her acting skills, and often, she has spoken candidly about the benefits of having a unisex name.
Pounder was a guest on the TV show, "The Real," and she shockingly revealed that bearing a unisex name has gotten her some roles initially written for men. However, over the years, she has shown her expertise on the Broadway stage and in the movie industry.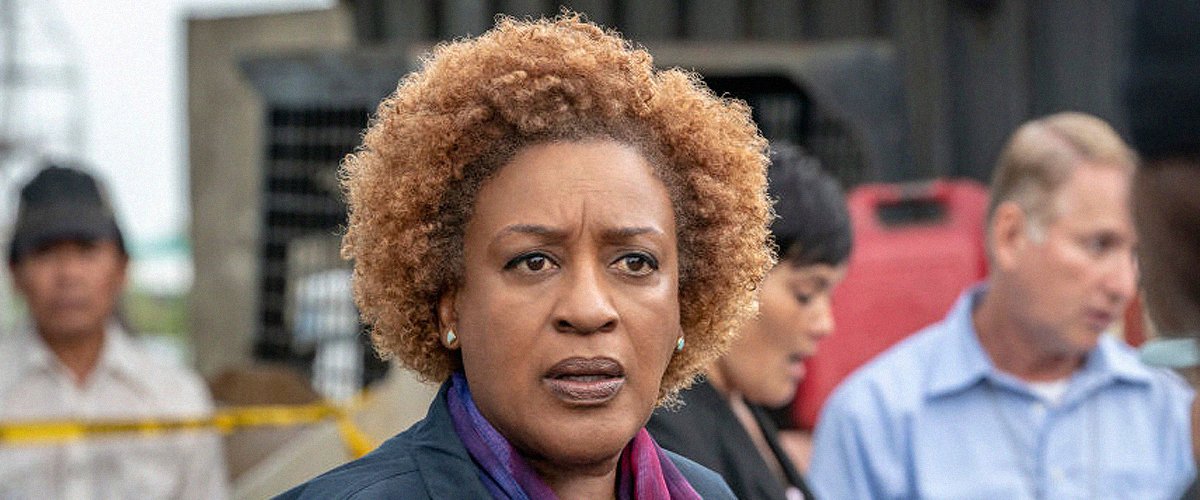 A picture of American actress CCH Pounder | Photo: Getty Images
POUNDER'S ACHIEVEMENTS IN HOLLYWOOD
Pounder was born in Guyana, where she was raised on a sugar cane plantation. After her parents left Guyana, she and her sister were sent to a convent boarding school in Britain.
There, the pair learned about the arts, which ignited the actress' interest in acting. After graduating from boarding school, she attended Ithaca College in New York, where she began her professional acting career.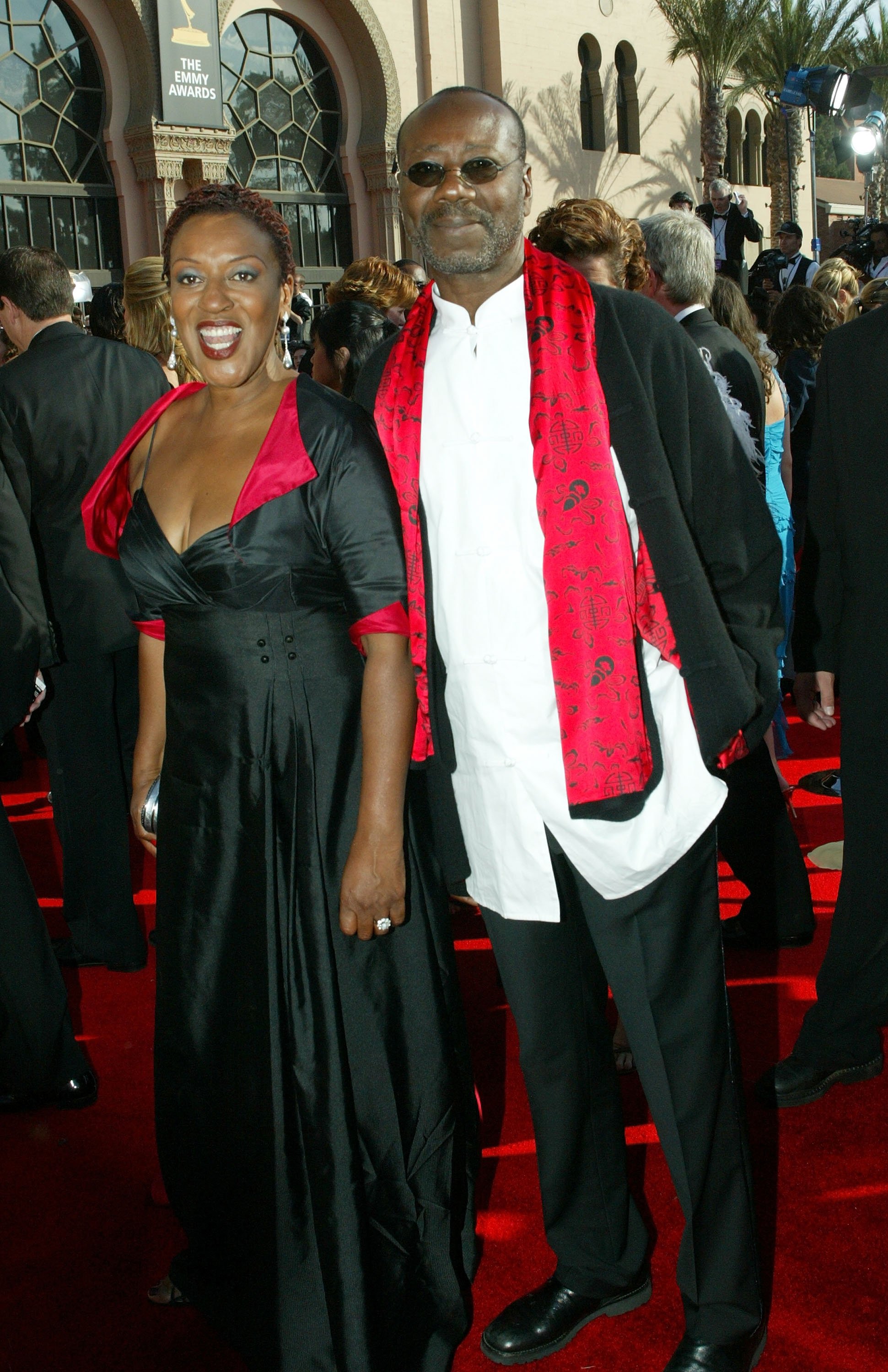 Actress CCH Pounder (left) and her husband Boubacar Kone arrive at the 57th Annual Emmy Awards held at the Shrine Auditorium on September 18, 2005 | Photo: Getty Images
In 1982, Pounder moved to Los Angeles and worked very hard to amass impressive fame and fortune in Hollywood, and today, she is recognized by many.
She distinguished herself in the series "NCIS: New Orleans," where she played the role of Dr. Loretta Wade— a forensic pathologist/medical examiner.
Speaking about her role during an interview, Pounder revealed she was not a big fan favorite for caricature casting. However, she loved her character very much and was intrigued by the whole concept of forensic pathology.
For Pounder, there was a great mystery in death, but her field was also significant in solving problems. She was fascinated by the idea of looking at someone's organs and arteries and seeing how they lived.
As soon as she got her role, the actress went to work. She also revealed there was a vast difference between working in a series and playing a guest role.
The actress also left fans in awe after she starred as Moat, the spiritual leader of the N'avi in the hit film "Avatar." Moreover, she enjoys playing characters that portray her as a prominent, calm, and authoritative figure, as seen in the movie "End of Days," where she acted with movie icon Arnold Schwarzenegger.
Apart from her roles in the movies mentioned above, Pounder has appeared in other classic films and series. Some of them include "The Shield," "Warehouse 13," "Sons of Anarchy," "Full Moon," and many more.
As a testament to her skills, Pounder has also received several awards and four Emmy Award nominations, with more to come.
POUNDER AND HER HUSBAND'S IMPACT
The actress spends a lot of time and effort on her career, but she does not neglect her personal and family life. She was once happily married to her husband of twenty-five years, Boubacar Kone, and the lovebirds were doting parents to three children, Libya, Nicole, and Matthew.
Boubacar may not have been involved in showbiz, but he was an accomplished man. Born on October 25, 1942, he attended the Institute of International Journalism in Strasbourg, France.
In 1993, he and Ponder built a contemporary art museum known as "Musee Boribana," the first of its kind in Dakar, Senegal. The lovebirds also established the Pounder-Kone Art Space in Los Angeles.
Sadly, on August 3, 2016, Boubacar died, survived by his wife, his children, and grandchildren. His death was gravely felt, but the actress never allowed it to hinder her career or impact society.
To mark one year after his death, a feast in celebration of his life was prepared, and prayers were offered by loved ones.
POUNDER'S LIFE AFTER BOUBACAR'S DEATH
Two years after her husband's death, Pounder spoke candidly about what contemporary African art meant to her. She said she had been involved in that aspect of life for 22 years, and in one way or another, she would continue to do so, despite the loss of her husband.
Furthermore, Pounder said she had always wanted to be an artist, and as long as she had hands and eyes, she could still be one in some form. The art enthusiast's statement was confirmed as she took to her Instagram page to share a snap taken inside an art gallery.
In the shot, she was clad in a black tracksuit and purple head warmer. The "NCIS: New Orleans" star posed beside a sculpture of a black man, closely examining the masterpiece.
In the background, other art enthusiasts could be spotted taking a glimpse at other artworks hanging on the walls. The lovely snapshot was accompanied by a caption that read: "A WILEY Examination."
Another post saw Pounder standing next to a magnificent wooden work of art, which according to the caption, she acquired from Jean Marcel St. Jacques. She held a little piece of an African print fabric while dishing out a subtle smile for the camera.
Apart from visiting art galleries, Pounder continued showcasing her talent in the movie industry. A picture shared on her Instagram page showed the actress looking excited during a make-up session by the makeup department of "NCIS." She captioned it:
"LG still making the miracle on 34 St on this bin around the way face! Thanks NCIS makeup dept the GORMAN effect!!"
Another picture captured her in character during a scene from the police procedural television series. She once stated during an interview that since she moved to New Orleans to film the series, everyone wanted to visit her.
The actress also loves attending events and posing on the red carpet. In a picture posted early last year, she looked delectable in a long black dress.
She rocked her signature short blonde hair, graciously standing on a red carpet. To finish off her elegant appearance, she grinned from ear to ear, and fans loved it.
Please fill in your e-mail so we can share with you our top stories!