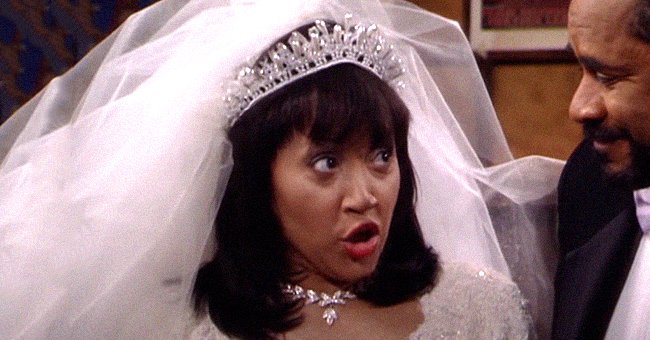 YouTube/Netflix
Jackée Harry AKA Lisa of 'Sister, Sister' Is a Proud Mother & Grandma - Meet Her Son & 2 Adorable Grandkids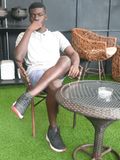 Jackée Harry's career as a tremendous actress has spanned several decades. The star's life behind the camera is as interesting as her roles on the big screen. The "Sister, Sister" actress has only one child and two grandchildren; let's meet them.
American actress Jackée Harry was a well-known face on the classic black family drama series, "Sister, Sister." The sitcom featured real-life twins Tia and Tamera Mowry, playing twin sisters.
Harry's character in the series was that of a doting mother. The actress acted as Tia and Tamera's mother from 1995 till the show ended in 1999. It's been decades since Harry featured on the show and in other productions; however, there are few unknown facts about the star.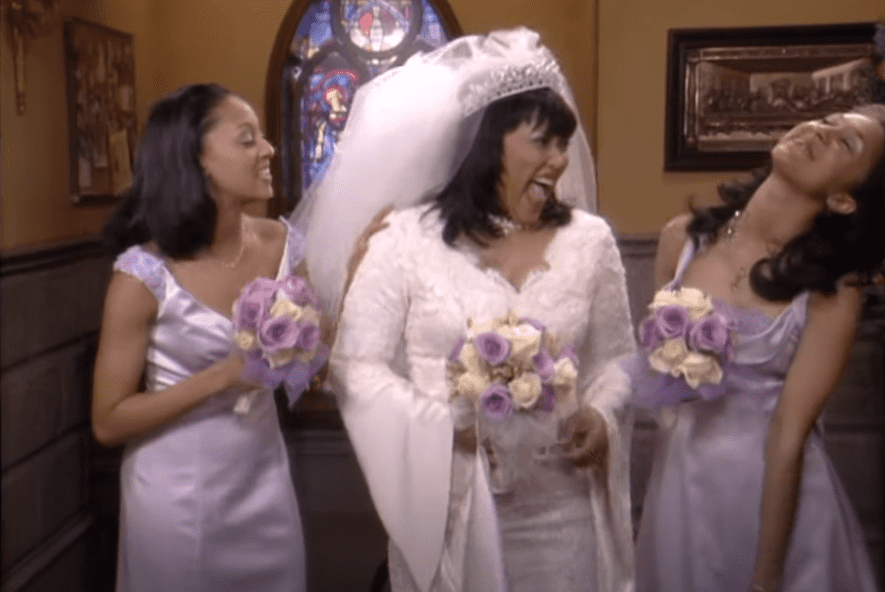 A picture of Jackée Harry and Tia and Tamera Mowry in a scene from the series, "Sister, Sister" | Photo: Youtube.com/Netflix
Before Harry gained recognition, she worked at Brooklyn Technical High school as a teacher. She taught American history to the male students in ninth and tenth grade. Shortly after, she became a familiar face in Hollywood.
HARRY'S LIFE ON TELEVISION
Thanks to her work ethic, Harry will always earn accolades from fans of "Sister, Sister," as she brought vigor and spice to her character throughout her years on the show.
Although she played her role perfectly, the actress made a revelation about starring as a mother. Harry had an interview with Entertainment Tonight, where she revealed that she almost turned down the role of Lisa because she did not want to act as a mom.
The star felt terrified about the role and thought playing such a character would not interest the audience and eventually result in her career. Her fears were dissolved, as lovers of "Sister, Sister" was more than excited to watch Harry on television.
Harry also acted with Tia Mowry in the 2019 film, "A Family Reunion Christmas." Last year, the former made it known that there might be a reboot of "Sister, Sister" and noted that she enjoyed working with the Mowry sisters.
Lisa is one out of Harry's top characters. She also appeared as Sandra Clark on the 1980s sitcom "227", and decades after the show aired, Harry mentioned that she hated playing Clark as a working actress. But with encouragement from fellow working actresses, Harry believed she was important and fierce.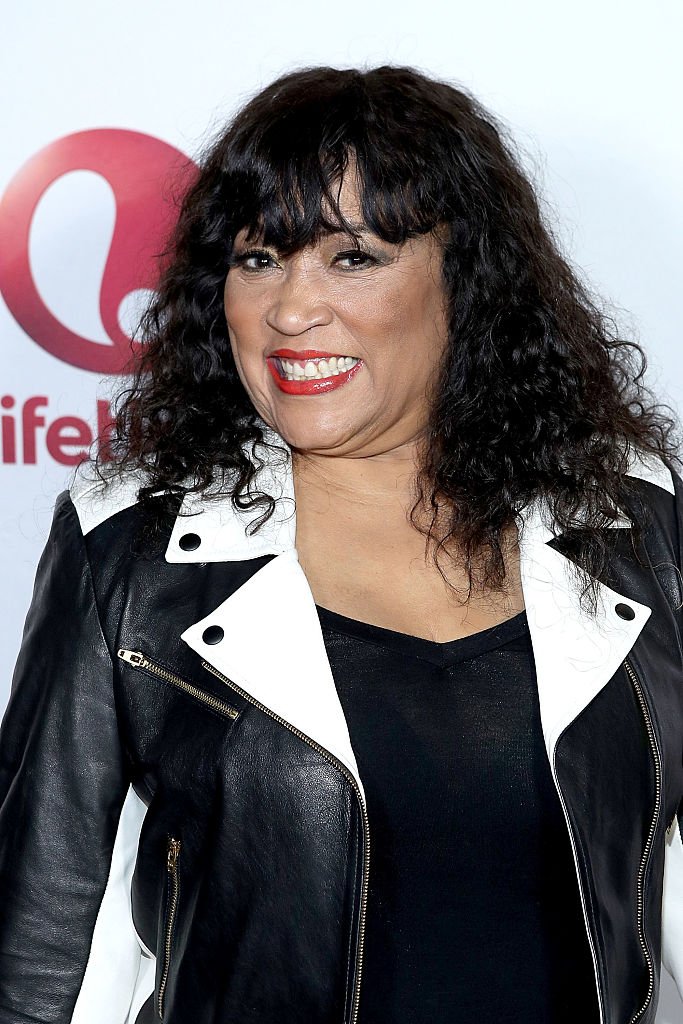 Comedy actress Jackée Harry attends the 2016 live show and holiday party of "Vivica's Black Magic" premiere. | Photo: Getty Images
LIFE OUTSIDE HOLLYWOOD
Harry may be focused on her career, but the actress does not take her personal life lightly. As far as marriage goes, it is not a new word in the star's vocabulary.
She has been married and divorced three times; however, she still believes in love and would love to get married again. Last year, she joined Access Daily host Mario Lopez and Kit Hoover to chat about her love life.
Harry was asked if she would love to tie the knot again during the conversation, and the actress replied in the affirmative. However, she noted that before getting married again, she was going to get a disarm.
Not long after, the "Sister, Sister" star mentioned that she was in a relationship with a friend whom she had known for years. Harry also listed out certain qualities she was looking out for in a partner.
She said her man must have trust, loyalty with women and must be able to take care of her financially, spiritually, and emotionally if anything happens. Also, Harry said she would not live in the same apartment with her partner because she loved her alone time.
HARRY AND MOTHERHOOD
Time and again, Harry has spoken candidly about her desire to become a mother, but sadly, she has not conceived despite being married thrice. During her first appearance on Oprah Winfrey's Show, Harry confessed something was missing in her life.
She explained to Winfrey that having a child was her top priority, even if it happens through a sperm donor. A few years after the interview, Harry got her to wish and finally became a mother. She and her ex-husband, Elgin Charles Williams, adopted her lovely son, Frank.
She adopted Frank when he was only eight months old, and in an interview, she noted that when she saw him for the first time, it was love at first sight. Frank and his mother share a very close bond, and during the same interview, he hugged her tightly and said he loved her very much.
INSIDE HARRY'S LIFE AS A GRANDMOTHER
While the actress has only one child, she is a grandmother to two adorable grandchildren she dotes on and spends time with regularly. Harry sees herself as a hands-on grandma who is not bothered about what her grandkids call her.
The "A Family Reunion" actress also loves to flaunt her grandkids on social media. During the Christmas season last year, Harry shared a picture of her son's family, which consisted of Frank, his fiancee, and his beautiful children.
The family of four were all dressed in matching outfits— a white long-sleeved shirt and Santa printed pants. They sat in front of Christmas trees and lights, with big smiles on their faces. To accompany the image, Harry added the caption:
"The Christmas decorations can come down, but this picture of my grandbabies, my son, and his fiancé will stay up all year!!! ❤ #soproud."
Harry is not the only one full of love for her grandkids; her ex-husband Williams occasionally shows off the little children on social media.
He posted a picture of his grandchildren, Kydyn and Lyv, in May, and fans loved it. The siblings were clad in gray tops with "Kidlife" written boldly on them.
They finished off their appearances with black and gray sneakers, respectively. The post was captioned, "My grandson (Kydyn) and granddaughter (Lyv) had a blast today‼️Well, Sans the bug that landed on Lyv… 😂💕."
Kydyn recently turned four, and Williams celebrated the new milestone with an Instagram post. He shared a picture of the tot sitting on a platform, donning the same outfit.
In the caption, Williams wished Kydyn a happy birthday and noted that he loved him beyond measure and comprehension.
Please fill in your e-mail so we can share with you our top stories!