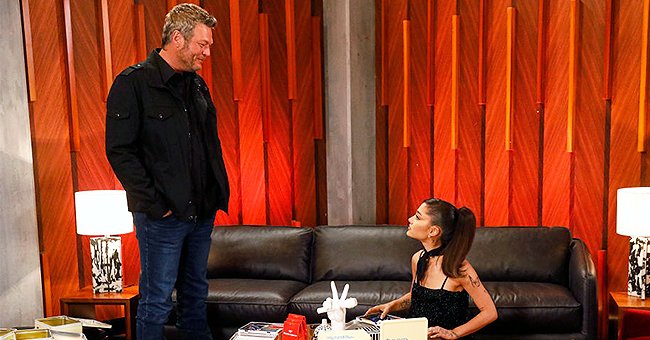 Getty Images
Blake Shelton Teases Ariana Grande in Expletive-Filled Text amid 'The Voice' Exit Rumors

Ariana Grande may be the newest member of "The Voice" coaching panel, but she isn't exempt from Blake Shelton's trolling antics. The pop star shared a hilarious text she received from the country crooner.
Ariana Grande has given NBC's "The Voice" vibrant new energy, and her co-stars are starting to feel the heat. Thankfully, it seems like the famous coaches know how to have a laugh outside of the competition.
Blake Shelton, who has been vocal about being unphased by the new addition, sent Ariana Grande a text that proves otherwise. Luckily, fans are aware that the message shared by the pop star was all in good faith.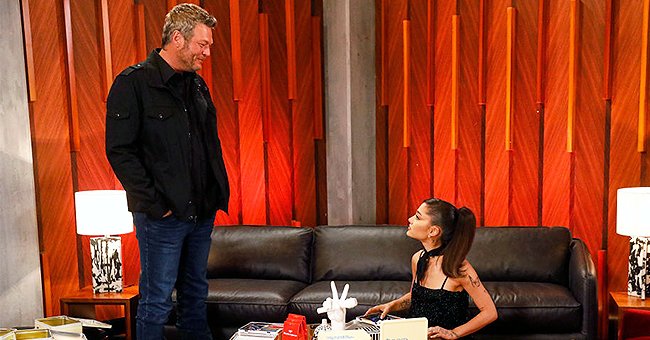 Ariana Grande and Blake Shelton pictured during Blind Auditions Episode 2101, June 2021 | Source: Getty Images
New coach Ariana Grande already made an impact when "The Voice" went back to filming this summer. Insiders on the hit NBC show's set could not help but gush about how well Grande fits in with her co-stars.
Several eyewitnesses told E! News that Grande shared several cute moments with fans and coaches in her first days of filming. They even gave insight into her fun relationship with Shelton, who she sits next to in the show.
Unfortunately, Grande's vibrant energy on "The Voice" has resulted in reports targeting Shelton's place on the show. One magazine article, in particular, caught the country star's attention, and he decided to share it with Grande.
The OK Magazine article headline claimed that "The Voice" producers were looking to replace Shelton in the next season. Additionally, the publication blamed the claims on Grande's impact as a young new star on the show.
Although the rumors may have bothered most people, Shelton teased Grande about it over text instead. In true Shelton style, the country star shared a hilarious text jokingly cussing out Grande for being the reason for his alleged exit.
Shelton may not have been bothered by the rumors since he has expressed a desire to leave the show soon. In an interview on "Today With Hoda and Jenna," Shelton revealed his plans to exit the popular series:
"I hope that's not too far down the road. Ten years sounds like way too long to me. I'd like to see that sooner than later."
Shelton is currently the only original judge who remains on "The Voice" since its 2011 premiere. Plenty has changed since then, including Shelton marrying his former co-star, Gwen Stefani, after five years of dating.
However, that isn't to say that Grande's entrance has not shaken things up a little for Shelton. His other co-star, Kelly Clarkson, candidly revealed that the usually confident coach was terrified of Grande's fan base.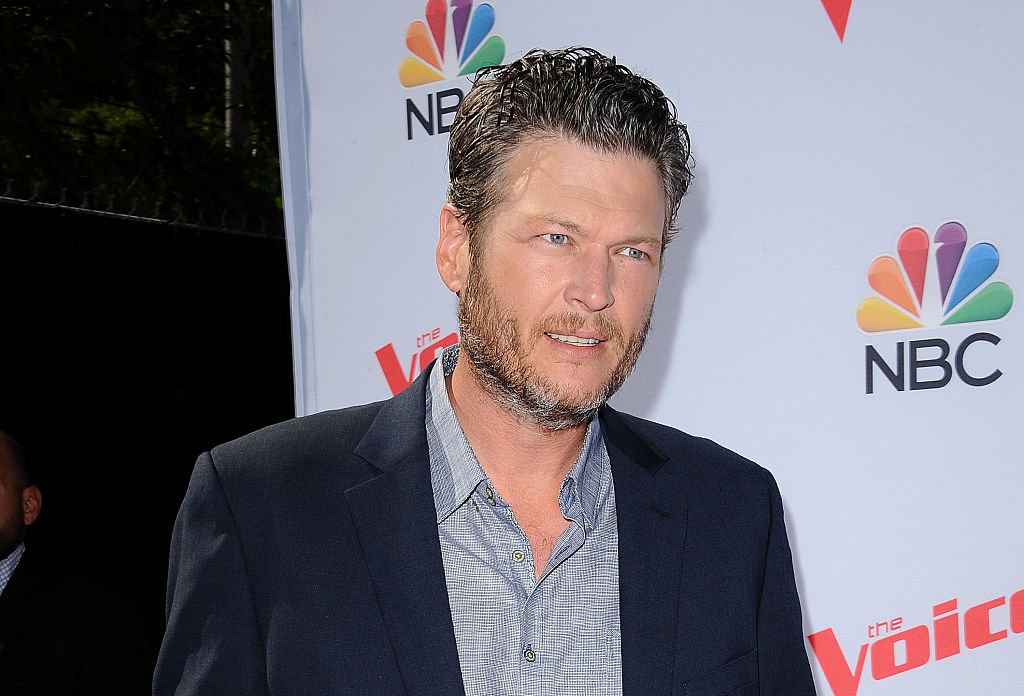 Blake Shelton attends "The Voice" Karaoke For Charity at HYDE Sunset: Kitchen + Cocktails, April 2016 | Source: Getty Images
The hilarious
revelation
happened during Grande's interview on Clarkson's talk show. Clarkson shared a clip of the returning "The Voice" coaches admitting their fear, while Shelton unconvincingly denied his.
There is no doubt that the pair are in it to give their fans an entertaining, healthy competition. Grande's presence may even encourage Shelton to stay on "The Voice" for a few more newsworthy seasons.
Please fill in your e-mail so we can share with you our top stories!