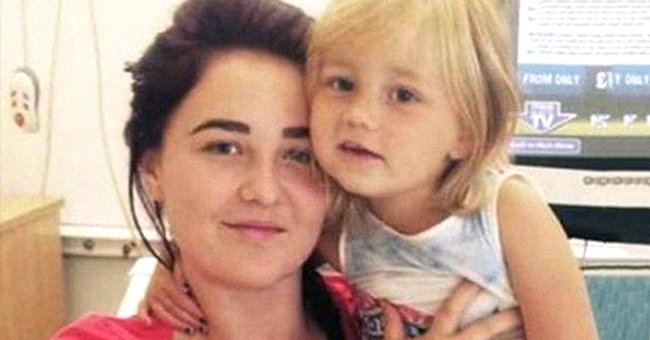 twitter.com/DailyMirror
Teen Who Became Pregnant at 14 Proves Those Who Judged Her Wrong

She refers to it as a "nightmare." McIntyre faced an onslaught of judgment, inner turmoil, and challenges that a teenage girl should never face. That being said, the warrior inside her was ready to fight.
At just 16 years old, Lois McIntyre sat in a council house with a baby. When she initially fell pregnant at 14 years old, everyone started staring at her, and negative opinions encircled her already taxing situation.
The teenager from Huyton town in England also had a history of bulimia and struggled with mental health issues. McIntyre was determined not to let this define her life, ready to prove the naysayers wrong.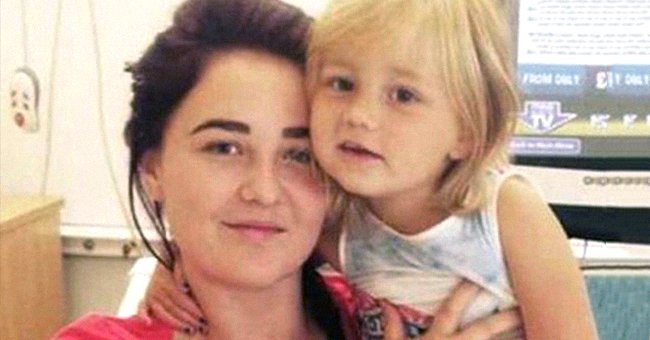 Lois McIntyre with her daughter. | Source: twitter.com/DailyMirror
At the time and after she and her partner went separate ways, the mom had just moved out of her mother's house. Although committed, she was utterly lost, expressing:
"All of a sudden, I was in my own flat and I had this baby, and it was just horrible."
She explained that her mother had previously assisted her with looking out for her child. Now, on top of her dark mental state, McIntyre had to take on that role independently and learn how to manage money intelligently.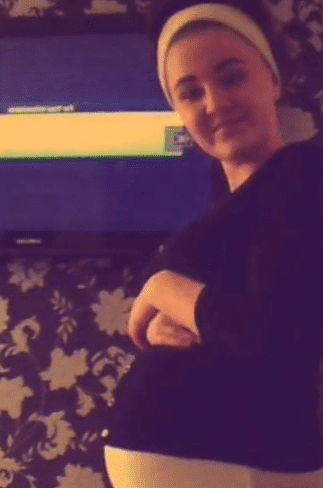 Lois McIntyre pregnant as a teenager. | Source: tiktok.com/homelifewithlois
Now a decade on, the mom lives with her loving partner, four children, and an Instagram account that has blown up. HomeLifeWithLois shows the progression from how she spent weeks sobbing in her council house to the now beautifully renovated living space.
The young girl handed it [a baby] to the customer and disappeared.
McIntyre uses the social media platform to help other mothers in similar positions, showing how to beautify their house on a budget. The mom of four has collected around 8,000 followers on her Instagram page.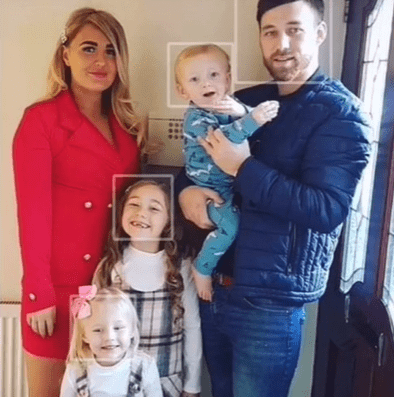 Lois McIntyre with her partner and three of their children. | Source: tiktok.com/homelifewithlois
Although during high school, many treated McIntyre as though she was not going to achieve anything, now some follow her account and send her messages of praise. The mother stated:
"Message requests are constantly packing all the time with people texting me saying they can't believe how far I've come."
McIntyre recalled how differently she was treated when she was in high school. Stereotyped as someone who would end up with nothing, this loving mom has crushed these low expectations.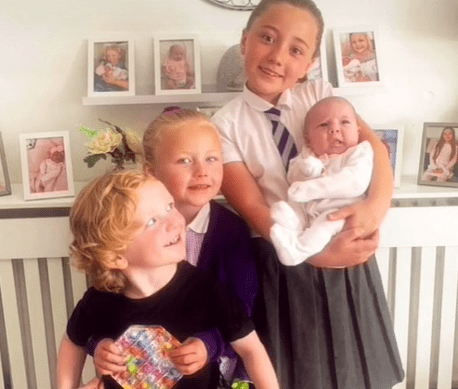 Lois McIntyre and her partner's four children. | Source: tiktok.com/homelifewithlois
McIntyre was just one of the many pregnant teenagers judged by society. However, restaurant owner Frankie Aguilar held a different opinion after witnessing a 14-year-old mother giving over her newborn to a customer, Alease Scott, and then leaving. Aguilar stated:
"Hopefully we as a society become better at just helping one another, especially after COVID."
Asking Scott to help with the child, the young girl had handed the kid over and disappeared. The baby was struggling to breathe, but the police managed to save her when they showed up with medical equipment. The baby is now up for adoption, and the teenager is not being charged.
Teenage pregnancies are generally seen as quite shocking, but many are also taken aback when elderly individuals can have a baby. Over four years ago, a 64-year-old woman gave birth, via cesarean, to twins.
This was the second time she had fallen pregnant. Diario de Burgos had another child at the astonishing age of 58 years old, but the young one was taken away by officials because Burgos did not provide her with the proper care.
The Spanish woman's pregnancies were rare due to her age, but Joanna Jonathan surprised everyone with her own childbirth for another fantastic reason. She believes she is the first person in the UK with stage 4 cancer to give birth to a child.
Two years ago and six months after Freya, her firstborn, came into the world, Joanna was diagnosed with stage 4 lung cancer. Through treatment, she conceived another child, who she refers to as a miracle.
However, due to the disease, the mother worries she won't be able to be there for her kids but spends as much time trying to remain present with them. Young, old, or sick, it looks like if a baby wants to come into the world, there is no stopping them.
Please fill in your e-mail so we can share with you our top stories!
The information in this article is not intended or implied to be a substitute for professional medical advice, diagnosis or treatment. All content, including text, and images contained on news.AmoMama.com, or available through news.AmoMama.com is for general information purposes only. news.AmoMama.com does not take responsibility for any action taken as a result of reading this article. Before undertaking any course of treatment please consult with your healthcare provider.