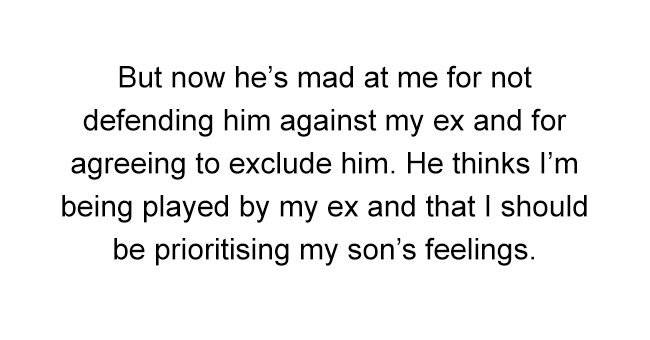 Reddit
Woman Didn't Invite Boyfriend to Son's Birthday Because Ex Husband Says 'He's Not Really Family'

Would you allow your partner to stay in touch with their ex? Watching your partner talk to someone they were once in love with might trigger your possessive side. You might feel insecure and try to stop your partner from contacting their ex. Is this the right thing to do?
Despite having a terrible past with their ex, some people still keep in touch with them for several reasons. Some people have children with their exes, and they need to stay connected for the sake of their kids. Other people either haven't moved on or are trying to give another chance to the same person.
Talking to your ex while you're single is not objectionable. However, when you're in a relationship with someone else and keep talking to your ex, your partner definitely won't like it. They will stop you from getting too close to your ex because of their insecurities.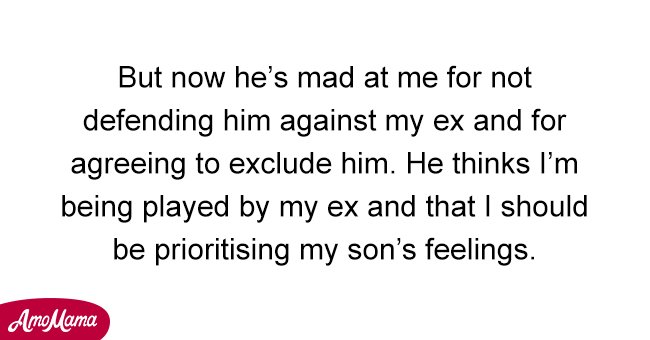 Source: Reddit
WOMAN TOOK EX'S SIDE INSTEAD OF BOYFRIEND'S
A woman found herself in a difficult situation where she had to choose between her boyfriend and her ex-husband, and she chose the latter. Her Reddit post revealed that she has a 9-year-old son with her ex-husband, who considers her boyfriend his second dad. Her ex-husband lost his cool when he found out about it.
He scolded their son and told him not to refer to the man as his second dad. The original poster (OP) also shared that her boyfriend and ex-husband don't like each other, and her ex doesn't want to invite her boyfriend to their child's birthday party. The woman thought about it and agreed with her ex-husband.
Her boyfriend got offended when he discovered that they banned him from the party. She feels terrible about it because her son and boyfriend share a friendly relationship. However, she also thinks that her ex-husband has the right to decide who to invite to the party. She asked other Redditors for suggestions, and one of them said:
SHE'S STILL IN TOUCH WITH HER EX-HUSBAND
Can you be friends with your ex while dating another person? Many people do that, and it offends their partners. mac1517 shared that his girlfriend is "best friends" with her ex-husband, which bothers him. They hang out with their children, have dinner together and exchange unlimited text messages every day.
His girlfriend says she will do anything to make sure her kids have both parents around them. He wrote, "But living like they are married, but just in separate houses and her with a boyfriend that gets pushed aside whenever the Ex-husband is around........ I don't feel is right."
Another story surfaced on Reddit where the OP shared that his girlfriend communicated with her ex-husband frequently. They share photos from the past, discussing what a great time they spent together. He talked to his girlfriend about it, and she promised not to initiate conversations with him, but she still responded to his texts.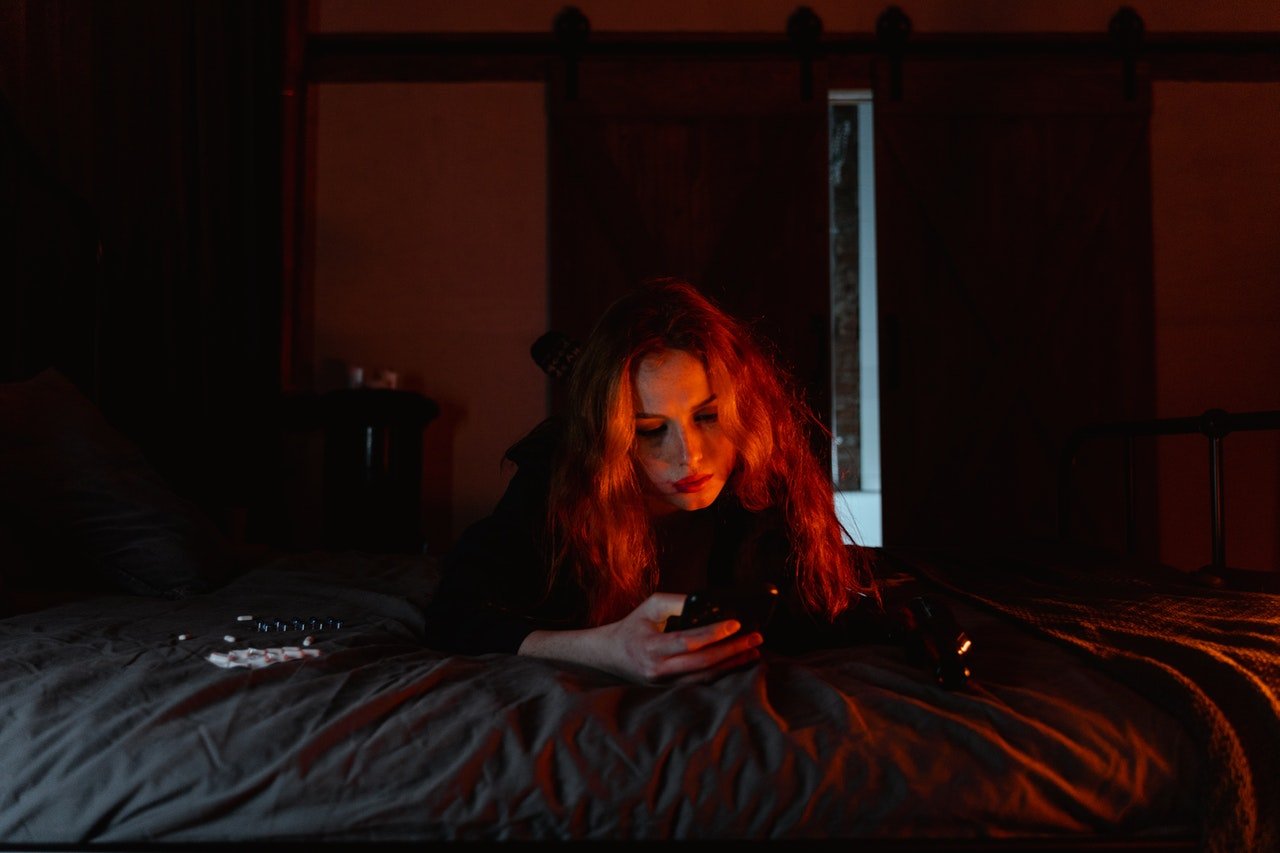 Woman using phone while lying on bed | Source: Pexels
"This guy is very obviously still in love with her and wants her back in his life. The day-to-day socializing feels almost like emotional cheating," he wrote. Other users said that his request is genuine and his girlfriend's behavior is "preventing the man from moving on."
MAN FEELS JEALOUS OF HIS GIRLFRIEND'S EX
A Redditor posted that he feels jealous of his girlfriend's ex-boyfriend because she has a close relationship with him. The woman also compares her ex with the Redditor saying that he was much better. He has communicated his concerns to his girlfriend, but she still wants to be friends with her ex.
He asked other users for suggestions, and one of them said that the girl is still in love with her ex and that he should walk out of the relationship before it gets too late.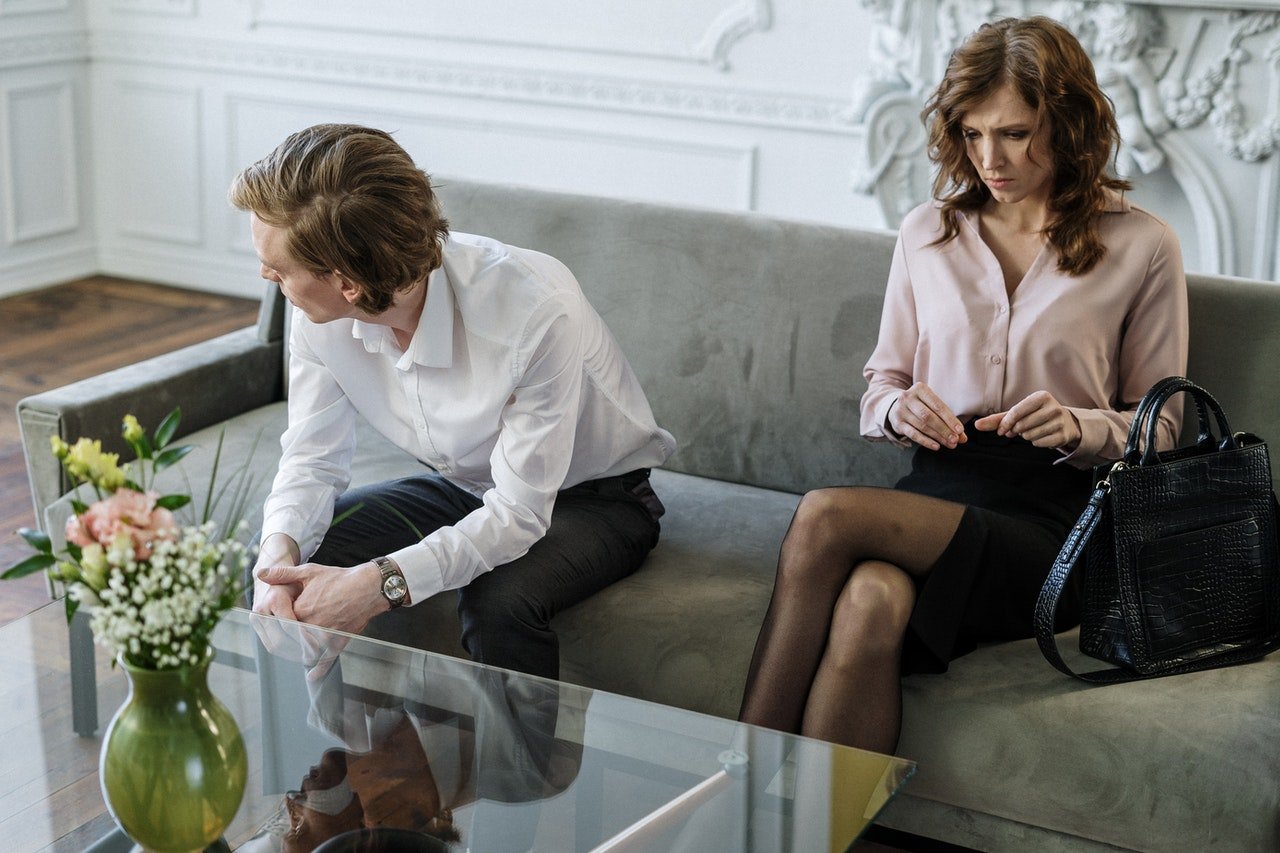 Couple sitting on a couch | Source: Pexels
IS IT OK TO STAY FRIENDS WITH YOUR EX?
When you're in a relationship with someone, they expect you to love them wholeheartedly. Talking to your ex unnecessarily might trigger jealousy in your partner, and they might suspect you are cheating on them. It's difficult to accept the fact that your partner is friends with someone who they previously loved.
A study revealed that being friends with your ex is more likely to have a negative result because you shared a romantic bond with the person, and those feelings can come back anytime. An expert said that talking to your ex after breaking up can prevent you from moving on and finding a new partner.
They also said that telling your partner about being friends with your ex can negatively affect your relationship. Talking to your ex won't allow you to move on, and your partner will sense that immediately. They wouldn't want to be with a person who still loves their ex.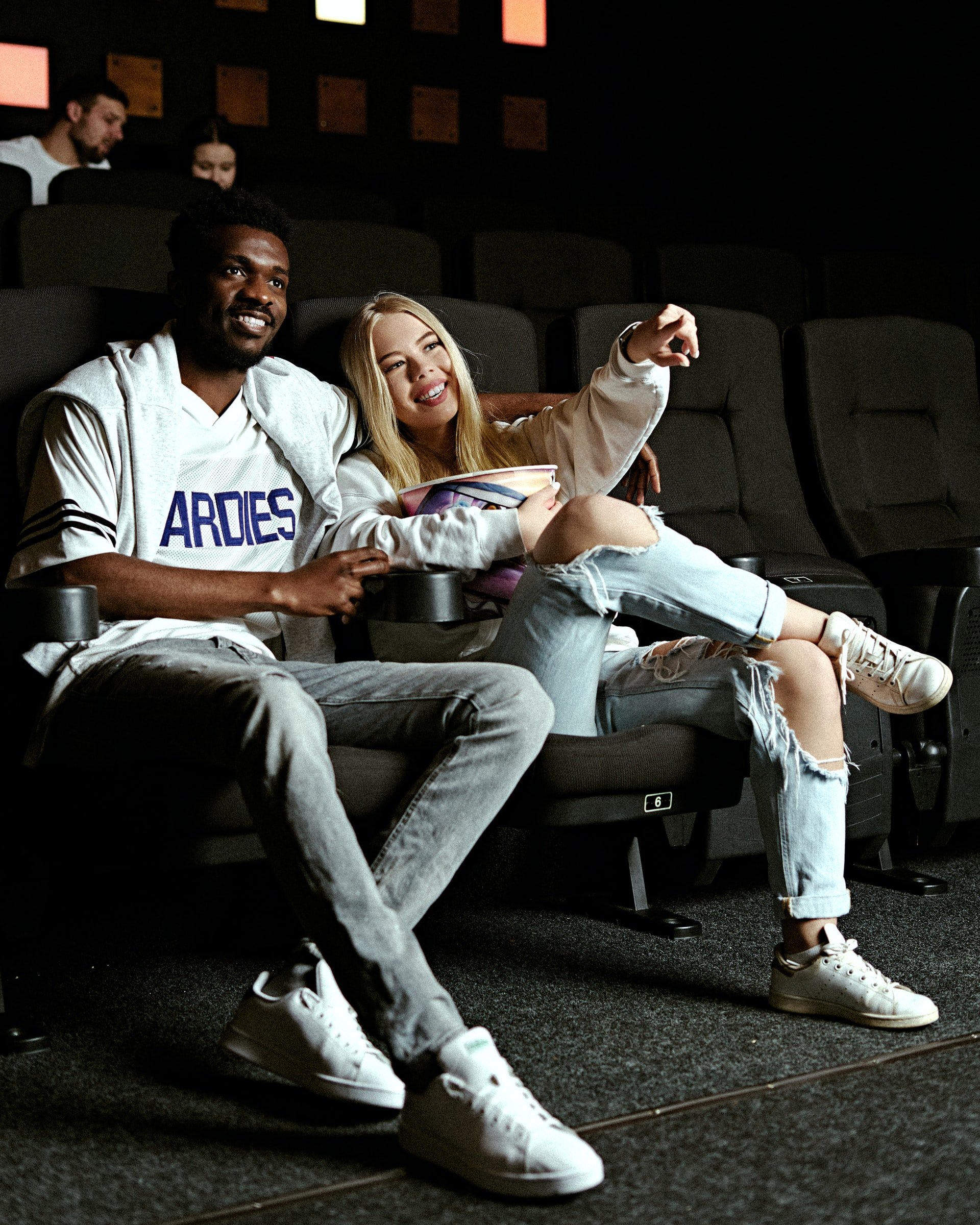 Couple watching a movie in a theatre | Source: Unsplash
However, if you talk to your ex for a legitimate reason, your spouse will most likely not have any issues. Couples who split after becoming parents need to stay in touch with each other for the sake of their children. If they become friends and don't have romantic feelings for each other, then that's acceptable.
An expert suggested to "take a break" from your ex after you break up with them. Block them from your social media accounts so that you can't access their photos and see what they are doing in their lives. They suggested doing this because it will help the person to get over their ex.
Once you find someone else and feel like checking up on your ex, you should set some boundaries for your interaction. You shouldn't talk to them every day and discuss what great time you spent with them. Doing so will ignite the same feelings that you had when you were dating that person.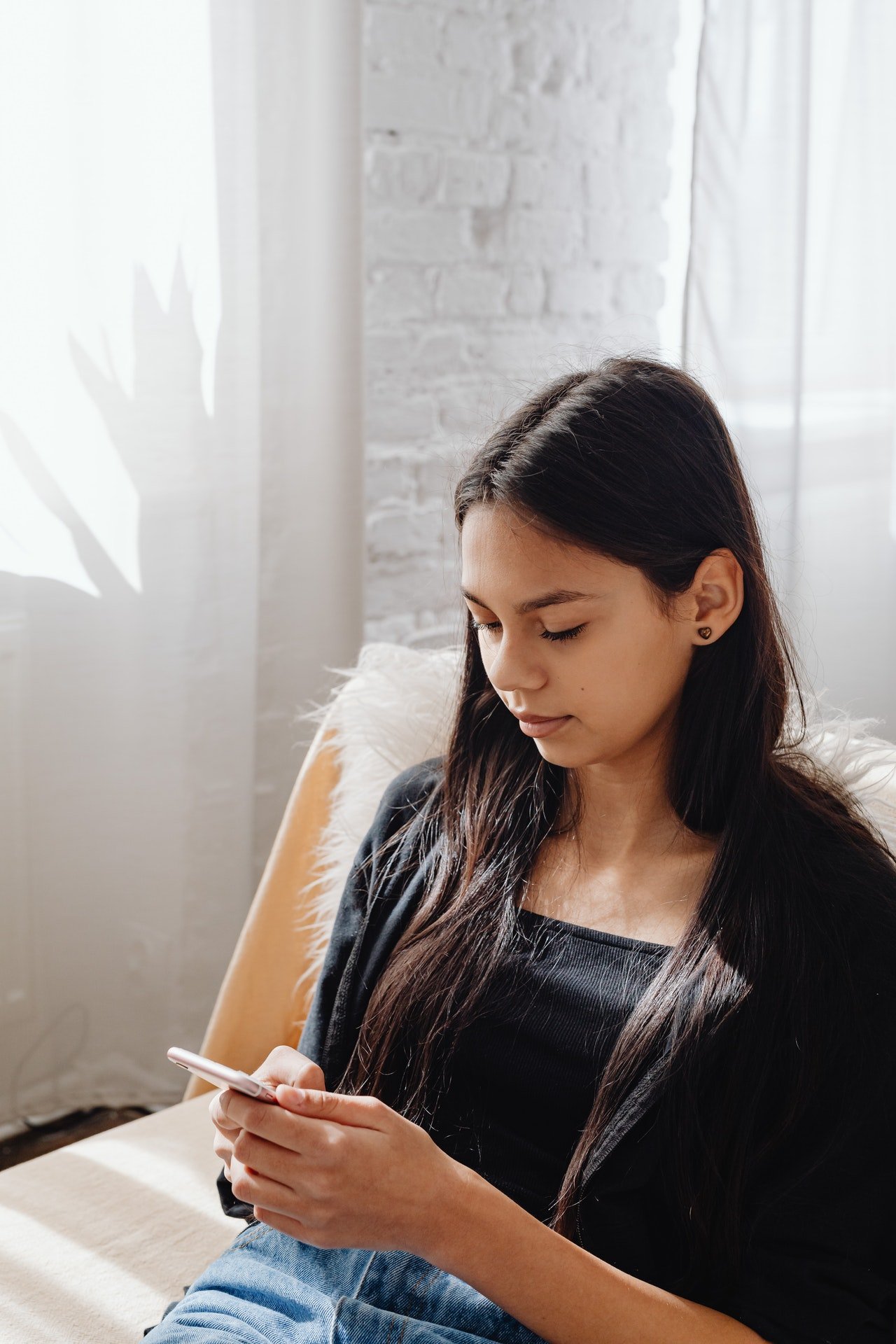 Woman holding her phone | Source: Pexels
It's also important for people to talk to themselves and see how they feel about their ex. If they think they still haven't moved on, they shouldn't contact their ex because it will worsen things. Once you feel you don't have any feelings for them, that's the safest time to chat with your ex.
What do you think? Should people talk to their exes? Doing so might offend their partner, so it's best to judge their situation before proceeding. Please leave a comment and let us know your opinion. We'd love to know what our readers think.
Please fill in your e-mail so we can share with you our top stories!