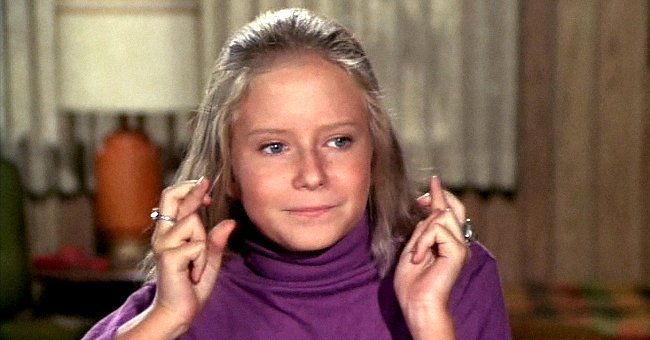 Getty Images
The Brady Bunch' Star Eve Plumb Is Happily Married to Ken Pace for 26 Years but Decided not to Have Children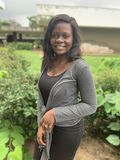 Eve Plumb and her consultant husband, Ken Pace, remain one of the most admired couples. The pair have managed to live in peace for 26 years without any children. Find out the surprising revelation behind their decision of not having any child.
American actress Eve Plumb is one of those child stars that grew up to become a very accomplished woman and never went down the path of addictions. She was catapulted into the spotlight after acting as Jan Brady in the 1969 ABC television series, "The Brady Bunch."
The show went on for five seasons until it stopped airing in 1974. However, it kept gaining popularity on national television with its syndicated reruns. Loved by the public, the network produced some TV movies, spin-offs, reunion specials, and documentaries with the Brady kids.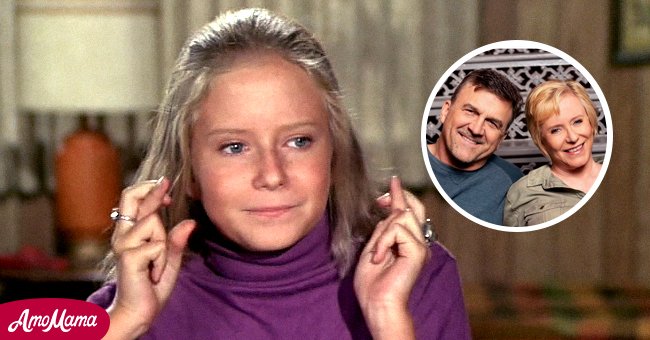 Pictures of actress Eve Plumb with her husband Ken Pace | Photo: Getty Images || instagram.com/theeveplumb
Plumb achieved great success as a child star despite her lack of interest in being under the spotlight. The Hollywood icon once made it known that she had no intentions of becoming a child star. According to her, she began getting TV commercials and movie roles after a children's agent moved in next door to her.
The actress slowly climbed up the ladder of fame in Hollywood, and at the peak of her career, she managed to stay grounded thanks to her parents, who were mindful of her hard work as a teenager. Plumb said her father did a great job and invested her money wisely. She also said:
"My mom was with me on set every day. They never took a cent from me!"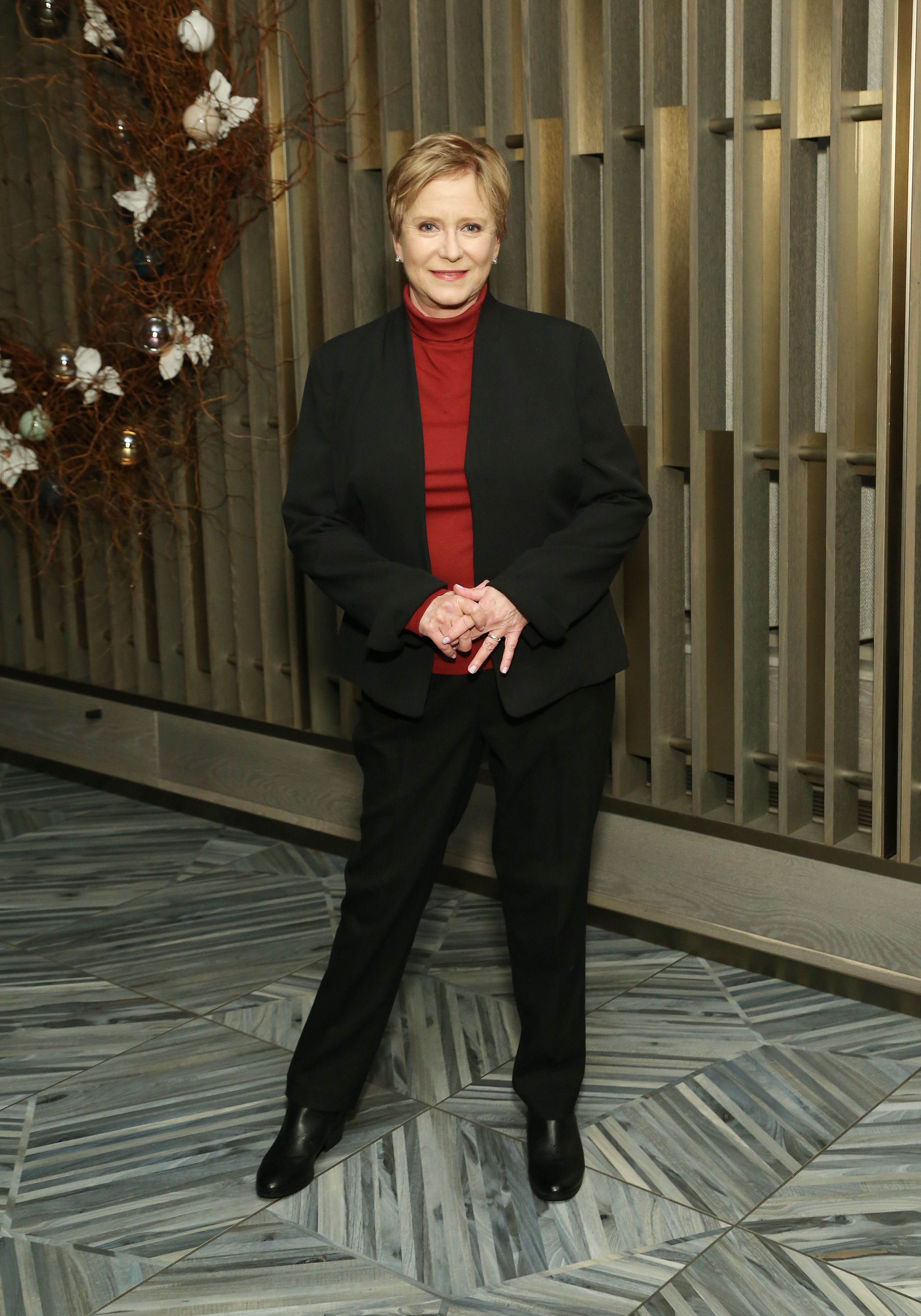 Eve Plumb at the Cinema Society's special screening of Togo at iPic Fulton Market on December 09, 2019 in New York City | Photo: Getty Images
Shortly after Plumb was recognized for her role on "The Brady Bunch," she struggled to secure other parts that were different from her typical good girl roles. She noted that once a child star outgrew being the cute kid, things could get tough if they were not ready.
Despite her difficulties, Plumb managed to appear in other productions. Her fans got to witness her talent again in films and series like "Wonder Woman," "All My Children," "Law and Order: SUV," and more. Apart from being an actress, Plumb is often described as a very intellectual person.
Plumb said she never wanted to become a mother, and having children did not appeal to her.
The co-author of "Love To Love You Bradys: The Bizarre Story Of The Brady Bunch Variety Hour," Ted Nichelson, once made it known that Plumb was a deep thinker. According to him, the actress was more academic compared to other cast members of "The Brady Bunch."
Plumb loved to read and was very knowledgeable about various subjects during conversations, and in addition, she was also a talented artist.
While Plumb managed to keep her professional life in motion, she also paid keen attention to her personal and family life. She was the first of the Brady siblings to get married.
She first tied the knot in 1979 with her former husband, Rick Mansfield. The duo did not have the best of marriages. They were faced with difficulties from the start of their marriage, and two years after walking down the aisle, they called it quits. After their divorce, the actress continued focusing on her career.
While accepting every role that came her way, Plumb finally met her husband, business consultant Ken Pace. Apart from being a business consultant, Pace has also made some movie appearances. He could be seen on "Back Home With The Bradys" and "Entertainment Tonight."
They became romantically involved shortly after his encounter with the actress, and they got married in 1995. The lovebirds have been married for 26 years. However, they have no children.
Plumb made her thoughts about bearing children known during an interview on the radio station, "Sway's Universe." The "The Brady Bunch" star made it known that it was her choice not to have children.
Many older children needed to be adopted.
Plumb said she never wanted to become a mother, and having children did not appeal to her. According to her, being a parent was a hard job, and it was not something she was willing to take on. She also added:
"People have children because they think they should rather than really want them. So, the people that should have children are the ones that really want them[...]."
The Hollywood star also stated that if she ever wanted to have kids, she would have adopted one. Plumb said she thought adopting was a great idea because there were many older children to be adopted.
In addition, Plumb mentioned that everyone wanted a baby, but many older children are waiting to be adopted, especially out of the foster system.
Plumb and Pace may not have kids, but the pair live in harmony and make appearances in movies together. In 2019, Plumb began her HGTV series, "Generation Renovation." The show featured her alongside Pace and Brett Waterman. The series saw the trio fixing dilapidated buildings.
The aim of the show was to fix houses that had been in family homes for generations. Plumb described the experience as fun because she loved to restore old places. She was more than excited to have her own show, and the actress described the experience as a dream come true.
Plumb and Pace met with HGTV executives while the network prepared for "A Very Brady Renovation" and pitched their idea. They recalled the houses they had previously renovated that did magic for the husband and wife, and it landed them a show on one of the most extensive television networks.
Please fill in your e-mail so we can share with you our top stories!