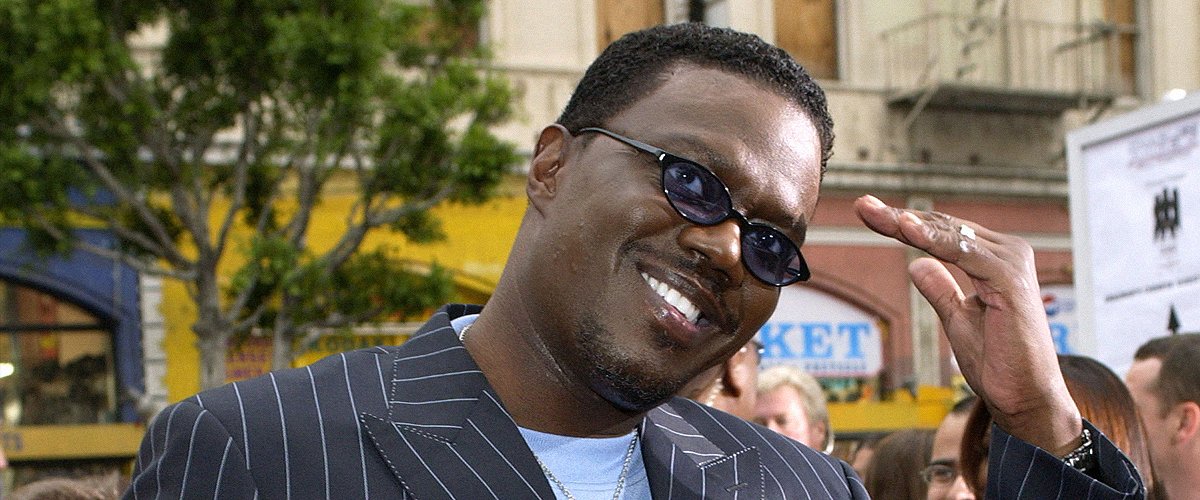 Getty Images
Fan Claims Bernie Mac's Genes Are 'So Strong' after Seeing His Only Daughter & Grandchild in New Photogrid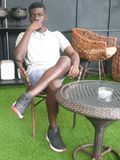 Numerous celebrities took hold of the opportunity to appreciate their daughters on the just concluded National Daughter's Day celebration. Bernie Mac's daughter, Je'Niece, was not an exception. Here is what fans had to say about her post.
American actor and comedian Bernie Mac was famous for his comic facial expressions and excellent delivery of hilarious lines. Even though he had a hectic schedule, Bernie always made time for his family, as they were an integral part of his life.
When he passed away, "The Original King Of Comedy" star left behind his gorgeous only daughter and child, Je'Niece McCollough Childress, and his adorable granddaughter, Jasmine Childress, who was only two years old at the time.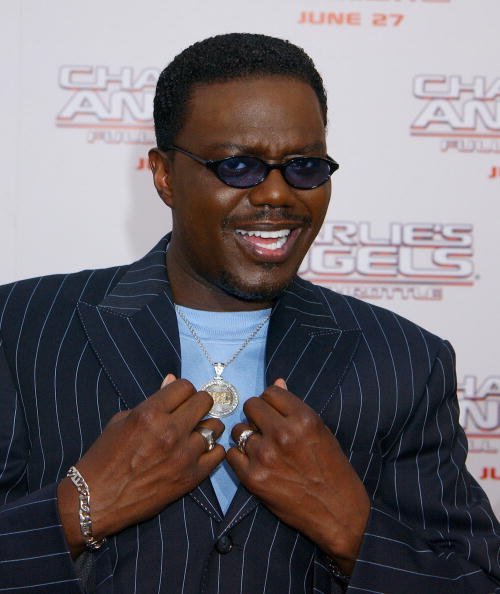 Bernie Mac at Mann's Chinese Theater in Hollywood, California, United States, in 2003. | Photo: Getty Images
More than a decade has passed since the Hollywood legend's demise, and little Jasmine is all grown up. Her proud mother occasionally updates her social media followers with lovely images that capture fun moments between the mother and child.
THE MOTHER AND DAUGHTER BOND
On Saturday, the 2021 National Daughter's Day was celebrated, and Je'Niece made sure to appreciate her daughter. She took to Instagram to share a photo grid that contained pictures of her and Jasmine posing together and smiling heartily.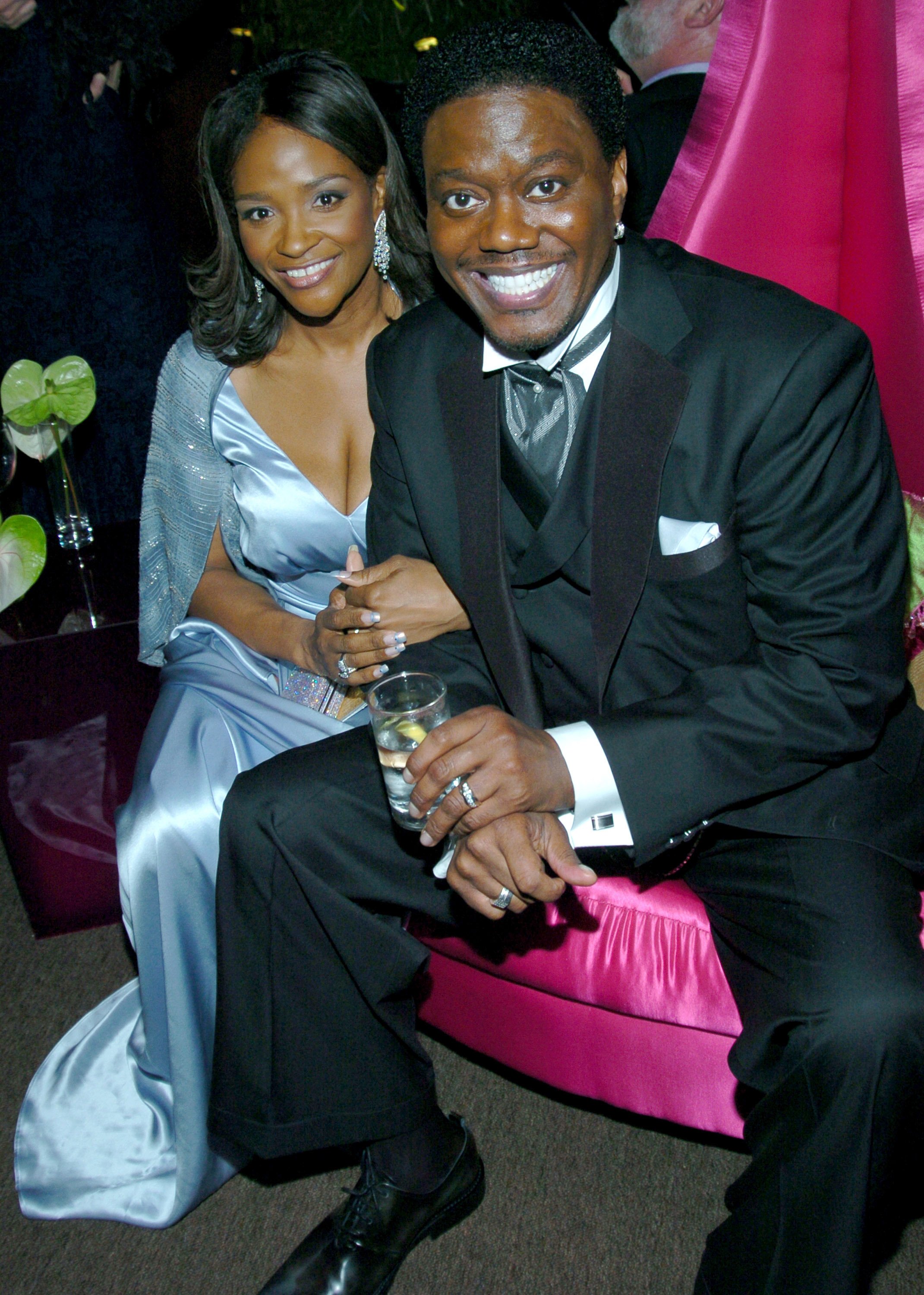 Bernie Mac and his wife Rhonda during The 61st Annual Golden Globe Awards on January 25, 2004. | Photo: Getty Images
In one of the photos, Jasmine was clad in a checkered shirt, and she packed her natural hair in a ponytail style. She wore a pair of glasses and smiled from ear to ear, tightly hugging her mom, who was donning a matching outfit. In the caption, Je'Niece recalled a quote made by Barbara Cage. She wrote:
"A daughter is a bundle of firsts that excite and delight, giggles that come from deep inside and are always contagious, everything precious, and your love for her knows no bounds."
The mother of one also made it known that it had been her pleasure watching her daughter become the person she is today. Je'Niece said Jasmine was a wonderful human being and her favorite person in the world.
She said she felt that way every day, and National Daughter's Day was a reason as good as any other to share her thoughts. A few fans agreed with Je'Niece's words and dropped their several lovely views in the comments section.
One happy respondent said Jasmine was beautiful, and grown-up and another said the young teenager was her mother's carbon copy. A third user appeared to have a different opinion, as she spotted the resemblance between Jasmine and her grandfather. The user wrote:
"Bernie Mac's genes are so strong! Beautiful ladies🥰."
INSIDE JE'NIECE'S TRAUMATIC CHILDHOOD
For Je'Niece, being an amazing mother to her only child is vital in figuring out who she truly is as time passes. Last month, she opened up about her relationship with her late father and how it affected her badly.
During an episode of the "Can We Talk" podcast, Je'Niece revealed that as a child, she did not share a close bond with Mac. Je'Niece said her father had a harsh parental lifestyle and often parented with rage and frustration.
Je'Niece noted that there was no need to wish her father a happy heavenly birthday because he did not need it.
Je'Niece was also often criticized for not standing up to bullies, and her star father often saw her as a weak child. Despite the traumatic events in her childhood, Je'Niece healed, forgave her father, and made amends with him.
While speaking, she stated the reason behind her decision. Je'Niece said when she knew she wanted to become a parent, she was very adamant and did not want to make the same mistakes that her parents made.
In addition, Je'Niece stated that she began looking at her dad from a different perspective. Apart from being her father, Jasmine's mother saw Mac as a human being, who could make mistakes, and it helped her overcome the anger she felt.
HOW DID BERNIE MAC DIE?
Je'Niece eventually built a great relationship with the comedian until his death. Mac passed away during the early hours of August 9, 2008, in a hospital in Chicago after suffering from complications, which resulted from pneumonia.
Mac's sister-in-law, Mary Ann Grossett, said the actor's wife and daughter were by his side when he died. Grossett said the doctors tried to resuscitate him twice before he died. He came back after the first attempt, and after that, he suffered a heart attack.
REMEMBERING BERNIE MAC
A few years after his death, Mac's wife, Rhonda McCullough, recalled the final moments she shared with her husband. She noted that she pleaded with her husband not to die. Rhonda assured Mac she was waiting for him to get better.
Rhonda remembered seeing Mac's hospital room door open at about 2 am on that fateful day, with the doctor standing in the doorway. She asked the doctor if her husband was dead, and she received a positive response.
Rhonda was devastated by her husband's death. The pair were high school sweethearts, and she had built her life around Mac since she was 16. The mother of one felt she had no purpose anymore, as she was clueless on her next step.
Mac's wife eventually found purpose with "The Bernie Mac Foundation," which her husband had started a year before his death. The foundation aimed at creating awareness for sarcoidosis, and Rhonda made sure to keep it running.
KEEPING BERNIE MAC'S LEGACY ALIVE
On what would have been Mac's 63rd birthday, Je'Niece took to her Instagram page to express her thoughts on life after her father's death. She said seeing older fathers with their daughters was the biggest trigger of her grief. She also wrote:
"why did they get to enjoy their father's golden years and my dad didn't even get to become a junior senior citizen? It didn't seem fair."
Finally, Je'Niece noted that there was no need to wish her father a happy heavenly birthday because he did not need it. She only reflected on what would have been if her father was still alive.
To celebrate the legend's legacy, a biopic that would cover his life has been put into works and produced by John Legend. Although the names of the cast have not been revealed, fans are optimistic that the biopic would give a vivid interpretation of Mac's life.
Please fill in your e-mail so we can share with you our top stories!