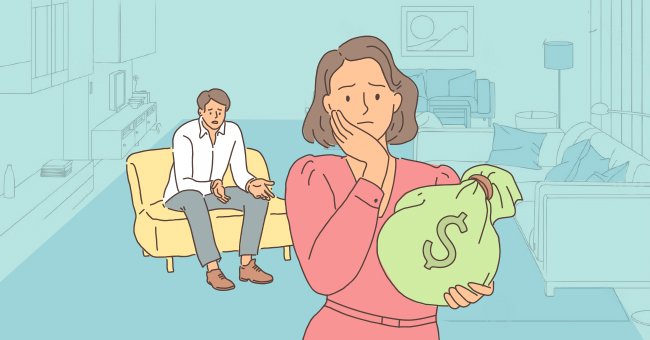 Woman Who Was Unsure about Sharing Large Inheritance with Brother Sparks Heated Debate: 'My Brother Isn't the Most Responsible Guy'
A few years ago, a young woman discovered that her father left her his entire fortune but didn't leave anything for her brother. She was torn. The woman knew that the money would change her life, but she wasn't comfortable taking it for herself. Then, after contemplating her situation for a long time, she did something unexpected.
Reddit user miss_you_dad was faced with a dilemma she never thought she would ever experience. Her father had recently passed away, and he had left her everything in his will. She then discovered that he didn't leave her brother anything apart from an old guitar.
There's nothing worse than being on bad terms with a loved one, especially when they pass away before you've had the chance to reconcile. One Redditor's brother learned this the hard way when his father passed away and left everything to his sister.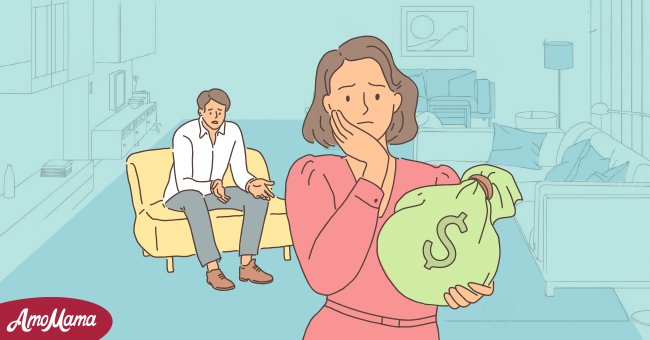 woman holding bag of money with sad man behind her | Source: Amomama
WOMAN UNSURE IF SHE SHOULD SHARE HER INHERITANCE WITH BROTHER
Reddit user miss_you_dad and her father built a strong bond as she was growing up. She made him proud by doing well in college and becoming successful in her career. On the other hand, her brother didn't have the same fortune, and he had a strained relationship with their father because of some of his life choices.
miss_you_dad explained in her post that her brother "isn't the most driven/responsible guy," but she still felt bad when their father didn't leave him anything apart from one old guitar. The woman wasn't sure of what to do because she didn't want to go against her father's wishes, but in the end, she did what she felt was the right thing. In her post, she later added:
"After a lot of reflection, I have decided to go with the most charitable possible interpretation of the will, which is that Dad meant for both of us to split his estate evenly but wanted me to be the one to distribute the money and make sure John uses it wisely. So that's what I'm going to do."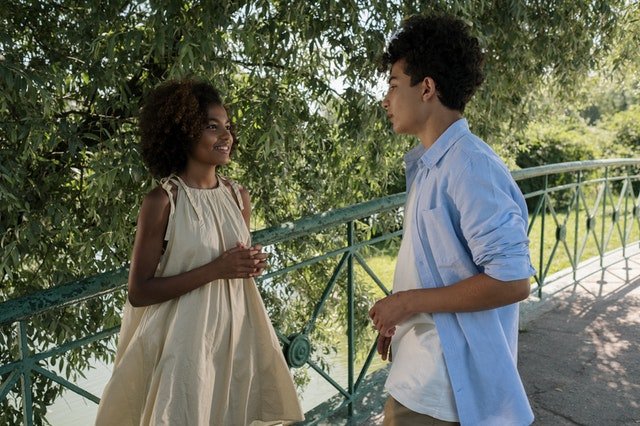 Two teenagers looking at each other | Source: Pexels
Before Reddit user miss_you_dad made her final decision, the community members gave her a piece of their mind. A significant number of them were unhappy about what her father did and said that she'd be wrong not to share some of the inheritance with her brother.
One Redditor even claimed that the woman was looking for an excuse to keep the money. Another one then added that they knew someone who was in a similar situation. Reddit user kupin51 replied:
"YTA. This happened to my brother-in-law and he was the one in your position. It was less money but he split it with his sibling out of decency and kindness and I know it has made a difference in his relationships. Not working and living off inheritance is not the greatest role model for children anyhow."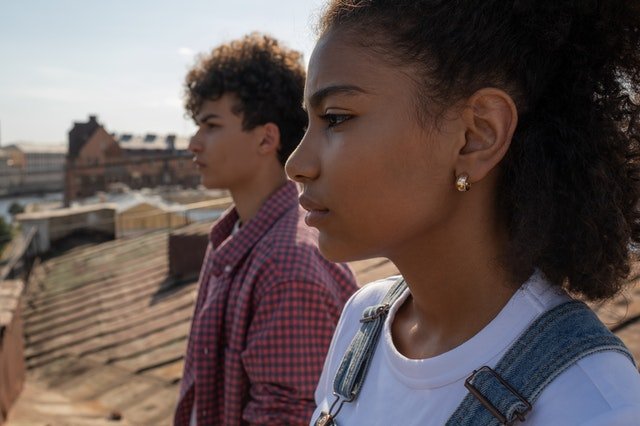 Teenagers on rooftop | Source: Pexels
SHOULD PARENTS SPLIT THEIR CHILDREN'S INHERITANCE EQUALLY?
When parents pass away, the last thing they want is for their children to be fighting among each other over their inheritance. And yet, two-thirds of Americans over 55 believe in dividing up their estate unequally amongst their children, which often leads to them fighting.
On Quora, a user asked a similar question and received a few surprising answers. One respondent believed that "it depends on your circumstance." She said that seeing their son's recent divorce convinced her to keep her children's inheritance separate from their spouses. While a user named Marl Langer had a different view, he said:
"It's up to the person who owns the money."
He added that his aunt received more from his deceased grandfather's estate than the rest of his family because she cared for him for two years and kept him out of a nursing home. He also said that his family was "not only OK with it, but we were grateful to her for taking care of him and keeping him out of an old-age home."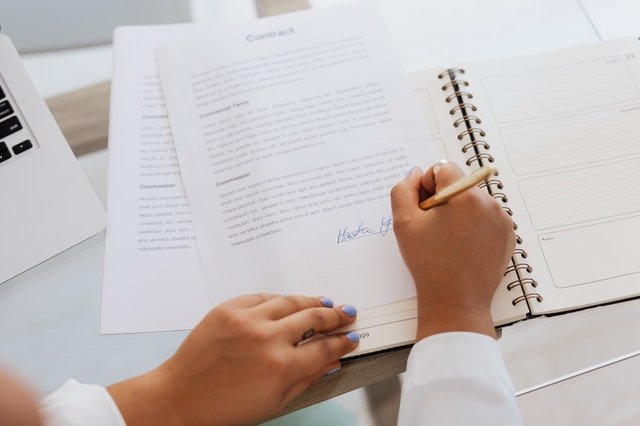 Woman signing a contract | Source: Pexels
AN INHERITANCE CAN BE FAIR BUT UNEQUAL
There are some cases where parents will have to favor fairness above all else. For instance, in the case of the Quora user's aunt, she did more for his grandfather than any of her siblings, and therefore she got a bigger slice of the inheritance. And because it was fair, the rest of the family wasn't jealous.
Another example of parents favoring fairness over equality would be when one of their children is doing considerably better than the others and therefore needs less financial help. Or when they feel like one child isn't as responsible as the others and would likely mismanage their inheritance.
Parents may also have children who are disabled or have a severe illness and need more money than their siblings to help them cover their hospital bills and any additional care.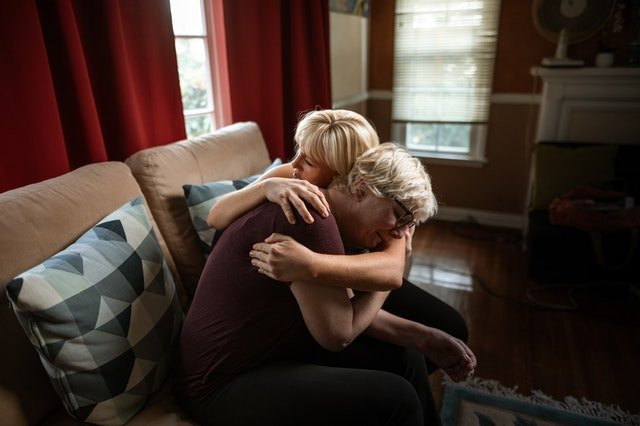 Woman consoling crying elderly woman | Source: Pexels
WHAT HAPPENS TO THE CHILDREN LEFT BEHIND?
About a year ago, a Reddit user named suddenlywealthyboy received an unexpected windfall of cash when his grandfather died. He had lost his father a few years prior, and he was the only child. Because of a clause in his grandfather's will, the Redditor received his father's share of the inheritance.
As it turns out, his grandfather had cut several of his children out of his will, and the user ended up receiving a large chunk of the fortune. After receiving it, the children his grandfather left out of the will started reaching out to him and demanded he share it with them.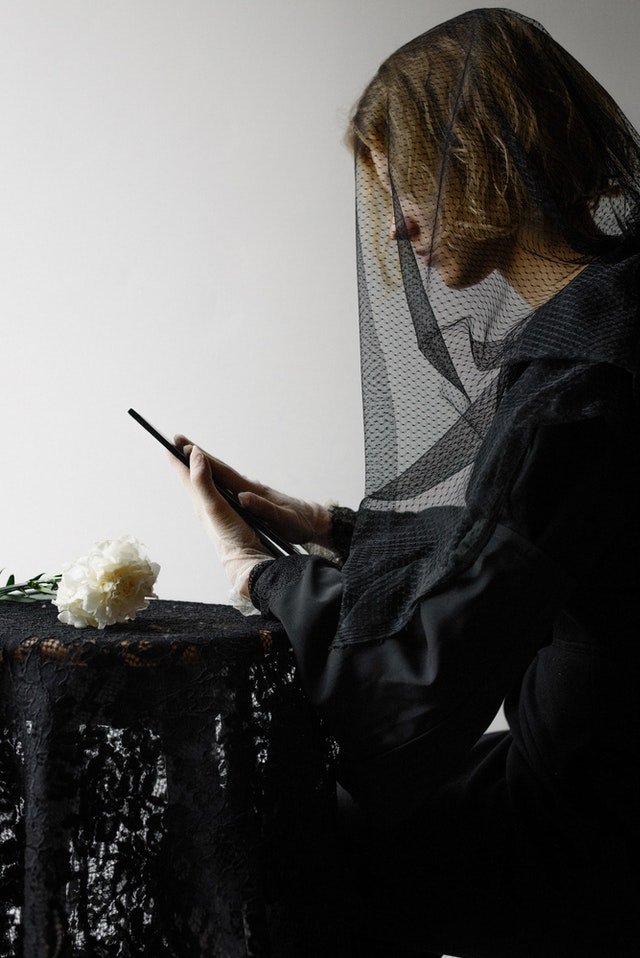 A woman covered in a veil | Source: Unsplash
The Redditor was 22 at the time, and because he was the only one to have lost his father, he was the only grandchild to receive any money, and his cousins were jealous and also demanded he shares it with them. The Redditor then concluded:
"Up until then, I had been planning to share some. I hadn't figured out many details, but I had a few ideas and plans. The amount of entitlement coming from these people was astounding, and I basically told them to not count on ever seeing a penny of the money I got."
When children receive an inheritance, the last thing they want to do is go against their parents' final wish, but in the case of the first story, sometimes the right thing to do outweighs their duty to their late parents. We'd love to hear from you. Do you think inheritances should always be divided evenly? Please leave a comment and let us know.
Please fill in your e-mail so we can share with you our top stories!