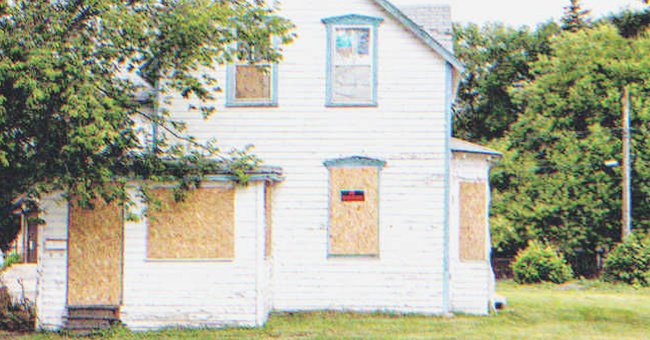 Shutterstock
Homeless Woman Hears Crying in Abandoned House, She Breaks Down Door to See Who's There — Story of the Day

A homeless woman who sought shelter in a dilapidated building heard a baby crying one day. Her discovery set off a chain of events that changed her life forever.
Martha had been wandering the streets for five years. Contrary to popular opinion, she was not nuts, just duped. She had been thrown to the street by her stepmother, who had scammed her of the trust fund her father left behind.
With no other relatives, Martha had to survive on the street. Sometimes she did odd jobs to get meals to eat, but eventually, in her depression, she gave that up, content to beg or scavenge for scraps from street to street.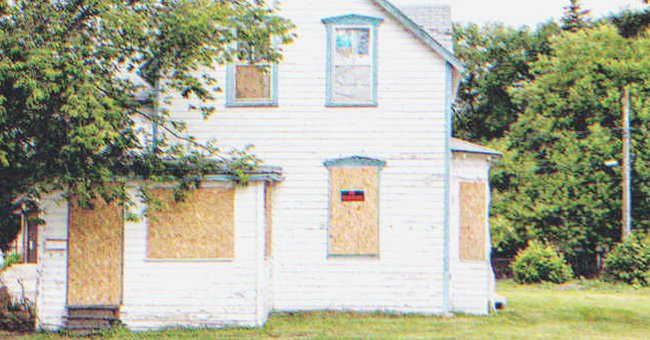 Martha found shelter in an abandoned and dilapidated house to sleep at night | Source: Shutterstock
She moved to a new street each week to beg for alms or find shelter to hole up in. It was not an easy life, especially for a woman like her; unkempt as she was, Martha was still a very lovely woman.
After almost getting raped by a drunk once, she had taken to wearing layers of clothing to cover her shape. "Better safe than sorry," she always told herself.
One day, she migrated to a new street. It was a jackpot as far as she was concerned because it seemed to only contain rich people. Their bins were teeming with leftovers, and Martha also discovered an old, run-down building she could take refuge in.
She did a thorough inspection of the building and decided it would stand. Many homeless persons had died in their sleep after a building collapsed on them, and Martha had no intention to be part of that statistic.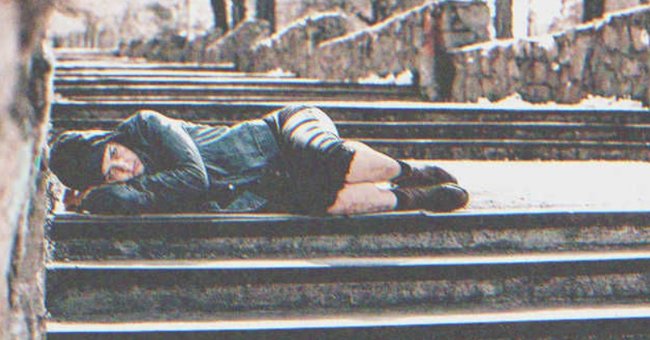 Martha moved to a new street each week to beg for alms or find shelter to sleep in | Source: Shutterstock
The building showed no signs of recent human activity, but Martha would have opted for somewhere else had she not caught sight of a hammer in the trash. It made her feel safe, and she thought of it as an omen — she would be safe.
The first night she spent there was peaceful. She woke up feeling happy, almost like she had her own house again. She went scavenging for food and managed to make great finds, like a half-eaten chicken and whole pizzas with only some pieces missing.
She returned to her perch later that night with a satisfied appetite and a desire to see what the new day would bring. She was asleep as soon as she lay down.
Later that night, Martha woke with a start, her hand reaching for her hammer. She could hear crying coming from somewhere in the house.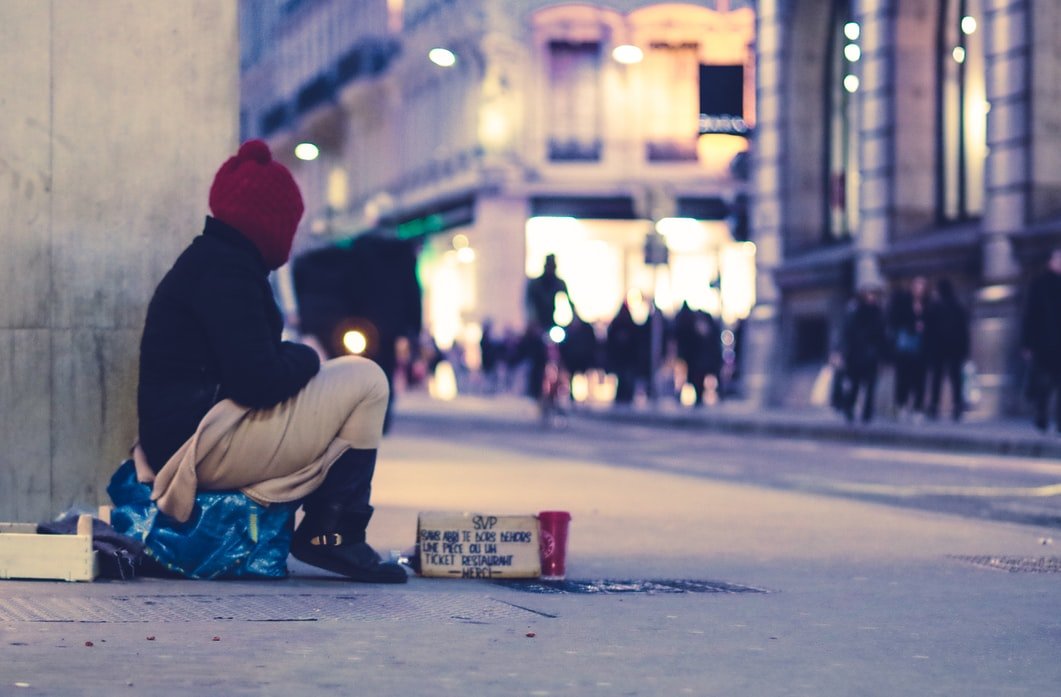 Martha woke up feeling happy, almost like she had her own house again | Source: Pexels
She listened for a minute and didn't hear any other sounds, but the crying continued. It sounded like a child, but Martha thought it unlikely for there to be a baby in an abandoned house.
She got up slowly and quietly made her way to the back of the house where the crying was coming from. There she found a trapdoor leading to a basement, but it had been locked.
Having inspected the house before settling in, Martha had noticed the trap door, but it had been wide open. Someone had been there while she was gone foraging.
Worried about what a child would be doing inside the basement of a dilapidated building, Martha used her hammer to break down the new padlock used to secure the trap door.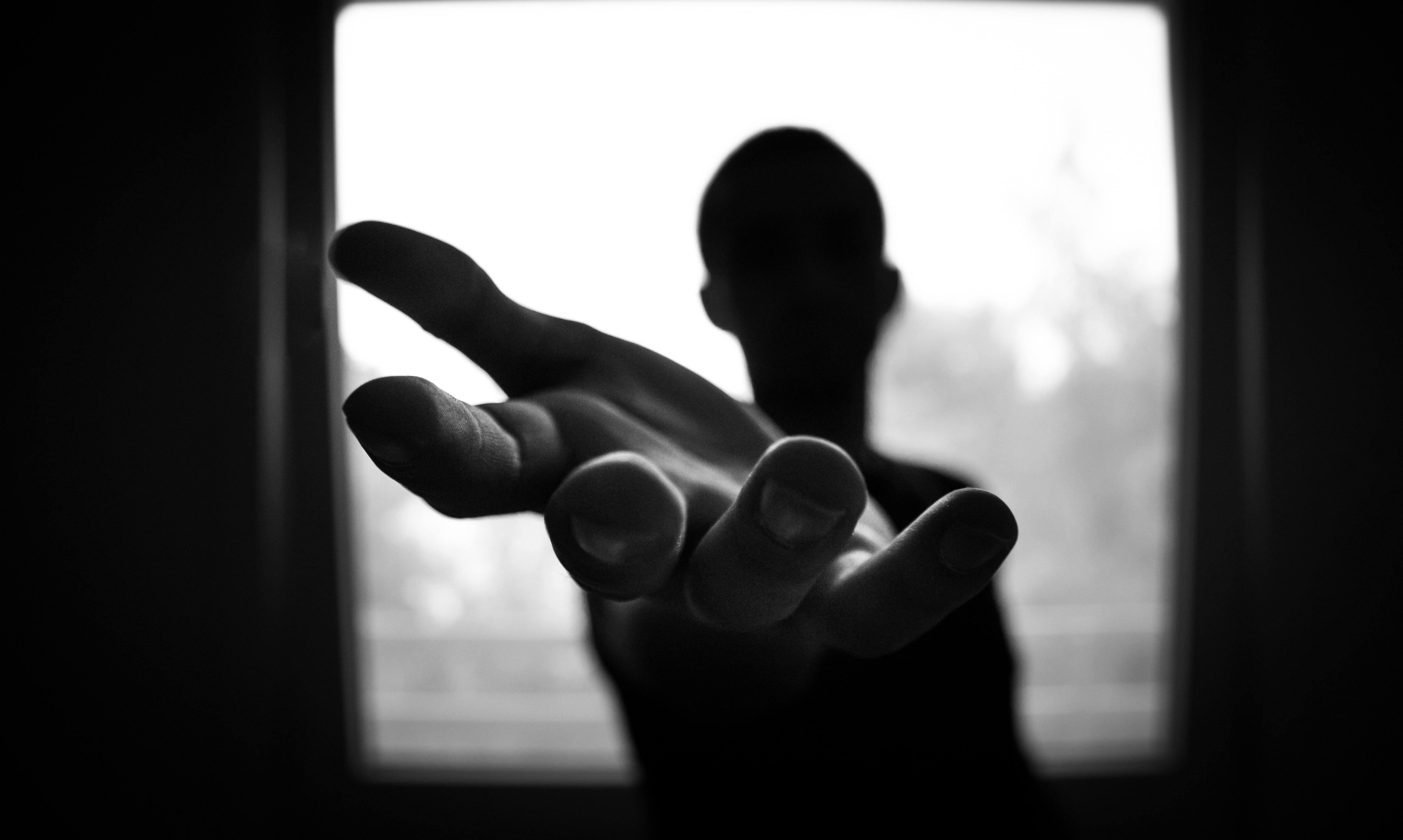 Martha opened the trap door and found a baby in the basement all alone | Source: Pexels
She opened it and found a baby in the basement all alone. Her heart went out to the beautiful child, but she had no idea what to do. In the end, she decided getting away from the house would do a lot of good.
Martha slept fitfully that night because of the baby, and the following morning, she was out of the house with the child, one she discovered was male after he happily peed all over her and needed his diaper disposed of.
She walked with the child in her arms, hoping to leave the street to find another place to stay while she decided what to do with the child. When she reached a more populous part of the town, she started attracting attention. A homeless woman with a child she could not possibly care for.
Martha walked on until she was stopped by a police officer who had noticed her the day before without a child.
"Your face looks familiar woman, identify yourself," he said.
"We've never met officer, but we did make eye contact yesterday while I danced happily after finding a half-eaten chicken."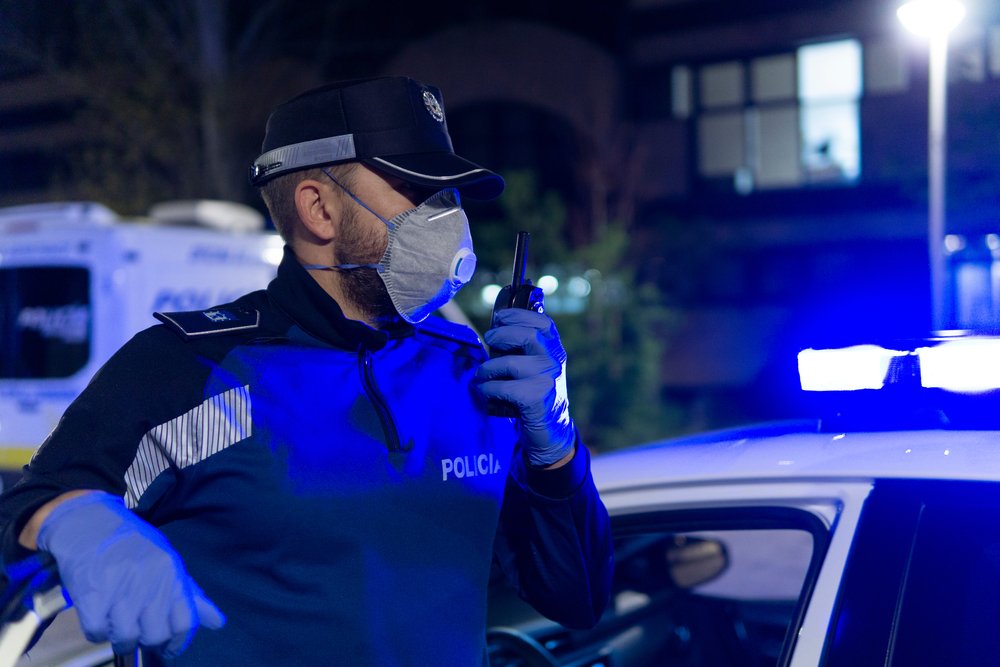 Martha was stopped by a police officer who had noticed her the day before without a child | Source: Shutterstock
"Indeed," the officer, whose name tag identified him as Scott, said. "But if I recall correctly, you had no baby with you. Whose child is this?"
"I — uh," Martha stuttered around, looking for a reply that would not land her in jail. There was none, and jail was where she ended up.
"I didn't kidnap the child, believe me, I found him in an abandoned house," she pleaded from behind bars.
"Well, we'll see about that," he replied.
After he left her, he put out word that a baby had been found and urged the parents to come forward. Nobody came the first day, so Martha spent the night in jail.
The following day, a rich-looking man stormed into the station. He wanted to see the child, and when he did, he fell apart, shedding tears of happiness while hugging the child to his chest.
"How did you find him?" he asked the officer, who told him everything.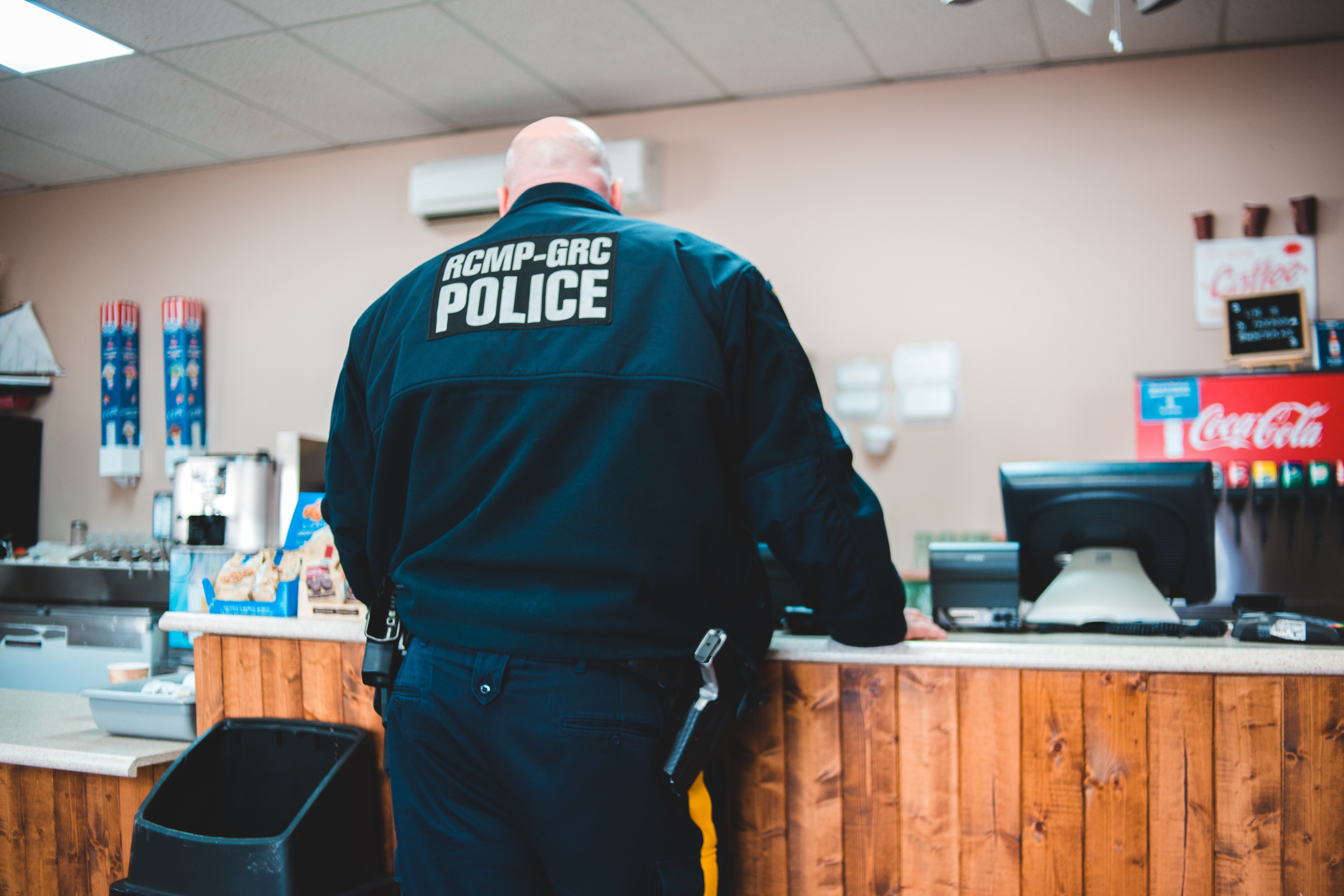 Zeke praised the police officer for his intuitiveness | Source: Pexels
The rich man, Zeke, praised the cop for his intuitiveness and confessed that his wife was to blame. She did not want a child because she was a model, and when she got pregnant, he had to get a court order restricting her from having an abortion.
It made her so mad that when she eventually gave birth, she despised the child. Still, he never thought she would stoop as low as leaving him to die in an abandoned home.
Zeke asked for the arrest of his wife and requested the release of the woman who had been instrumental in reuniting him with his child. They left the station together and, aware that she had not had anything to eat, Zeke invited her to a cafe for coffee and breakfast.
"Thank you for finding my child,'' he told her.
"No child should ever get thrown to the streets like that," she replied.
"I sense a story there," Zeke said. "Please tell me."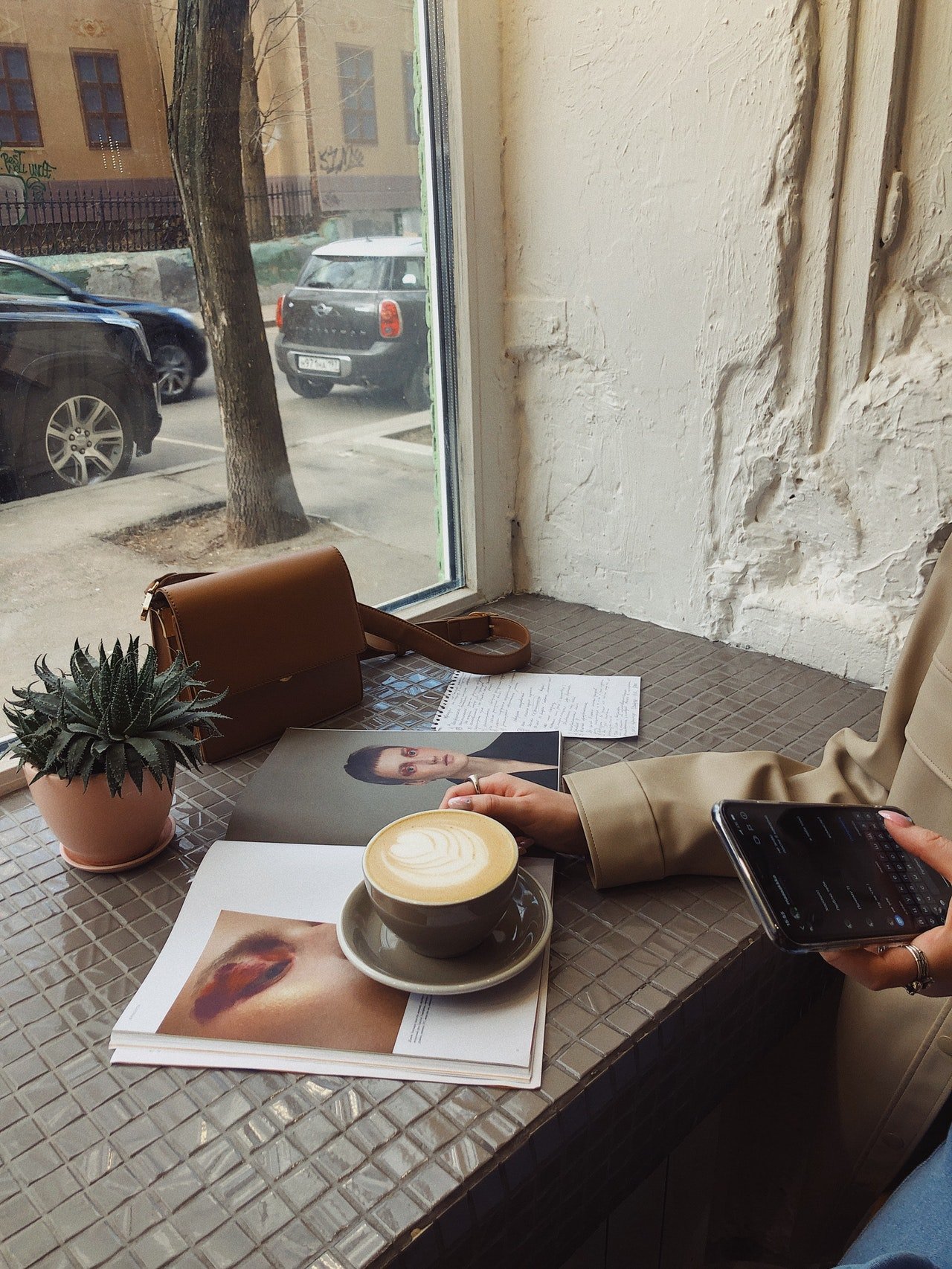 Zeke invited Martha to a cafe for coffee and breakfast | Source: Pexels
And so, Martha narrated her life's ordeal to Zeke, who patiently listened.
"I'm sorry you had such a difficult go of things," he told her. "Please let me do something for you."
Martha was dumbfounded, but she graciously accepted. Zeke went on to rent an apartment for her and even stocked it with food and furniture.
Martha was shocked by it all, but she was pleased as well. She was finally off the streets. Moreover, Zeke hired her as a nanny for his child and, when he noticed that she had a head for numbers, hired her in his company.
That was how Martha's life changed for good. She remained close friends with Zeke for the rest of her life.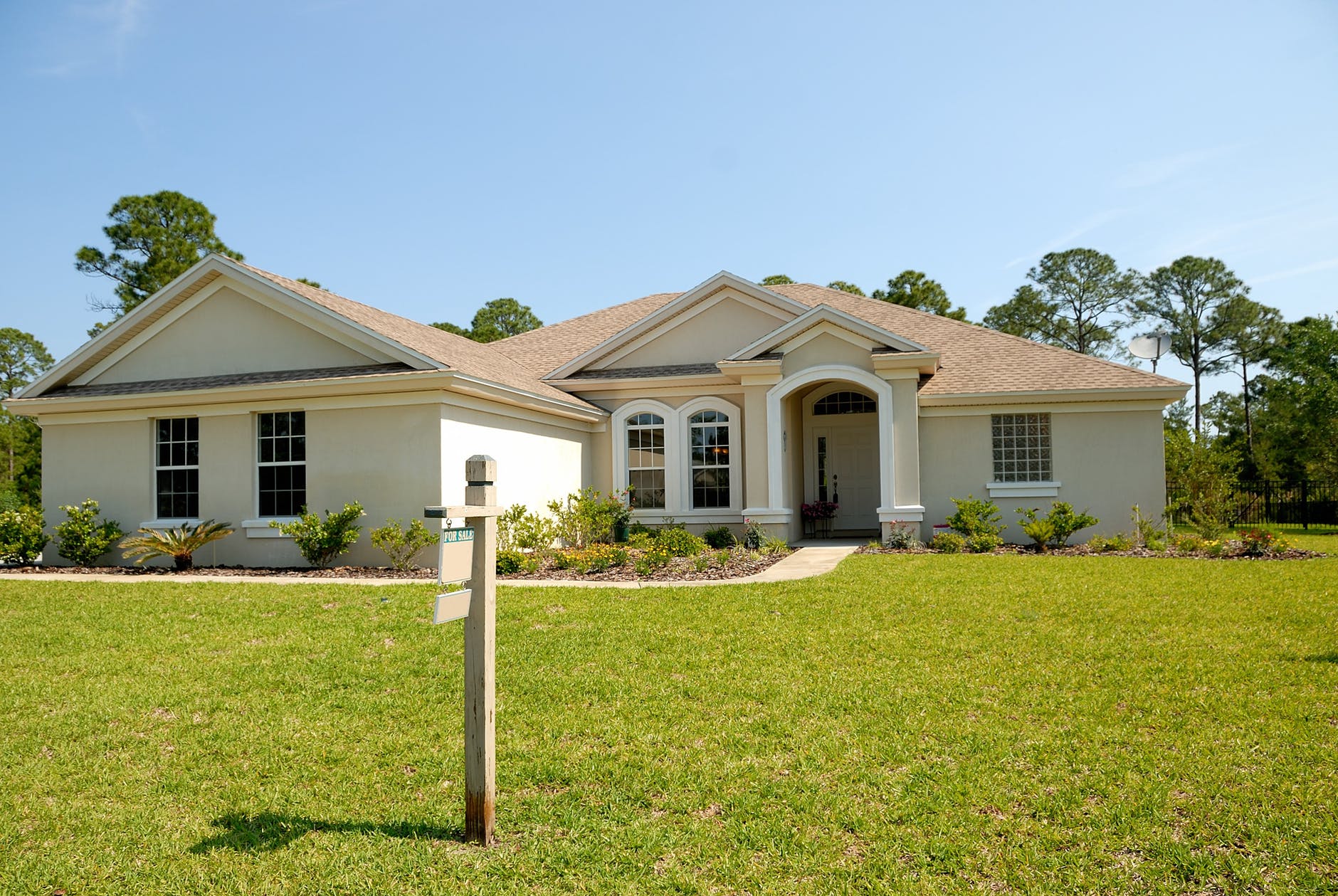 Zeke went on to rent an apartment for Martha and even stocked it with food and furniture | Source: Pexels
What did we learn from this story?
Kindness never goes unpaid. Martha could have left the baby in the basement in an effort to mind her business, but she was kind enough to do the exact opposite. It saved the child's life and invariably set events in motion that helped her rise above her station.
Always speak the truth. Things might not have ended well for Martha had she not spoken the truth about where she got the baby. Zeke would have been less inclined to help her if he'd learned she had tried to pass the child off as her own.
Share this story with your friends. It might brighten their day and inspire them.
If you enjoyed this story, you might like this one about a homeless man who shared his last meal with a boy he had never met before, and the next day, he woke up rich.
This account is inspired by our reader's story but written by a professional writer. All names have been changed to protect identities and ensure privacy. Share your story with us; maybe it will change someone's life. If you would like to share your story, please send it to info@amomama.com.
Please fill in your e-mail so we can share with you our top stories!