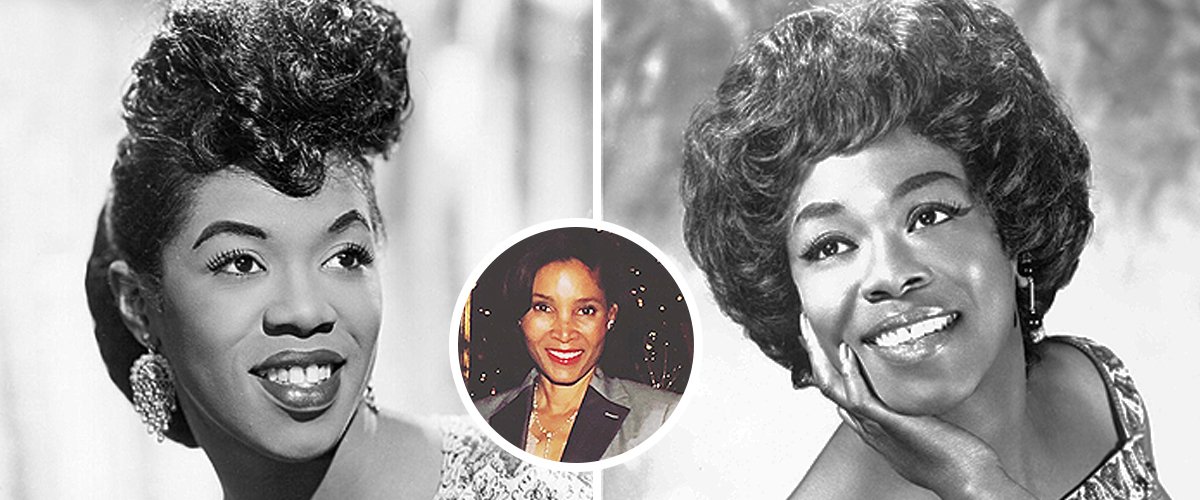 Getty Images | instagram.com/russcourtnall
Jazz Icon Sarah Vaughan's Only Daughter Is the Wife of a Famous Sportsman, Mom & Actress - Meet Their Family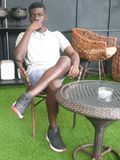 Sarah Vaughan lived a fulfilled life as a well-known singer before her death in 1990. Years after, her legacy lives on and is being preserved by her kids and grandchildren. Let's meet Vaughan's only child and her family.
Sarah Lois Vaughan was a woman with one of the most influential voices. Popularly known as "The Divine One" and "Sassy," she grew through the ranks as a fantastic jazz singer, with four Grammy Awards as a confirmation of her talent.
Born on March 27, 1924, Vaughan seemed to have developed her musical talent at a very young age. She was born to her musician parents who encouraged her skills. The singer began learning to play the organ and piano at a very young age.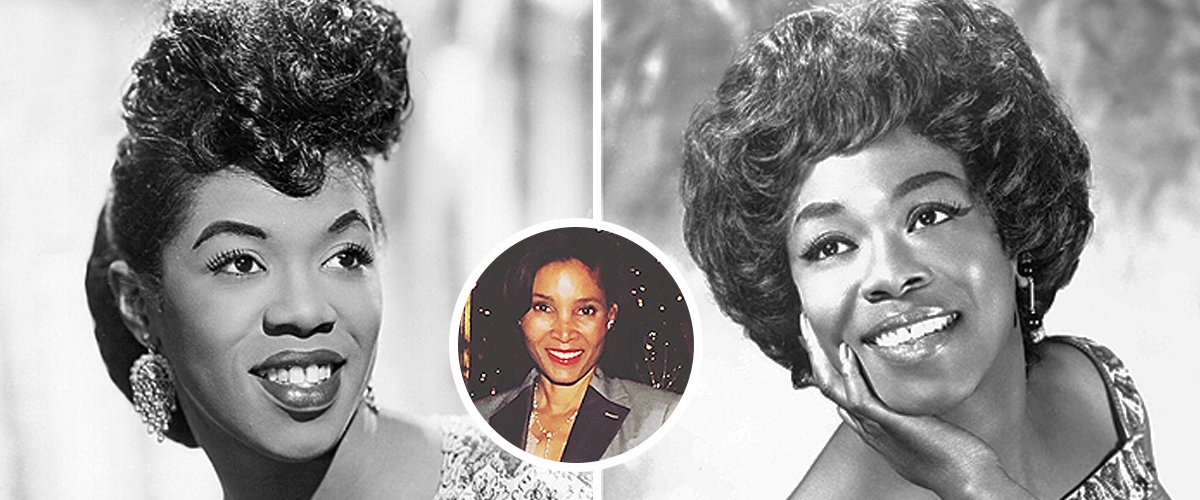 Portrait of late jazz singer Sarah Vaughan. | Photo: Getty Images Instagram/Russcourtnall
VAUGHAN'S CAREER
At a young age, Vaughan showcased her husky voice as a soloist for the Mount Zion Baptist Church Choir. Even though Vaughan sang extensively in church, she wished to share her voice with a larger audience.
The Grammy award-winning singer entered a talent contest that took place at Harlem's Apollo Theatre. The theatre was known to be a place where many musical legends made a name, and Vaughan knew it was the right opportunity.
To the amazement of everyone, the songstress won the competition with a powerful rendition of "Body and Soul." Vaughan's win saw the start of a career that would span for several decades.
Shortly after her win, the legend started singing with Earl Hines' orchestra. She sang for a year before leaving to join fellow vocalist Billy Eckstine's new band. Vaughan also worked with John Kirby shortly before she began singing as a solo artist.
Vaughan's supporters grew over the years, and she was ranked as one of the best female jazz singers in the world. With her wide range and controlled vibrato, the singer left her fans starstruck.
Times jazz critic Leonard Feather once gave a detailed description of the icon and her talent during an interview. Feather made it known that Vaughan kept becoming more significant as the years went by and she was nothing short of astonishing.
According to the jazz critic, Vaughan was the idol and envy of every singer. She was capable of astonishing jazz performances, and at the same time, she was also qualified to be an opera singer. Overall, Vaughan had a flexible voice, and she was a great singer.
INSIDE VAUGHAN'S LIFE AS A MOTHER
Vaughan was not only good at showcasing her incredible vocal range, but she was also a great mother. Married and divorced four times, the singer never had any biological children, but she was a proud mom to her adopted daughter, Paris.
Decades have passed since her death, and the singer's child and grandchildren are keen on keeping her legacy alive.
Paris, whose real name was Debby, was a source of delight to her legendary mother, who always celebrated her successes and milestones.
Whether it was academic excellence, beauty contest crowns, a cheerleading role, or a love for the movie industry, Vaughan always made sure to show Paris how proud of her she was. Above all, the mother and child enjoyed each other's company.
Although Paris is not involved in the music industry like her mother, she also has an accomplished life. She is a design lover and the CEO of "Paris Interiors," an establishment specializing in interior decorations and home remodelings.
PARIS'S BLISSFUL MARRIAGE TO RUSS COURTNALL
In addition to her professional achievements, Paris is also married to famous sportsman Russ Courtnall. The latter began his NHL career in 1983 with the Toronto Maple Leafs, and in 1999, he retired from the Los Angeles Kings.
They tied the knot on August 17, 1995, and in June, the lovebirds celebrated their 29th marriage anniversary, and Russ took to Instagram to mark the occasion.
He posted a throwback picture of himself and Paris on their wedding day. Paris was clad in a white wedding dress and a long white veil. She was held firmly by her man, who looked dapper in a black suit, white shirt, and black bow tie. Russ captioned it:
"Happy anniversary, my love @pariscourtnall 29 years, 3 great kids and a great life. Here's to many more! Love you."
Russ also loves celebrating his beautiful wife on special occasions. On Paris' birthday in April, the former ice hockey player penned a lovely tribute for his wife on Instagram. Alongside a picture of Paris, Russ wrote:
"Happy birthday to my beautiful bride and best friend! Here's to much more @pariscourtnall Champagne and Chocolate cake will be on the menu tonight for this one."
WHO ARE PARIS' KIDS?
Russ and Paris' union has yielded three lovely kids— Ally Courtnall, Lawton Courtnall, and Brooklyn Courtnall. Like his father, Lawton is deeply involved in the world of sports. He plays ice hockey as well and is doing incredibly well at it.
Lawton also loves sharing pictures of himself on social media. A lovely snapshot posted on his Instagram page saw the ice hockey rookie donning a black t-shirt and a cap with the inscription "USA" boldly written on it.
Ally and Brooklyn are also doing well in their respective fields. In May, that latter graduated from high school, and the former celebrated her sister with an Instagram post, noting that she was proud of her.
Above all, the sibling trio loves spending time together. Ally once updated her fans with a picture of her, Lawton, and Brooklyn, all enjoying one another's company. The trio wore matching outfits and looked happy posing on the grass.
KEEPING VAUGHAN'S LEGACY ALIVE
Vaughan passed away on April 3, 1990, after a long battle with cancer. Decades have passed since her death, but the singer's child and grandchildren are keen on keeping her legacy alive and honoring her memories.
In 2016, Vaughan was honored with her own US postal stamp. Lawton, his mother, and sisters flew to Newark, New Jersey, to attend the ceremony. Upon arrival at the location, Lawton revealed that he was astonished at the number of persons that showed up.
Vaughan's honorary accolades include a star on the Hollywood Walk Of Fame and inductions into the Grammy Hall of Fame, the Jazz Hall of Fame, and the New Jersey Hall of Fame.
Please fill in your e-mail so we can share with you our top stories!