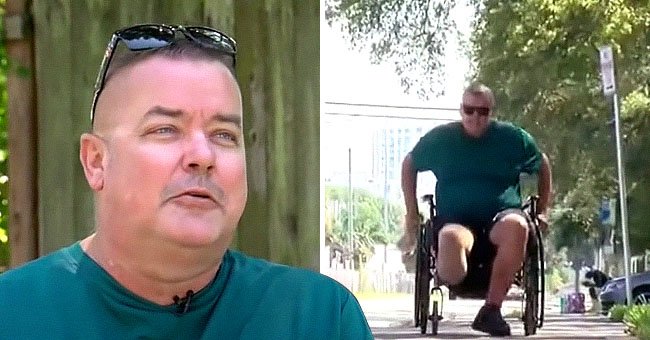 youtube.com/wfla
Man's Insurance Company-Issued Wheelchair Is Falling Apart – Medical Supply Company Does Not React

A man who relies on his trusty wheelchair to get around has faced a few challenges with the insurance company. Now he is still waiting to receive a new one.
A citizen of St. Petersburg, Florida, Karl Zeps faced personal turmoil a few months ago when he lost his leg. He managed to obtain a much-needed wheelchair from his insurance company. However, he is due for a new one.
His wheelchair is falling apart, and the man said it was "down to the rubber." According to Zeps, his insurance warranty promised him a new chair. Sadly, this has yet to materialize.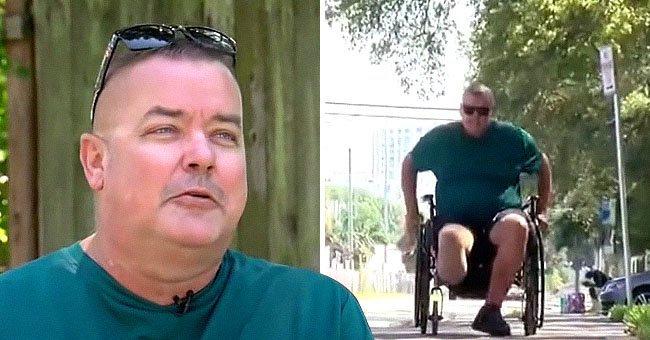 Man's wheelchair is falling apart but he has a difficult time reaching the company that said they would send him a new one | Photo: Youtube/wfla
STRUGGLES TO GET BY
In the meantime, he has to struggle to get by and perform his daily activities. His wheelchair is very unstable and unreliable. He carries around a screwdriver to ensure he can keep it going when he is on the move.
This enables him to make repairs on the go. Zeps claims he has reached the company, Matrix Medical. They purportedly told him they would send him a new chair, but he is still waiting for its arrival.
HE GOT HELP
Zeps can also no longer make contact with the company to inquire any further. When he didn't know who to contact, he reached out to Better Call Behnken for some help. The man said: "I didn't know where to go. I couldn't get any help."
Fortunately, 8 On Your Side investigator Shannon Behnken found out that Adapt Health owned Matrix Medical. She reached out to their Orlando division. A few hours later, Zeps found out that a medical representative had called him.
A NEW WHEELCHAIR IS COMING
They confirmed that a new chair was finally on its way to him. He will no longer have to travel around with a screwdriver or worry about going downhill on an unstable chair. Zeps is not the only person struggling because of a wheelchair.
In July, a Georgia man was turned away at the Weiss Lake Lodge purportedly because he used a wheelchair. An employee allegedly stated that they "don't like wheelchairs" at the motel. Scott East recorded the encounter, and his clip went viral.
A MISCOMMUNICATION
The motel's manager, James McDonald, put forward that it was a "miscommunication." He added: "People stay here all the time that are handicapped. We have dogs here [too]." He denied any claims of discrimination.
McDonald also stated that the establishment had two handicap-accessible rooms. However, according to him, these rooms were dirty when the family tried to check-in.
Please fill in your e-mail so we can share with you our top stories!