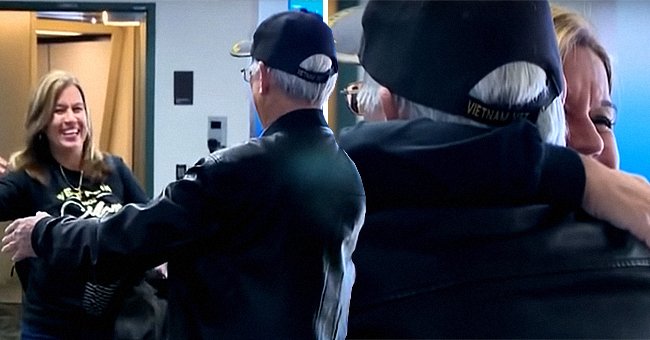 youtube.com/CBS Sacramento
War Veteran Who Vowed Never to Have Children Received a Life-Changing Call 50 Years Later in 2017

In 2017, a Vietnam war veteran got the surprise of a lifetime when he met a daughter he didn't know existed. The pair were reunited after 50 years apart, and the footage is heartwarming.
Gary Barnes, a Californian resident, never had any desire to have kids, and he never did—or so he thought. One phone call changed the entire trajectory of his life. He was 78 years old when he hugged his 50-year-old daughter for the very first time.
The pair said they had an immediate connection. Despite the years apart, the emotion present during their first meeting was tangible.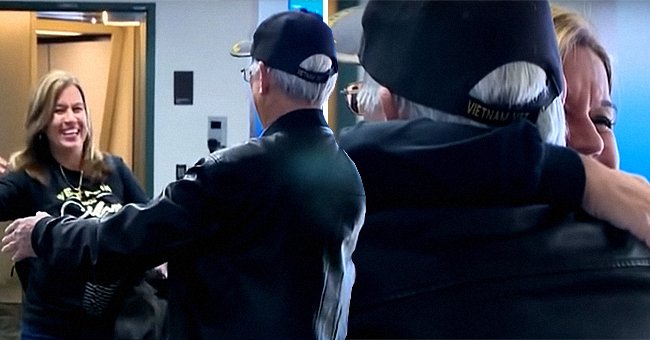 A woman and her father reunite in the airport after not knowing about each other for 50 years | Photo: Youtube/CBS Sacramento
TRACKING DOWN HER FATHER
Barnes had enjoyed the company of Filipina women during rest periods while he was in service in Southeast Asia.
While there, he met a beautiful woman but sadly had to say goodbye when he returned to serve his country. He never heard from her again and also never knew she had been carrying a secret. Thankfully, a woman wanted to know who her father was.
Olivia Robles said she had been wondering about her dad since she was ten years old. After taking an Ancestry.com test to determine her ethnicity, she managed to track down a man whom she thought could be her biological father.
THE MOMENT THEY MET
She dialed the stranger and asked him if he was willing to take a DNA test. Barnes said yes, and once the results revealed they were related, they eagerly met up in person. Both of them were nervous and excited for the big moment.
The extraordinary encounter saw both of them overcome with emotion. Barnes not only gained a daughter but three grandsons and a great-grandson as well!
FAMILY IS IMPORTANT
The war veteran is overjoyed by the "divine providence" and gift of family. He said: "More important than anything in life, there is family." Robles has started a new job near Los Angeles and lives a few hours away from her dad.
Their story also touched netizens. One user wrote: "I am 70. I am a Vietnam-era veteran myself. This story made me cry. Bless both of you." Someone else agreed that "these stories always bring me to tears."
THE ONLINE REACTION
Another user wished them many happy years together. People also pointed out that both of them looked great for their ages. A user said: "That woman is beautiful! And he looks great for 78! Good for them! And thanks for your service, sir!!!"
The online reaction was overwhelmingly positive, and netizens were thankful for the inspiring story. A user wrote: Thank you for your service, sir, brought tears to my eyes, and I am a veteran also. Your daughter is beautiful. Best of luck."
Please fill in your e-mail so we can share with you our top stories!