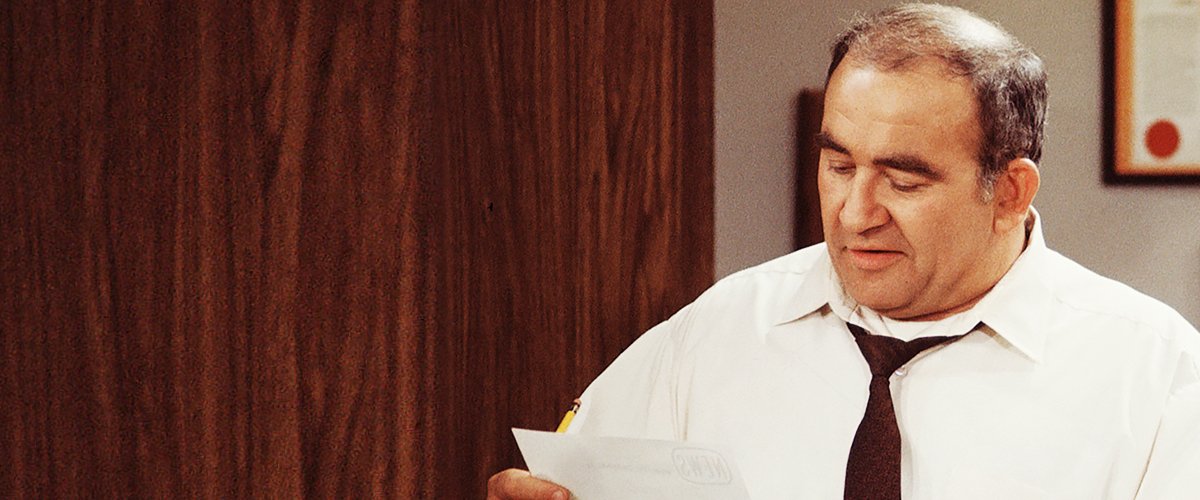 Getty Images
'Mary Tyler Moore Show' Star Ed Asner Was Beloved Patriarch of Big Family Including Twins Who Inhereted His Talents & Looks

Movie legend Ed Asner was known for his husky voice and his famous role as Lou Grant, a gruff news producer on "The Mary Tyler Moore Show," a show that ran from 1970 to 1977. But off the screen, he was also a great dad.
Kids who grew up in the '70s would easily recognize the unique voice that made them laugh so hard while watching "The Mary Tyler Moore Show," in which Ed Asner played the character of Lou Grant.
Asner recently passed on at age 91, but his life and career is a story fans would not only love to read but would hope to have. The late movie maestro lived life to the fullest in every sense of the word.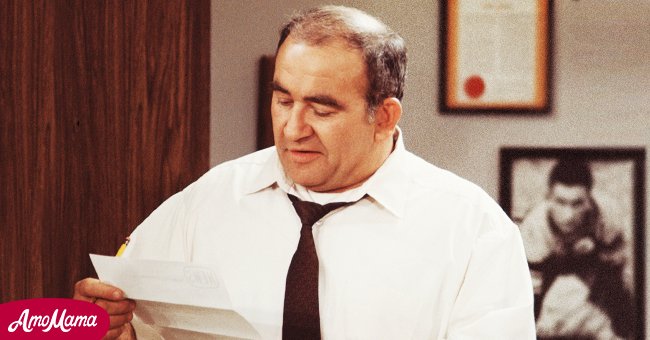 "The Mary Tyler Moore Show" star, Ed Asner | Photo: Getty Images
The actor had a career that spanned several decades, but the best part of his life was kept away from the camera — a life surrounded by his large family, including his look-alike twins.
WHO WAS ASNER?
Asner was born on November 15, 1929, in Kansas City, Missouri, to a Jewish family. His parents were immigrants, and he was one of their five children raised in a strict religious setting.
Asner did not have a smooth entry into Hollywood; first, he had to branch into other forms of arts before embracing his true calling. His first job was as a performer at a high-school radio station, and afterward, he tried acting.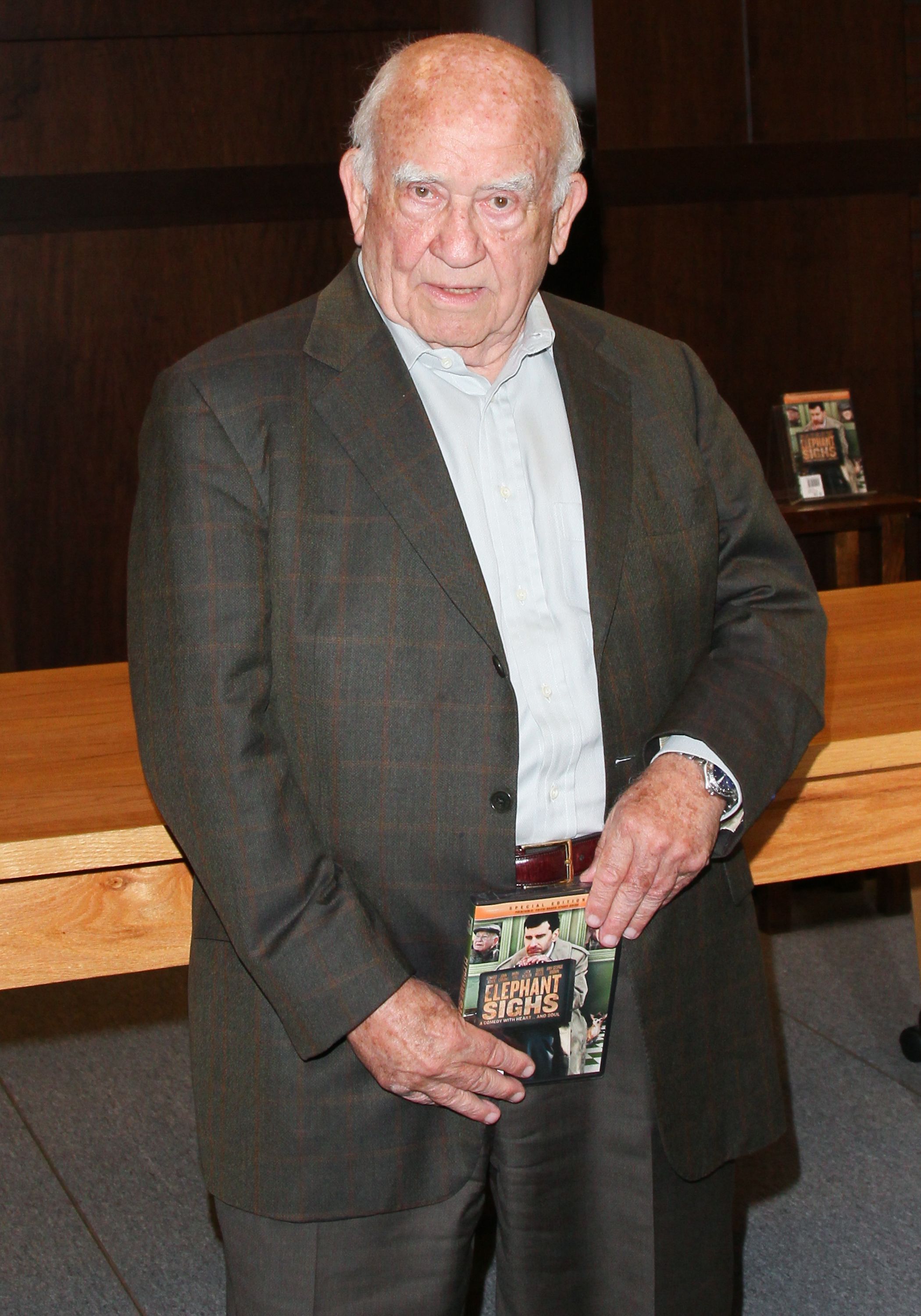 Ed Asner at the DVD signing for "Elephant Sighs" at Barnes & Noble bookstore on June 12, 2012, in Los Angeles, California | Photo: Paul Archuleta/Getty Images
Asner attended the University of Chicago from 1947 to 1949, and while there, he took part in a series of stage productions where he honed his acting skills.
After serving in the US army for some time, Asner returned to the University of Chicago, but this time, he helped form the Playwrights Theatre Club alongside other rising actors such as Bernard Sahlins, David Shepherd, and Paul Sills.
The Playwrights Theatre Club later started performing improvisatory theatre and changed its name to the Compass Players. These new changes did not sit well with Asner, and in 1953, he left Chicago for New York in search of greener pastures.
THE BEGINNING OF STARDOM
While in New York, Asner began to find work as an actor and looked for off-broadway roles. One of the more notable roles was Peachum, the leader of a group of beggars in Bertolt Brecht's "The Threepenny Opera," which ran from 1955 to 1961.
Asner decided to leave New York for Los Angeles, but this time for televised acting. His prior experience had made him bold and confident in his skills, and he was able to play the roles he was given effortlessly.
All through the 1960s, Asner took part in various television series and appeared in shows such as "Naked City," "The Untouchables," "The Alfred Hitchcock Hour," and the political drama "Slattery's People."
THE BIG BREAK
He got his big break in 1970 when he got the role of Lou Grant, the beloved but stubborn boss of a local television station in the hit series "The Mary Tyler Moore Show. "
The sitcom had a cast full of talented and accomplished actors. Stars like Betty White, Gavin MacLeod, Ted Knight, Cloris Leachman, Valerie Harper, and Mary Tyler Moore all made the show a classic.
Asner's voice made him a perfect fit for the role, and by the time the show ended, his character had proven so popular that Asner got the eponymous spin-off series which earned him several awards. He also won three Emmy Awards for his performances in "The Mary Tyler Show" over seven seasons.
As his fame as an actor grew, Asner also became more active in politics. In 1981, he was elected president of the Screen Actors Guild (SAG), where he viciously opposed several government policies which many believe affected his career.
The turn of the century also smiled on Asner, and although he had aged considerably, he was still getting lots of offers and roles and made appearances in movies like "Dead to Me" and "Studio 60 on the Sunset Strip."
FAMILY LIFE
Asner was a skillful father as much as he was an actor. The Jewish comedian had four children, twins Matthew and Liza (born in 1959), daughter Kate (1963), and youngest son Charles (1987). He was also a sweet grandfather of ten. He had his home filled with his loved ones and constantly felt the warmth of their love.
The actor once agreed that he was not always present for his kids in his early years as a father as he was often committed to work, but he tried to atone for it in his later years.
Asner's twins look just like him and also followed in his footsteps, which was a source of delight for the late 91-year-old. Yet unbeknownst to many, the actor has had to deal with cases of autism in his family and be a source of support to his kids.
His youngest son Charles is on the autism spectrum alongside three of his grandchildren. The actor opened the "Ed Asner Family Center," which educates families with mental health challenges and supports neurodivergent people and their loved ones.
The actor was proud of his kids and often took to his social media to express his love. Last year during the birthday of his twins, Asner shared a sweet post on Twitter, paying tribute to them.
His eldest son Mathew is also a family man who loves to share pictures on his Facebook. Mattew was a part-time actor and a film producer, but he spends the bulk of his time being the CEO of "The Ed Asner Family Center."
His daughter Liza, Matthew's twin sister, followed in their father's footsteps in finding a career in the entertainment industry. She has worked as a producer for the show "God Help Us" and has publicly been seen with her dad several times.
Kate, Asner's third child, is a prolific actress who has featured in several movies like "Open Season" and "What Women Want." She also picked up some television roles which had good reviews.
THE DEATH OF AN ICON
Asner passed away at the age of 91 and was said to have passed on peacefully. A post from his children announcing his death read, "We are sorry to say that our beloved patriarch passed away this morning peacefully. Words cannot express the sadness we feel. With a kiss on your head- Goodnight dad. We love you."
Asner undoubtedly left behind a world that would remember him fondly as his kids are doing their best to keep his legacy alive by continuing his various charity works to give back to society.
Please fill in your e-mail so we can share with you our top stories!