'The Mary Tyler Moore Show' Actor Ed Asner Opens up about His Friendship with Cloris Leachman
This week, Hollywood lost one of its great stars in the form of actress Cloris Leachman. Her former co-star Ed Asner opened up about their on and off-screen relationship to pay tribute to her life.
Cloris Leachman sadly passed away at the age of 94 on Wednesday. She was a multitalented actress who played the part of Moore's landlady, Phyllis Lindstrom, on "The Mary Tyler Moore Show."
One of her co-stars on the 1970s show was Ed Asner, 91, who played Moore's boss, Lou Grant. In a recent interview with "Entertainment Tonight (ET)," the star paid tribute to Leachman.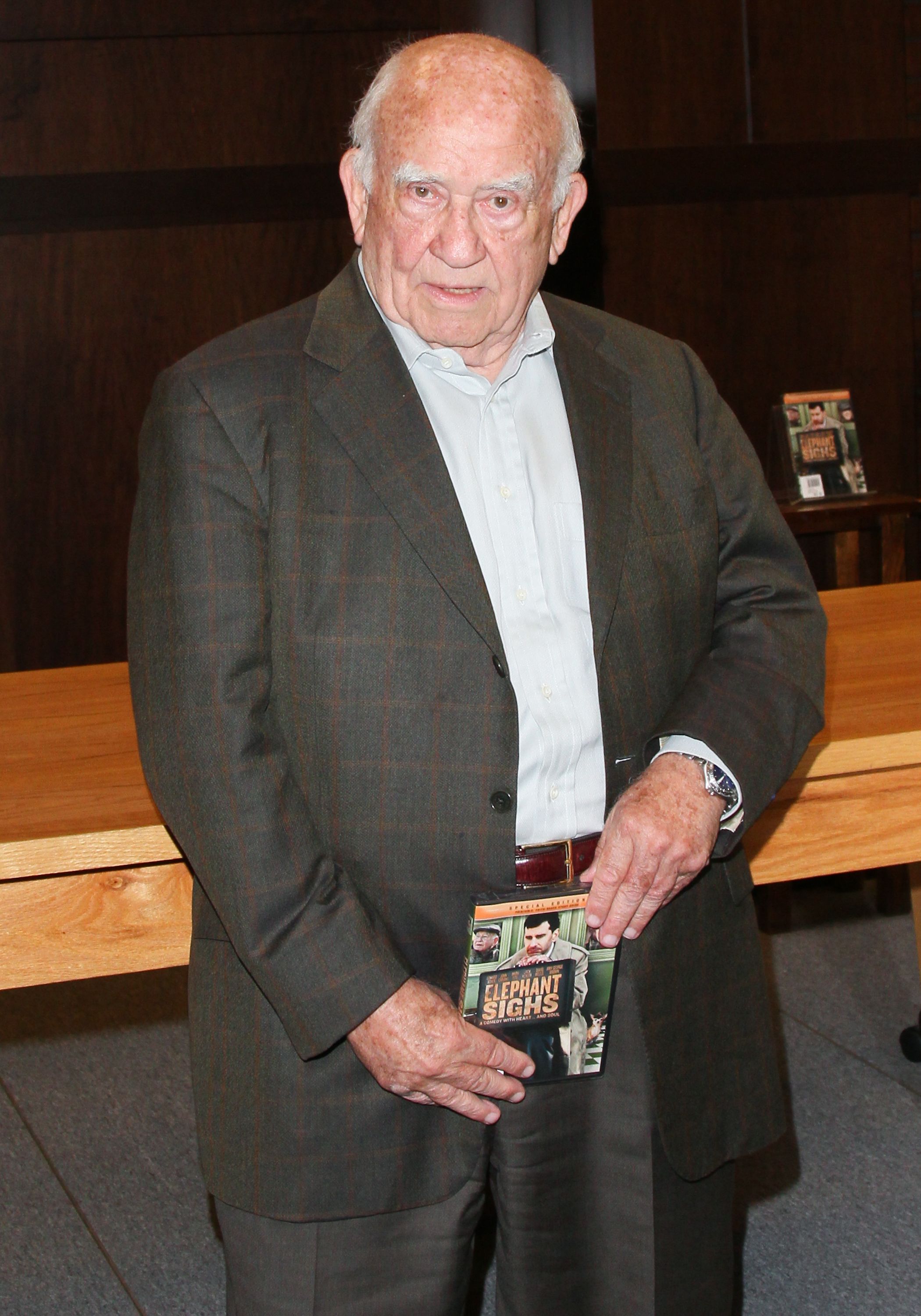 He described the late actress as having always been a source of energy. Asner recalled how she was a kind and charged up woman that he lovingly called one of his dearest friends.
The legendary star confessed that he and Leachman had become quite close. He recalled how the late comedian had used what she had available to her so she could do her work and didn't even complain.
Asner recalled how much pride Leachman had in herself and didn't appreciate being boxed in by regulations and rules. He described her as a "free cat" that was also a magnificent actress.
The actor shared how his late co-star managed to come up with wonderful ideas. He also revealed that he'd had an incredible time working with the late actress on the fan-favorite series.
So sad over the loss of the brilliant Cloris Leachman. Beyond being an Academy award winner, her hilarious role in "Young Frankenstein," and being "Phyllis," I had the pleasure of being roasted by her on television. My deepest sympathies to her loved ones. pic.twitter.com/P2cUedaPlL

— bob saget (@bobsaget) January 27, 2021
When ET asked Asner to share a little known fact that would leave fans surprised, the star dished happily. The actor, who knew how fans loved Leachman's comedic side, confessed:
"The fact that she could be serious about anything would surprise her fans."
God I loved her. RIP #CLORISLEACHMAN pic.twitter.com/aUbEw3rj1k

— John Stamos (@JohnStamos) January 27, 2021
He admitted that he would carry his memories of the late actress to his grave. Asner also confessed that he'd loved the late star and further described her affectionately as a "sweet mama."
Leachman's spokesperson, Monique Moss, revealed that the actress passed away at her Encinitas, California home in her sleep from natural causes. Her daughter, Dinah Englund, was by her side when she passed.
Such sad news—Cloris was insanely talented. She could make you laugh or cry at the drop of a hat. Always such a pleasure to have on set. Every time I hear a horse whinny I will forever think of Cloris' unforgettable Frau Blücher. She is irreplaceable, and will be greatly missed.

— Mel Brooks (@MelBrooks) January 27, 2021
In her lifetime, she had more Emmy Award nominations than any other actress. She managed to win eight primetime awards and tied with fellow actress Julia Louis-Dreyfus for the most Emmys ever.
Other stars who honored Cloris Leachman with posts on social media included Mel Brooks and John Stamos.
The late star also won one Oscar Award for her 1971 drama, "The Last Picture Show." For his part, Asner holds the record for the most Primetime Emmy Awards for a man.
A picture from the last time I saw you. Always beautiful. Nothing I could say would top the enormity of my love for you. Until we meet again darling. #clorisleachmanrip pic.twitter.com/9etOZo13Kb

— Ed Asner (@TheOnlyEdAsner) January 27, 2021
He has seven awards in total and is tied in second place with Allison Janney, Louis-Dreyfus, and Moore. Asner also paid tribute to Leachman via social media with a cute photo of him kissing her on the head.
Other stars who honored the late actress with posts on social media included Mel Brooks and John Stamos. Brooks directed the comedian in films like "High Anxiety" and "Young Frankenstein."