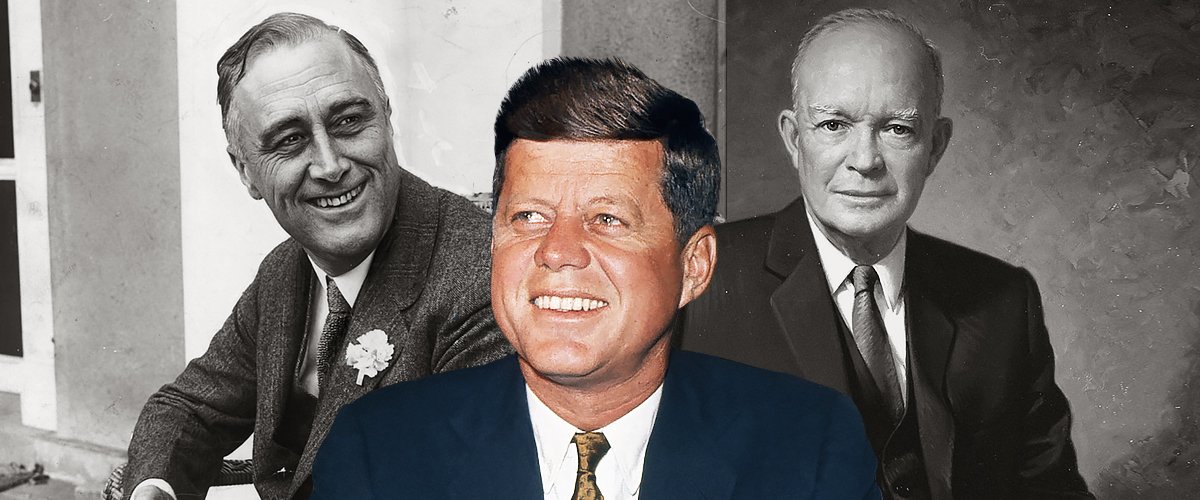 Getty Images
5 American Presidents Who Dealt With Health Struggles While Being in Office
Holding the presidential seat in the United States ultimately puts one at the center of important world affairs. Hence arise the need to be in perfect health before taking on the mantle.
Handling one of the most influential seats of power in the world requires not only impressive leadership skills but also a healthy state of mind and body. Yet, some historical figures managed to do just that while dealing with a health crisis.
From Ronald Reagan to Donald Trump, several past presidents have encountered health-related scandals with the world debating over their wellness.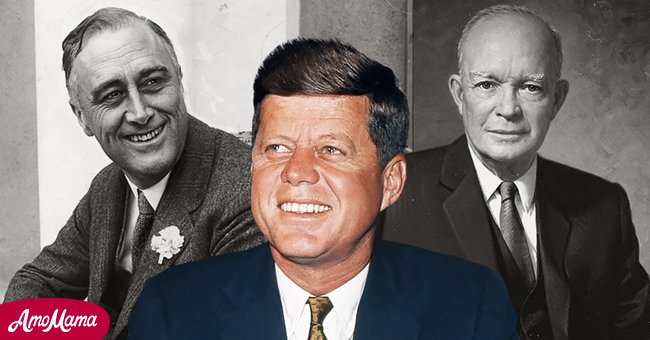 A picture collage of former US Presidents, Franklin D. Roosevelt, John F. Kennedy and Dwight D. Eisenhower | Photo: Getty Images
Such debate may arise due to the age of the President at the time of the ruling, which might lead to public perception of them being frail.
Other times, a supposed health scare or suddenly leaked medical reports could create suspicions about one's state of health. Whatever the case may be, many past presidents have ended up on that train.
While some eventually admitted their failing health, others managed to stay undetected and hid their health issues for life, or at least until the end of their tenure. Here is a list of five United States presidents who dealt with health issues while in office.
FRANKLIN DELANO ROOSEVELT
Franklin Delano Roosevelt was the 32nd president of the United States, and the longest-reigning, having spent four terms in office.
In addition to his record-breaking feat, the politician also became the first president to serve with a significant physical disability. However, not many were aware of his condition.
In 1921, Roosevelt was diagnosed with infantile paralysis, commonly known as polio. He was 39 at the time and likely contracted the crippling illness while embarking on a summer holiday at a family cottage in Campobello Island, New Brunswick.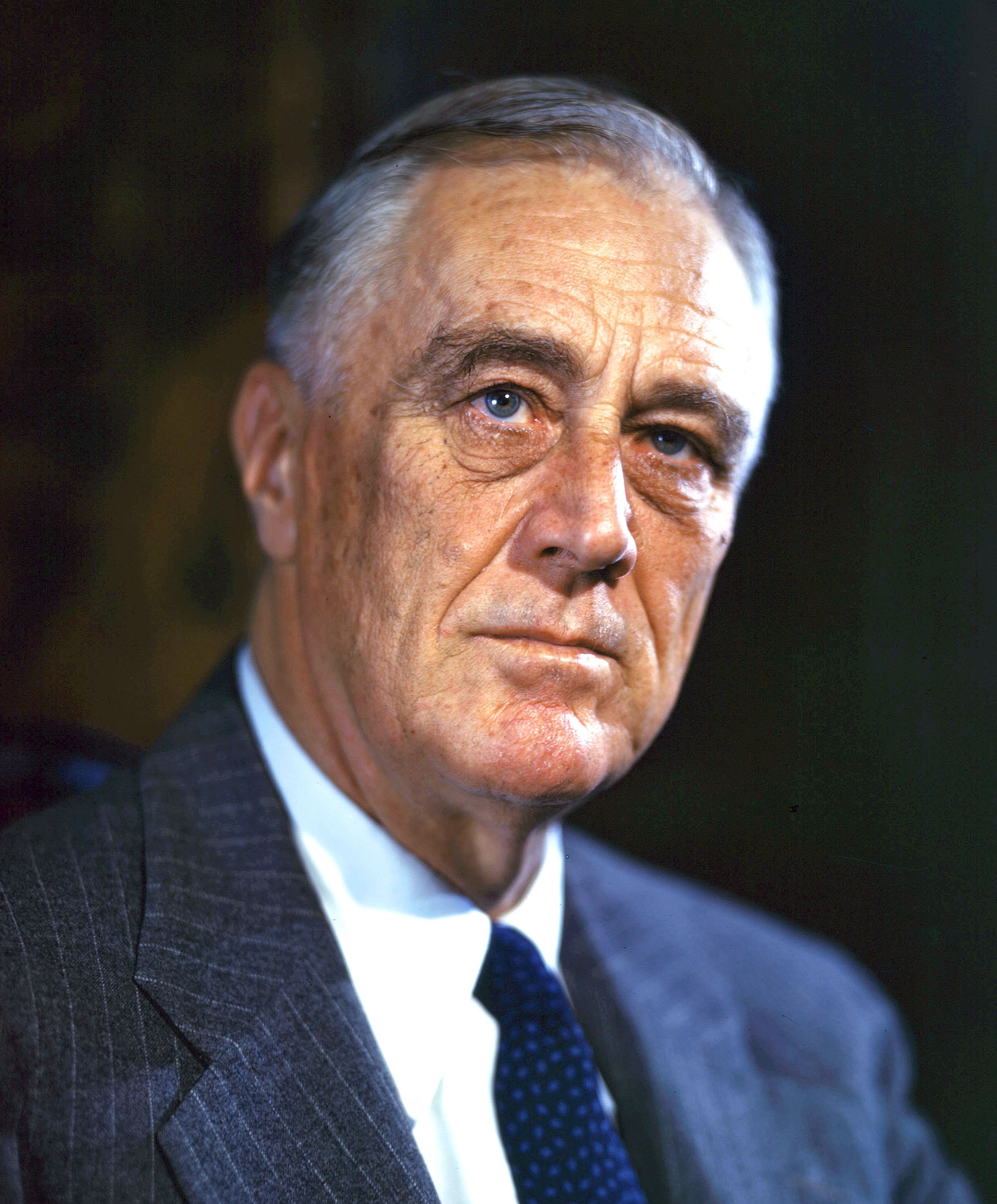 A colored portrait of Franklin Delano Roosevelt | Photo: WikiJunkie, CC BY 2.0,Wikimedia Commons
The disease had no cure at the time and came as a surprise to everyone, and most victims were usually infants. He soon became paraplegic and depended on a specially designed wheelchair to move around.
After he became President, Roosevelt tried keeping his condition away from many to uphold his image as an epitome of strength and virility. Hence, he devised a way of walking during public appearances that involved leg braces.
He always leaned on a cane when in public and held on to his son or a trusted advisor. To further protect his image, the President forbade the press from photographing him walking or leaving his car.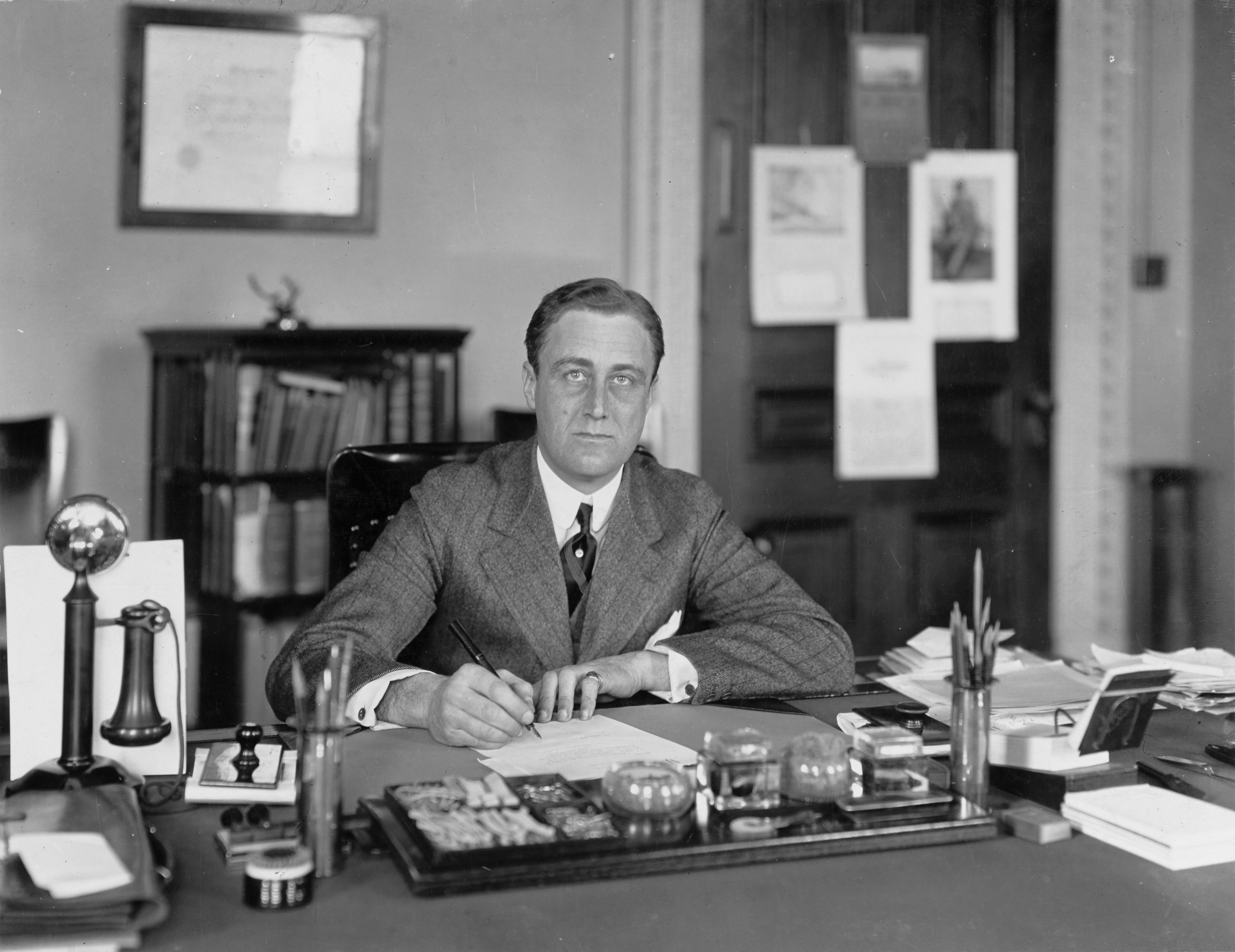 Franklin D. Roosevelt, at his Navy Department desk circa 1913 | Photo: Naval History & Heritage Command, Public domain, via Wikimedia Commons
JOHN F. KENNEDY
John F. Kennedy portrayed youth and vitality throughout his time in office. As such, not many knew he lived in constant excruciating pain to maintain that image.
In fact, aside from his close family, JFK's issues with allergies and continuous stomach trouble remained unknown. Additionally, the former President dealt with chronic back pain resulting from an injury he sustained in 1937 while studying at Harvard University.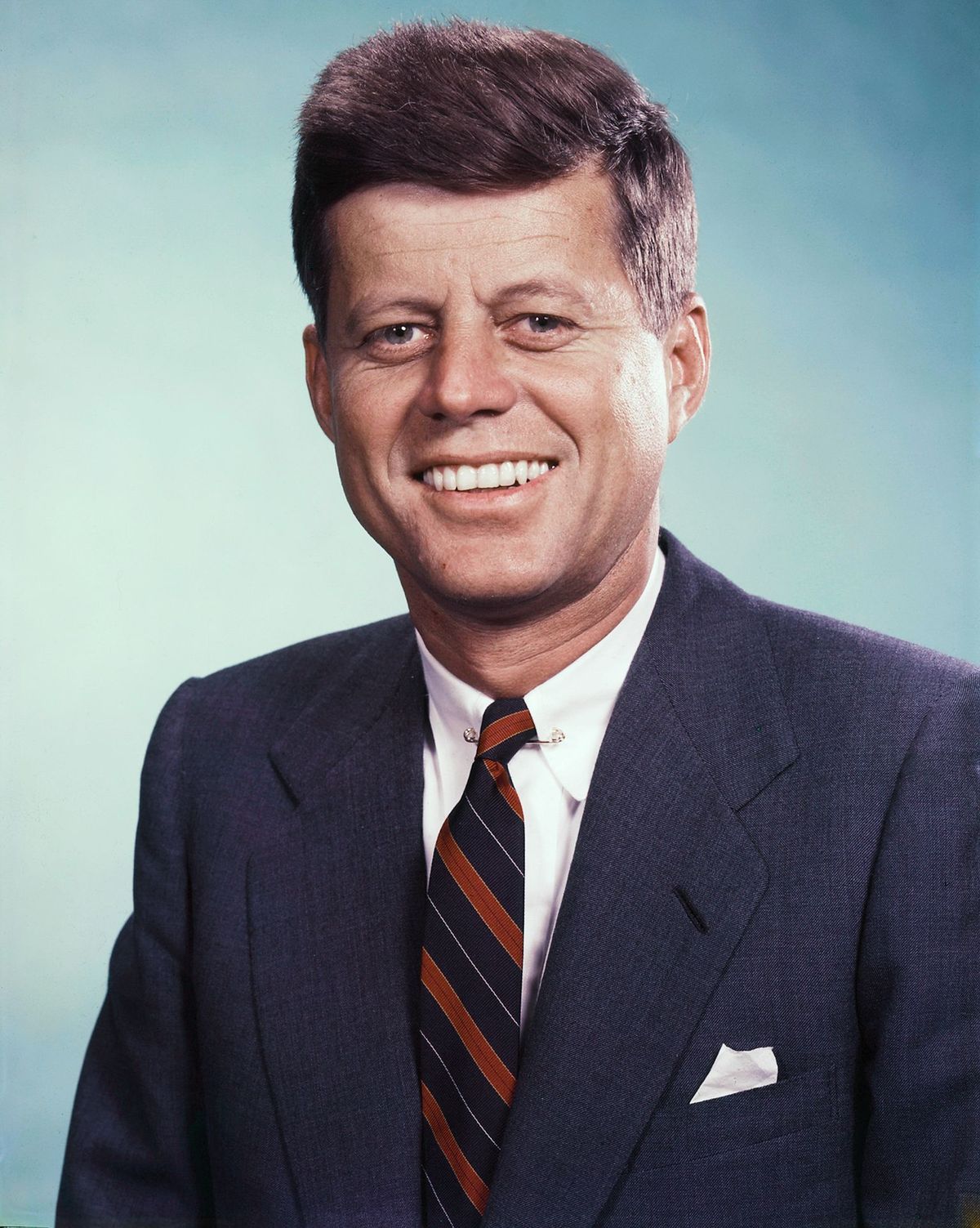 President John F. Kennedy photographed in the Daily News color studio on July 01, 1961 | Photo: Getty Images
Notably, the injury made JFK unqualified for military service, but after pulling some plugs, his father successfully secured him a spot in the army. His service in World War II aggravated the former President's back pain and required numerous surgeries.
During his presidential campaign, experts observed his vocabulary variations but had no conclusive evidence.
As a child, the former POTUS suffered from gastrointestinal issues later diagnosed as a symptom of Addison's disease. The only visible effect of this illness was his hyperpigmentation resulting as a side effect of the steroids used for treatment.
WOODROW WILSON
Woodrow Wilson became the President of the United States in 1913. Six years into his tenure, Wilson came down with partial paralysis, fulfilling military physician Silas Weir Mitchell's prediction that his health would truncate his term.
Unlike what Mitchell predicted, however, the politician completed his two terms in office despite his failing health. That was mostly thanks to his wife Edith, who vehemently protected her husband's reputation and ensured his administration ran smoothly. All the while, they kept Wilson's true health condition top secret until he left office in 1921.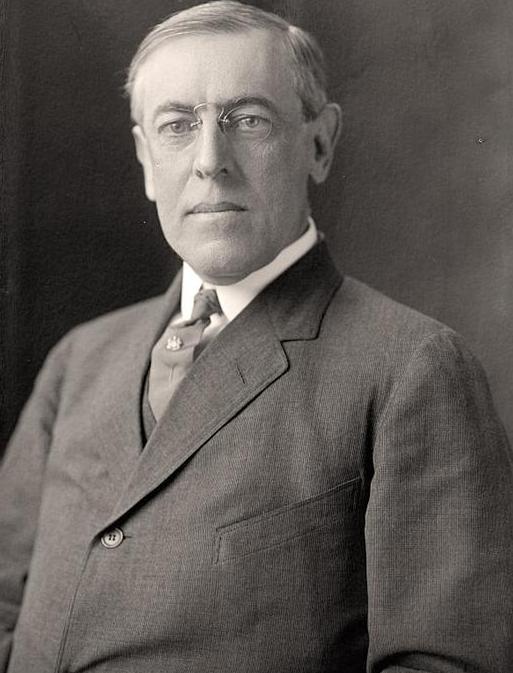 A picture portrait of Woodrow Wilson | Photo: Harris & Ewing, Public domain, via Wikimedia Commons
RONALD REAGAN
The 40th president of the United States, Ronald Reagan, was plagued by health scares and rumored health issues throughout his tenure. Five years after completing his second term as President, he was diagnosed with Alzheimer's disease.
Following the diagnosis, Ronald's son, Ron Reagan, confirmed that he noticed signs of the disease while his dad was still in office. He also noticed a speech pattern suggestive of dementia.
Speculations that the ex-president suffered from dementia arose even before he assumed his office as the commander in chief.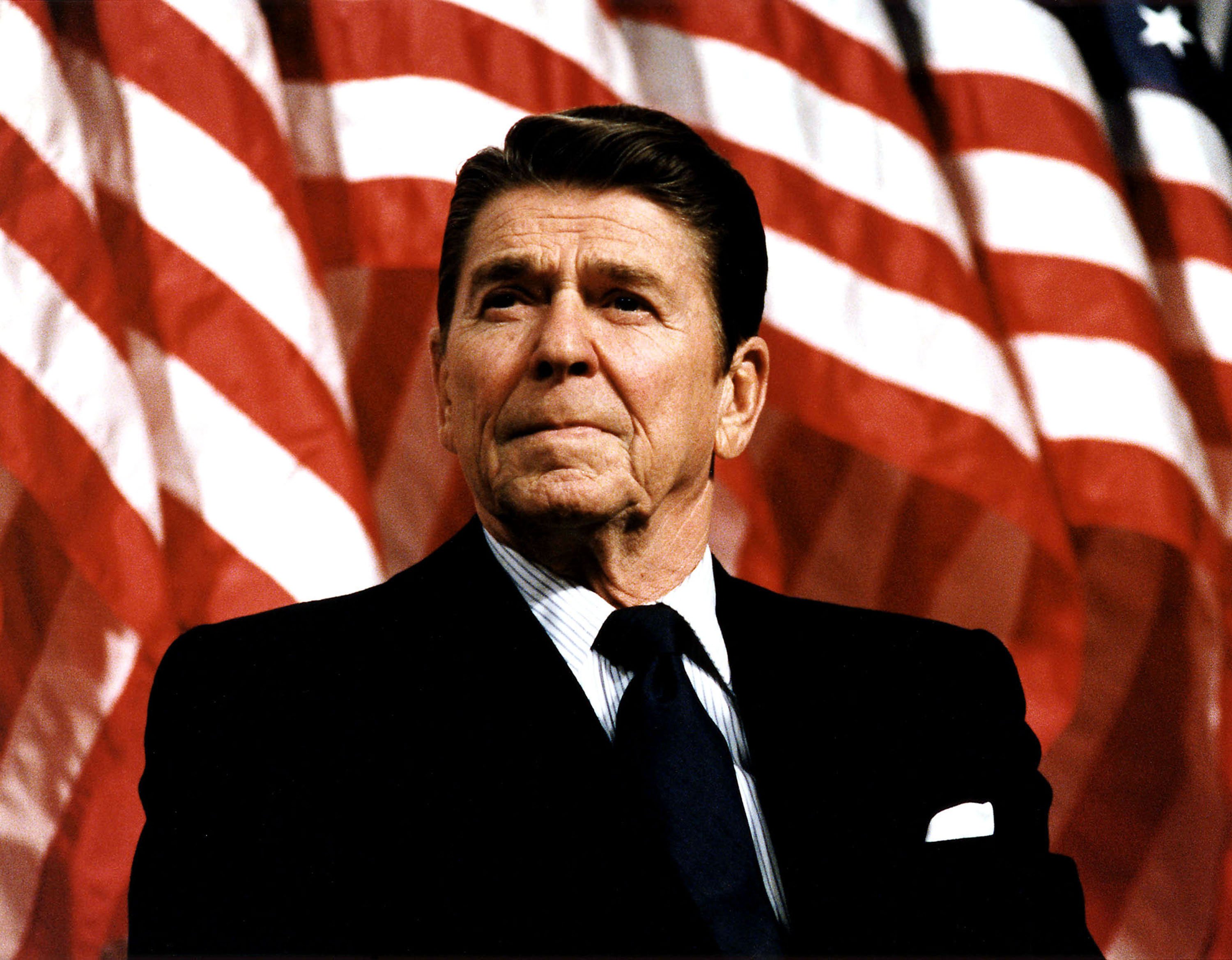 President Ronald Reagan at Durenberger Republican convention Rally, 1982. | Source: Getty Images
During his presidential campaign, experts observed his vocabulary variations but had no conclusive evidence. Additionally, some of these speculations were due to his advanced age, which made him the oldest incoming President at the time, at 69.
Barely one year later, Eisenhower suffered a stroke that limited his bodily functions until the end of his tenure.
Ronald also experienced some cancer scares during his tenure. He underwent surgery in 1985 to remove two polyps from his colon, one of which was cancerous. Years later, he surgically removed a basal cell epithelioma from his nose, marking his second cancer scare in two years.
DWIGHT D. EISENHOWER
Former United States President Dwight D. Eisenhower had an underlying ailment even before his 1952 election to office. He reportedly underwent an appendectomy in 1923 that left him with abdominal adhesions.
Three years after his election, Eisenhower suffered a heart attack that almost claimed his life. His cardiologist advised him against re-running for election, but the President declined, proceeding to enter for a second term.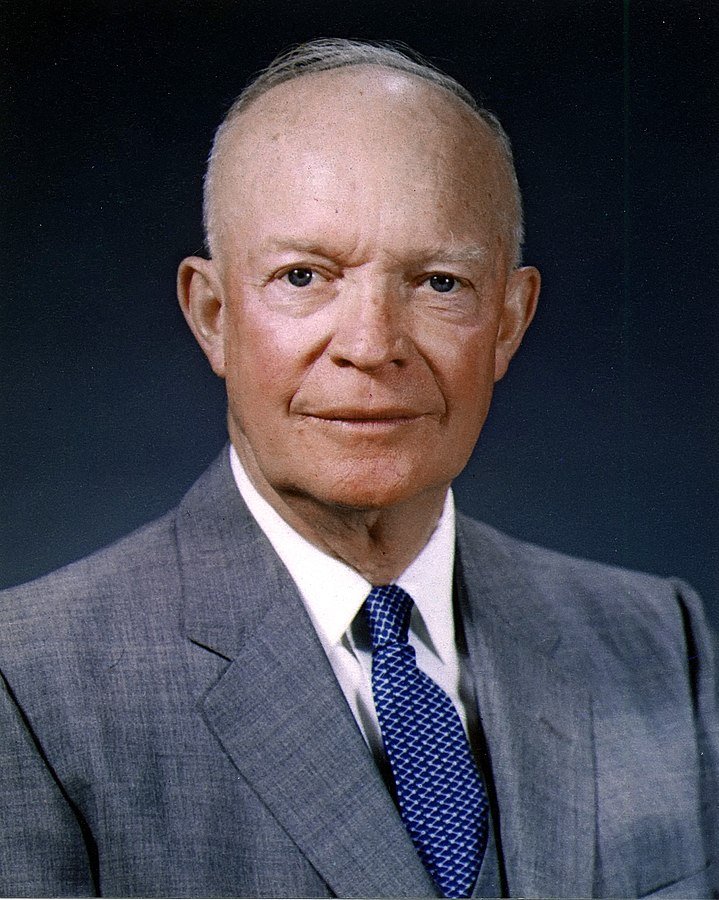 A photo portrait of Dwight D. Eisenhower on May 29, 1959 | Photo: White House, Public domain, via Wikimedia Commons
In 1956, the former POTUS was diagnosed with Crohn's disease, a severe gastrointestinal disorder requiring him to undergo surgery. Barely one year later, Eisenhower suffered a stroke that limited his bodily functions until the end of his tenure.
Although he had no other notable heart scares during his tenure, the politician kept battling his heart conditions long after leaving the presidential seat of power until his demise in 1969.
Please fill in your e-mail so we can share with you our top stories!
The information in this article is not intended or implied to be a substitute for professional medical advice, diagnosis or treatment. All content, including text, and images contained on news.AmoMama.com, or available through news.AmoMama.com is for general information purposes only. news.AmoMama.com does not take responsibility for any action taken as a result of reading this article. Before undertaking any course of treatment please consult with your healthcare provider.