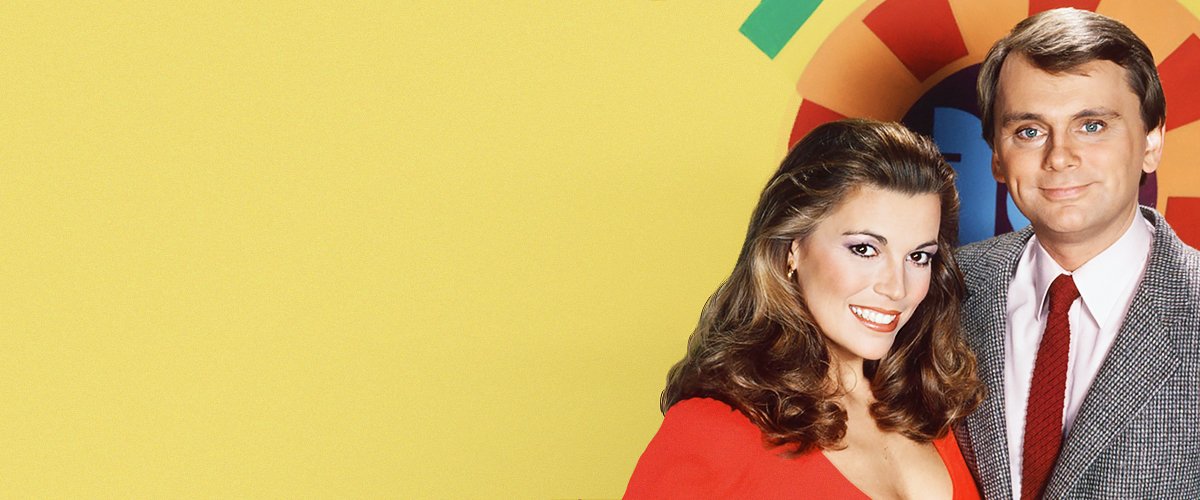 Getty Images
Pat Sajak and Vanna White Once Revealed Their Fake Marriage & the Truth behind Their Off-Screen Relationship

Pat Sajak and Vanna White have been working together in "Wheel of Fortune" for four decades, and she once got candid about their unrivaled chemistry and relationship.
Multiple generations of Americans have grown up watching game show host Pat Sajak and TV personality Vanna White working together in "Wheel of Fortune." However, not everybody knows what their relationship is truly like.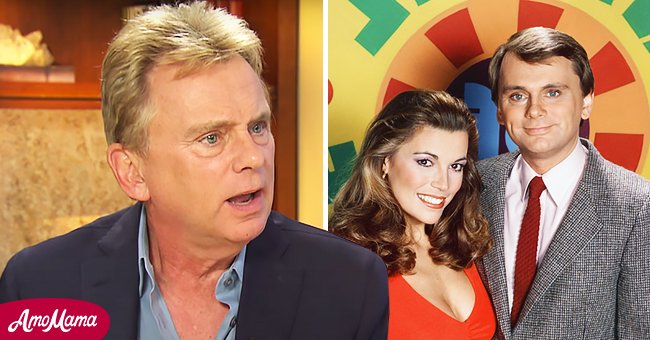 Pat Sajak and Vanna White shooting "Wheel of Fortune" season 10 and Sajak talking to Hoover Institution | Photo: Getty Images - YouTube/Hoover Institution
WORKING TOGETHER
White and Sajak's on and off-screen bond is one of the reasons why the show has remained on-air for over four decades and counting. Everything started in 1982, about seven years after "Wheel of Fortune" debuted on TV.
At the time, White was a 25-year-old hopeful actress looking for a job in showbiz, so when original hostess Susan Stafford left the show, White auditioned and "put everything she had" to get it.
Biographer Marianne Robin-Tani once revealed that White had a sweet, all-American, girl-next-door demeanor that Merv Griffin, the show's creator, noticed, so she ended up getting the job.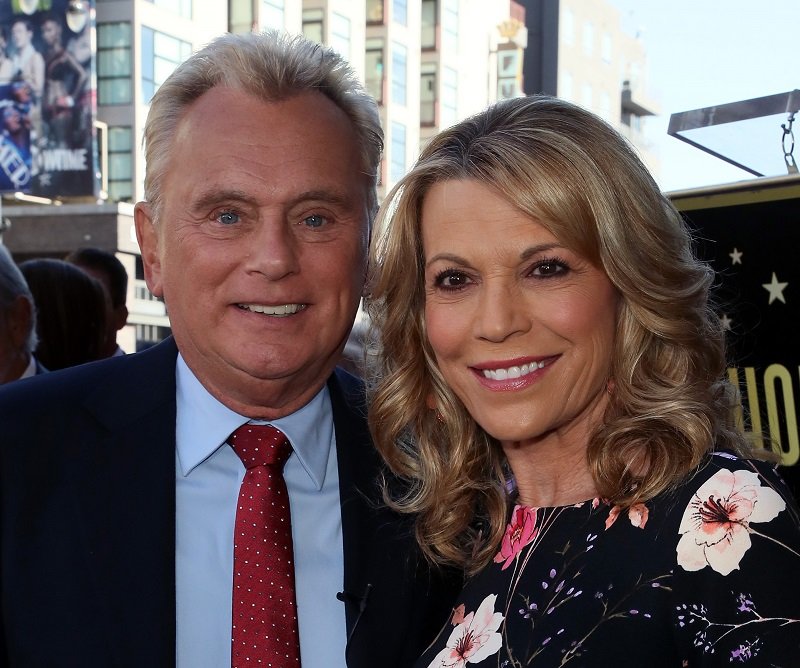 Pat Sajak and Vanna White on November 01, 2019 in Hollywood, California | Photo: Getty Images
Not everybody had faith in White, though. Sajak, who replaced original host Chuck Woolery in 1981, said that White seemed like a nice and sweet girl but would never get hired for anything. As years went by, Sajak's opinion of his co-host changed.
It is essential to point out that they bonded over personal hardships. In 1986, his marriage to Sherrill Sajak fell apart. That same year, White lost her fiancé, actor John Gibson, in a plane crash.
Sajak passionately kissed White, making it harder to believe that they were not a couple.
NOT MARRIED
For years, some people believed that Sajak and White were married. Even now, some of the show's fans are sure that the co-hosts are in a romantic relationship.
In April 2021, a Twitter user shared online that learning that Sajak and White were not married was the "biggest heartbreak" of their lives. Other netizens also confessed on social media that they thought the "Wheel of Fortune" stars had a "cute game show romance."
The fact that Pat and White joked about being a couple on the show didn't help to clear the rumors, though. When she wore a lacy white dress for an episode, he said they would tie the knot.
Shortly after, they started getting wedding presents, like toasters and Crock-Pots. If that wasn't enough, their on-screen kiss made everyone think that they were indeed together.
Between 1989 and 1990, Sajak landed a hosting position in a talk show. While he never stopped working on "Wheel of Fortune," he could no longer film daytime shows, so he stepped back from some of his responsibilities.
He announced his decision to the audience and said he would miss working with White. During one of the segments, Sajak passionately kissed White, making it harder to believe that they were not a couple.
THEIR RELATIONSHIP
Years later, Sajak and White talked about their relationship in an interview with the TV Academy Foundation. He revealed they got along "pretty well," but even if they didn't, they only saw each other every two weeks, so it would be hard for them to get on each other's nerves. He added:
"Vanna's many things – beautiful, charming, and all those wonderful things – but she's as far from a prima donna as you can imagine […]. She never took [her success] seriously."
In 2019, White also said the chemistry she and Sajak have on the show is what makes it work. After describing themselves as brother and sister, she admitted they had never argued.
Sajak and White may not be married to each other, but that doesn't mean that they have stayed single all these years. In his case, he has been in a loving relationship with Lesly Brown for over three decades.
They met in 1988 in a restaurant in Irvine, California, through a mutual friend. Although he was 42 and she was 23 at the time, they fell in love quickly, tied the knot the following year, and eventually welcomed daughter Margaret and son Patrick.
As per White, she has faced heartache a few times, including her mom's death to cancer, her fiancé's plane crash, and the miscarriage of one of her and her husband George Santo Pietro's children.
Luckily, she found love again in John Donaldson, a contractor from California. They were introduced by mutual friends in 2012 and have been together ever since. She once described him as a kind and understanding man who lets her be herself. Way to go!
Please fill in your e-mail so we can share with you our top stories!