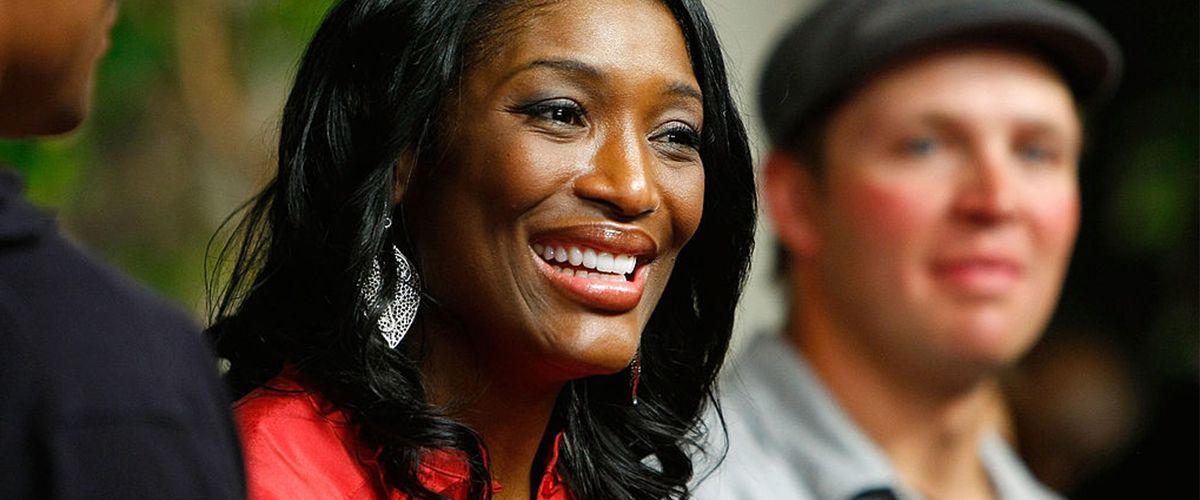 Getty Images
Taj George of SWV Married a Famous Athlete & They Have a Son — Meet Them

Taj George of the popular R&B trio "SWV" has a seemingly balanced personal life, a happy family including a drama-free marriage with her famous athlete husband with whom she shares a handsome young man — meet them.
Taj George is a member of the never-aging singing legends who formed the SWV group. Other members include Cheryl Clemons, dubbed Coco, Tamara George aka Taj, and Leanne Lyons, popularly known as Lelee.
Taj's dream to contribute to the entertainment industry, using her voice as a tool, started from a young age. She came from a large family with five older siblings and has had some past struggles.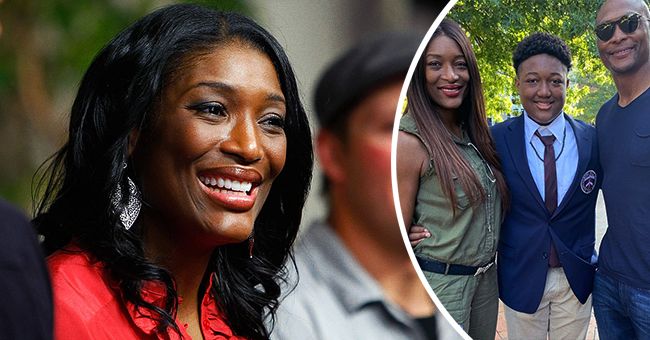 A picture of Taj George and her family | Photo: Getty Images instagram.com/tajgeorge
According to her bio on CBS.com, Taj has been through physical and mental abuse, which affected her outlook on life, especially when it comes to trusting people. Still, it did not affect her from forging ahead.
Apart from lending the world her voice, the singer has impacted her community by setting up a non-profit organization in conjunction with her famous athlete husband, with the aim to educate victims of domestic violence, primarily women and children.
This program involves fund crowding, regular communication, and sojourning across the nation to give those in need the required attention and inspiration to continue with life.
Taj is not the typical NFL star wife; she is a woman of passion, a go-getter who seeks ways to reach out to people. Aside from speaking and working through different platforms, she is also an author.
Her works center on living an accomplished life, irrespective of past struggles. Her books are "Player HateHer: How To Avoid The Bear Down and Live in A Drama Free World," and "Player HateHer: Why Can't Women Just Get Along?"
A BRIEF HISTORY OF SWV
SWV is an abbreviation of "Sisters With Voices." Even though the band members are not related, they have been together for years.
The group consists of three childhood friends who created a dynamic gospel band in the 1990s in New York City. It took a while before they were recognized by one of the most notable music producers, Teddy Riley.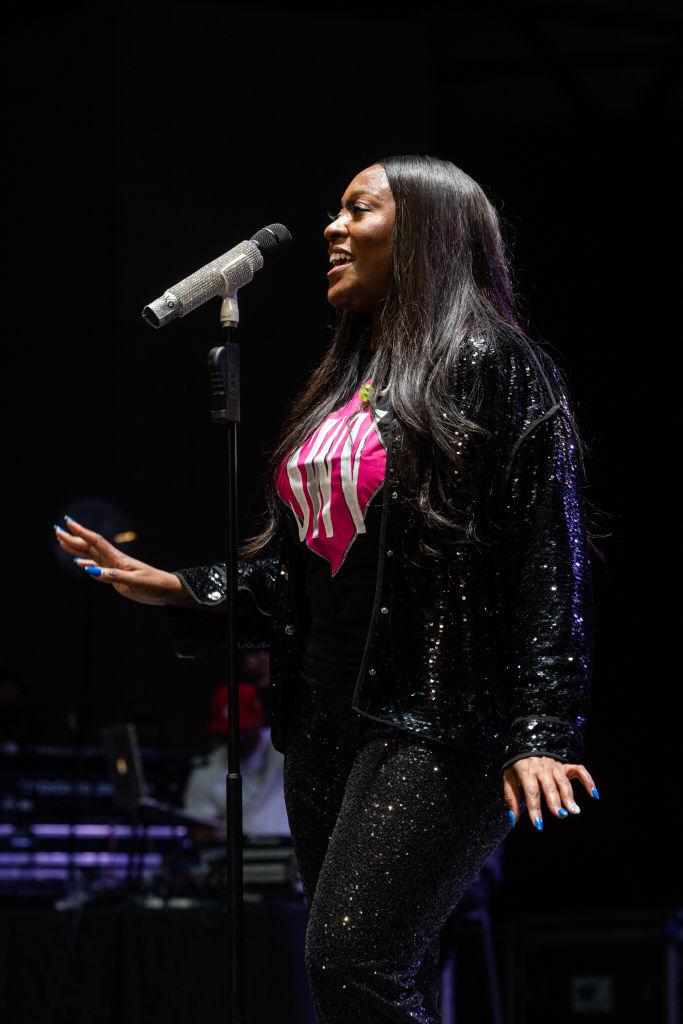 Tamara Johnson-George of SWV performs at the Aretha Franklin Amphitheatre on August 6, 2021 | Photo: Getty Images
However, once they became part of the RCA Records label, they began releasing hits and widely accepted tracks and later diversified into R&B.
Their debut album, "It's About Time," came in 1992, and their songs made it to the Billboard charts. They have also sold multi-platinum records.
The group has been on a long hiatus, with each member focused on building their personal lives. Taj, who admitted that the break was needed for a fresh start, has been padding her resume and prioritizing her love life and family life.
First, she moved to a new city, Los Angeles, to try out acting and later focused on completing her school degree. The singer earned a bachelor's degree in Marketing after spending time at Belmont University, Nashville.
The group reunited a few months ago when they went up against another iconic group, "Xscape," in a Verzuz showdown—the competition that brings vibrant acts from yesteryears together in a healthy and unique way.
During the competition, the different members of both groups rendered top-notch performances of their hit songs, but Taj's act garnered attention from fans who longed to see her back in the music scene, especially since she focuses on family these days.
TAJ GEORGE'S FAMOUS ATHLETE HUSBAND
Taj's husband is the former NFL player and famous athlete Edward Nathan George. He set on the path to becoming a distinct athlete when he entered his university's team at the Ohio State University.
As a young adult, he distinguished himself after he cupped the Heisman Trophy. A few months later, he got drafted and started his career as a professional player for the Tennessee Titans and Dallas Cowboys.
Throughout all the nine seasons he played for the NFL, Edward was famous and recognized; even after his time as an active player, he got inducted into the College Football Hall of Fame in 2011.
Apart from football, the former Dallas Cowboys player pursued his academics and a career in acting. Amid his fame, he studied to earn an MBA from Northwestern University.
After bagging the degree, Taj's husband began working on various projects. First, he made a guest appearance on the satirical talk show "Comedy Bang Bang," and later looked into acting on Broadway, appearing on the musical "Chicago."
For now, he is working as a coach, inspiring and tracking younger athletes at Tennessee State University, and is also enjoying great family moments with his talented wife and offspring.
THE PERFECT DUO
The couple has been married since 2004 but they still live like high school sweethearts. Taj, who is a high fan of keeping her family happy and together, sometimes shares snaps of her relationship with her husband.
Photos on her Instagram page prove that the celebrities are having the time of their lives and constantly focused on reigniting the sparks in their marriage by planning sweet dates.
These two hearts aligned on the night when Edward won the Heisman Trophy in 1995. The former athlete was the first to spot her among her friends. Although he did not want to talk to her, in fear of moving too fast, thankfully, she requested his presence much later.
TAJ GEORGE ON MOTHERHOOD
The singer has only one child, Eriq Michael George, born a year after she tied the knot with Edward. However, Taj is also a stepmother to her husband's son, Jaire David, from a former relationship.
Like her husband, her son is also an essential aspect of her life, and she is often quick to dote on him. Online, Eriq looks excited in the company of his mom, even though he is a teenager!
Taj is always alert and has confirmed she cannot live without her child in a post. When he was born, she struggled with postpartum depression because she was obsessed with her child and did not know how to handle motherhood.
Now that he is grown, she has garnered enough experience and loves to be by his side when needed. In 2019, her son had surgery and she shared a happy post detailing how she merely missed being with him.
Please fill in your e-mail so we can share with you our top stories!