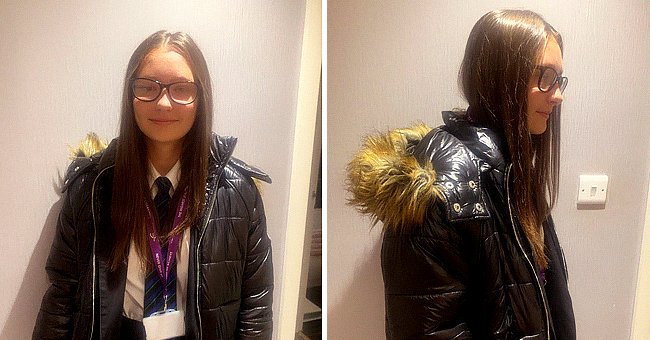 twitter.com/DarrenBurkeSYN
Mother Outraged after Daughter Got Kicked Out of Classes for Wearing a Coat with Fur-Lined Hood

A Doncaster mom was left outraged after learning her daughter got kicked out of classes for seemingly breaching the school's dress code. The incident has led the mom to call out the school and its outrageous policies.
Claire Williams received the shock of her life when she learned her teenage daughter, Grace Williams, had to endure the humiliating ordeal of being chased out of school.
Discovering the reason behind Edington's Sir Thomas Wharton Academy's decision to send off her daughter made her more outraged.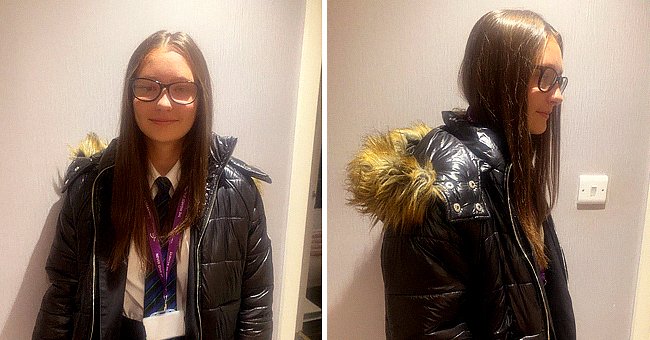 Student kicked out of classes for wearing a coat with fur. | Photo: twitter.com/DarrenBurkeSYN
A staff member of the institution allegedly told the 15-year-old her jacket, sporting a line of fur around the hoodie, was against the school's uniform policy.
Claire wasted no time taking out her anger on the school for derailing her daughter's studies for a meager reason. According to her, Grace did not deserve such treatment, as she was in an important year of her life.
In her daughter's defense, the woman pointed out that the teenager in her GCSE year was a top-grade student. Before the "dress code" breach, she always adhered to the school regulations, worked hard, and followed the uniform policy.
Hence, having the school send her home for one glitch seemed a bit too much. To worsen the situation, the staff did so without considering the girl's plight and the implication of the pandemic. The mom divulged:
"My daughter is in an important year and has just missed out over a year of education. For a school to be taking her out of education again over fur around a hood, I find very concerning."
Although the school's policy forbade the use of leather, fur, or denim jackets, the furious mom argues that the policy never banned jackets with furry designs. To her, fur jackets meant jackets made entirely of fur, not those lined with them.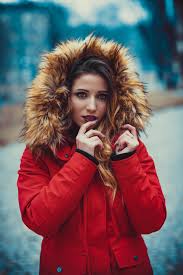 Woman wearing a jacket with fur. | Photo: Pexels
Furthermore, she found the school's hasty punishment alarming because whether or not her daughter left the house with a fur coat, she would not have worn it within the school owing to another shrewd rule. She explained:
"Coats are not allowed to be worn in the school building and must be removed before entering, as non-academy wears are not allowed to be worn indoors."
She found it questionable that the school dictated what a student would wear even outside its premises. The penalty for wearing an item that went against the school rule was immediate confiscation.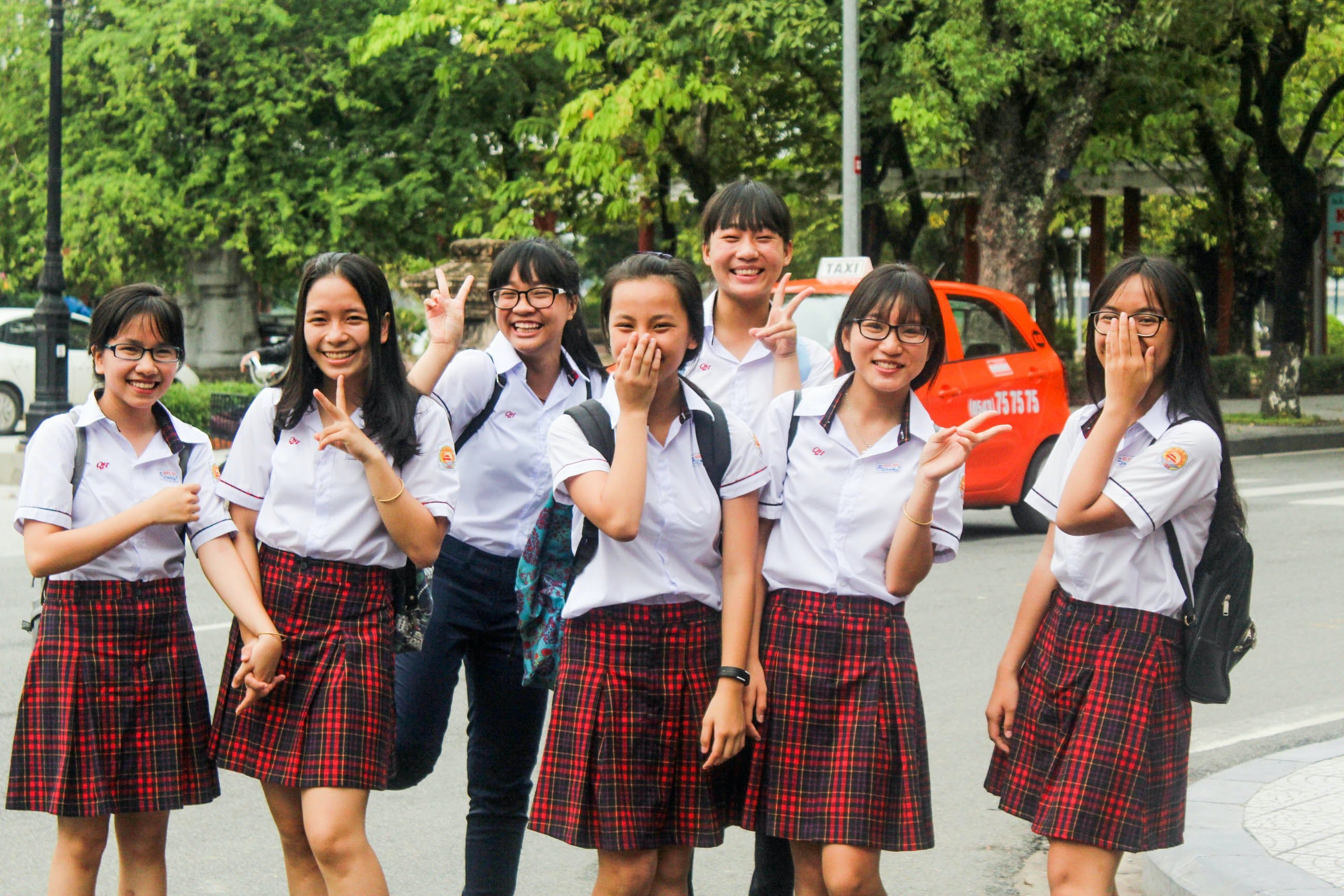 Students in school uniforms. | Photo: Pexels
Yet, her daughter was sent back home instead. After speaking to staff members, Claire was told they were only following the school's policy and could do nothing about it. They also advised her to change her daughter's school if she found the rules uncomfortable.
News outlets have since reached out to the school for comments. A spokesperson for the academy affirmed that all parents were warned about the expectations before enrolling their kids.
He noted that having such high expectations regarding uniform policies has proven to be a trusted means of implementing school improvement and the quality of education. That invariably improves a child's learning, attendance, and behavior.
Please fill in your e-mail so we can share with you our top stories!