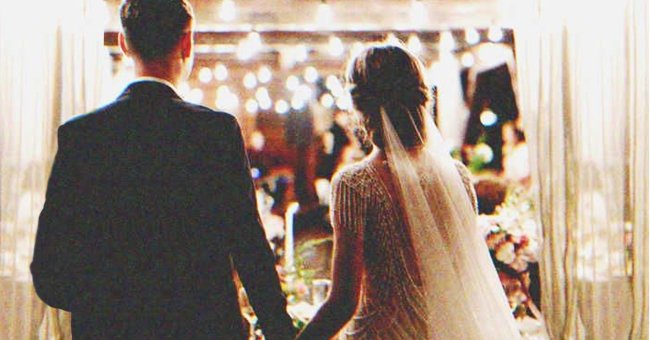 Shutterstock
Groom Gives Jaw-Dropping Gift to Bride, the Chance to Hear Her Late Son's Heartbeat — Story of the Day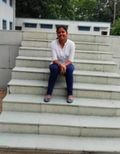 Mark took the microphone on his wedding day and announced that his fiancée's late son was present at the wedding. Everyone was utterly confused until he invited a young man on the stage.
"Are you done getting ready, Brit?" Mark asked her fiancée, Brittany. They were getting married that day, and Mark just couldn't wait to reveal the surprise he'd planned for her.
"Just five minutes, Mark," Brittany said as she looked at herself in the mirror. "I'll be there soon. You go ahead."
"No, Brit. We'll go together. Please hurry because I have to show you something. Trust me, you'll love it!"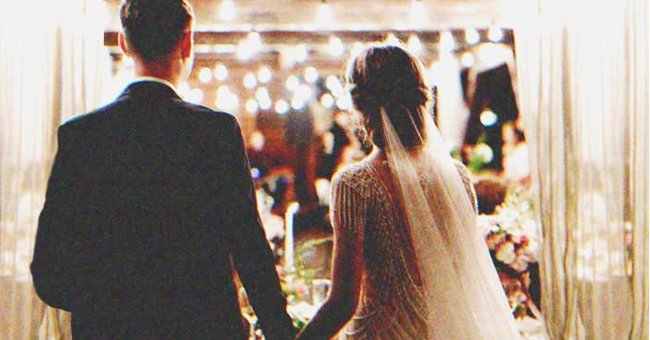 Mark gave a jaw dropping surprise to Brittany on their wedding day | Photo: Shutterstock
Brittany laughed. "I'm not running away, Mark. You can show it later. But honestly, I wonder what it is that you're so excited about. Maybe you could give me a hint?"
"What? No!" Mark said. "It'll ruin the surprise. Do you have any idea how long it took me to plan it? Ahh, I can't wait to see your reaction."
Brittany walked up to Mark and kissed him on the cheek. "You've already done a lot for me, Mark. I don't know how to thank you. If you weren't there, I would have given up on everything."
"You don't need to thank me, Brit," Mark said as he hugged her. "I did everything because I love you, and I want you to stay happy."
"I am happy, Mark, but I would have been happier if..." Brittany began speaking, but before she could finish, she burst out crying.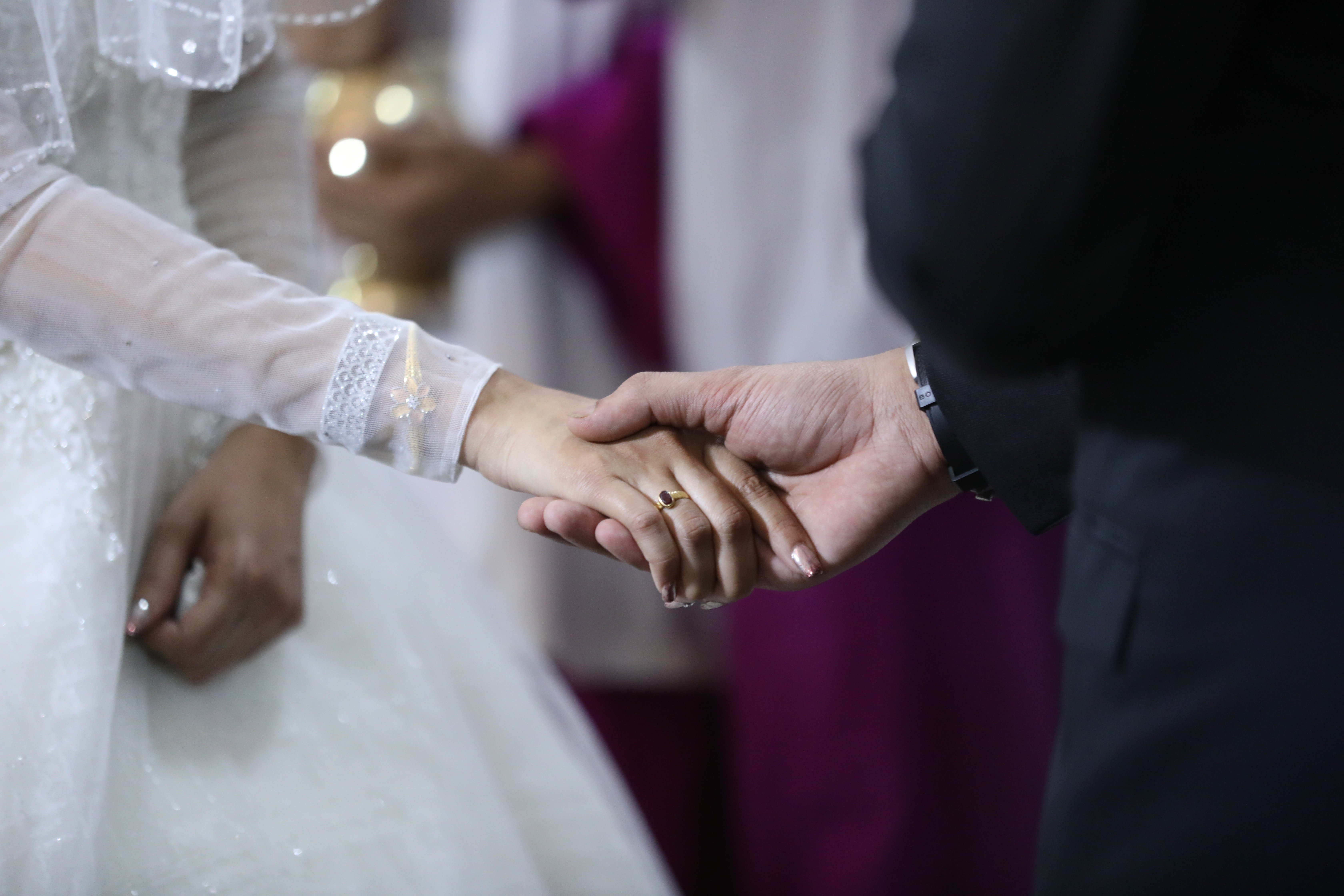 Mark and Brittany were best friends when they fell in love after a tragic incident | Photo: Pexels
Mark and Brittany were best friends in college. After Brittany graduated, she married and moved to a new town. Unfortunately, her married life was far from ideal, as her ex-husband Dave abandoned her and their two-year-old son Aiden for a wealthy woman.
Brittany decided to raise her son alone, but when Aiden turned 17, life decided to put her to the test again. The young boy was driving home from a party with his friends when they met an accident, and sadly, he died.
Brittany had been traumatized by her son's death and nearly gave up on life. She packed her belongings and returned to her hometown, where she reconnected with Mark. During the difficult times, he supported her, and his concern soon turned into love.
It wasn't easy for Brittany to accept Mark, but she couldn't say no when he proposed because after Aiden left, she felt like Mark was the only person she could rely on.
However, there wasn't a single day when Brittany didn't miss Aiden. Even on her wedding day, she left a special seat in the hall for her late son.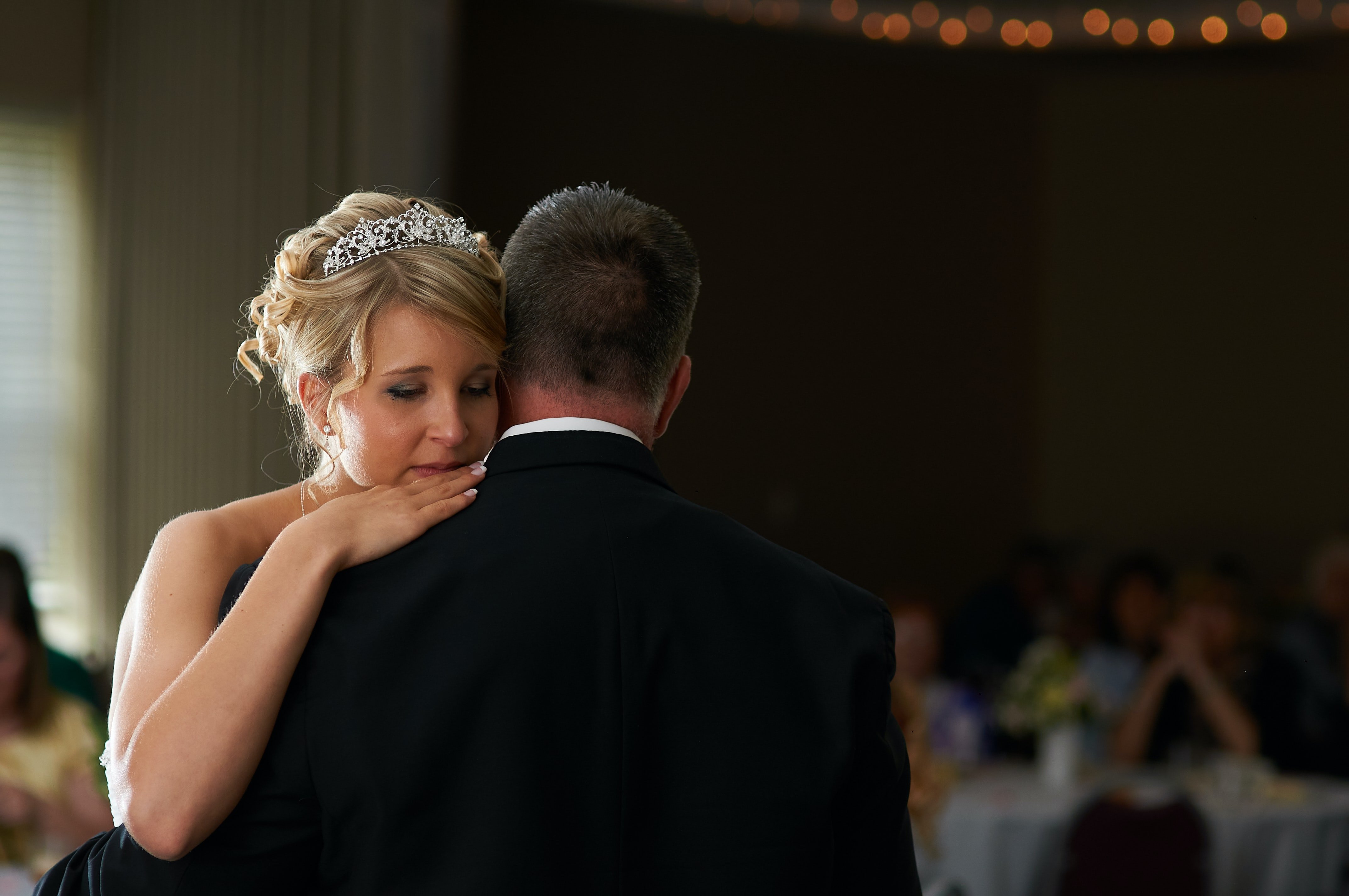 Brittany couldn't hold back her tears as she spoke about Aiden | Photo: Unsplash
"Aiden was my life, Mark, and if he saw me getting married today, he'd be very happy," Brittany said as she wiped her tears. "I just wish he could come back to me. I miss him so much today."
"Well, then, consider your wish granted, Brit," Mark responded cheerfully. "Come, let's go!"
Brittany was puzzled. "What? What do you mean?"
"Follow me." Mark held Brittany's hand and led her to the wedding hall.
As they entered and approached the stage, Mark grabbed the microphone. "Today is the happiest day of my life because I am going to marry the woman I love," he said. "But for my wife, it's an even more special day because her late son is present here at our wedding."
Brittany's eyes widened. "Do you think this is some joke, Mark? How can you talk about Aiden like that?"
"I'm not kidding, Brit. Look over there." Mark pointed to the seat Brittany had reserved for her late son. To her surprise, it wasn't empty but occupied by a young man.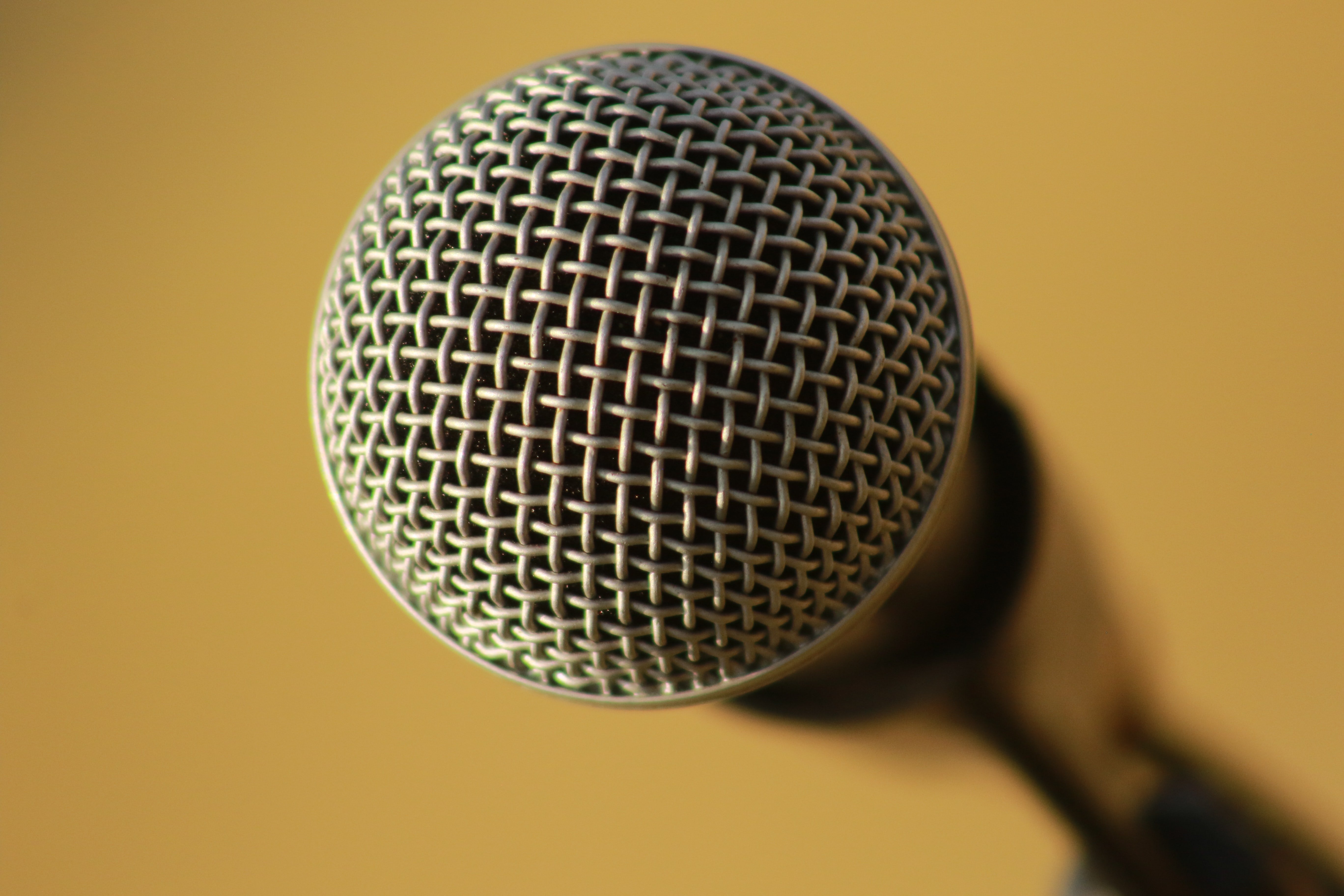 Brittany just lost it when Mark started talking about Aiden | Photo: Unsplash
Brittany almost lost her cool when she saw that. She gave him a cold stare. "What the hell is wrong with you, Mark? Are you drunk? That's not Aiden!"
"He is, honey. I'll prove it to you." Mark took charge of the microphone once again. "Bob, can you please join us on stage. It would be a pleasure for us! My wife doesn't believe me."
The young man stood up and began walking toward the stage. Brittany's rage grew with each step he took. "Enough is enough, Mark! Why are you creating a scene? Aren't you done with the drama?"
Mark smiled at her. "Just have some patience, Brit, and you'll find out why soon. Here, take this," Mark said, handing her a stethoscope.
"What am I supposed to do with this now, Mark? What the hell is going on? Can we please stop this? If you wanted to surprise me with this, you succeeded. Let's just end this here. Everyone's staring at us."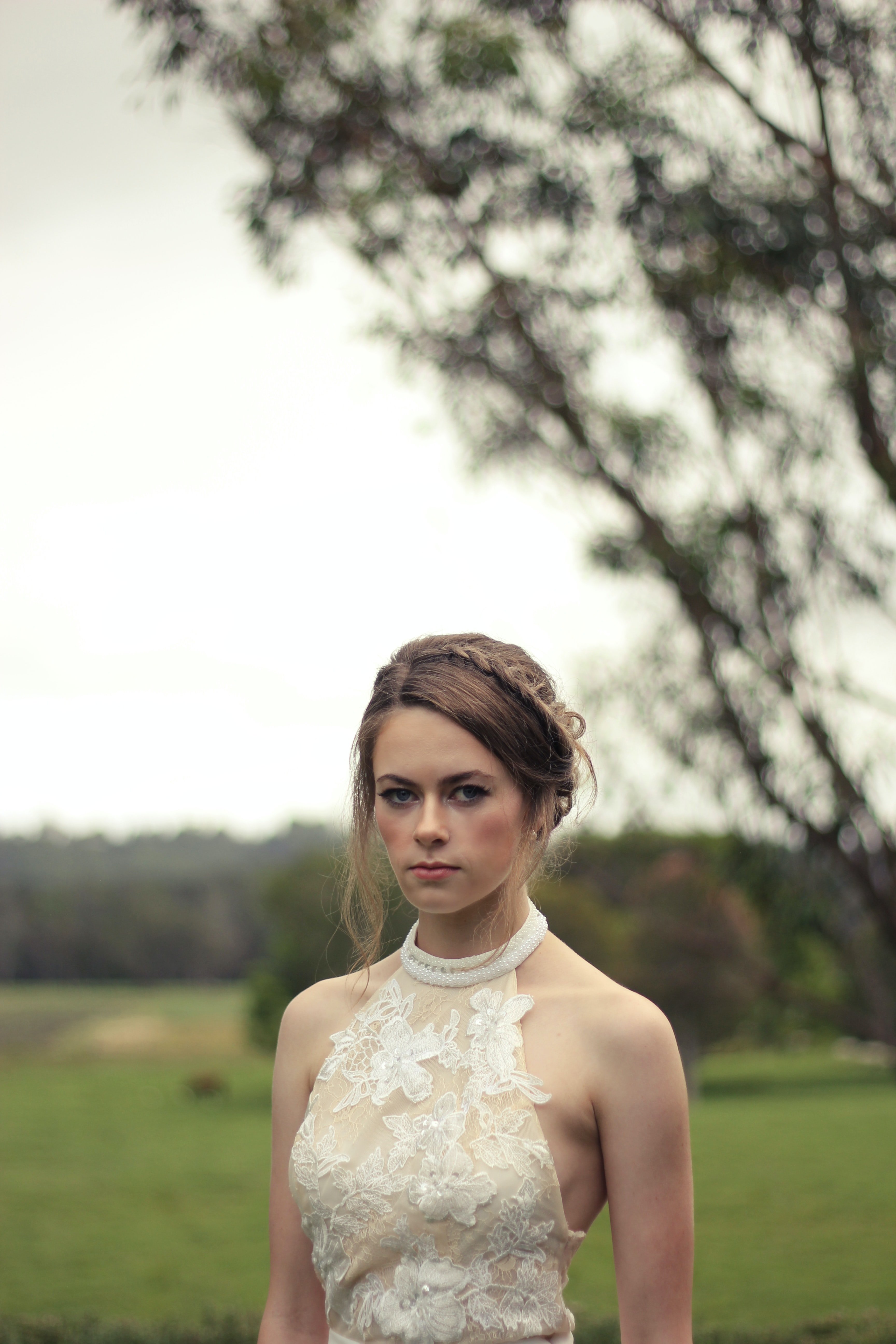 Brittany was furious when Mark just kept talking about Aiden and didn't listen to her | Photo: Unsplash
"But Brit," Before Mark could say anything, the young man approached the stage and stood beside them. Mark asked Brittany to listen to Bob's heartbeat with the stethoscope. She was hesitant at first, but she did, and when Mark told her, "It's Aiden's heart, Brittany," she froze in place.
Mark explained, "Bob is one of the people who was saved with Aiden's help."
After Aiden's death, Brittany had donated her late son's organs, and through her donation, she had saved three lives. One of them was Bob, who needed a heart transplant, and was given Aiden's heart.
Mark knew how dearly Brittany missed Aiden, so he had been planning everything for a long time. For a few months, he had just met disappointment, but before their wedding, he managed to find Bob, who was the recipient of Aiden's heart.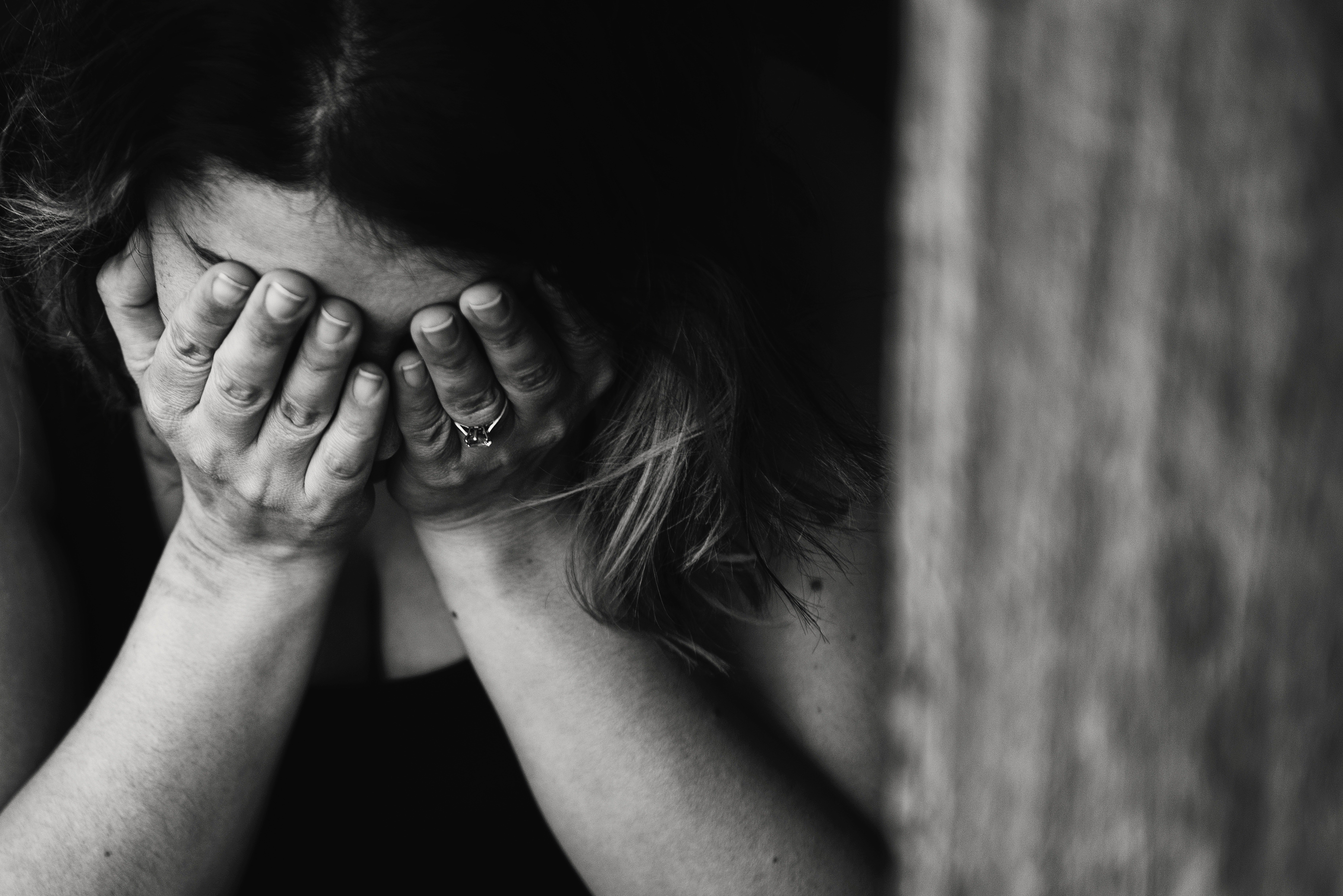 Brittany couldn't stop crying when she learned Bob had received Aiden's heart | Photo: Pexels
Brittany's eyes welled up as she heard the heartbeat of her late son. She held Mark's hand in hers once more, but this time with love. "I can't thank you enough, Mark. I just can't! I feel like Aiden is still with us."
"You don't need to say anything, honey," Mark said as he hugged her. "I'm glad I was able to bring you and Aiden back together."
What can we learn from this story?
Everything happens in life for a reason. Brittany's first marriage didn't work out for her because she was fated to marry Mark.
Those who care about us will go to any length to make us happy. Mark truly loved Brittany and went out of his way to make her wish of seeing their son at their wedding come true.
Share this story with your friends. It might brighten their day and inspire them.
If you enjoyed this story, you might like this one about an old lady who kicked out her daughters with their babies and never regretted it.
This account is inspired by our reader's story and written by a professional writer. Any resemblance to actual names or locations is purely coincidental. All images are for illustration purposes only. Share your story with us; maybe it will change someone's life. If you would like to share your story, please send it to info@amomama.com
Please fill in your e-mail so we can share with you our top stories!