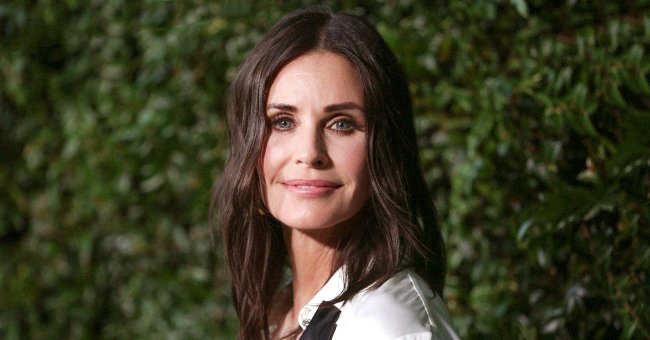 Getty Images
Courteney Cox Conquers Fear of Heights in New Instagram Video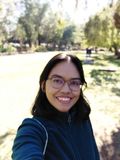 "Friends" star Courteney Cox shared her experience doing a stunt on the set. She posted an Instagram video that showed her and a stunt woman going up 50 feet from the ground. Check out her clip.
Courteney Cox became a household name for her role as Monica Geller on the NBC sitcom "Friends." The critically-acclaimed show ended in 2004, and Cox went on to take on more exciting projects.
Most notably, Cox starred in the FX drama series "Dirt," and in the ABC/TBS sitcom "Cougar Town," which ran from 2009 to 2015. This year, she and her "Friends" co-stars delighted fans with their reunion.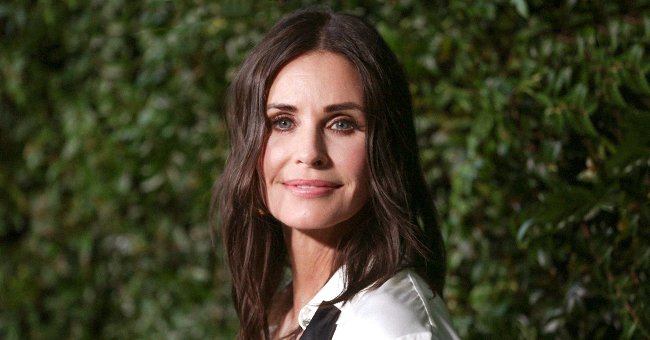 Courteney Cox at the Our Majestic Oceans Benefit Dinner hosted by Chanel on June 2, 2018 in Malibu, California. | Photo: Getty Images
Besides appearing on TV shows, Cox is also known for her humor on social media. Recently, she shared her unusual experience on the set of a new project she was working on. In the video, she said:
"So I'm afraid of heights, and I just walked into the set. I was told I was going 15 feet in the air. It was 50 feet."
After explaining her situation, the Screen Actors Guild Award winner showed her harness, of which she seemed pessimistic. She wore a floral dress identical to that of her lookalike stunt woman.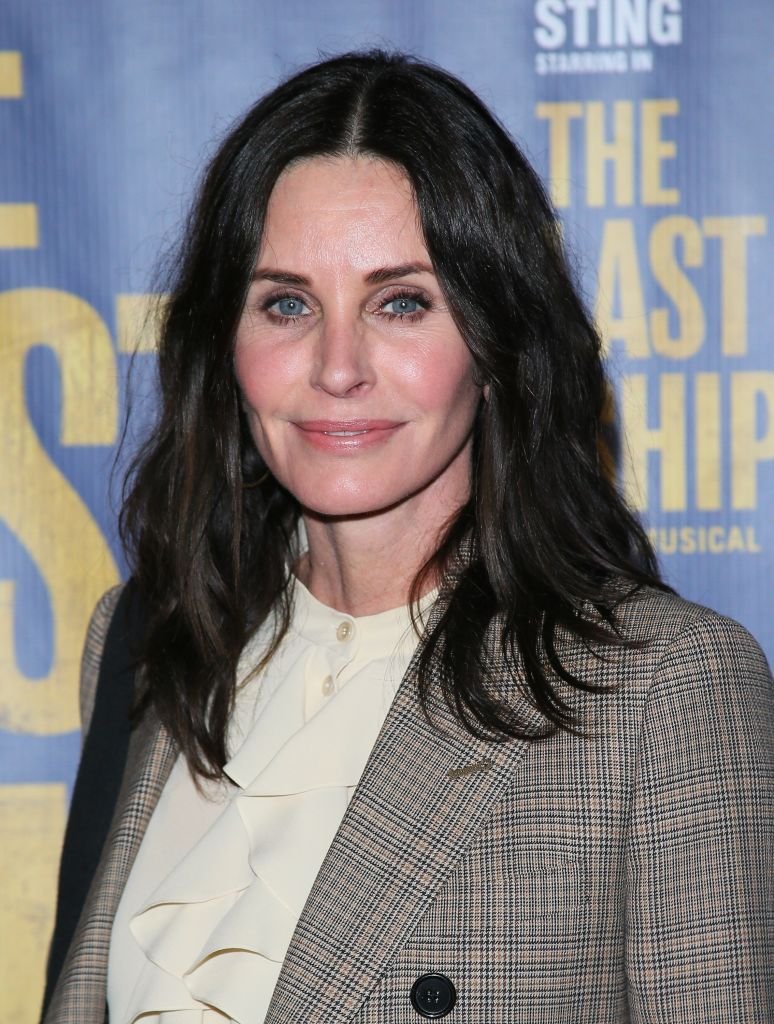 Courteney Cox at the opening night performance of "The Last Ship" on January 22, 2020 in Los Angeles, California. | Photo: Getty Images
She then showed footage of herself and the stunt woman standing on a platform as it was lifted up. Fear was visible in Cox's face, but like a true actor, she pulled off the scene brilliantly, with the help of the stunt woman.
Cox has reportedly been filming her new horror-comedy series "Shining Vale" for Starz since July.
Fans and celebrities alike were quick to share their thoughts in the comments section. Acclaimed singer Brandi Carlile quipped: "Payback for what you made me do in the Right On Time video."
Actress Arielle Vandenberg remarked that Cox was brave, while many amused fans dropped cry-laughing emojis. Still, more fans praised the "Dream On" actress for doing what her work demanded of her.
Cox has reportedly been filming her new horror-comedy series "Shining Vale" for Starz since July. She has been giving fans glimpses of her new show's behind-the-scenes through her Instagram updates.
As her new set is located near the iconic Central Perk cafe from "Friends," she recently amused fans with a video that showed her delivering coffee to tourists relaxing on the iconic Central Perk couch.
The famous cafe was also featured in "Friends: The Reunion." Fans of the show became emotional as Cox and her co-stars, Jennifer Aniston, Lisa Kudrow, Matt LeBlanc, Matthew Perry, and David Schwimmer relived moments from the series.
Aired on HBO Max, the two-hour special featured guest appearances from A-list celebrities. The "Friends" fever seems to be never-ending, with Cox recently marking the show's 27th anniversary with a tribute on Instagram.
"Friends" premiered in 1994 and Cox posted a throwback clip where she was talking about the show on "The Tonight Show with Jay Leno" in 1994. In the interview, the actress lauded "Friends" as a "great show."
Please fill in your e-mail so we can share with you our top stories!