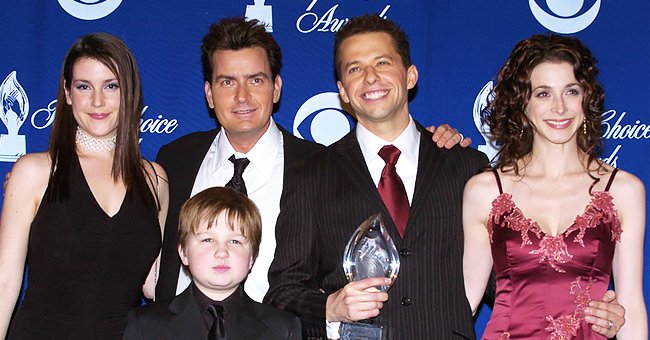 Getty Images
'Two and a Half Men' Child Star Angus T Jones Looks Unrecognizable & Open to Acting Return

After a long hiatus from the spotlights, the former child actor and sitcom star Angus T. Jones opened up about the possibility of returning to acting.
The 27-year-old used to be one of the highest-paid actors on TV when he starred in the famous CBS sitcom "Two and a Half Men," earning a net worth of $20 million. Angus T. Jones played Jake Harper for ten seasons and he suddenly quit the show and Hollywood altogether.
He revealed later that he couldn't be in the show anymore due to his religious practices. Jones made a controversial statement at the time, even calling his former show "filth."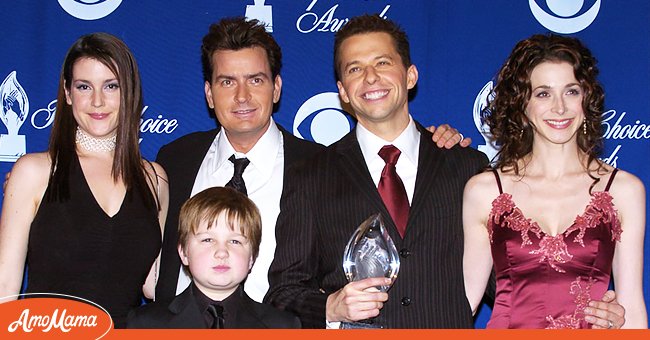 Melanie Lynskey, Angus T. Jones, Charlie Sheen, Marin Hinkel, and Jon Cryer of Two and a Half Men, winner for Favorite New TV Comedy Series. | Source: Getty Images
In a 2012 YouTube video named "Angus Jones Testimonial Part 2," that went viral, the former child star stated that he was on the show but he didn't want to do so and asked people to stop watching:
"Please stop watching it. Please stop filling your head with filth. People say it's just entertainment. Do some research on the effects of television in your brain."
In another interview, Jones called himself a "paid hypocrite," as he explained that his work at the show conflicted with his Christian faith, so it made no sense for him to continue working there.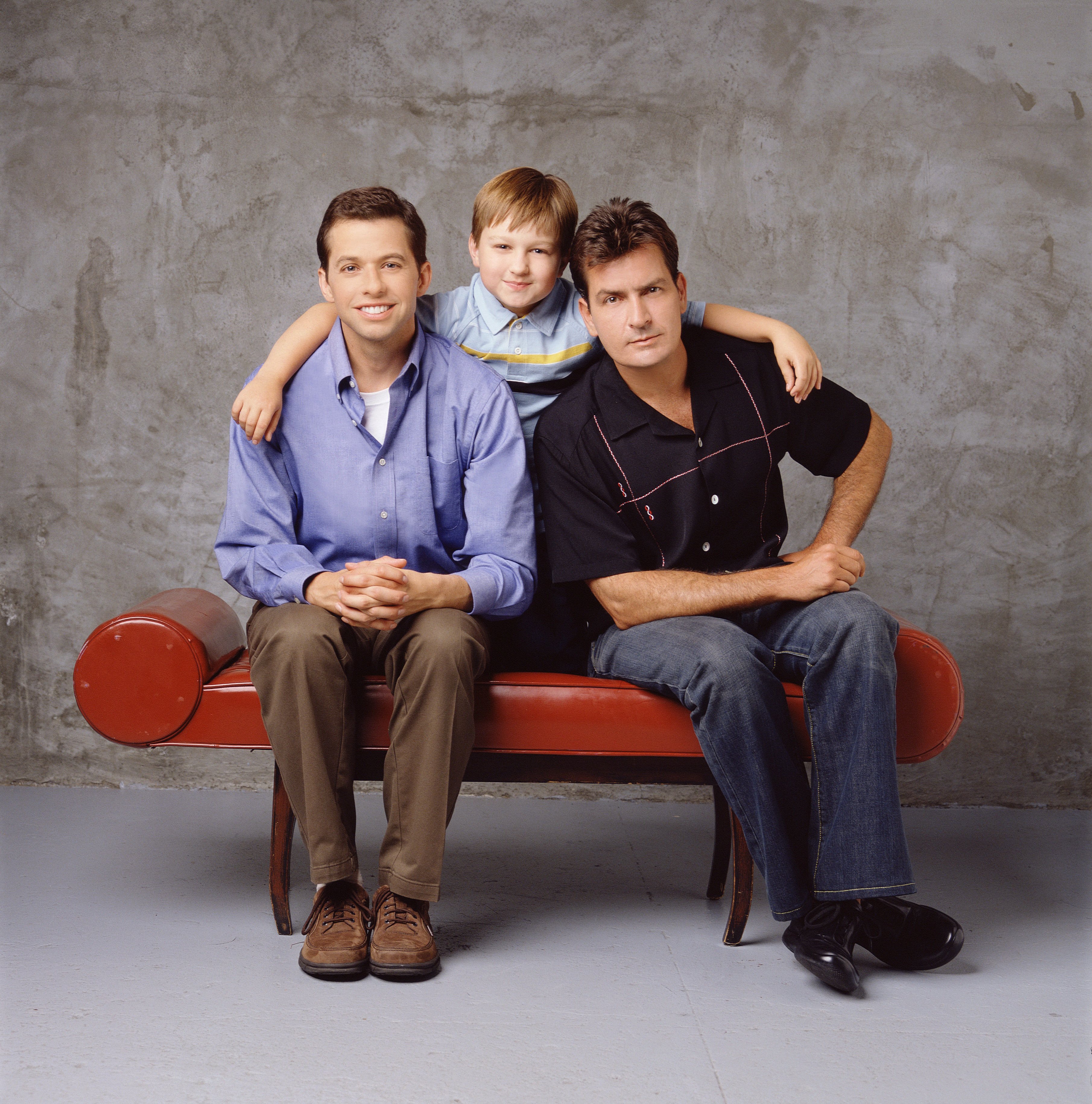 Promotional portrait of, from left, American actors Jon Cryer, Angus T. Jones, and Charlie Sheen for the television comedy 'Two and a Half Men,' Los Angeles, California, 2003. | Source: Getty Images
ENTERTAINMENT VS FAITH
In the same year that the YouTube video aired, Jones had just joined the Seventh-day Adventist church. He was reading the Bible, and before finding himself in the Adventist church, he'd gone to "three to four churches every Sunday," as he shared in the YouTube video.
His statement caused a frenzy and the former actor, who was 19 at the time, posted an apology later, saying that he was grateful for the opportunity he was given:
"I apologize if my remarks reflect me showing indifference to and disrespect of my colleagues and a lack of appreciation of the extraordinary opportunity of which I have been blessed."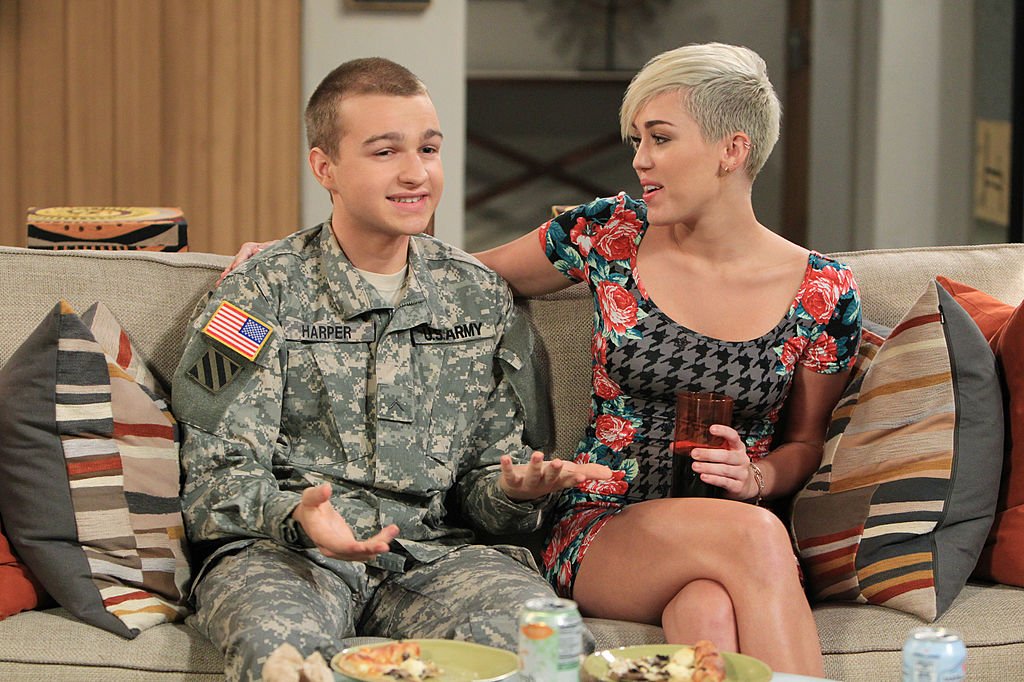 Jake (Angus T. Jones, left) and Missi (Miley Cyrus, right) plan a rendezvous at the beach house, on TWO AND A HALF MEN, Thursday, Nov. 8, 2012. | Source: Getty Images
Despite the reports stating Jones' performance at the "Two and a Half Men" 11th season, Jake Harper last appeared in season 10, in May 2013. His apologies were welcomed by both Chuck Lorre and the rest of the team that Jones was invited to make a special appearance in the series finale.
THE SITCOM AND ITS CONTROVERSIES
The hit series was rife with drama. The show ran for 12 seasons, earned nine Emmys, gathered over 10 million viewers, made millions of dollars, and became one of the most successful sitcoms on American TV.
Jones' exit from the show and his controversial statements weren't the biggest headaches for the show's creator. In 2011, Charlie Sheen, the leading star who played Charlie Harper, was fired. Sheen's troublesome behavior and instability were giving the show's crew a hard time.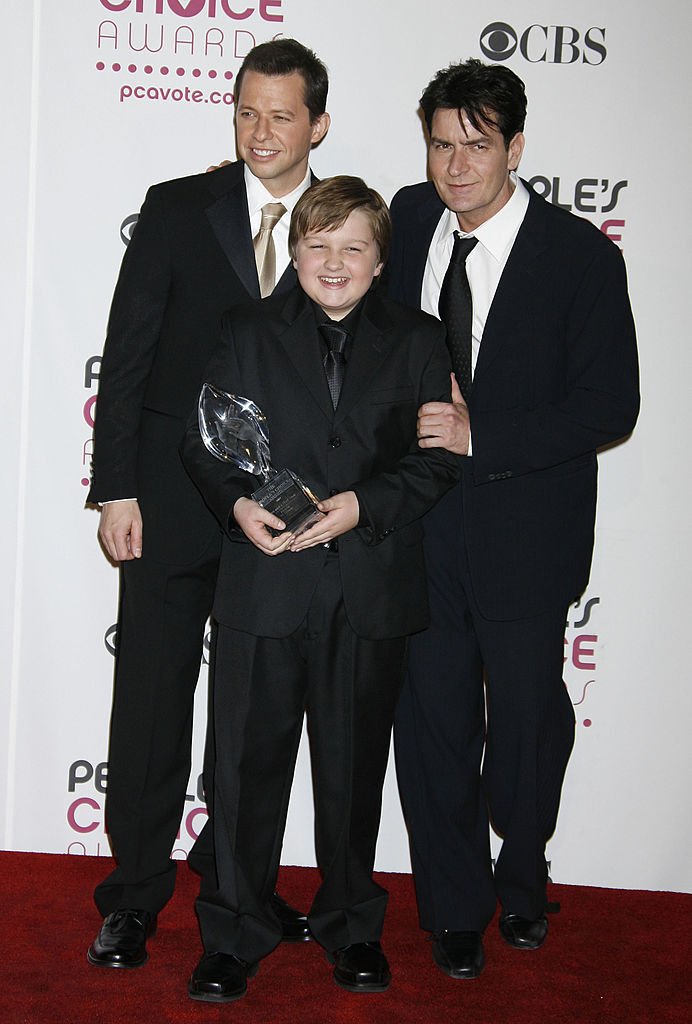 Jon Cryer, Angus T. Jones and Charlie Sheen, winners of Favorite TV Comedy for "Two and a Half Men" in 2007. | Source: Getty Images
Ashton Kutcher replaced Sheen as a result, but the show didn't survive. After four more seasons, the TV series was called off. The audience dropped significantly and fans said that the show "wasn't the same without Sheen."
LIFE AND CAREER
"Two and a Half Men" was Jones' major hit, but he was already an actor before landing the Jake Harper role. The former sitcom star started early as a child actor and had supporting roles in other films such as "See Spot Run," "Simpatico," "George Of The Jungle 2," and "The Christmas Blessing."
In 2003 he landed one of the main roles in the series and quickly became a household name. After leaving the show, Jones enrolled at the University of Colorado at Boulder in an environmental studies program.
Angus T. Jones attends the 1st Annual Combsgiving Festival at Food Haus on November 22, 2016 in Los Angeles, California.| Source: Getty Images
He later changed his major to Jewish studies. In 2016, Jones told People that he was looking forward to having a "normal life" again and college would give him the opportunity to no longer be the center of everyone's attention.
After all the drama involving his departure from "Two and a Half Men," his involvement with the Seventh-day Adventist Church and publicly calling out the sitcom, at the same year he gave the above statement to People, Jones decided to step back from religion:
"I'm stepping away from the organizational business-model programs.I'm interested in seeing where I go without an organization putting a stamp of approval on if I'm good or bad or whatever."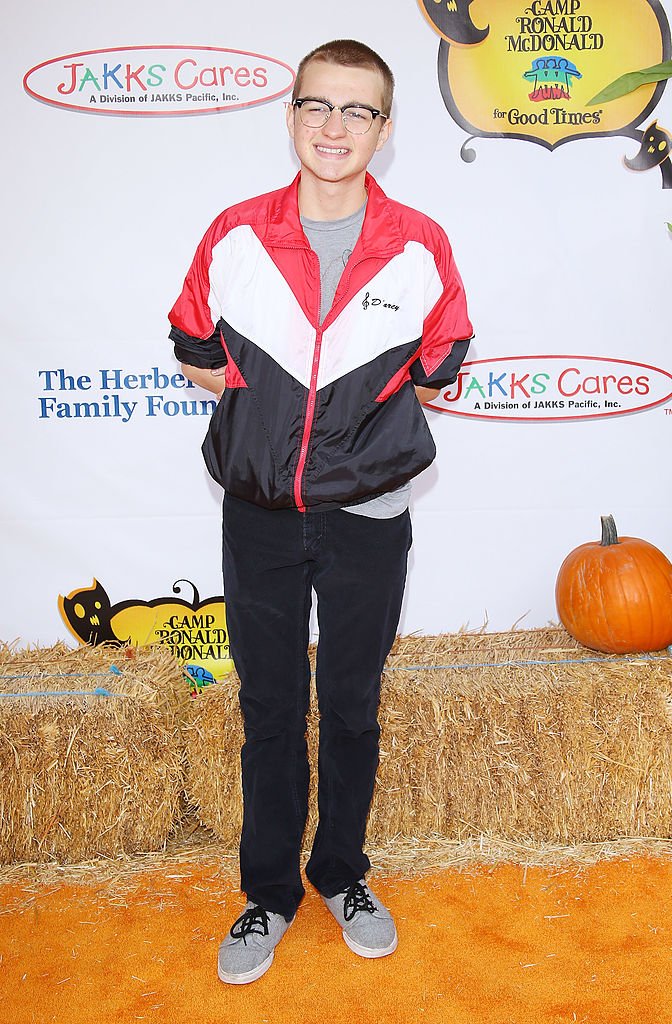 Angus T. Jones arrives at Camp Ronald McDonald for Good Times "20th Annual Halloween Carnival" held at Universal Studios Backlot on October 21, 2012 in Universal City, California. | Source: Getty Images
Despite the hiatus from Hollywood, Jones wasn't completely done with acting. Before the comedian Louis CK scandal, the former child star made a special appearance in the web series "Horace and Pete."
Louis CK explained he chose Jones for the role on his web series because of the similarities between the actor and the character. The 27-year-old played a man named Horace who could keep the bar open and continue the family tradition.
Besides acting, Jones also explored other aspects in the entertainment industry — production. After meeting Diddy's son, Justin Combs, and his Tonite, an events company he cofounded, Jones got the job as the president of entertainment.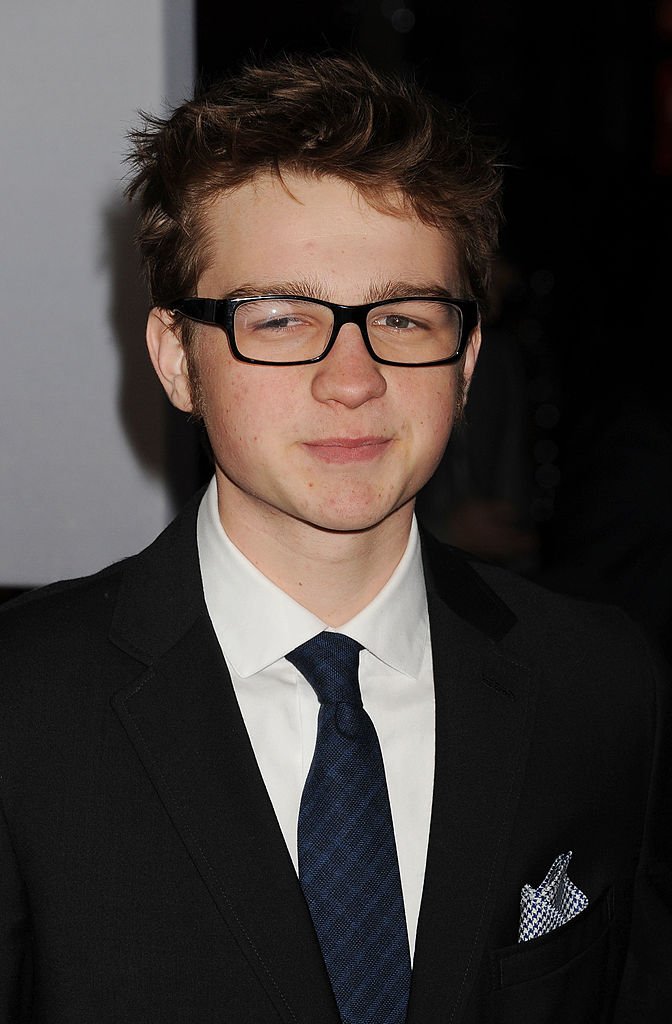 Angus T. Jones attends People's Choice Awards 2012 at Nokia Theatre LA Live on January 11, 2012 in Los Angeles, California. | Source: Getty Images
Working at the Tonite team, in a role he's never done before — some of his responsibilities were hiring employees, taking care of infrastructure, and even working with Excel spreadsheets — made Angus T. Jones reflect upon his time as Jake Harper in Chuck Lorre's sitcom.
That alone made the young man reflect and even consider getting back on acting again. He shared with People that the door is "definitely open," but he doesn't want to go all the way; instead, he wants to take it slow and appreciate his "ability to travel and to move around at a moment's notice."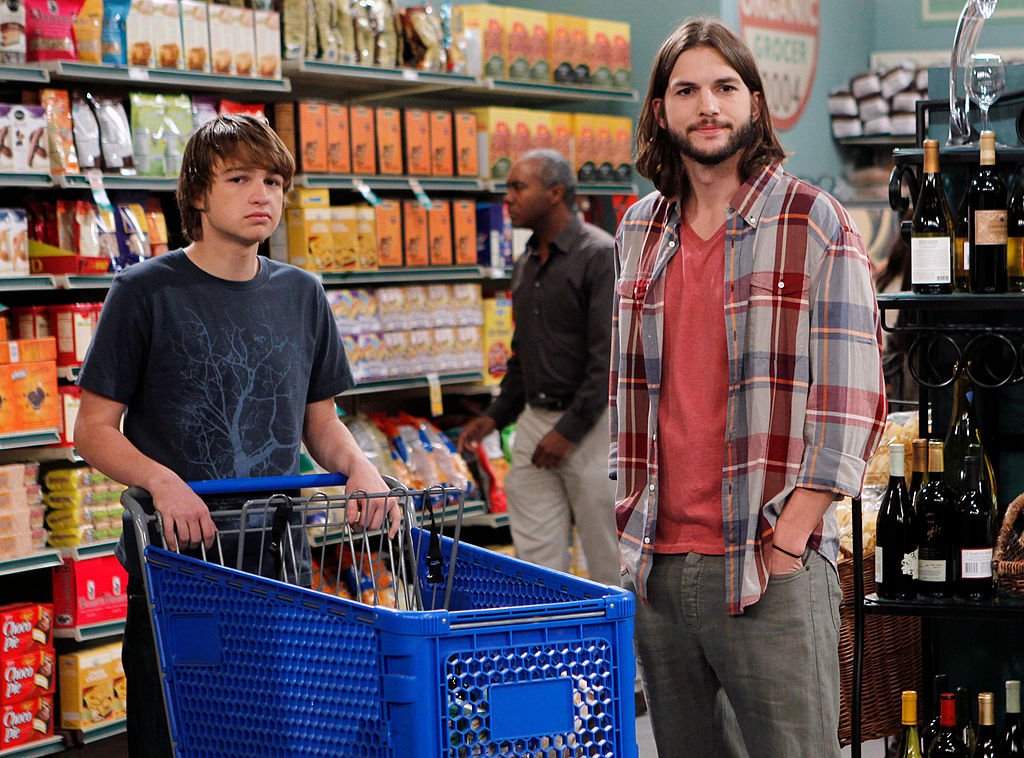 Jake (Angus T. Jones) and Walden Schmidt (Ashton Kutcher) on TWO AND A HALF MEN, Monday, Nov. 21 2011. | Source: Getty Images
Not much is known about Jones' current life and work. We know that he is not in a hurry to get back to the TV screens. What we also know is his love for his younger brother, Otto. The former actor is taking time to enjoy his sibling's company.
In 2021, he's 27, single and enjoying life. Last month he was photographed in L.A., rocking a serious beard, walking towards his car barefoot. He looks unrecognizable with a long head of hair, long beard, and hat but he seems to be happy. In his last interview with People Jones said that he was "regretting nothing."
Please fill in your e-mail so we can share with you our top stories!