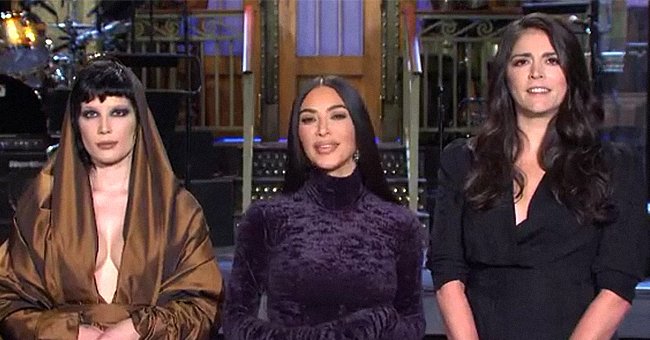 instagram.com/nbcsnl
Kim Kardashian Shares Glimpse of Upcoming SNL Hosting Role alongside Cecily Strong & Halsey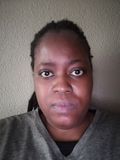 This week, Kim Kardashian fans got a first look at the reality star in her hosting capacity for "Saturday Night Live." The star gave a hilarious outlook on how easy show hosting was.
Ahead of Kim Kardashian's "Saturday Night Live" hosting gig, the show shared a teaser for her fans. In the short clip, Kardashian, 40, stood in between cast member Cecily Strong, 37, and singer Halsey, 27.
At the start of the clip, the "Keeping Up With the Kardashians" star announced herself as this weekend's host. She also confirmed that Halsey would be with her.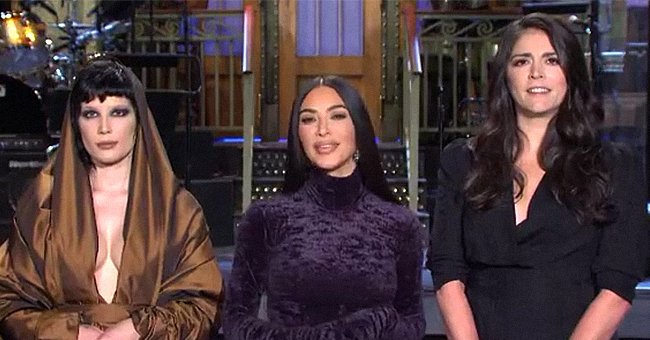 Cecily Strong, Kim Kardashian, and Halsey appear on a "Saturday Night Live" teaser for Kardashian's upcoming hosting debut. Clip posted on October 7, 2021 | Photo: Instagram/nbcsnl
Strong then revealed the "crazy thought" she just had by asking the other women if they should start their own group, but Halsey, who'll be show's guest performer, quickly brushed that idea off.
Kardashian hilariously revealed that Strong had pitched the idea to them backstage, and their answer had been the same. Strong then turned the topic to the SKIMS brand founder.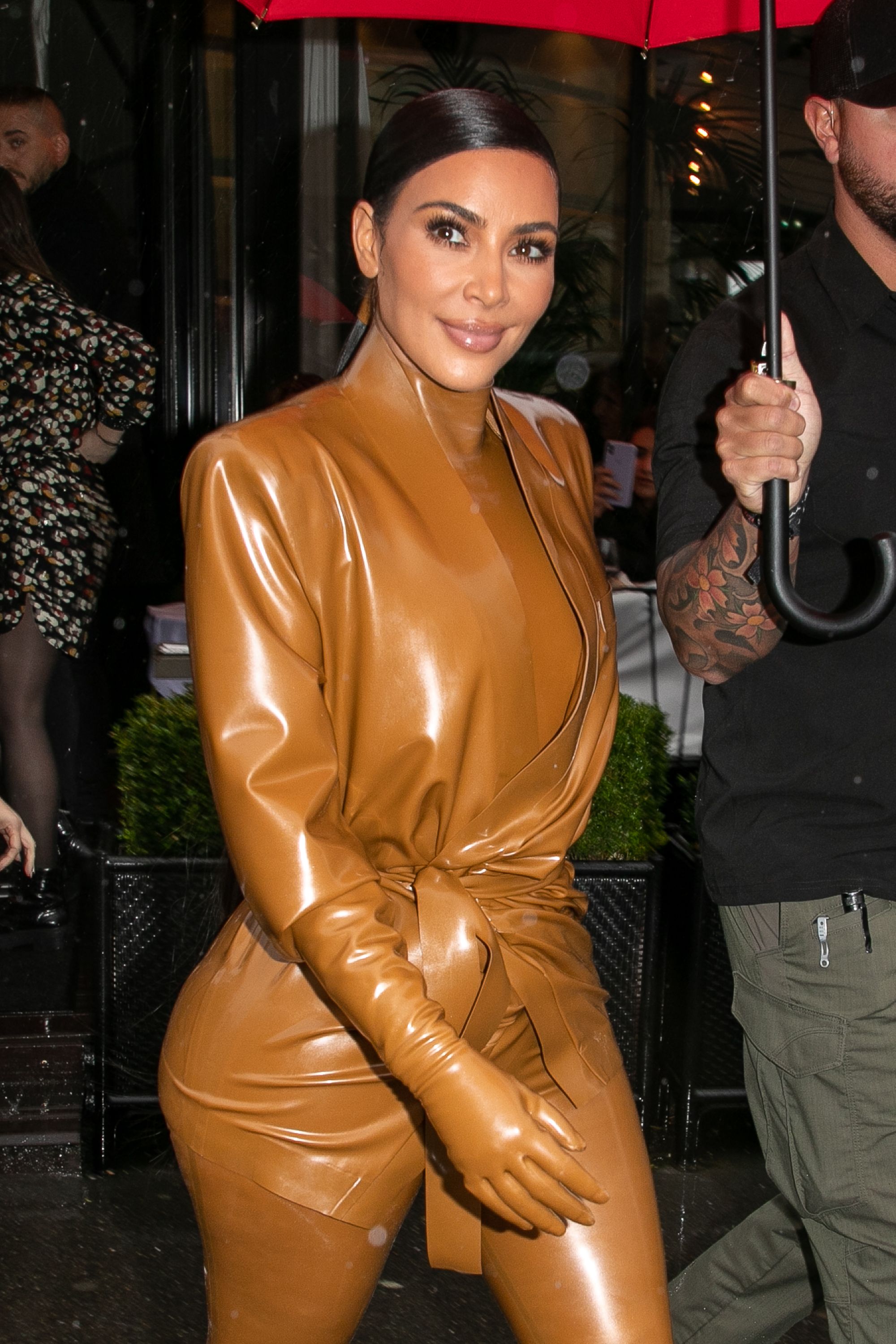 Kim Kardashian seen leaving the L'Avenue restaurant on March 1, 2020, in Paris, France | Photo: Marc Piasecki/GC Images/Getty Images
She asked Kardashian if she wasn't nervous about having to do sketch comedy for the first time. The famous television personality questioned why she should be and if she had to write sketches and memorize lines.
Before "KUWTK" and "SNL," Kardashian had several cameos on television shows and movies.
Halsey explained there would be cue cards for that, leaving the reality star to ask if she'd be the best-looking person that night. Strong informed Kardashian that she'd be the most good-looking person that night. The clip ended with Kardashian saying how easy hosting was!
Kardashian might've seemed relaxed and quite calm in the clip, but a People source said the star was feeling pressured as the day loomed, adding:
"She's both nervous and thrilled."
The insider also revealed that the gig was a big deal for the KKW Beauty line founder and that she took it seriously. According to Billboard, the star has even enlisted the help of her estranged husband, Kanye West, who has performed on "SNL" seven times.
An E! News source said the former reality star and West engaged in "creative conversations" to prepare her ahead of her hosting debut.
Before "KUWTK" and "SNL," Kardashian had several cameos on television shows and movies. She appeared on shows like "CSI: NY," "Drop Dead Diva," and "Last Man Standing."
Some diehard fans might also recall seeing her as Elle on "Beyond the Break." In 2008, she starred in the film "Disaster Movie" where she played a character named Lisa, a cheerleader.
Please fill in your e-mail so we can share with you our top stories!