Getty Images
Kathleen Bradley AKA Mrs Parker in 'Friday' Defies Age at 70 & Is a Proud Mom of 2 Grown Kids

Almost every 90z kid loved Ice Cube's classic comedy "Friday," which had some very memorable characters. One of them was Mrs. Parker, who lived right across the street.
Mrs. Parker, played by Kathleen Bradley, was the tall and pretty Black woman who was always skimpily dressed and criticized by every woman. At the time, she was in her early 40s.
At 70, time didn't stand a chance as Bradley, a proud mother of two and a grandmother, never stopped looking gorgeous and has proven that black women can age gracefully.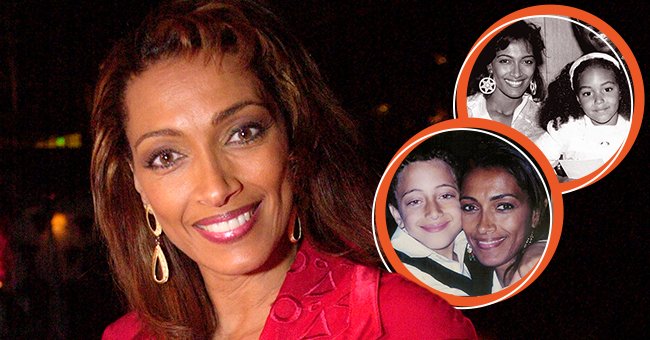 Photo of Kathleen Bradley and photos with her children | Photo: Instagram.com/foxxychey, Instagram.com/kathleenbradley_mrsparker, Getty Images
ABOUT BRADLEY
Born on January 10, 1951, Kathleen Bradley realized that she wanted to be an actress very early in life. Trips to the theater with her mother incited her love for the craft.
To get her to where she wanted to be, she took modeling lessons, entered pageants, took parts in plays, and was ultimately crowned Miss Black California in 1971 after she moved to Los Angeles.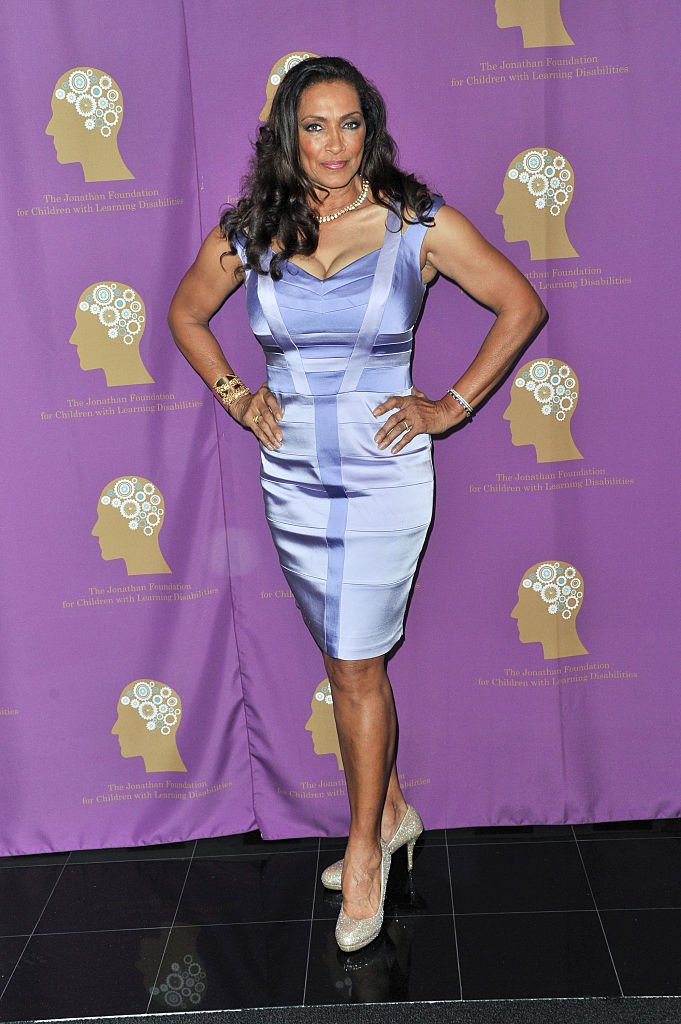 Kathleen Bradley at The Jonathan Foundation's Fundraiser to Aid Children With Autism and Learning Disabilities at Marconi Automotive Museum on April 19, 2015, in Tustin | Photo: Getty Images
After winning the crown, she became a part of a female group called The Love Machine. After eight years with the group, she left and got married to Bill Overton in 1981.
On August 24, 1982, she gave birth to her first daughter, Cheyenne Maree Overton. The following year, she and her husband got a divorce. However, she never stopped pursuing her career.
In 1988, she got married for a second time to her longtime boyfriend, Terrence Redd. In her late thirties, the couple welcomed a son named after his father on November 3, 1989.
Her husband is a mechanical engineer and general contractor who owns his own company called Extreme Creativity Engineering and Construction Company.
After Bradley remarried, she got her big break in 1990 and became the first African American model to be called a Barker Beauty on "The Price Is Right" hosted by Bob Barker.
From 1990 to 2000, she stayed on the show and made her mark as Vashtii in the 1991 movie "Perfume" and Mrs. Parker in the 1995 movie "Friday."
In 2000, Bradley was let go from "The Price Is Right" following a troubled period behind the show's scenes. She was said to have received an undisclosed monetary settlement.
Even though she did not sue the show, in June 2014, she was able to write her truth in her memoirs titled "Backstage at The Price Is Right: Memoirs of a Barker Beauty."
She went on to appear in other shows such as "Family Feud," "Access Hollywood," "E! True Hollywood Story," "Grey's Anatomy," "A House Divided," and more.
From her Instagram, it would seem as though Bradley never aged. Even with two kids, her skin still looks flawless as she shows off her legs in this photo.
In another photo with her son, she looks more like his older sister than his mother as she celebrated National Sons Day with him. Even though he looks like his dad, you can't mistake the resemblance to his mother.
On celebrating her daughter's birthday, you can see the shared resemblance. The two who could pass for sisters were all huddled up with Bradley's granddaughter.
One thing is for sure, Bradley is not ready to retire as she went back on set to shoot a movie called "Daughters of Dolomite." She was seen in an all-black ensemble that makes you wonder what role she'd be playing.
BRADLEY AND MOTHERHOOD
When Bradley got married to Redd, she became a stepmother for the first time. Redd had a daughter, Dior, from his previous marriage to Bernadette Stanis.
For Bradley, being a stepmother has been a fairytale. Even though raising someone else's child requires a lot of giving and taking, Dior has been a wonderful daughter so far.
Bradley may have played many roles in her career, but the one role she loves above all is being a wife and a mother. Her flexible work schedule gives her enough time to spend with her family.
She's done all she can for her children while growing up and led them on the right path while also being a role model to them.
Now, she gets to be a doting grandmother and gets to hang out with her son's daughter and her daughter's son.
Please fill in your e-mail so we can share with you our top stories!