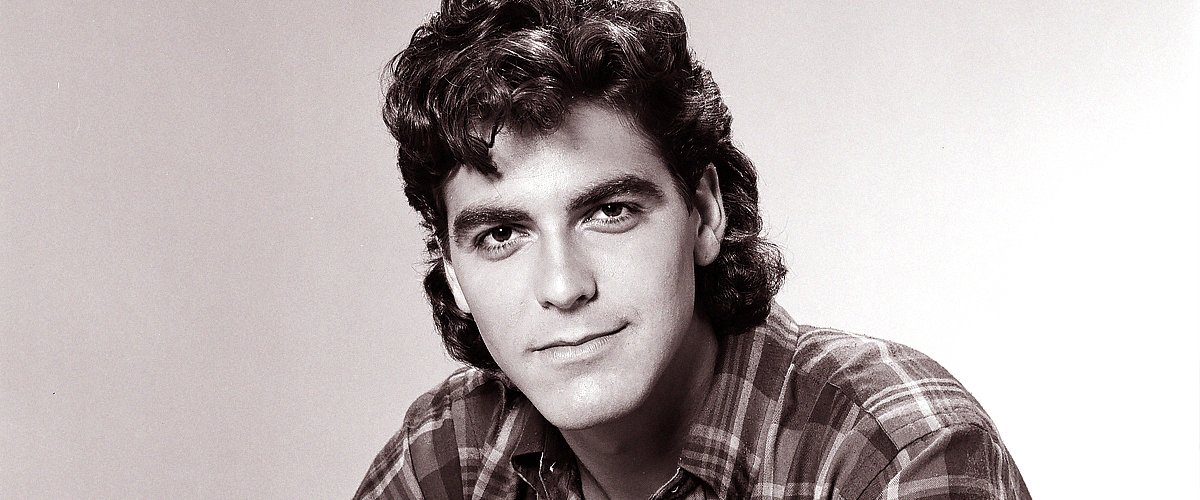 Getty Images
George Clooney Was Called a Desirable Bachelor While Already in His Longest-Lasting Relationship
Actor George Clooney is one of the most prolific movie stars on the planet, with a career spanning more than three decades. Aside from his career, Clooney's personal life is worth noting, and here are some details about the Hollywood charmer.
Few actors can boast of the style, charisma, and talent wielded by Hollywood old-timer George Clooney. The 60-year-old actor has been an A-lister for the majority of his career and boasts of a fanbase that belongs only to the best of actors.
Before his marriage to his wife Amal Clooney, the Academy Award winner was considered one of Hollywood's most eligible bachelors because of his disinterest in marriage, but despite that, Clooney has a long dating history. Still, his longest relationship is with the most unlikely person.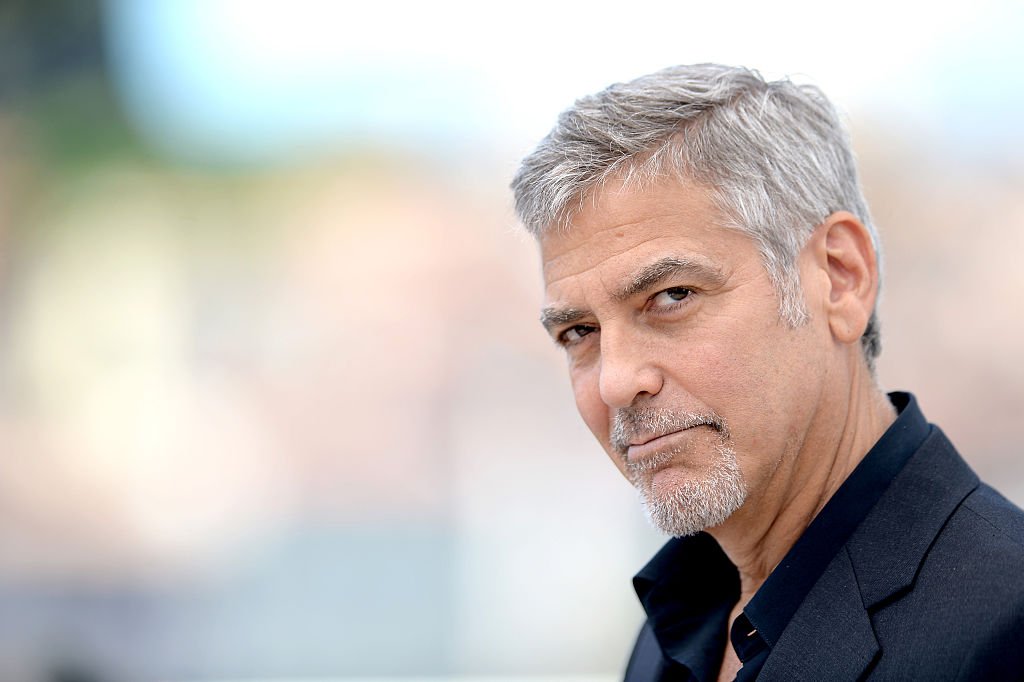 George Clooney at Cannes, France on May 12, 2016. | Photo: Getty Images
WHO IS CLOONEY?
Clooney is known for playing several iconic roles, with the most popular of them being his role in "Ocean's Eleven" films as well as his Oscar-winning performance in "Syriana."
Throughout his career, Clooney has received praises for both his acting skills and physical qualities. He was called "The Last Movie Star" by TIME magazine, and People Magazine has twice named the "Batman" star the Sexiest Man Alive.
Clooney was born in 1961, in Lexington, Kentucky, to an affluent family. His father, Nick, was a famous television personality and his mother enjoyed a long career as a singer and actress.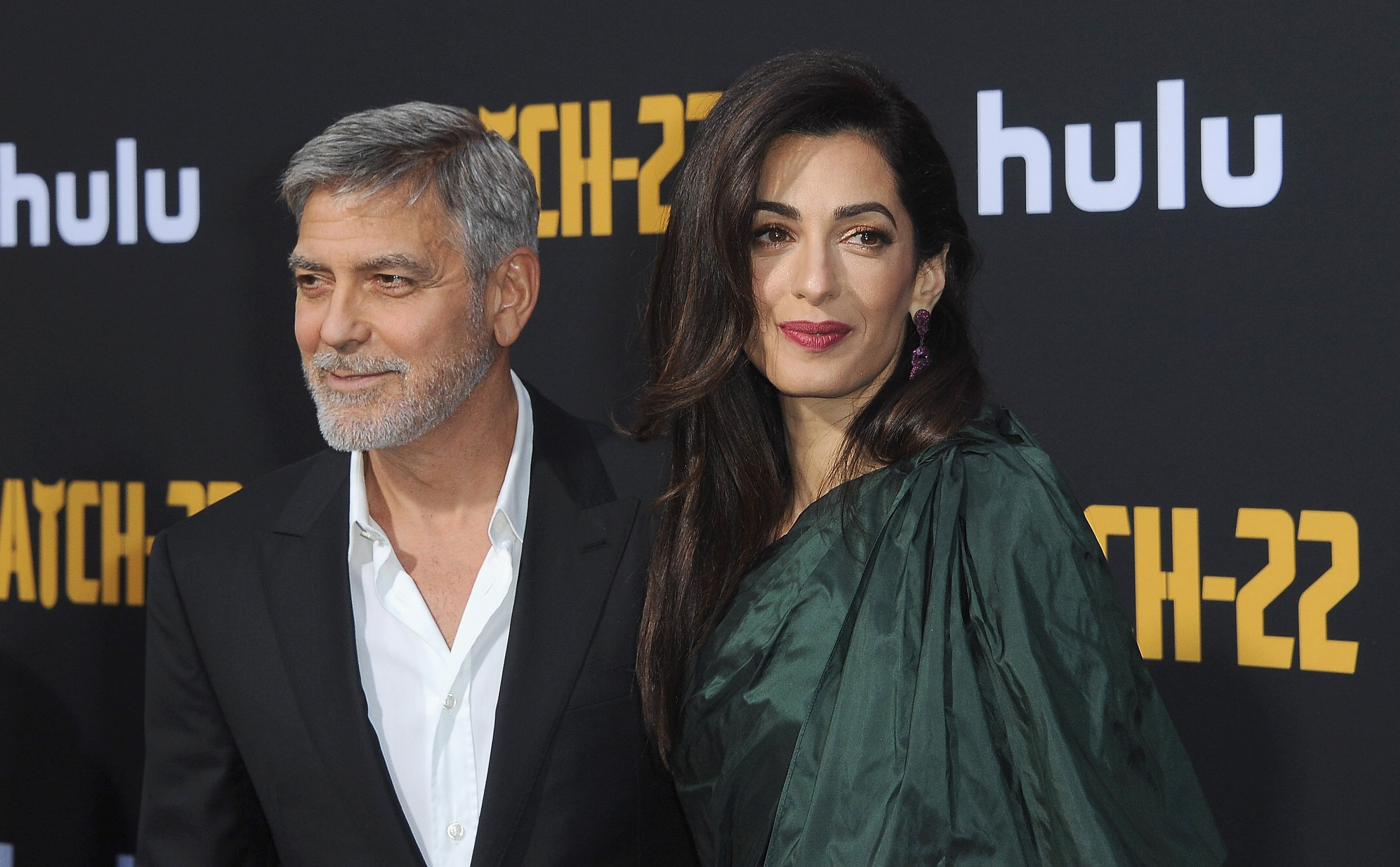 George and Amal Clooney at the Hollywood premiere of "Catch-22" in May 2019. | Photo: Getty Images
Growing up, Clooney was exposed to media and entertainment, and it was clear from a young age that he was bound to follow in the steps of his parents and become an entertainer himself.
At age five, Clooney had his first television appearance on a local show his father Nick hosted. Growing up, Clooney saw his acting expression curtailed by an illness, and throughout his teenage years, he focused on sports.
The actor later enrolled to study journalism at the Northern Kentucky University, but his stay in the school was a short one as he often doubted his abilities as a good journalist and grew tired of being compared to his iconic father.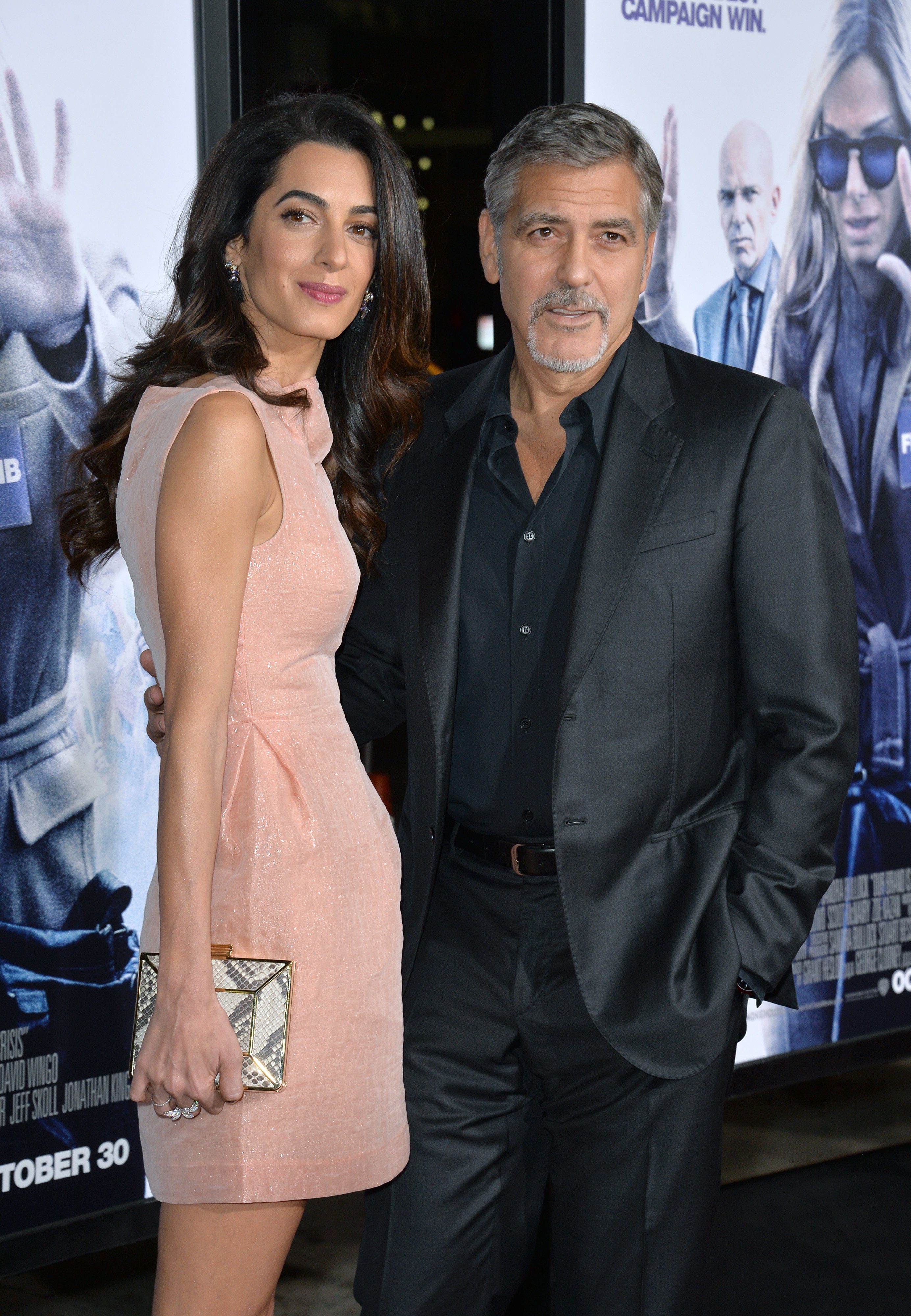 Producer George Clooney & wife Amal Alamuddin at the premiere of his movie "Our Brand is Crisis" at the TCL Chinese Theatre, Hollywood on October 26, 2015. | Photo: Shutterstock
CLOONEY'S CAREER
After dropping out of college, Clooney found some odd jobs through which he tried to survive. First, he worked as a shoe salesman and, later, as a farmhand picking tobacco.
It was while working on a tobacco farm he got a call from his cousin to feature in a movie being shot. The movie was about horse racing, and Clooney got a minor role and also worked as a crew member, helping out on the set.
The movie never got released, but it helped revive the interest in acting in Clooney. He then realized his true passion, and with the support from his cousin Miguel, he decided to move to Los Angeles in search of acting jobs.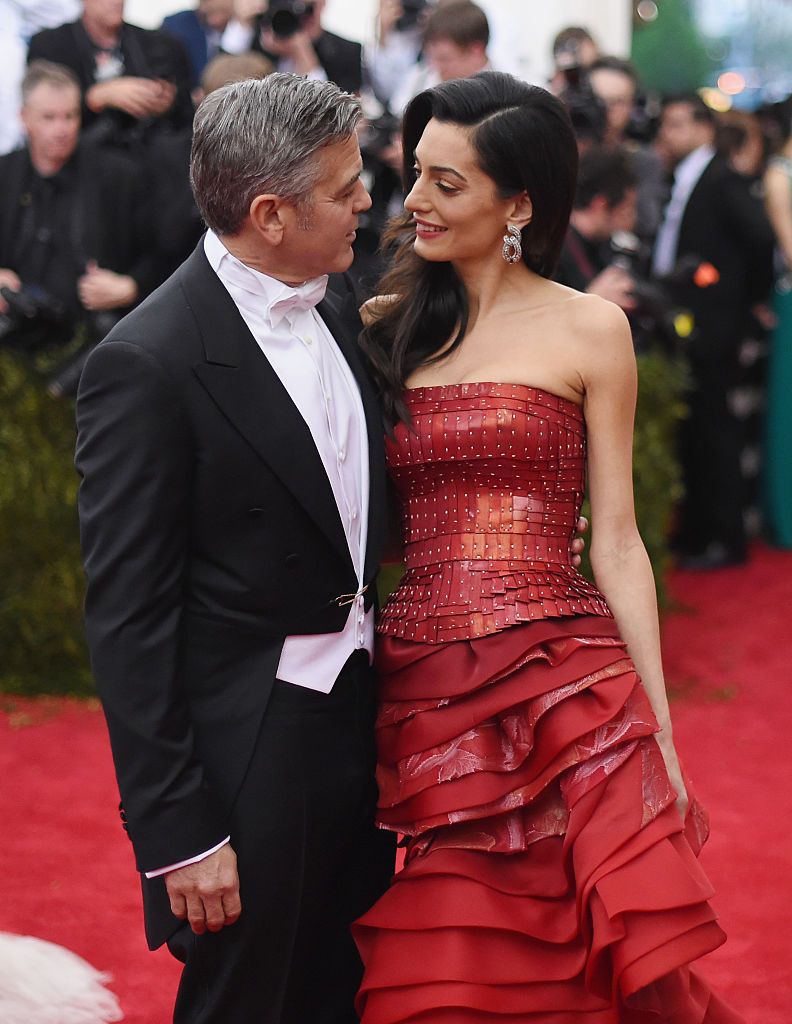 George and Amal Clooney at the "China: Through the Looking Glass" Costume Institute Benefit Gala on May 4, 2015. | Photo: Getty Images
Clooney secured a recurring role on the famous teen comedy "The Facts of Life," from 1985 to 1987. Afterward, Clooney also made guest appearances on the sitcom "Roseanne," from 1988 to 1991.
His big break came in 1994 when he featured in a medical drama titled "ER." Clooney played Dr. Doug Ross, a pediatrician known for his love for women and friendliness with his patients.
The show was all it took to launch Clooney to stardom, and soon, he began to secure some of the top roles in the industry and played in top movies such as "Out of Sight," "Ocean's Eleven," and "Suburbicon."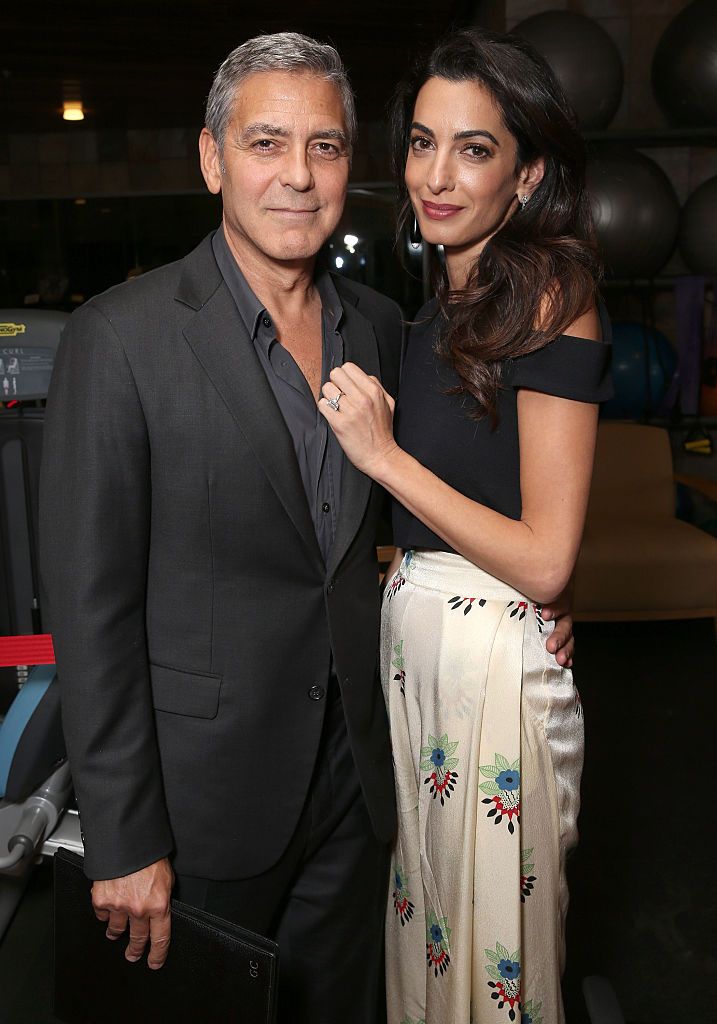 George and Amal Clooney at the MPTF 95th-anniversary celebration with "Hollywood's Night Under The Stars" on October 1, 2016. | Photo: Getty Images
RELATIONSHIPS
Clooney is undoubtedly a paparazzi favorite and has often been linked to some of the prettiest actresses in the industry.
His first marriage was to actress Talia Balsam, and following its end, he vowed never to try marriage again. He also dated stars like Céline Balitran, Lisa Snowdon, Krista Allen, Sarah Larson, Elisabetta Canalis and Stacy Keibler.
In the late '80s, Clooney and the late Kelly Preston had a relationship while both stars were struggling in their careers, but following the end of that relationship, Clooney began his longest affair.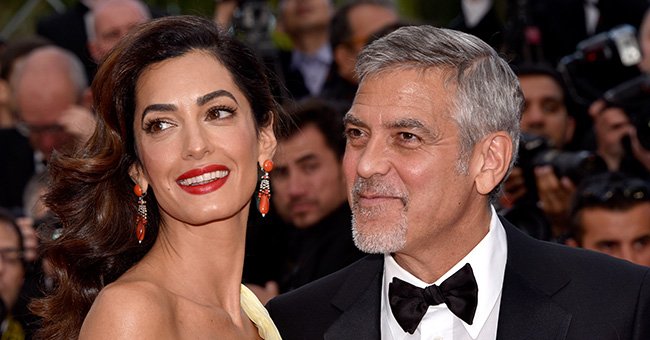 Amal and George Clooney at the "Money Monster" premiere during the 69th annual Cannes Film Festival on May 12, 2016. | Photo:Getty Images
CLOONEY AND HIS PIG
Like most celebrities, Clooney is a lover of animals. The actor's longest friend was his 300lb pot-bellied pig, Max, with whom he endured a good friendship that suffered a tragic end.
Clooney purchased Max as a romantic gift for his then-girlfriend, Preston. After their relationship ended and Preston married actor John Travolta, Clooney and Max forged a formidable partnership.
The actor often joked that Max was his longest relationship, and judging by the short romances and flings he had, fans took the joke for reality. Clooney's pet, Max, surprisingly lived to be 19-year-old but suffered from arthritis.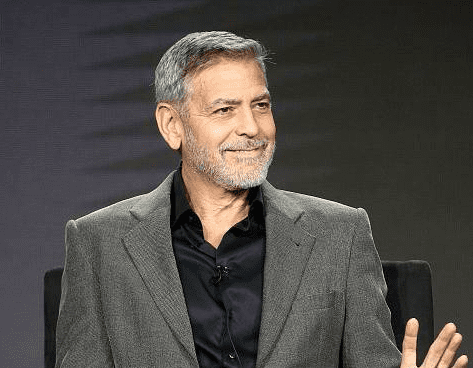 George Clooney of the television show "Catch 22" speaks during the Hulu segment of the 2019 Winter Television Critics Association Press Tour at The Langham Huntington, Pasadena on February 11, 2019 . | Photo: Getty Images
Clooney later confessed that he was shocked by the demise of his longtime friend despite the poor state of health Max had been in the final weeks he spent with the actor.
Max and Clooney's relationship was a warning to any potential partner joining the actor. Clooney would often spell out a disclaimer, letting them know they had to love his pig if they loved him.
Clooney and Max shared lots of hilarious moments. The actor never required an alarm because his beloved pig was sure to squeal loudly in the morning, demanding breakfast, and Max had a long appetite to match his size.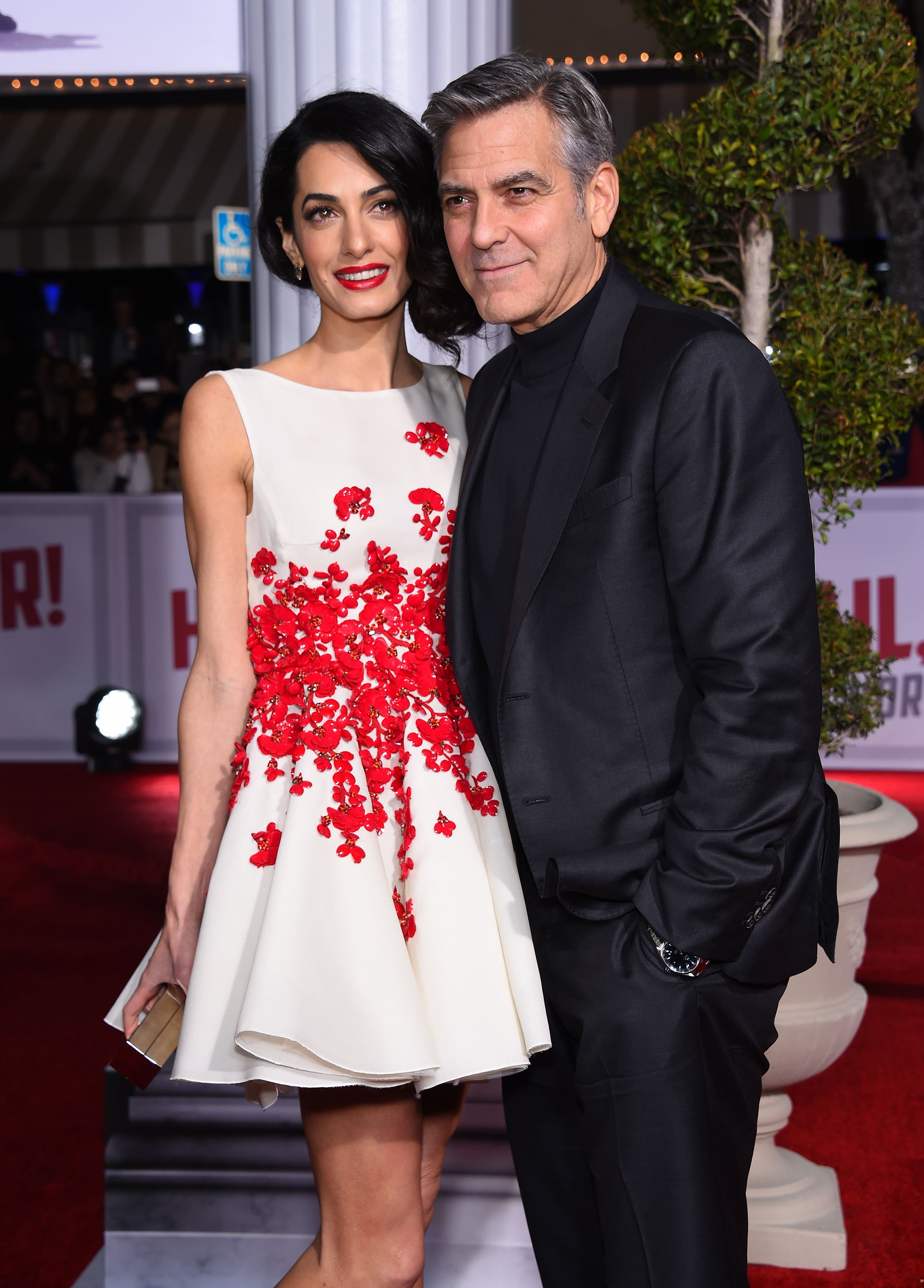 George Clooney & Amal Alamuddin arrives to the "Hail, Caesar" World Premiere on February 01, 2016. | Photo: Shutterstock
One funny episode between the duo occurred in 1994 during an earthquake. An angry Clooney was woken by the loud squeal of his pig, and upon realizing that there had been an explosion, Clooney thought of the worse.
The actor noted he was not wearing any clothes at the time and had a friend of his who stayed downstairs come running up with a gun and no clothes.
Clooney decided to leave a note to his loved ones in case the worse had happened, explaining the awkward situation of two naked men and a pig,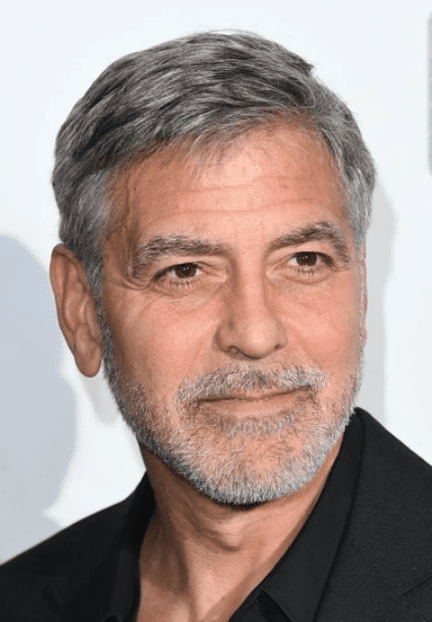 George Clooney at the "Catch 22" UK premiere on May 15, 2019. | Photo: Getty Images
Following the death of his pig, Clooney confirmed that Max had satisfied all of his pig needs and he was not having any more pigs. He revealed that he loved pigs because they were smart and funny, and Max made a whole difference in the years they were together.
OTHER PETS
Clooney has had other pets over the years, most notably his French bulldog he named Lou and cocker spaniel Einstein. These were Clooney's companions long before he walked down the aisle with his wife.
The 60-year-old sees his fur babies as a big part of his life and they sometimes accompany him to some of his functions. Clooney undoubtedly has had the best of romances with both celebrities and his beloved pets.
Please fill in your e-mail so we can share with you our top stories!