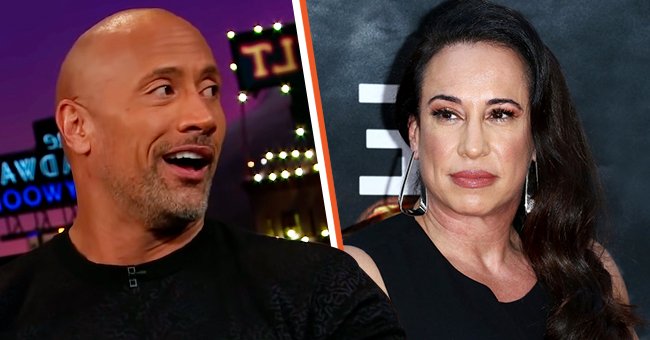 Getty Images, Youtube.com/The Late Late Show with James Corden
Dwayne Johnson's Ex-Wife Saved His Acting Career While They Were Going Through Divorce

Dany Garcia is known first as the wife and mother of Dwayne 'The Rock' Johnson's first daughter, and she is also a fierce businesswoman who defends the interests of her ex-husband.
When Johnson was named Hollywood's highest-paid actor in 2016 by Forbes Magazine, it was no coincidence. The couple worked on building his career ceaselessly.
Luck was out of the equation — from the choice of films, his transition to television, to his strong presence on social networks, everything was calculated. As Herculean as his strength might be, not a man, not even Johnson, could have reached the heights of Hollywood alone.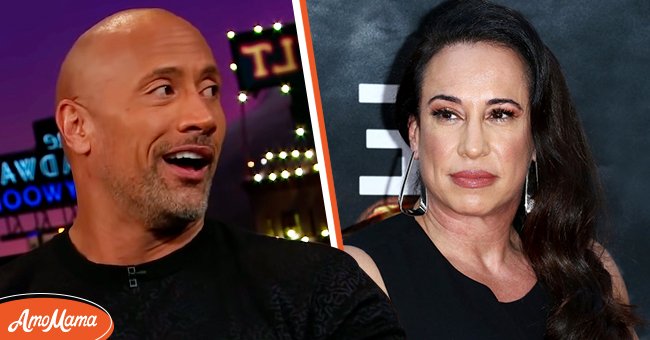 Photo of Dwayne 'The Rock' Johnson and Dany Garcia. | Photo: Getty Images, Youtube.com/The Late Late Show with James Corden
ABOUT DANY GARCIA
Hard work and total commitment to work always pay off, and Dany Garcia is a true example of this, as she has shown that this is true in many ways in her life.
From being a skinny and bullied child to being a bodybuilder, Garcia decided early in life to focus on things that made her feel great. These were things she found at the gym.
Garcia came from a poor background with immigrant parents who worked hard to provide for their children. This motivated her to work hard, so she could provide for her parents as well.
After graduating in 1992, she received a financial job at Merrill Lynch. The job helped her gain the experience she needed for her future career as an entrepreneur.
Garcia's sincerity and dedication to her work helped her rise to the position of vice president of the company. Around the same time, she became an executive at Pierce, Fenner & Smith Inc.
In 2002, she started serving as the CEO of the investment advisory firm she launched called JDM Partners LLC, and it became one of the state's top income-generating companies.
She has been a professional bodybuilder since 2011. She began pursuing the passion and finished 7th out of 42 women at her first national competition.
She obtained her professional card from the International Federation of Bodybuilding and Fitness (IFBB) in 2014 and juggles between business meetings and sports competitions.
Although she became a public figure through her relationship with the semi-retired professional wrestler Johnson, she maintained a strong determination to build a reputation for herself that is worthy of admiration.
Today, Garcia is among many personalities whose lifestyles inspire others to work hard to achieve their goals. She is a recognized entrepreneur with a business empire that generates huge income.
She is also a producer famous for her role in documentaries such as "POV," "Racing Dreams," and "Theater of War." Garcia is also the founder and president of The Garcia Companies.
Although she is now divorced from Johnson, her unconditional help in all aspects of his career has also been critical to his success.
The success of their business relationship, now with their own production company, Seven Bucks, created in 2012, is all the more curious given their breakup.
Garcia is an unconditional businesswoman who takes advantage of all the business opportunities presented to her to improve her financial situation.
She became the first woman to own an equal or majority stake in a professional sports league when she bought the XFL. Besides sports, she has a clothing line called GSTQ.
Six years after her divorce from Johnson, she married Dave Rienzi, a popular American bodybuilder, coach, and businessman known for taking fourth place at the 2011 NPC US Southeastern Championships.
JOHNSON AND GARCIA
Garcia is his longtime manager, one of his closest confidants, and his associate producer. She is also his ex-wife and the mother of his 20-year-old daughter Simone.
The couple met at the University of Miami, dated for over six years, were married in 1997, and divorced in 2008. Their marriage is perhaps one of the most successful in Hollywood.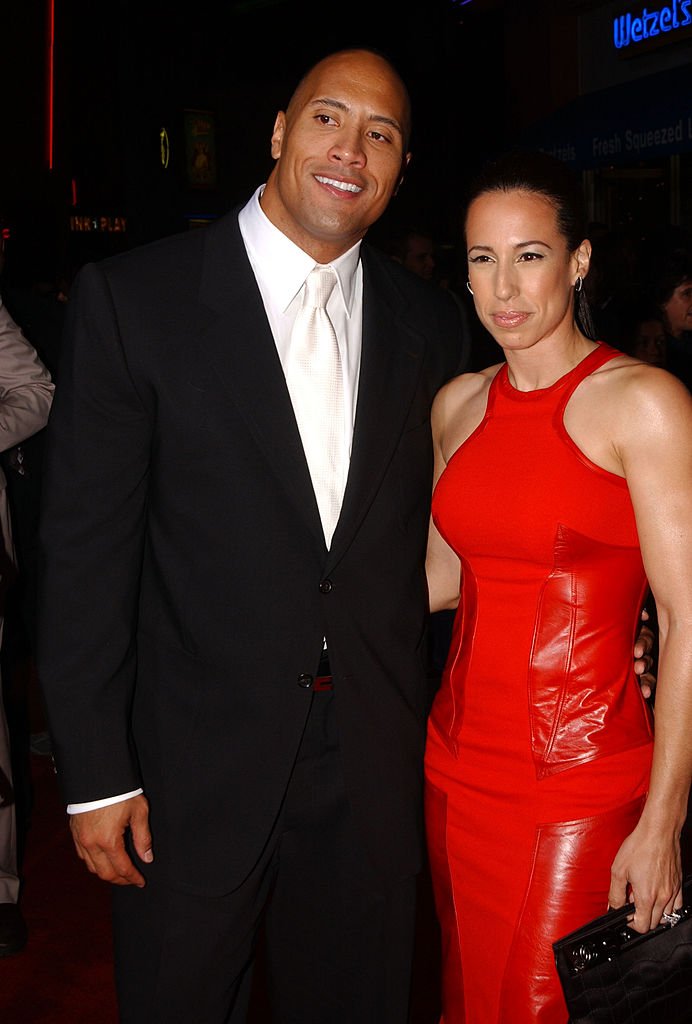 Dwayne 'The Rock' Johnson and Dany Garcia at the premiere of "The Rundown" in California | Photo: Getty Images
In the early 1990s, Johnson had a football scholarship at the University of Miami. Garcia was enrolled in the college's business school, honing the shrewd senses that got the two to where they are today.
Garcia became a finance and marketing professional to the point of starting her own business. Johnson quickly became a WWE Superstar.
Even though they were going through a divorce, Garcia helped him revitalize his career when it was mismanaged and led him towards B movies. An image so far removed from that of the charismatic WWE wrestler he once was.
He never thought he could be a Hollywood star. He thought he was too tall and too fat. For a Disney movie in 2007, he had lost so much weight that he didn't feel well.
They told him to conform to Hollywood standards to get better roles. This would have meant his giving up working out at the gym and distancing himself from wrestling.
With the filming for "The Tooth Fairy" approaching in 2010, three important things happened. First, Johnson formally asked Garcia to take over the management of his career.
He changed agents. And finally, they worked together to make him a top actor. At the release of the film "Faster" in 2010, he decided to manage his acting career as he managed that of a wrestler. He said,
"I felt there were bigger and better opportunities."
The couple had a carefully calculated plan for Johnson's career to make him a prominent star in Hollywood and other genres and media like television. They worked hard for Hollywood to make room for him.
The HBO series "Ballers" and the comedy "Central Intelligence" marked the start of these efforts. For everything they've already accomplished, Garcia makes it seem like she and Seven Bucks are just in their early days.
In 2016, Harvard University created an MBA case study class on the rapid growth of their production company and Johnson's rise in show business.
Therapy, respect for each other, and friendship were the secret to making their uncommon relationship work despite the rough times. The couple was able to sit down and be honest with each other.
They spent over a year looking at why things didn't work between them and dealt with those things so that it would never get in their way in the future.
Please fill in your e-mail so we can share with you our top stories!