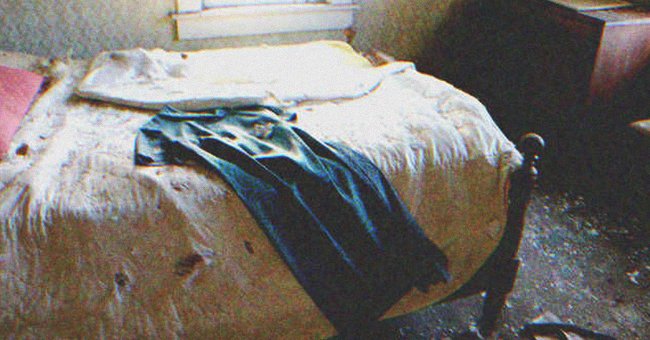 Shutterstock
Poor Woman Buys Old Dress with Crumpled Note at Flea Market and Decides to Find the Owner — Story of the Day
A poor woman bought an old dress after a sad breakup only to find a crumpled note inside it — she decided to locate the owner but found more than she bargained for.
Laura was done. She had just ended things with her boyfriend, Ian. He was a tall, handsome man who had played her like a fiddle because of her infatuation with him.
She called her feelings for him an infatuation because after they broke up, her eyes opened to how many things she had chosen to unsee. After all, she had not wanted to lose him.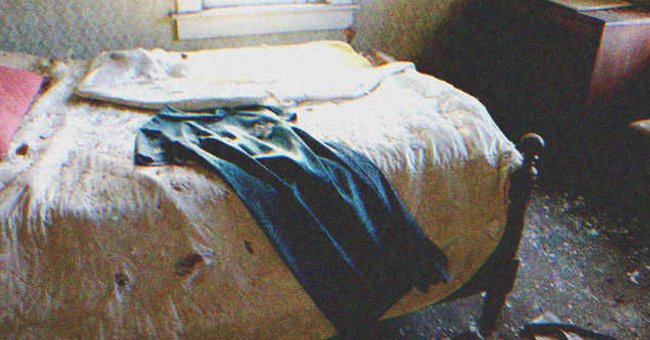 Laura bought an old dress and decided to find who the owner was | Photo: Shutterstock
It had not been love; Laura was confident. It could not have been; no man who loved a woman would knowingly hurt her with his actions.
She had been dating Ian for eight months. The first four months were blissful; it included dinner dates, morning kisses, and nightly cuddles. If only she had known they preceded four months of hell.
Ian's behavior changed in their fifth month together. He started being distant and eventually began avoiding her. Where before there had been dozens of calls from him, that month saw it all stop.
A few months later, after Laura had enough, she traced him to his office to meet him. He was not expecting her, so he was shocked when she walked into his office one Monday morning.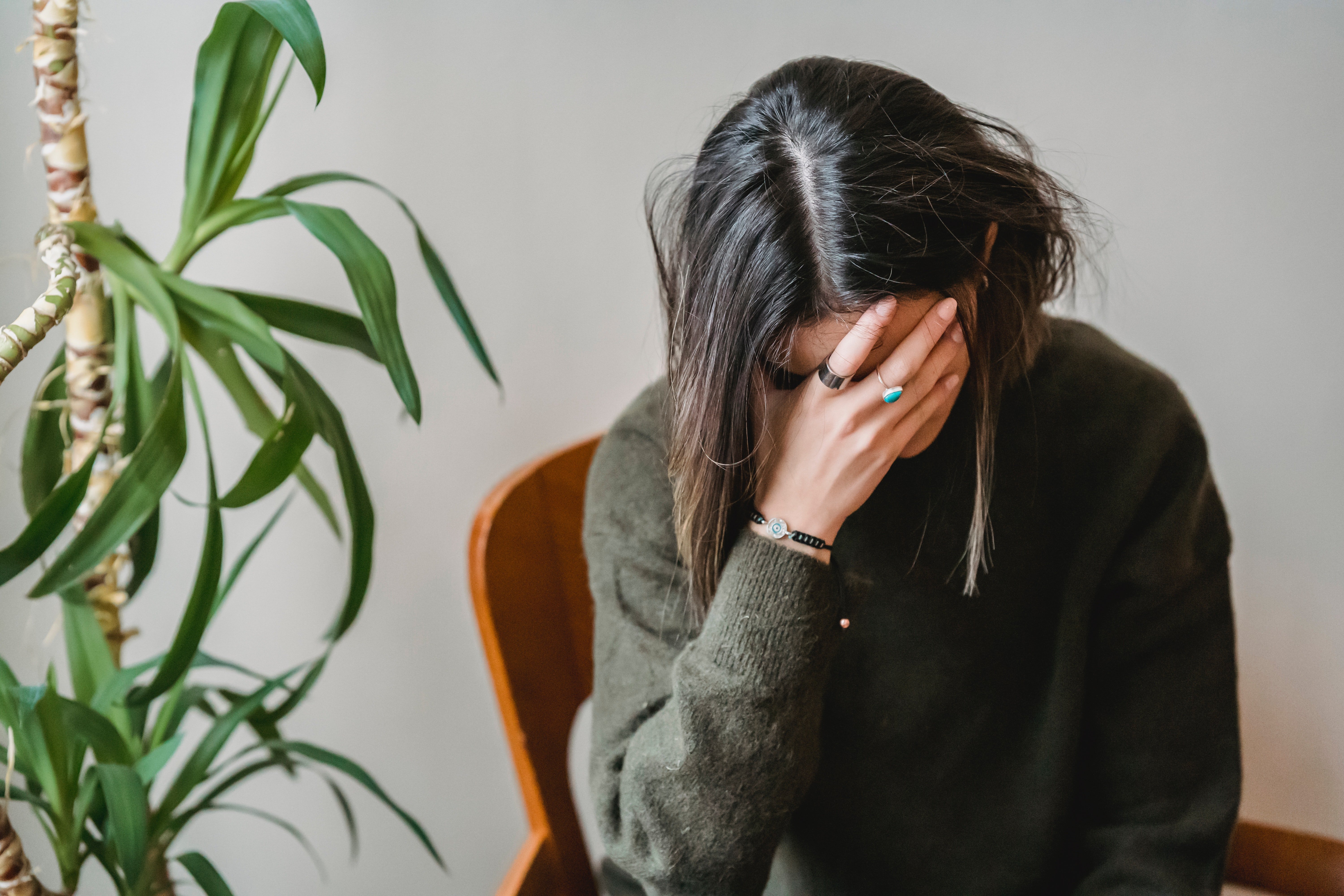 A few months later, after Laura had enough, she traced Ian to his office to meet him | Source: Pexels
They sat down to talk, and she caught a family portrait on his table. It was all she needed to know to figure out his behavior — he was a married man. She ended it with him there and walked away, heartbroken.
Rather than boarding a taxi back to her apartment, Laura chose to walk because of how sad she was feeling. She wanted time to mentally sort through her emotions and was sure a long walk would give her time to do that.
She cried as she walked, and she almost got hit twice by a car, but she was too sad to care. She walked until she came across a small flea market.
Laura would have gone past it, but she decided buying herself a gift would make her feel somewhat better. She walked along the rows of stalls, and various things started to catch her attention, distracting her from her broken heart.
Laura spent a long time browsing, indecisive about what she wanted until she noticed a white-creme dress. It looked very old but was somehow still very beautiful to look at, so she bought it.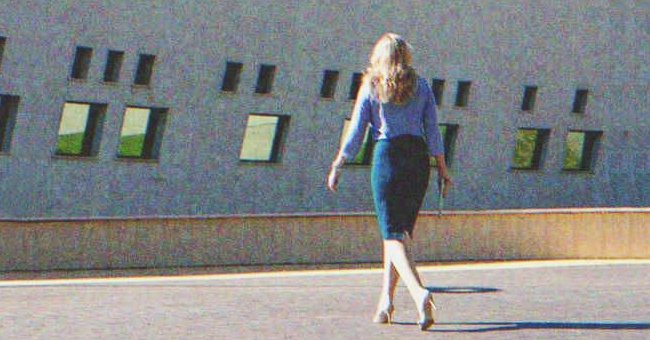 Rather than boarding a taxi back to her apartment, Laura chose to walk because of how sad she was feeling | Source: Shutterstock
At home, Laura was just about to stuff the dress into the washing machine when she felt something attached to it. There was a crumpled note in the dress that had instructions for the owner to be buried in the outfit, and it included numbers at the bottom that looked like a phone number.
Laura dialed the numbers and a male voice answered. "Hello," the voice said.
"Hi, this is Laura Isles, and I'm calling because I found this piece of paper in a dress I got at the flea market earlier today," she rushed out.
"And what does that have to do with me?" the voice asked.
"Well there was an instruction for the owner of the clothing to be buried in it and there was your line at the bottom so I thought I'd call and tell you about it."
"Oh," the man said, suddenly sounding sad. "Can we meet up?"
A few hours later, the man drove up to her house, gave Laura the money she spent on the dress, and took it off her hands, all without saying a word.
Laura was shocked by the man's rudeness. She had done him a favor by reaching out when she could have just faced her business, yet he'd treated her less than gratefully.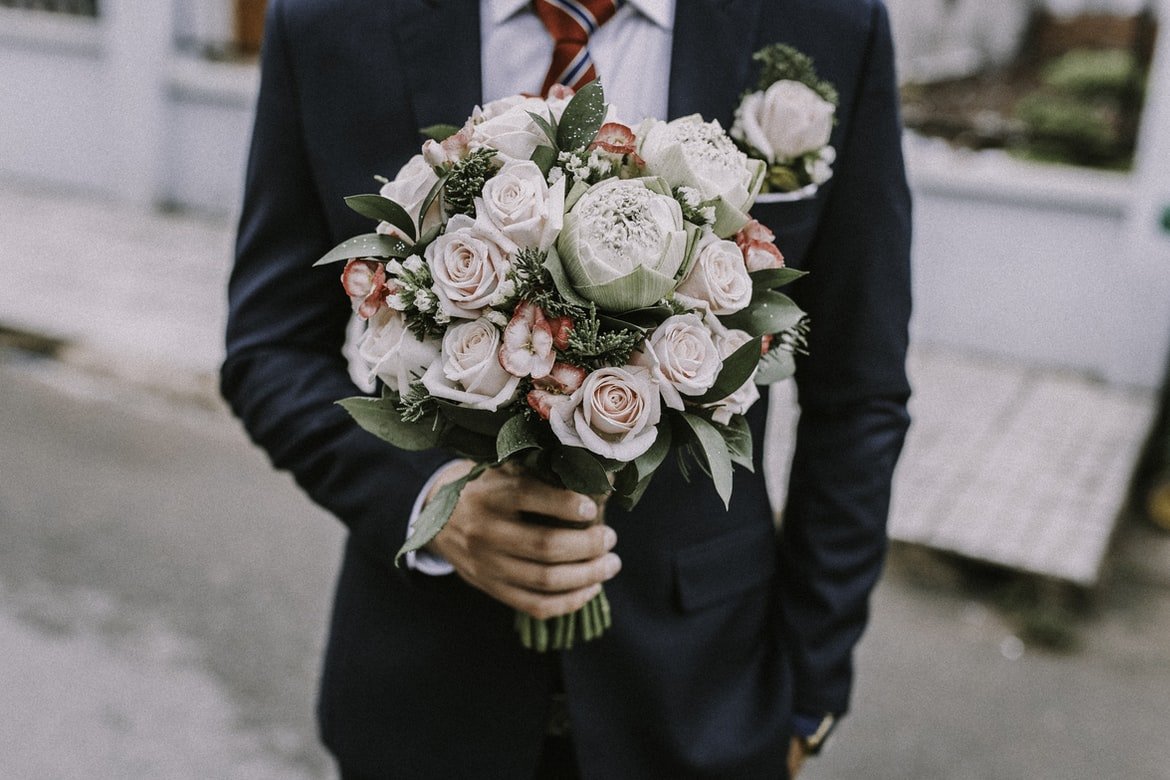 The next day, Ronald was at Laura's front door with flowers in his hands | Source: Pexels
She thought about all the things she would have liked to say to his handsome face, but she also knew she wouldn't meet him again.
The next day, he was at her front door with flowers in his hands. "Hey, I'm Ronald and I'm sorry for being so rude yesterday," he said, an earnest look on his face.
Laura waited a moment before she accepted the flowers. "They're beautiful," she told him. "Wanna come in?"
"Yes, I'd like to explain the deal with the dress."
"Thank God!" Laura exclaimed. "I worried you wouldn't get back to me."
Ronald told her the dress belonged to his mother, who had been a great person who believed in helping those less fortunate while she was alive.
Just before she died, she made Ronald promise to donate all her belongings to those in need after her demise. And when she died, he bought a brown shroud which he used to bury her in.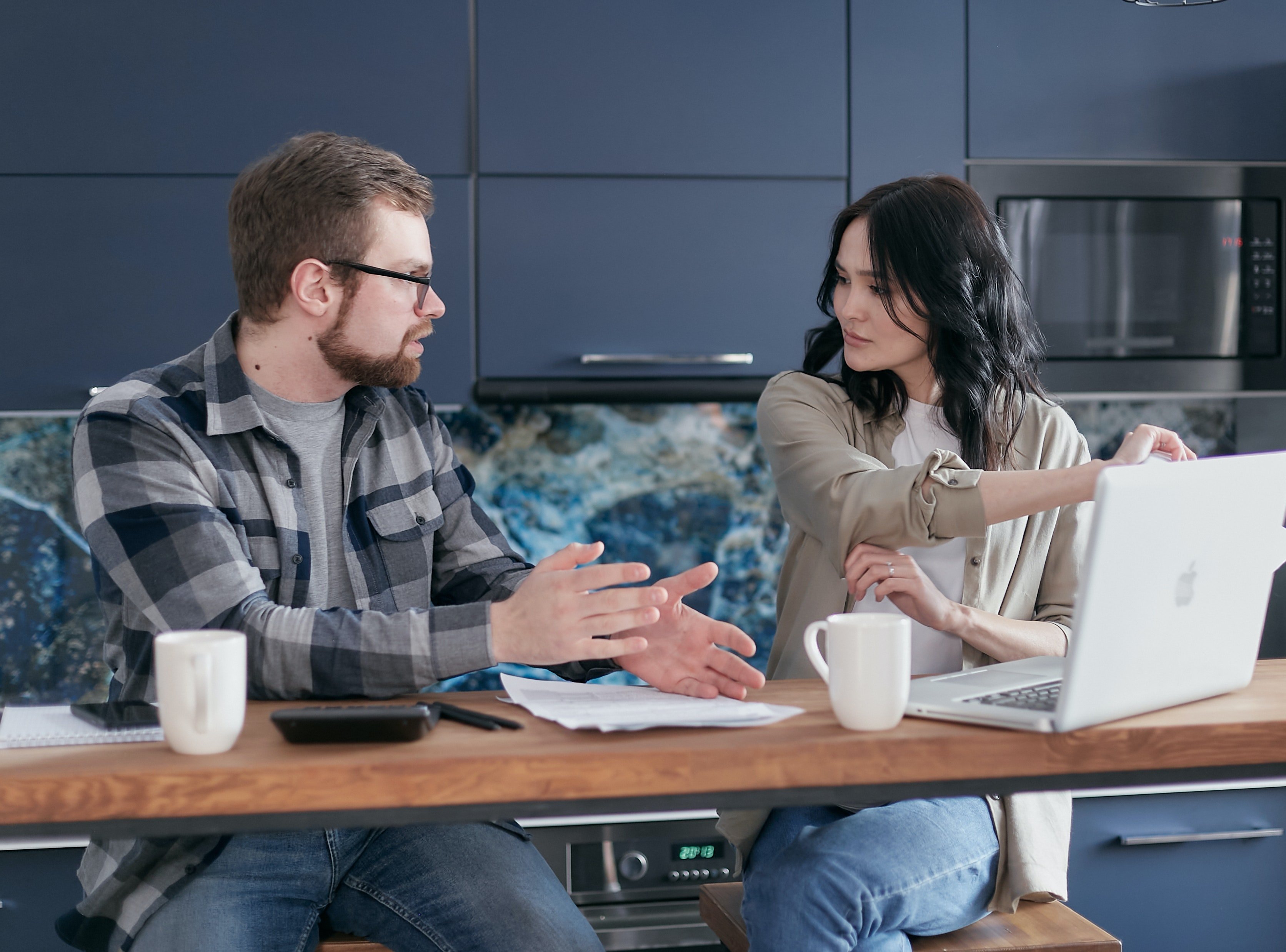 Ronald let Julia know the dress belonged to his mother who believed in helping those less fortunate while she was alive | Source: Pexels
Ronald told Laura that he took his mother's things to a charity after the funeral but apparently, whoever received the dress was not a very decent person and had put it up for sale.
After his explanation, Ronald apologized again to Laura for behaving rudely. "I was very upset that I was unable to fulfill my mother's last wish," he told her.
She consoled him that day, and they started seeing each other more often. They slowly became friends, then lovers, and eventually, after many months, the two solidified their relationship with a marriage.
They had a daughter a year after, and they named her Serendipity because they had both found each other when they weren't looking. Ronald's mother played a role in that, and he would forever be grateful.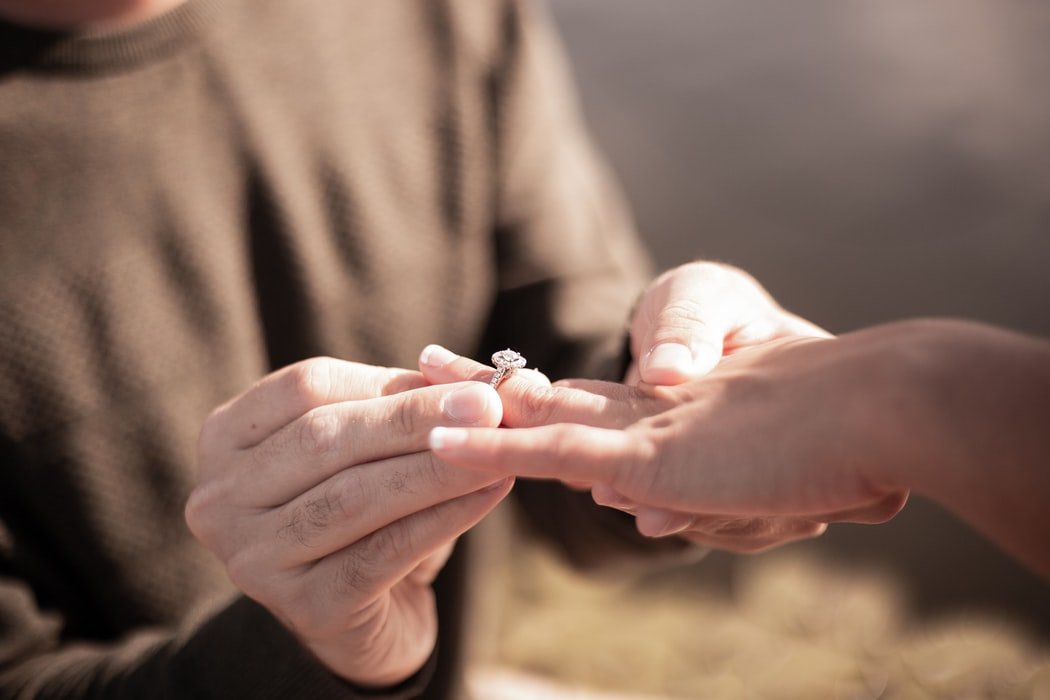 Ronald and Lauren eventually got married after months of being together | Source: Pexels
What did we learn from this story?
Kindness comes back in unexpected ways. Laura could have simply gotten rid of the paper she found in the dress, but she instead called the number she found to let the owner know the contents of the note, even going as far as to return the dress to the man, and he ended up marrying her.
There is always a silver lining. Laura would never have met her husband if she had not found the old dress, and she would not have found it if she had not discovered her ex-boyfriend's double life. It saddened her, but in the end, the breakup set her on the path that led to her husband.
Share this story with your friends. It might brighten their day and inspire them.
If you enjoyed this story, you might like this one about a millionaire who decided to take his relationship with a poor woman to the next level after seeing her leg.
This account is inspired by our reader's story and written by a professional writer. Any resemblance to actual names or locations is purely coincidental. All images are for illustration purposes only. Share your story with us; maybe it will change someone's life. If you would like to share your story, please send it to info@amomama.com.
Please fill in your e-mail so we can share with you our top stories!