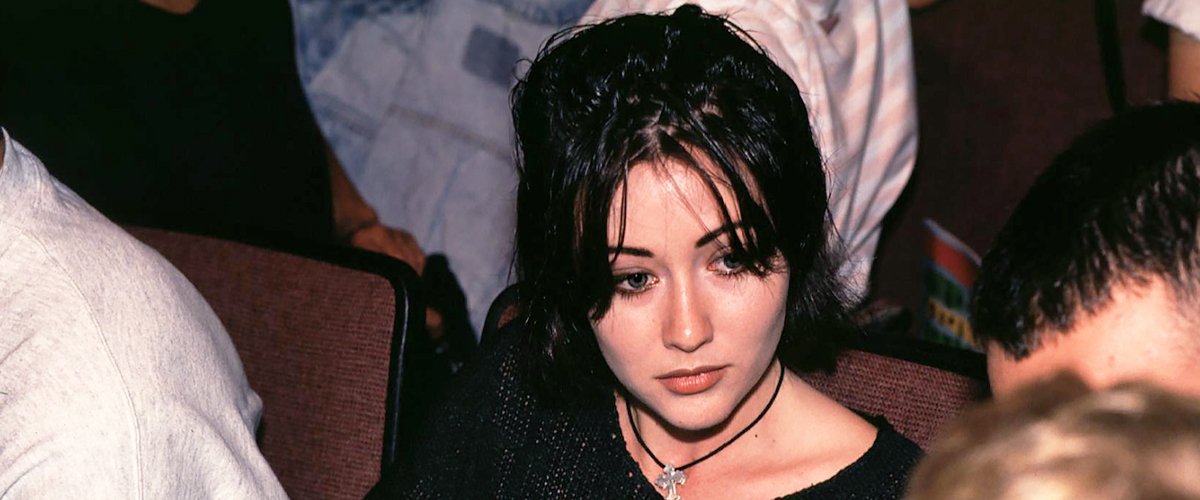 Getty Images
Shannen Doherty's Bad Behavior Once Turned against Her When Fiance Sued Her over Threats
Shannen Doherty is undoubtedly a talented star with a lot of high-ranking movies to her name. Still, alongside her talent, the "Beverly Hills, 90210" star has a reputation for being one of Hollywood's "bad girls."
Shannen Doherty has both the talents and looks to be one of Hollywood's biggest stars, and it was not much of a surprise when she lived up to the big expectations by securing big roles and made a name for herself.
For several decades, Doherty has been a standout talent in the movie industry, and although she has had to slow down due to some health issues, the 50-year-old has undoubtedly had a good career.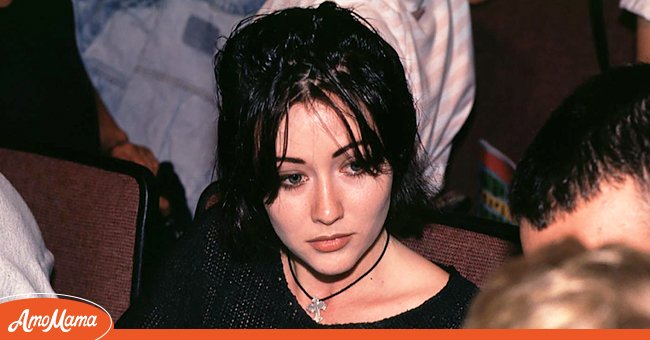 A picture of actress Shannen Doherty | Photo: Getty Image
Coupled with her good looks and charm, Doherty has a reputation for attracting drama. As a top star, the "Beverly Hills, 90210" actress has been married several times and had different relationships, but each ended in a saga.
A LITTLE ABOUT DOHERTY
Doherty was born in 1971, and as a little girl, it was clear her true calling was in Hollywood. The actress was born into a family of mixed ancestry. She had Irish, French and Scottish roots.
She came from a fairly modest family. Her father, Tom, was a mortgage consultant, and her mother, Rosa, owned a beauty parlor. The Dohertys moved to Los Angeles when their daughter was only seven years old, and from there, she would go on to gain the exposure that would make her a star.
Aside from having talents meant for the stage, Doherty was both beautiful and smart. During her years in school, the actress was said to have had good grades even though she struggled to relate easily with others and was very private.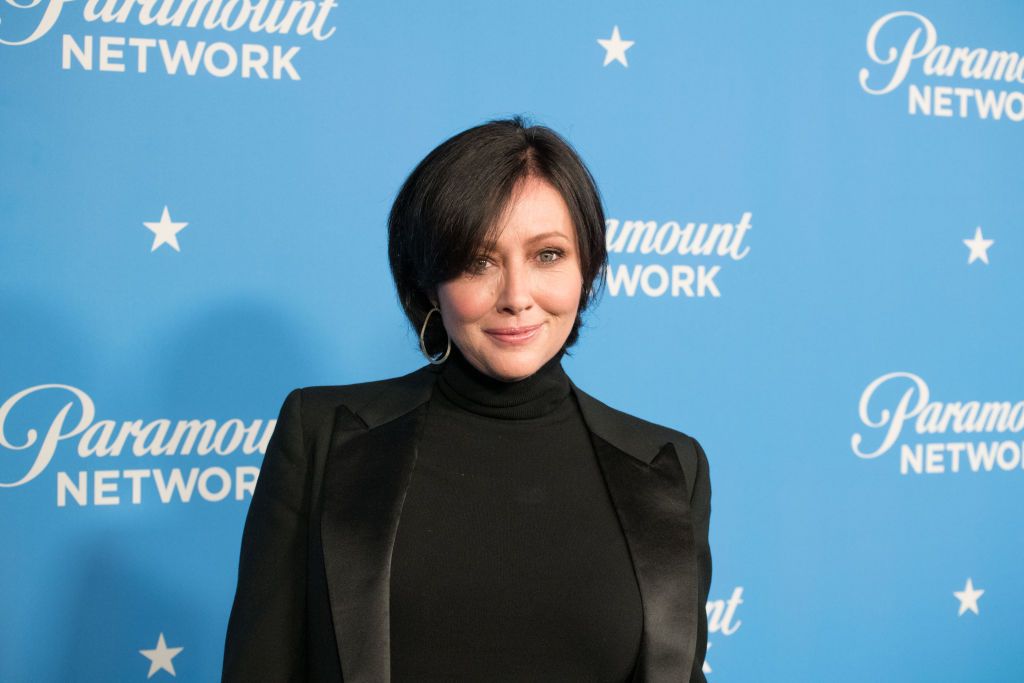 Actress Shannen Doherty at the Paramount Network Launch Party at Sunset Tower on January 18, 2018. | Photo: Getty Images
HOLLYWOOD CAREER
At age 10, Doherty's career was ready to begin. She secured a cameo role in the television show "Father Murphy." Her performance in the series earned her good reviews from critics, and by 1983, she was nominated for the "Best Young Actress Guest on a Series" at the Young Artist Award.
Her acting career took off in the '90s, and she scored some of the most important roles of her career. Doherty made her debut in the television industry by starring in "Beverly Hills, 90210." She rose to prominence playing Brenda Walsh in the famous series.
HOLLYWOOD'S "BAD GIRL"
As Doherty's career continued to progress, so did her reputation for being difficult. The actress has seen several movie roles and relationships end abruptly, and close sources point fingers at her.
She played Prue Halliwell, the oldest of three sisters, in the 1998 television series "Charmed." After the third season, she quit the show because her character was killed; however, she was said to have left owing to several on-set and off-set feuds with her co-stars.
Her relationship with former fiancé Dean Jay was said to have been violent, and Jay had to file for a restraining order against the actress.
According to reports, Doherty had once threatened to shoot her former lover and was believed to have possessed a loaded 9-mm automatic. Luckily, Jay escaped from the scene.
The duo had a brief engagement after dating for a few weeks. Still, their relationship was filled with threatening incidents that made it clear that walking down the aisle with the actress was not a safe option for the heir to the Max Factor cosmetics fortune.
In his petition, Jay described how his then-girlfriend tried to run him down with her car, and at some other time, she threw a log of wood at his window while trying to get into his house. These actions left him worried about his safety.
Jay also revealed that during a heated argument with the "Charmed" actress, she threatened to have him beaten up by a few guys and have them sodomize him on his lawn while she watched.
While Doherty's behavior was a source of concern, it also affected her lifestyle. For some, she was growing into an actress too difficult to bear and getting out of control.
The actress is said to have had a habit of partying and drinking hard into the night in her luxury vehicles. Her lifestyle did not go without footprints, as she left behind huge debts and broken relationships.
Jay's claims of violent conduct from Doherty were later echoed by her former boyfriend, Chris Foufas, a Chicago-based health club owner who was engaged to the actress in 1991.
According to Foufas, life with Doherty started smoothly and sweetly, but it was only a matter of time before her other side surfaced. He alleged that she flew into a rage during arguments, making it difficult for their romance to thrive.
THE SCANDAL
Life with Jay started peacefully and romantic, and in their first few days of dating, romance held sweet promises. Doherty even moved in with Jay in his $5,200-a-month rented Tudor-style house in the Hollywood Hills.
At the time, she was filming "Blindfold," where she had her first nude scene. The movie involved a romantic story between a patient and her psychiatrist, played by Judd Nelson.
After the filming ended, Doherty and Nelson began an off-screen affair while still living with her fiancé, Jay. Shortly after Jay proposed while on vacation, Doherty was seen with a swollen eye after a huge fight with Jay.
It turned out the duo was fighting over her affair with her co-star Nelson and Jay claimed Doherty had hit her head on the doorstep after he pushed her off him.
After their fight, Jay noted that he pleaded with the film star to continue their engagement, but his pleas fell on deaf ears as she moved out only to return with a bigger fight that left him with no choice but to call the cops.
HER MARRIAGES
A few months after her relationship with Jay ended, Doherty walked down the aisle with actor Ashley Hamilton in 1993 as a 22-year-old. The relationship reportedly ended less than a year later as they filed for divorce.
Her next marriage was in 2002, with Rick Salomon, who was famous for his sex tape with Paris Hilton, and his marriage to Pamela Anderson.
Doherty and Salomon reportedly divorced less than a year after they wedded. The actress has been married to photographer Kurt Iswarienko since 2011 and continues to focus on her health.
Please fill in your e-mail so we can share with you our top stories!