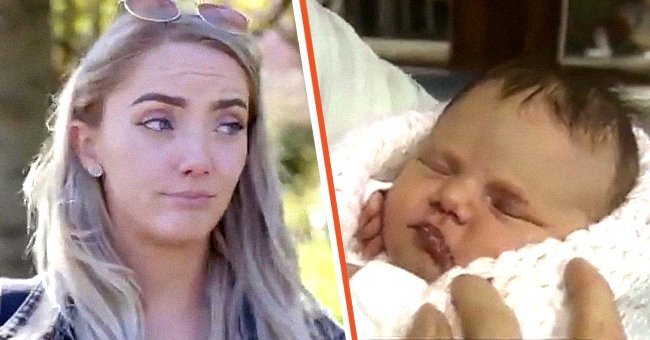 twitter.com/BBCNorthPR
Woman Abandoned in Hospital Toilet at Birth Finds Out Her Father Lived Just 6 Miles Away for 20 Years
A baby girl abandoned in a Manchester hospital toilet days after birth realized her biological father lived nearby. However, it was too late as he passed away in 2014.
On December 29, 1994, a hospital cleaner found an infant wrapped around a towel inside a toilet cubicle at Wythenshawe Hospital, Manchester, England.
Doctors called her Holly and suspected she was only three days old at the time, while police believed her mother was a young woman or a teenager for abandoning her as such.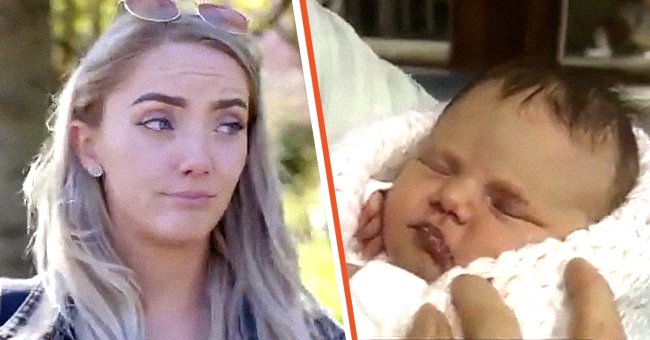 Leah on the search to find her biological parents. | Source: https://twitter.com/BBCNorthPR/status/1447494684310265857
At four months old, the baby was adopted by a loving couple, Debbie and Andrew of Greater Manchester, who already had an adopted girl. The couple saw Holly on the news, took her in, and named her Leah.
Despite having adoptive parents, Leah never felt like she lacked love from her family. In an interview, she shared:
"I have had a very love-filled life. I've not gone without. Mom and Dad have loved me. I have been part of a family. [...] But there is always something that is not quite there.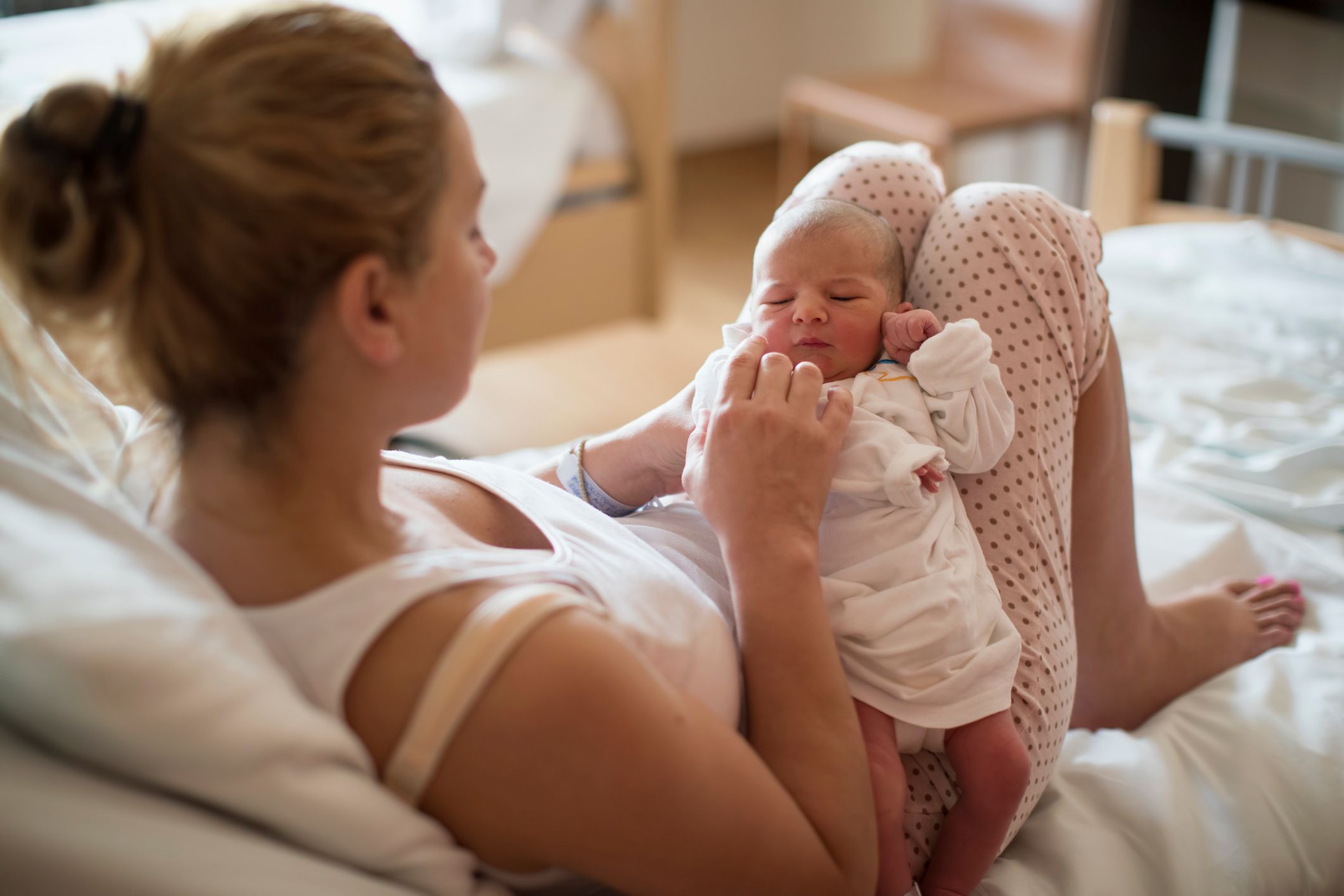 A mother holding a newborn baby in her hands. | Source: Shutterstock
At a young age, Leah was already curious to know who and where her biological mom was. According to Debbie, she felt the hurt from her daughter from feeling abandoned at birth.
Leah is still adamant about finding her mom and getting answers to why she was abandoned.
As her mom, Debbie wanted to help Leah ease the pain but knew that it would be difficult. But as Leah grew older, she took matters into her own hands.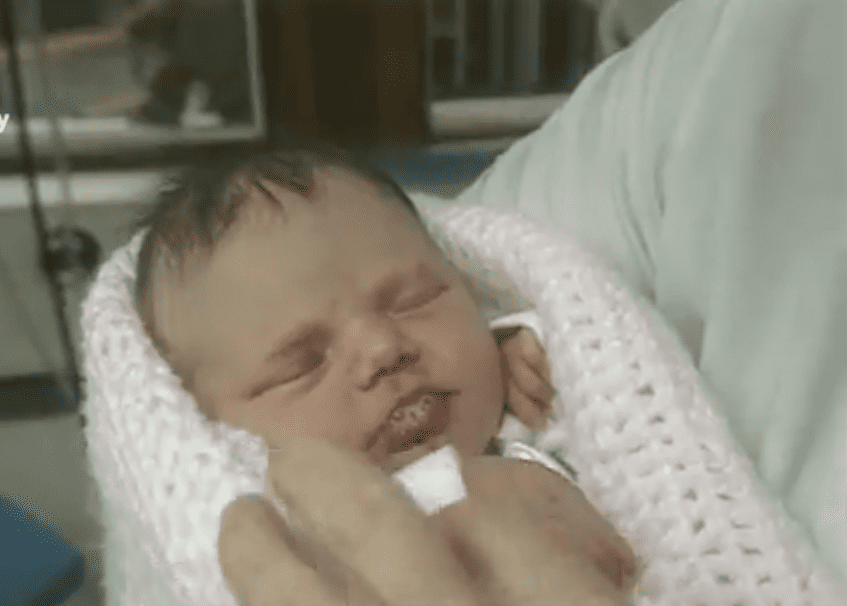 A baby photo of Leah in the hospital. | Source: Twitter/BBC North PR
"Not knowing even the basic facts of where you came from does have a knock-on effect on everything else," Leah said. "I'm at a point where I have to get the answers."
After a previously failed search, Leah hoped that new online DNA databases might help find her parents. Her first find was a third cousin, followed by a first cousin once removed, Robert.
Leah decided to first focus on Robert's youngest aunt, Christine, whose sons would have been young adults when Leah was born. As it turned out, Christine was Leah's grandmother.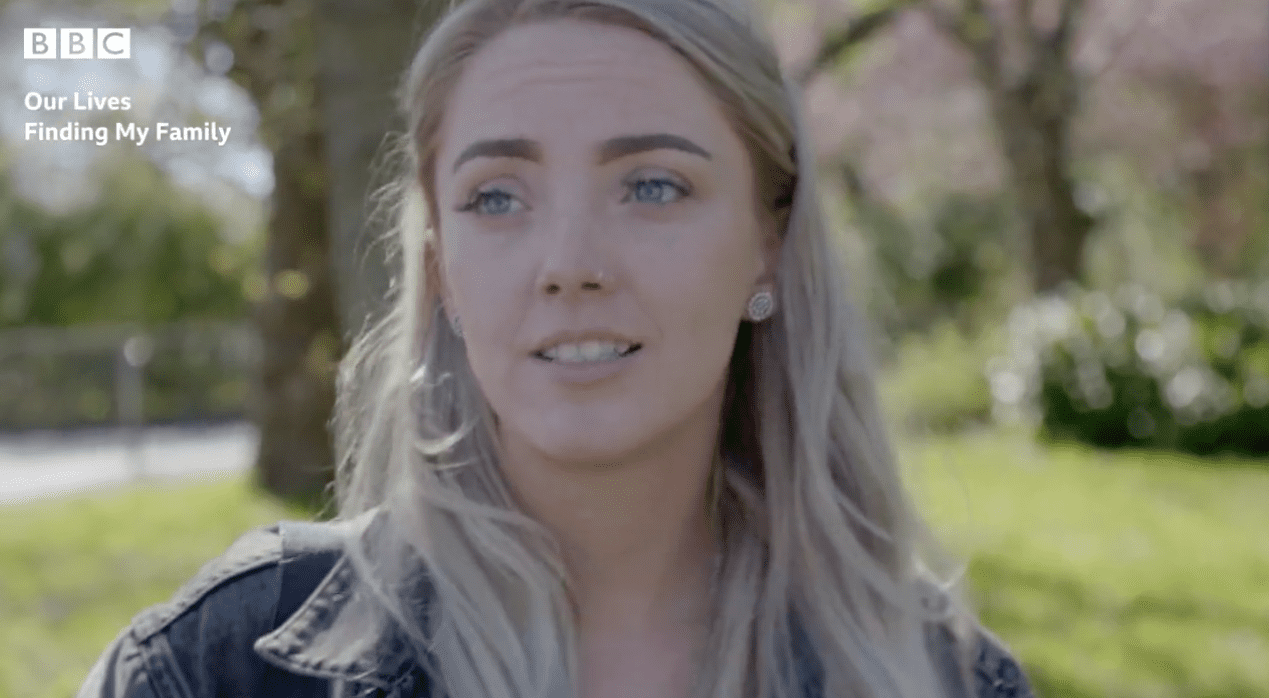 A photo of Leah outdoors while being interviewed. | Source: Twitter/BBC North PR
Sadly, she later learned that her biological father, Lee, had already passed away years prior and that he had only lived a few miles away for 20 years. Leah said:
"Am I supposed to feel sad for someone I don't know? Is it normal to feel like you're grieving for someone? I don't know him. Something hurts, but I don't know what hurts or why."
Robbed from the chance of meeting her father left questions in Leah's head such as "Am I what he would hope for from a daughter?" and "Is he proud of me?"
Nevertheless, Leah was able to meet her grandmother, who claimed she was a lot like Lee. Before parting, Christine gave Leah a bracelet that her father gave. "I had nothing that tied me back to who I was," Leah said. "Now I have something. It's personal. It's nice."
Now, Leah is still adamant about finding her mom and getting answers to why she was abandoned. While on the search, Leah is focused on raising her two kids and being the best mom to them.
Although Leah has yet to find her birth mom, other successful searches and relationships between mothers and daughters have mended. One of them is Gina Crotts and her daughter Kalyn, whom she gave up at birth.
It seems that life is full of unexpected twists and turns, but at the very least, there is always a lesson to be learned with every circumstance faced.
Please fill in your e-mail so we can share with you our top stories!