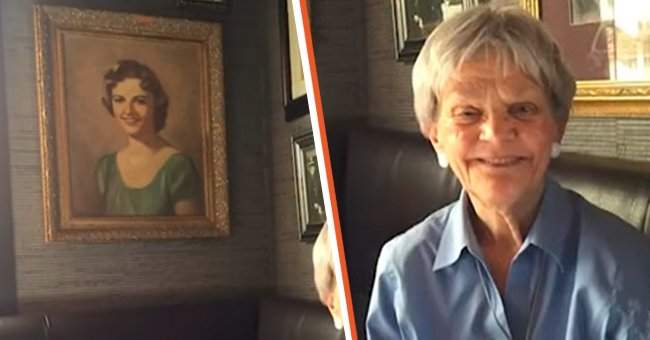 youtube.com/CBSDFW
Woman Enters Bar and Sees Portrait of Herself as a Youth Previously Noticed by Her Daughter

An elderly woman was left baffled after discovering a long-lost portrait of her younger self hanging on the wall of a bar located in Dallas. The painting was first noticed by her daughter, who had visited the bar with her friends.
Quite often, people become the victims of robbery or theft, losing not just cash but a myriad of other valuable items. As is usually the case, they are told to be grateful for surviving the horrible experience rather than feeling sorry for what they've lost.
With the passage of time, they might even be forced to forget their stolen items, provided they were not fully recovered by the police. This is why the mere thought of finding the missing items can sometimes feel next to impossible.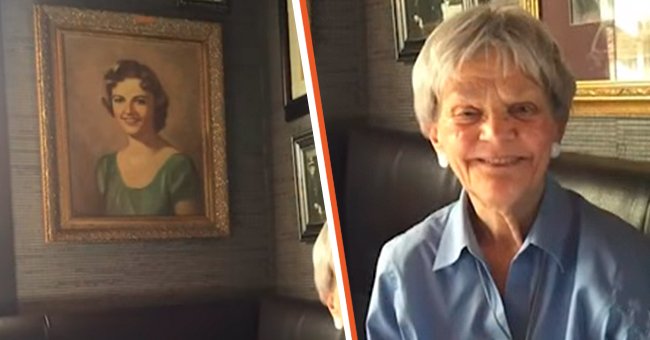 Betsy Daniels was reunited with her teenage self-portrait after her daughter spotted it in a bar in Dallas. | Photo: youtube.com/CBSDFW
Betsy Daniels experienced the same feelings when she lost a painting of her youth after her University Park home was burglarized in 2006. Years later, her daughter Katy Ryan spotted the portrait in a bar and immediately thought:
"That is my mother; that is our painting. Why is it on the wall here at the Bowen House? It's almost like if I saw a ghost or something (sic)."
Ryan recalled that her mother had been shattered when she lost her painting, but as time went by, the family heirloom became a fleeting memory. It wasn't until Ryan visited Bowen House in Uptown with her friends in 2018 that she noticed the portrait.
The moment she spotted the painting, she couldn't believe her eyes. However, the moment she was absolutely positive about things, she talked to the bar manager and informed him the portrait belonged to her mother.
Ryan explained that she even brought a picture of her stepfather standing in front of the painting and showed it to the manager to prove her statement.
As it turned out, Bowen House had a whole vintage vibe, and its walls were decorated with antique art pieces, including pictures and portraits.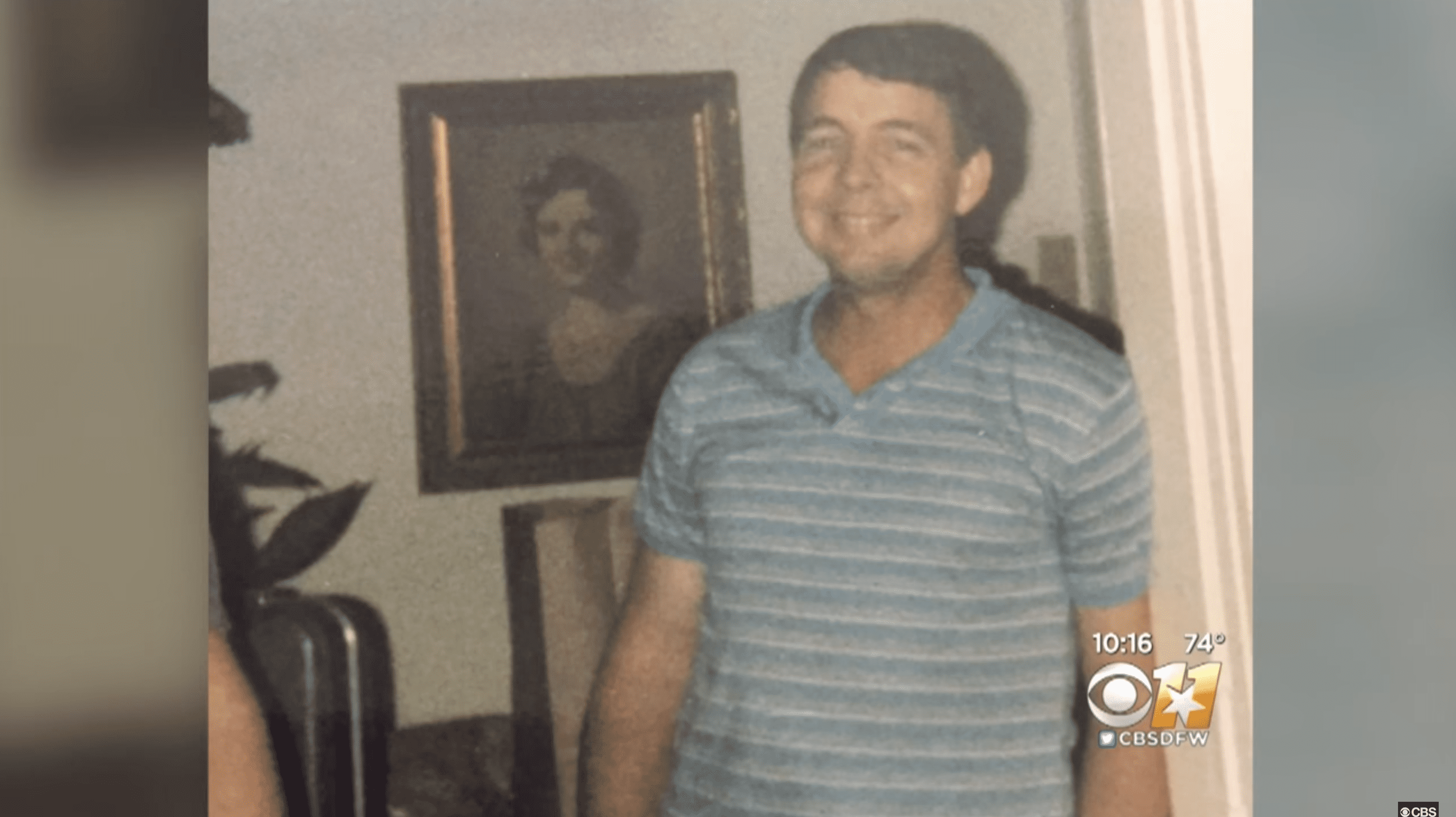 Betsy's daughter showed a photo of her stepfather standing in front of the painting as proof to the bar owner. | Photo: YouTube.com/CBSDFW
Soon afterward, the bar owner agreed to return the painting to its rightful owners. Recalling the incident, Ryan shared that she was completely taken aback and couldn't believe she would find the painting out of nowhere one day. She also revealed:
"The sequence of events, the stars aligned, I don't know what it was (sic)."
The bar manager revealed that he had bought Betsy's portrait from an antique store in Dallas earlier in 2018, alongside other old photos and portraits for his bar.
Betsy was finally reunited with her long-lost self-portrait thanks to her daughter, Ryan. | Photo: YouTube.com/CBSDFW
Betsy, who was battling ovarian cancer, was utterly pleased to find her long-lost self-portrait, especially after having lost all hope and forgetting all about it. The bar manager, Daniel Alqassen, also shared his thoughts on the matter:
"We are actually going to get coasters made of that painting because we just loved it. We want to kind of keep that story alive and kind of tell people about it (sic)."
Undoubtedly, some valuables are very precious for their owners because of their personal value, and Betsy was fortunate to be reunited with her teen self-portrait after so many years.
Please fill in your e-mail so we can share with you our top stories!