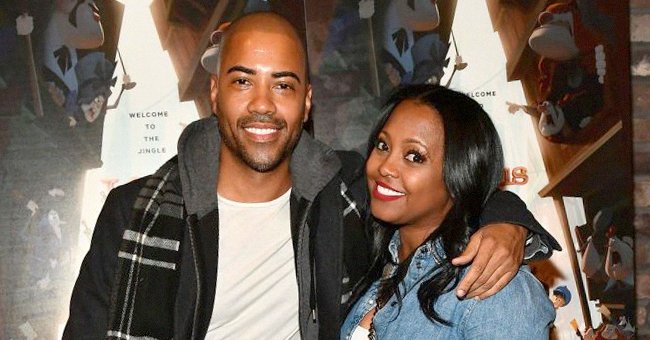 Getty Images
Keshia K Pulliam Snuggles up to Husband Brad James in Their 1st Public Photo as Married Couple

Keshia K. Pulliam and Brad James are experiencing marital bliss after getting hitched earlier this month. The proud couple shared an update on Instagram cuddling up next to one another in their first public photos since the ceremony.
Keshia Knight Pulliam announced her marriage a couple of weeks ago, and what better way to share about her first few weeks as a married woman than with casual photos with her spouse on Instagram.
The famous "The Cosby Show" star met her then-husband-to-be Brad James while starring on "Pride & Prejudice: Atlanta." Their relationship was unexpected, given she was coming off of a divorce from NFL player Ed Hartwell.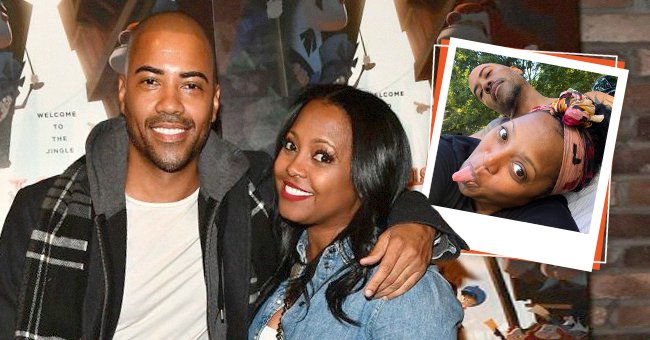 Keisha Knight Pulliam and Brad James at a screening of "The Photograph," on February 6, 2020 (left) and a photo of the couple shared by Pulliam on Instagram (inset) | Source: Getty Images, instagram.com/keshiaknightpulliam
LEARNING FROM HER DIVORCE
At the time, the actress believed that her post-divorce relationship was a blessing, as divorce can teach a person a lot about themselves. Speaking about the situation, she said:
" I feel like the big thing is that you become very clear about what you truly desire. You get clear about what you desire and you also get clear about what you will not accept."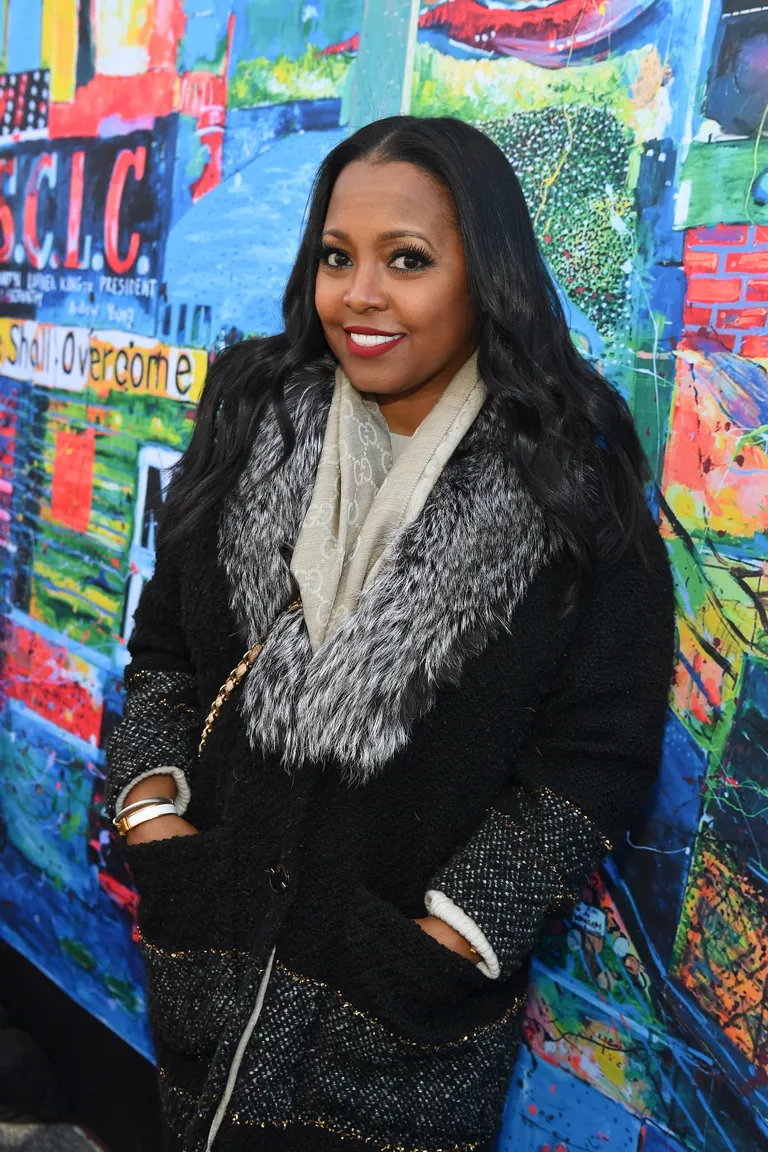 Keshia Knight Pulliam at Comcast NBCUniversal Exclusive Digital Mosaic at Ebenezer Baptist Church on Jan. 21, 2019. | Photo: Getty Images
ABOUT KESHIA KNIGHT PULLIAM
Born on April 9, 1979, in Newark, New Jersey, Pulliam rose to fame for starring on "The Cosby Show," "House of Payne," and "Madea Goes to Jail." She was the youngest actress to be nominated for an Emmy for her work on "The Cosby Show."
Despite being a child star, she made sure to finish her education and graduated from Spelman College in 2001 with a degree in sociology. During her time in college, she was initiated as a part of the Delta Sigma Theta Sorority.
HER FIRST MARRIAGE
From 2016 to 2018, Pulliam was married to NFL player Ed Hartwell. Together, they share a daughter named Ella Grace, whom she gave birth to on January 23, 2017.
Throughout the two years they've been together, James has openly accepted the role of being a father figure in Ella's life.
HER OTHER VENTURES
Aside from her career in show business, Pulliam has made it a point to make investments. She helps Black entrepreneurs through Fearless Fund, which is a venture capital fund that she and some partners put up.
The fund invests in businesses led by women of color who are seeking pre-seed, seed level, or series A financing. They aim to help women build scalable and growth aggressive companies.
ABOUT BRAD JAMES
Meanwhile, James is an actor and model born on July 7, 1981. He's a frequent commercial model, appearing on ads for Walmart and Blackberry.
While people see him as a familiar face on television because of his advertisements, his real claim to fame was as Todd in "Tyler Perry's For Better or Worse" and "Outer Banks" on Netflix.
HOW THEY BOTH MET
James and Pulliam first began dating after meeting on the set of the TV movie, "Pride and Prejudice: Atlanta." Speaking about the start of their relationship, Pulliam once said:
"Honestly we just hit it off. We had a lot of downtime; there was a lot going on filming that project. So there were times where we would all be sitting in the cast seats or the van just talking."
TO THE NEXT LEVEL
By December 2020, the pair were engaged after the actor popped the question during an intimate celebration with their immediate family. The most important guest in attendance was the actress' daughter Ella.
Throughout the two years they've been together, James has openly accepted the role of being a father figure in Ella's life. In fact, he would honor her on special occasions on social media whenever he got the chance.
LOVING KESHIA'S DAUGHTER ELLA
When the young girl turned four earlier this year, James shared an adorable photo of Ella wearing a tutu, gray tights, a blue jacket, and winter boots. His short but sweet caption expressed his love for her, saying: "Happy Birthday, Kiddo! Love you! #4"
Previously, Pulliam noted that James and her daughter get along well together and share a great bond. In fact, the two absolutely adored one another.
CELEBRATING A MAJOR MILESTONE
The Hollywood stars got married in an intimate ceremony at home just this month. Although they initially planned a large destination wedding, they decided to scale things down. Nonetheless, Pulliam described the ceremony as "whimsical, full of love, laughter, and joy."
Admittedly, the actress said that the COVID-19 pandemic had taught her and James to live in the moment. She then thanked all those who celebrated with them and wished them well.
During their wedding, Pulliam wore a gorgeous beaded dress with a plunging neckline that reached her abdomen. It featured sheer sleeves, and she held a gorgeous bouquet of white and pink roses in her hands.
Meanwhile, James wore a simple yet dapper black suit, which he paired with a maroon bowtie. As Pulliam shared, they looked nothing but happy as their officiant, Coach Shayla, presided over the ceremony.
ENJOYING MARRIED LIFE
Weeks after their wedding, the actress decided to share a glimpse of their married life with fans on Instagram. She leaned on her husband's stomach, sticking her tongue out at the camera while James looked on.
In the second photo, she decided to show off their comfortable getup, which included calf-high socks and sneakers for James and fluffy house slippers for Pulliam. They were seated out in their backyard, enjoying the outdoors in front of a fountain.
It's clear through Pulliam and James' Instagram that marriage life for them has been good. Although it's only been weeks, they are making the most out of their honeymoon phase, enjoying their time together even in the simplest ways.
Please fill in your e-mail so we can share with you our top stories!