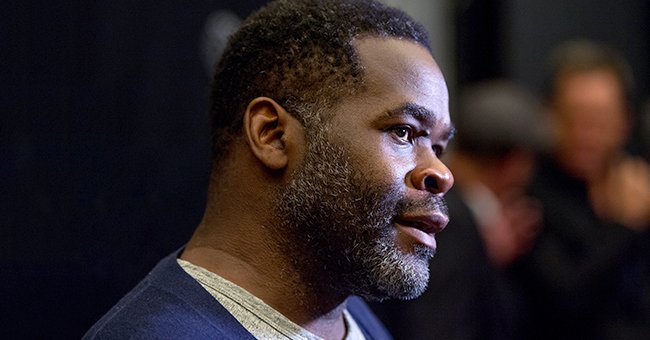 Getty Images
Craig 'muMs' Grant AKA Poet in 'OZ' Suffered Loss of His Mom a Year before His Death
Craig "muMs" Grant, a celebrated spoken-word poet and " Oz" actor, passed away early this year. A year before he died, the TV actor mourned the death of a close family member, unaware that the same fate would befall him.
Just before actor Granville Adams passed away this month after a battle with cancer, his co-star and renowned spoken-word poet Craig "muMs" Grant passed away in March 2021.
"Oz" was a TV drama series in HBO that aired from 1997 until 2003. Adams famously played the Muslim character Zahir Arif, while Grant was best known for his character as Arnold "Poet" Jackson.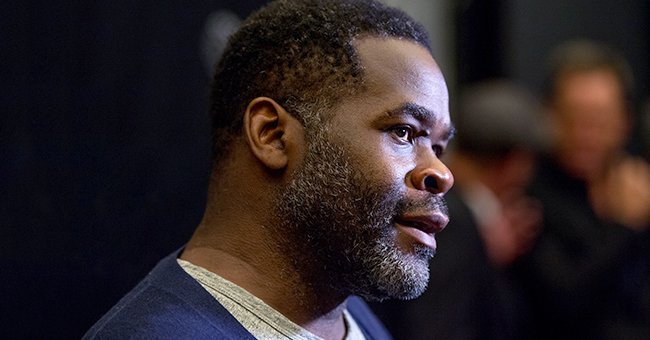 Craig "muMs" Grant pictured facing the press at The Paley Center for Media in October 2017. | Photo: Getty Images
A LOVER OF WORDS AND POETRY
Before taking his acting career, Grant was a famed poet. He conquered one stage after another in his spoken-word profession. In a 2001 interview, he discussed his love of words, saying:
"Anybody ever wanted to buy me anything for Christmas or my birthday, they can buy me a dictionary. The bigger, the better."
While on stage, Grant occasionally relived his life story and his volatile childhood. The veteran actor also opened up about his parents, friends, and sometimes his teacher, in addition to his life story through poetry.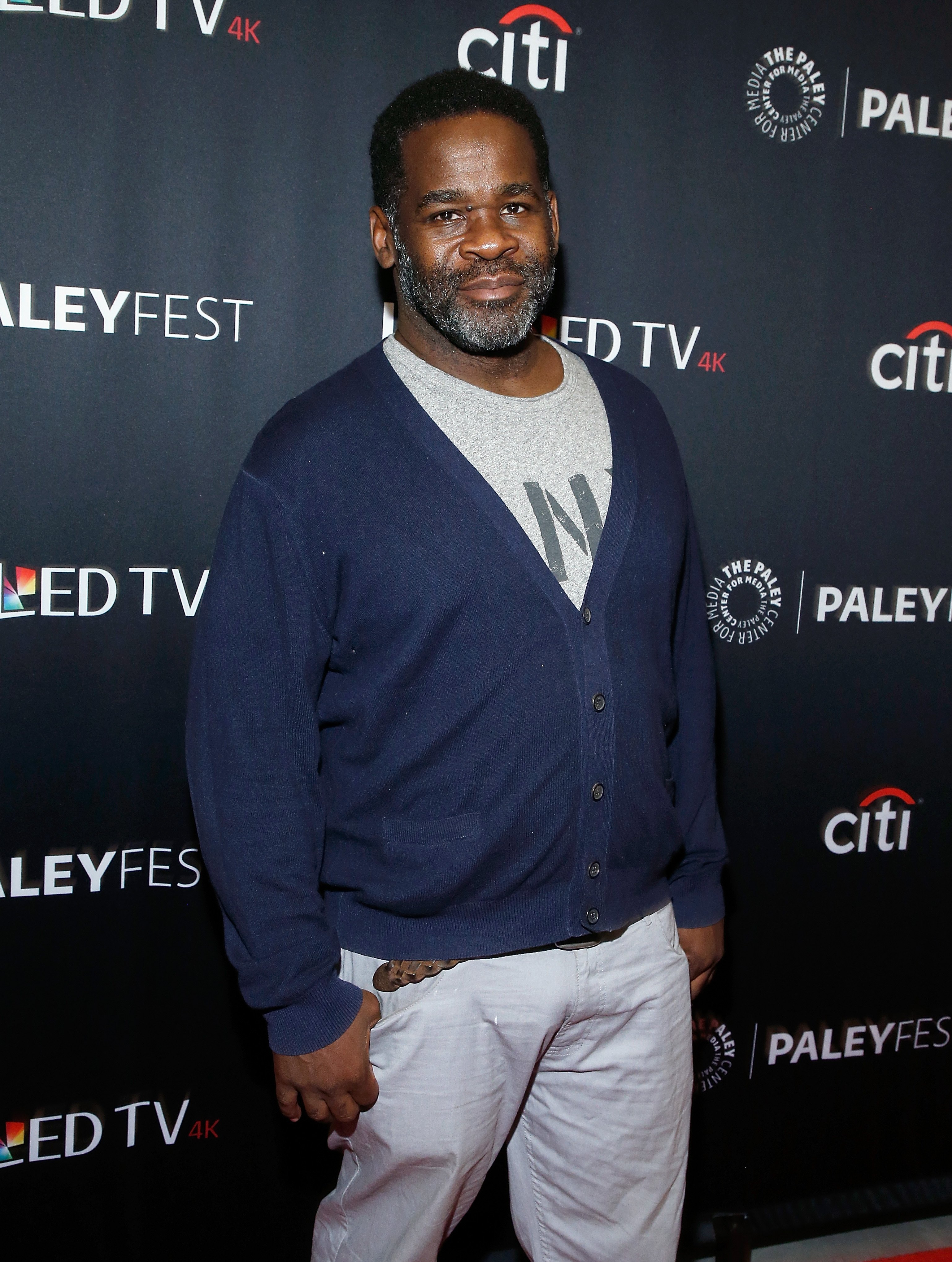 Craig Grant attends the "Oz" Reunion during the 2017 PaleyFest NY on October 15, 2017 in New York City. | Photo: Getty Images
Grant was born in Bronx, New York, on December 18, 1968. His father, Samuel, worked as a locksmith and carpenter at Montefiore Hospital, while his mother, Theresa, was a teacher.
Theresa's profession was among the factors that led to Grant developing a love for words. The late TV icon shared that he started exploring writing after graduating from Mount Saint Michael Academy and was taking college courses in Virginia.
He explored writing in a way that could incorporate poetry with a good mix of rap music. A lover of hip-hop music, Grant used to be a part of a rap group in New York and adopted the name "muMs."
Grant explained his stage name "muMs" comes from "mumbles." He shared that one of his friends suggested that he adopt the moniker due to his youthful lisp. Although he was part of a hip-hop group, he failed to succeed as a rapper.
Grant auditioned for the HBO series by performing one of his poems.
Nonetheless, he became a familiar presence on the New York slam poetry circuit as a sharp poet. He was part of the Nuyorican Poets Cafe slam team, and his poetry prowess was on display in the 1998 "SlamNation" documentary.
As an acclaimed wordsmith, Grant emphasized the importance of rhyming words to capture people's attention with short attention spans. The renowned spoken-word poet added:
"They'll just close their eyes and ride the rhythm of your voice."
Performing at Nuyorican Poets Cafe led Grant into another opportunity to shine on a bigger platform. He was spotted on stage by someone involved in the development of "Oz" and recommended him to show creator Tom Fontana.
TAKING ON A TV CHARACTER
Grant auditioned for the HBO series by performing one of his poems. He took on the role of Arnold "Poet" Jackson, a drug addict who writes verses while in prison. He starred in the series with Granville Adams.
While he flourished as an actor, Grant would frequently return to his passion for poetry and rap. After "Oz" ended in 2003 after six seasons, he joined the LAByrinth Theater Company in New York three years later.
GRANT'S TIME ON THEATER
In the LAByrinth Theater Company, Grant performed on stage with an ensemble, touring at colleges and small theaters all over the country. He also began writing plays, including the one-person show "A Sucker Emcee."
In his one-person show, he does poetry with a DJ spinning hip-hop music in the background. However, he expressed that his audience was not able to connect to his piece. Thankfully, Philip Seymour Hoffman had notes for him for improvement.
Hoffman, a late actor, is credited as the executive director of the LAByrinth Theater Company and was the one who encouraged him to do the one-person act. He passed away in 2014.
GRANT AS A DEVOTED SON
Just as his creative talent in the industry was boundless, Grant's love for his mother knew no bounds. While at the pinnacle of his successful career, he took care of his ailing mom.
The multi-hyphenated star's mother passed away in March 2020, years after his father Samuel died. He announced on Instagram that his mom was "finally at rest" after passing away at a nursing home.
Heartbroken over his mother's loss, he shared he had anticipated his mom's fate for years. Amid his brokenness, Grant also expressed happiness and relief that his mother was no longer in pain.
RELIVING HIS PARENTS' MEMORIES
Grant relived the memories of his late parents through pictures. In a 2017 Instagram post, he shared an old photo of himself as a kid and his formally-dressed parents enjoying Christmas.
The then-young Grant wore a black and yellow suit that coordinated with his father's ensemble. The actor looked sideways as he waved at someone from the background while his parents smiled at the camera in the image.
In a June 2019 Instagram post, Grant celebrated Father's Day by taking a trip down memory lane. He shared an old picture of his parents on their wedding day.
Samuel looked dapper in an all-white tuxedo in the snap, while Theresa exuded elegance in a white dress, pearl necklace, and lace veil. The couple posed for the camera before slicing the cake.
GRANT'S SHOCKING DEATH
A year after Grant's mother died, the actor passed away in March 2021 in Wilmington, North Carolina. He was filming the Starz series "Hightown," in which he had a recurring role at the time.
The actor was 52 years old. According to his manager Sekka Scher, Grant's cause of death was diabetes-related complications.
Besides "Oz" and "Hightown," Grant was known for the TV hit series "Hack" and the "Boston Legal." He was also known for his appearances in the crime drama series "Law & Order" and its spinoffs.
Grant also appeared in several films, most notably "Bamboozled," which Spike Lee directed. He was survived by his partner, Jennie West, and brother, Winston Maxwell.
Please fill in your e-mail so we can share with you our top stories!