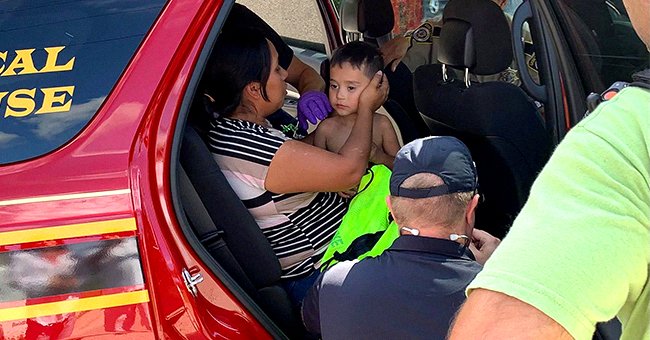 facebook.com/EquuSearch
Texas Boy Who Got Lost as Mom Dealt with Groceries Is Brought Home Alive by a Kind Stranger
This month, a mother was sorting out her groceries and took her eyes off her 3-year-old son for a short moment. When she looked to see where he was, he had disappeared into thin air. She was frantic but didn't give up hope.
A young Texas boy went missing, and the entire community stepped in to help find him. Christopher Ramirez's mother sent out a desperate plea when her son had not been seen for several days.
Araceli Nunez begged people to help her find him and said there was a hole in her heart. The mother also expressed that she didn't know what to do anymore.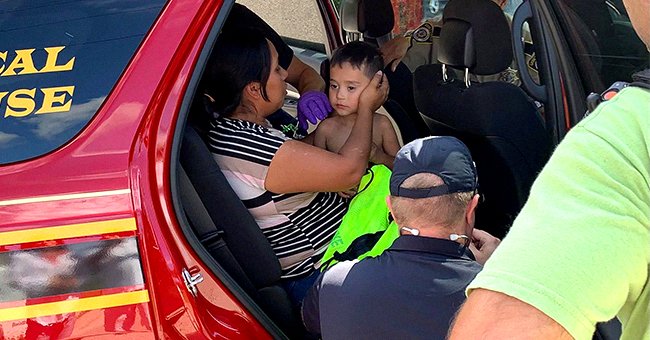 A mother is reunited with her missing son in the back of a police vehicle | Photo: Facebook/EquuSearch
HE WANDERED INTO THE WOODS
Authorities revealed that Ramirez wandered off to play with a neighbor's dog while his mother was unloading groceries from the back of her car.
It is believed the boy then followed the dog into the woods. Sadly when the dog returned home, the youngster was nowhere to be seen. Nunez was distraught.
PRAYERS WERE ANSWERED
Thankfully, her prayers were answered after four days. Ramirez was found a few miles from his Plantersville home. Grimes County Sheriff Don Sowell shared that they were alerted to the boy's location via a phone call tip.
Tim Halfin told authorities the youngster was calm and happy when he was found. He spotted the boy in a wooded area. Texas EquuSearch posted a photo showing the beautiful reunion between mother and son.
BOY WAS IN GOOD SHAPE
Halfin stated that people should never give up hope. He added: "Even though things look bleak, there's always tomorrow." Ramirez was not injured, and he was the same "happy 3-year-old" when they found him.
Sowell said he was in good shape, and they were glad to have located him when they did. Grimes County Lieutenant James Ellis was emotional when speaking about the story.
THEY REFUSED TO GIVE UP
James Ellis explained that their teams refused to give up. The constable also said Ramirez's discovery was a miracle. He shared: "This is the prime example that miracles do exist."
The young boy spent some time in the hospital for a standard evaluation. His mother was overcome with thankfulness and wanted to meet with the public and the press to show her appreciation.
THE ONLINE REACTION
The public also added their voices to the story. People were happy to hear that Ramirez was found unharmed. One user wrote: "Don't care about the back story, he's safe." Others wanted to know more about his disappearance.
One commenter stated: "He doesn't look like he's been in deep brush woods for days. I wonder what happened ..." Despite the curiosity, the majority of netizens were simply grateful to the fantastic team who brought the little boy home.
Please fill in your e-mail so we can share with you our top stories!