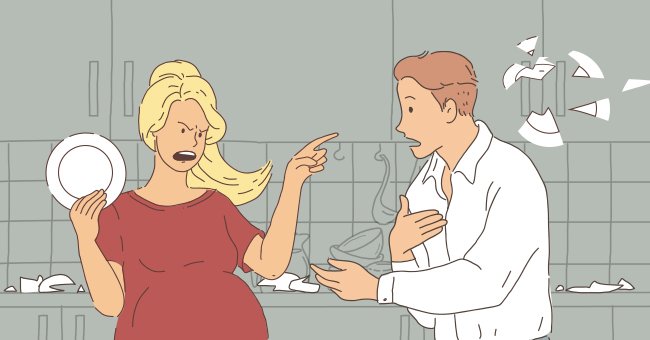 Pregnant Woman's Harsh Words Hurt Husband So He Refuses to Cook for Her – Life Story
A pregnant woman asked her husband to cook for her, and he happily obliged. But after tasting the food, she yelled at him to stop cooking and threw the food into the trash can.
A husband cooking for his wife is often considered a labor of love and a romantic gesture. So when Reddit user gguredbjk's pregnant wife requested a meal, he was ready to spoil her.
But things took a turn when she threw the food away. In a long Reddit post, OP asked for guidance from the online community to determine if his reaction to their recent fight over food was correct or overdramatic.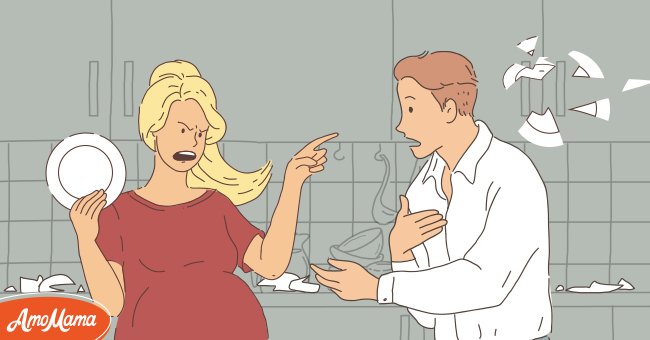 Pregnant woman yells at her husband claiming he's a "terrible" cook | Photo: Amomama
The Redditor and his wife have been married for four years, and he has always cooked their meals. OP's career in the catering business ensured he knew how to whip up great food.
Even on long, exhausting days at work, he would still prepare delicious meals for them when he got home. In his post, he revealed that until she was four months pregnant, there were no issues. He explained:
"She is 4 months pregnant. She's feeling pretty normal except for morning sickness and nausea. She isn't able to eat a lot of foods due to nausea."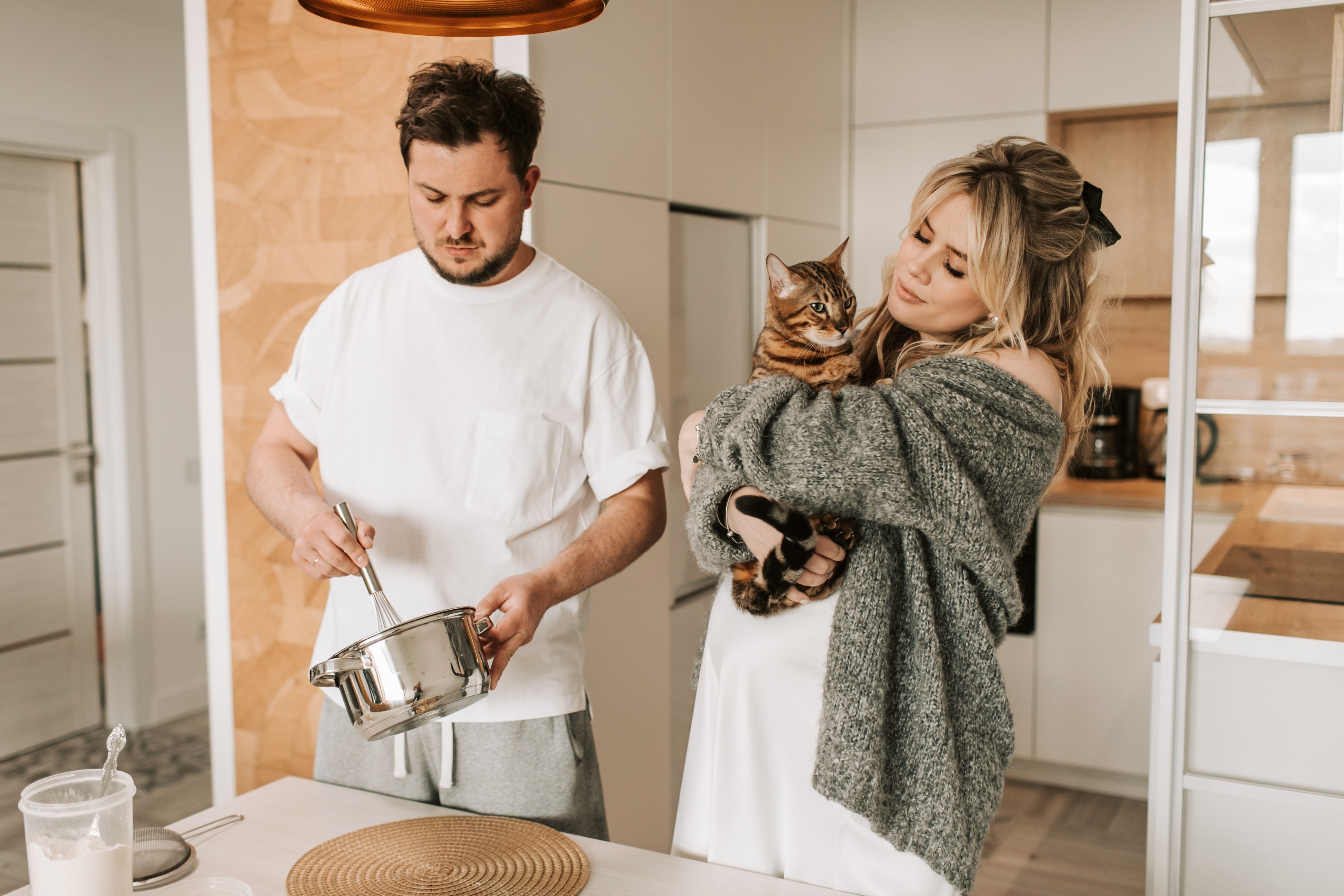 Despite having exhausting days at work, husband always cooks for his wife | Photo: Pexels
Since she struggled to eat, OP went on a mission to cook things she would enjoy, including some of her old favorites. OP wrote:
"Yesterday was my day off, and I decided to make her exactly what she wanted."
His intention and sweet gesture made his wife excited. She happily requested that he prepare several dishes she'd not eaten in a long time.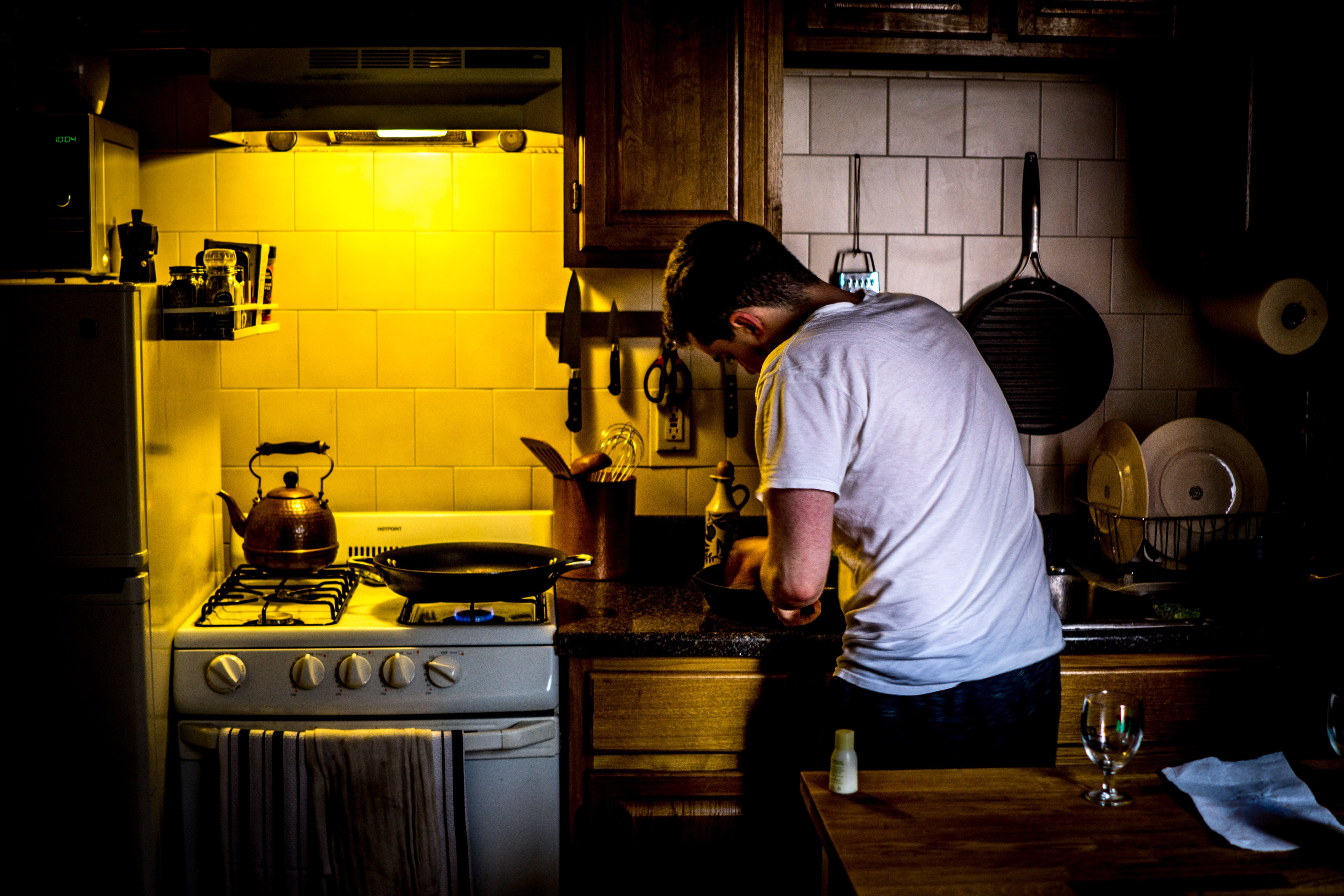 Man busy in the kitchen | Photo: Unsplash
Happy with his wife's excitement, OP went out of his way to make sure the dishes were delicious. He prepared an assortment of several baked foods, but to his dismay, she didn't like any of them.
However, she never apologized for her harsh words or her actions.
OP's wife criticized him and called him a terrible cook, and claimed the food was burnt. However, OP insists that the food wasn't burned but did have a strong smell from the herbs and spices. In a fit of rage, she threw all the food away.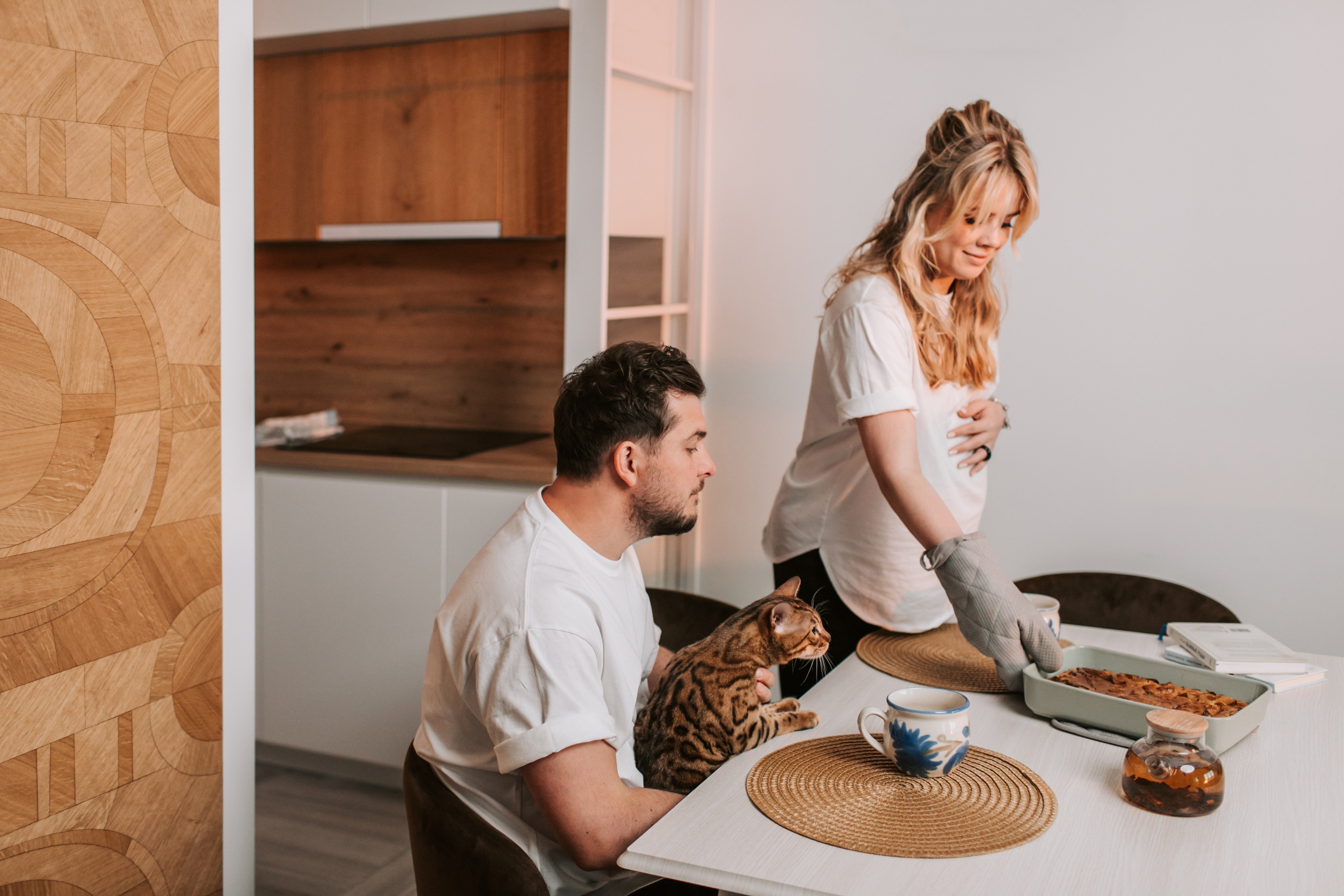 Pregnant woman takes a look at the pie her husband made for her | Photo: Pexels
Her actions left OP hurt and shocked, and he lashed out at his pregnant wife in the heat of the moment. In the post, he said:
"Her words hurt me, and I told her to cook for herself and not to ask me to cook for her ever again."
OP went on to say that he stopped cooking for his wife, and she was forced to get takeout since she could not cook. However, she never apologized for her harsh words or her actions.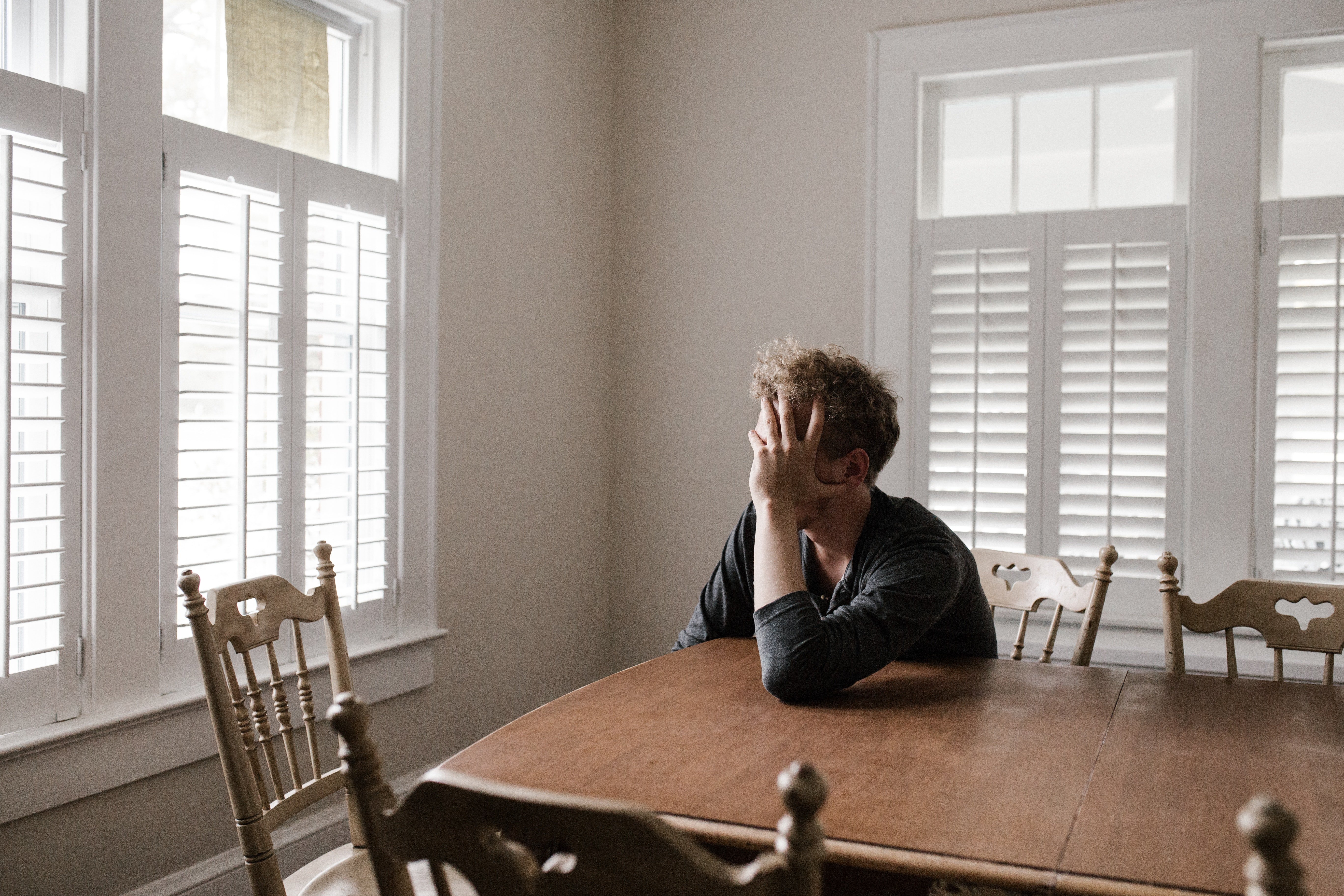 Man is upset with his wife for discarding the food he cooked | Photo: Pexels
After reading his post, several users sided with OP and shared their opinions on the matter. User vodka_philosophy claimed pregnancy could cause changes in taste but still lashed at OP's wife, saying:
"Pregnancy can cause taste changes that can make things you normally love taste gross and things you would normally never even consider eating taste like a delicacy, so not eating it is one thing and doesn't make her an [expletive], but what does make her an [expletive] is telling you that you make terrible food."
The person also added that he would never cook for his wife if she did the same as OP's wife. The consensus was that OP was correct to feel angry.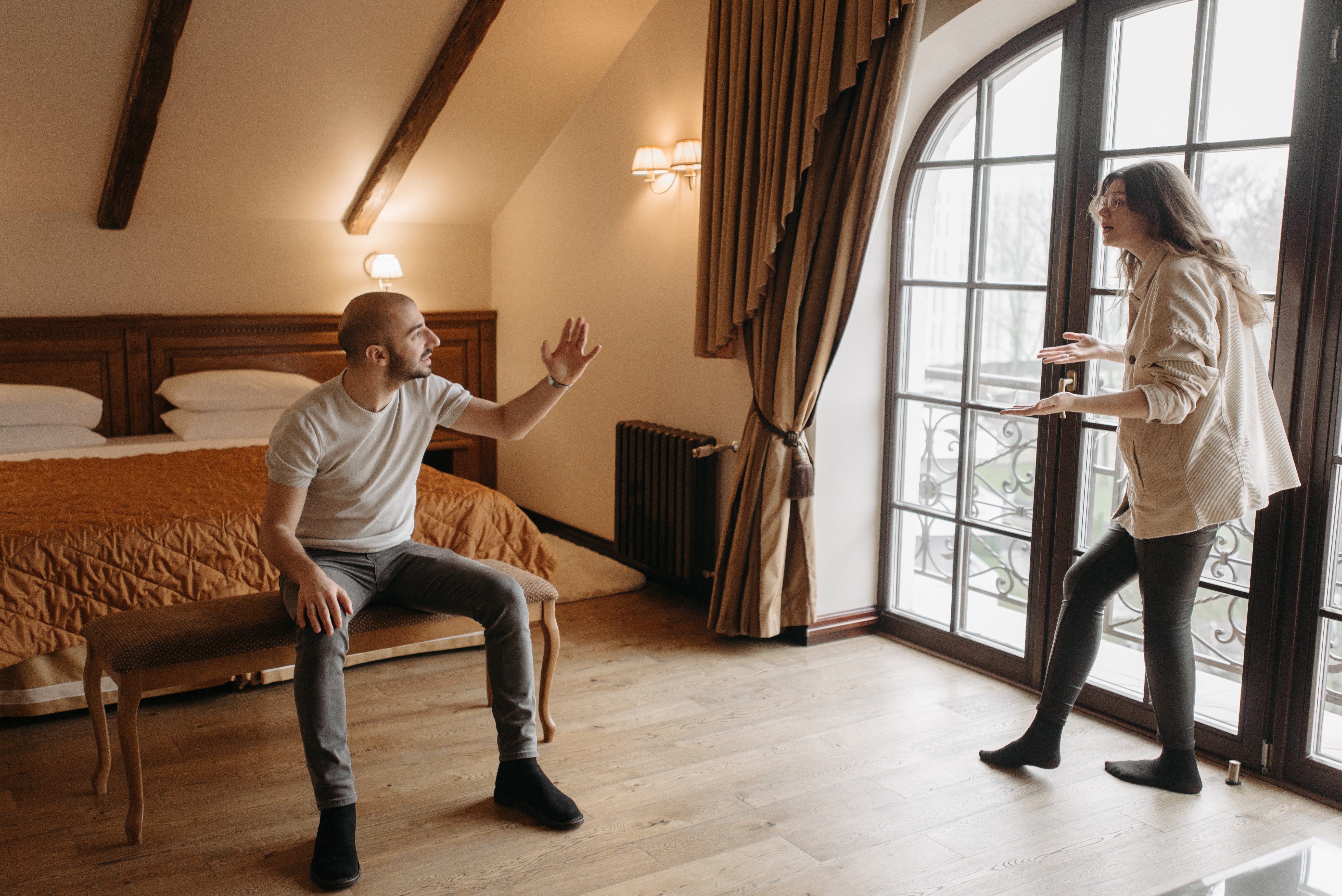 Couple gets into a heated argument over cooking | Photo Pexels
Although some users claimed the smell of the food could've been too strong for his pregnant wife. However, OP stood his ground and decided not to cook for his wife again.
If you liked this story, then you'd like this one about how a husband addressed his wife as "worthless" over lousy cooking.
Please fill in your e-mail so we can share with you our top stories!