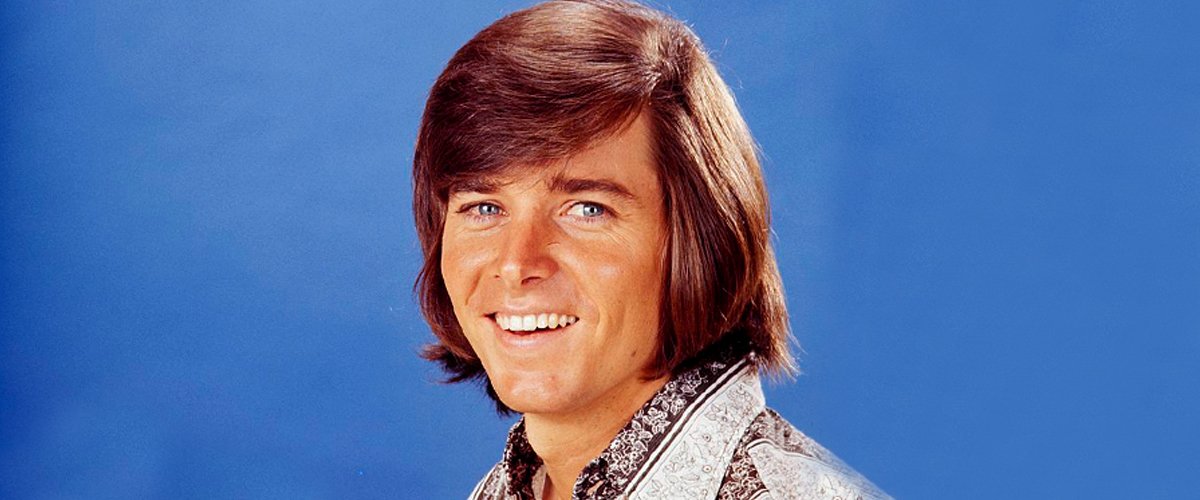 Getty Images
Teen Idol of the 1970s Bobby Sherman Became a Life Saver & 'Human Placebo' to the Ladies
America's beloved singer Bobby Sherman is more than a performer. He also has a hero cape under his belt after having delivered several babies unconventionally.
Comedienne Rosie O'Donnell shared a 1996 interview of Bobby Sherman on her talk show in August. In the interview, the star got candid about being a paramedic.
O'Donnell urged Sherman to talk about his paramedic experience after she read about it in a magazine at the time. The songwriter admitted that he thought his name would get in the way of his medical journey.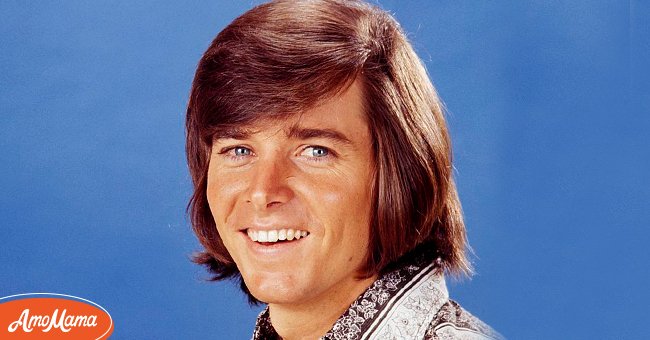 Pictured: An undated image of actor Bobby Sherman posing for the "Get Together" show | Photo: Getty Images
BEING A HUMAN PLACEBO
Sherman revealed one instance where he came across one lady who broke her ankle and landed in the ER. His job at the time was to try to make the woman in pain feel more comfortable.
He shared she looked at his name tag twice and was stunned to realize that it was him. She told him that her granddaughters had his posters all over their bedrooms upon learning who he was.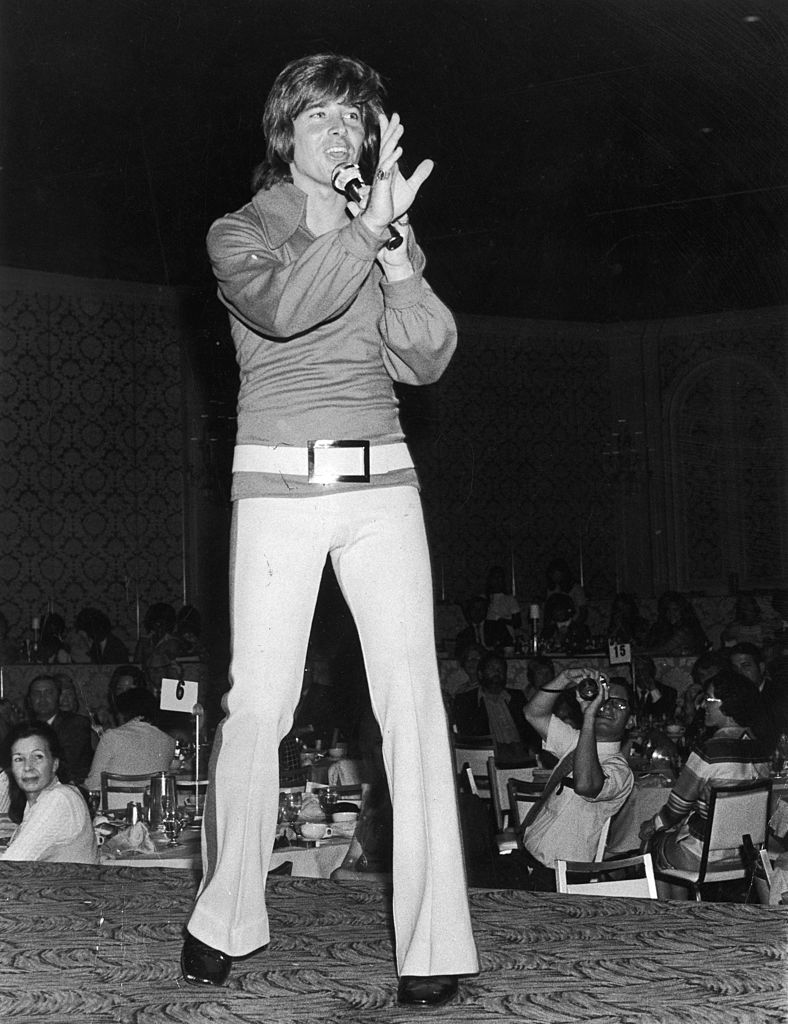 Bobby Sherman performing on stage at Variety Club event in June 1971 in Hollywood | Getty Images
Sherman joked, saying at that moment, the lady even forgot that she had a broken ankle. O'Donnell giggled at the thought while he told the story, adding:
"I felt like a human placebo. I mean, it worked. I couldn't have been happier."
He also told her that he delivered five babies out in the field, adding the last one was named after him. The "Little Woman" singer said it was a terrific experience.
Publicity photo of singer/actor Bobby Sherman in 1969 | Photo: Wikimedia Commons Images, Public Domain,
He explained that the lady was Hispanic and that it was a sidewalk delivery since the baby was already visible at the opening. The singer also revealed that the imminent birth was the first delivery the woman ever had.
Sherman said the young woman who had no prenatal care was scared. Thankfully, he also added that although the delivery was challenging, she gave birth to a beautiful baby girl.
In that time frame, she asked his partner what his name was, and he told her that it was Robert. A few minutes later, the young lady got Sherman's attention and said she was naming her daughter Roberta.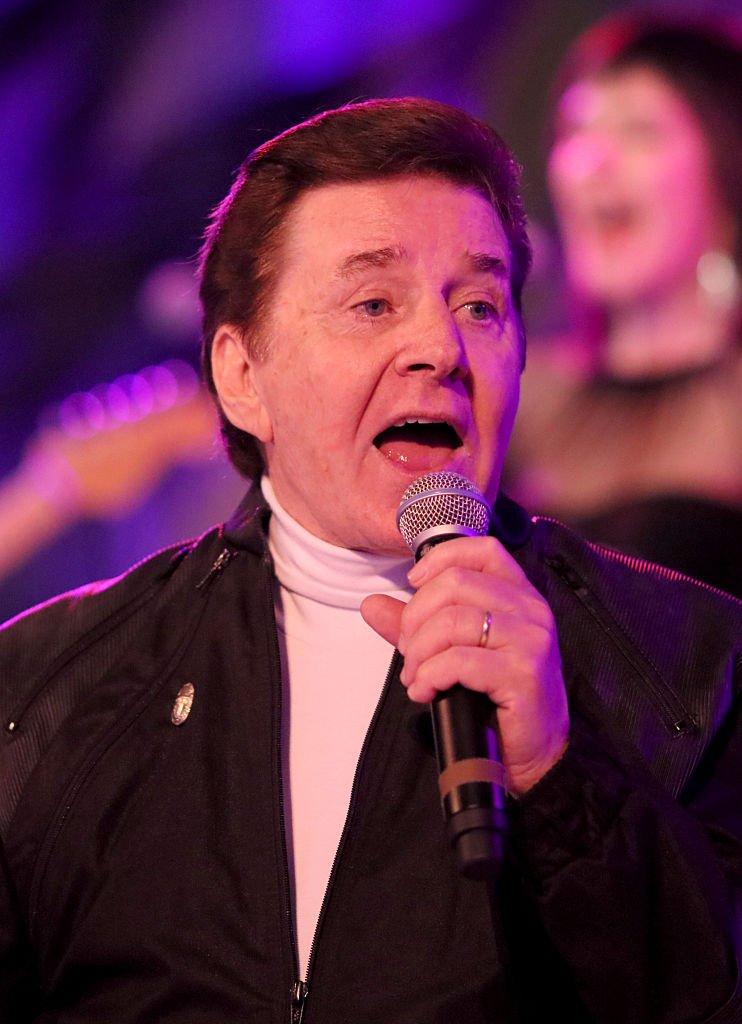 Bobby Sherman performs during the Brigitte and Bobby Sherman Children's Foundation's 6th Annual Christmas Gala and Fundraiser at Montage Beverly Hills on December 19, 2015 in Beverly Hills, California | Photo: Getty Images
MUSICAL & ACTING JOURNEY
Apart from performing miracles, Sherman is well-known as a former teen heartthrob from the 1960s. He made his first TV appearance on the musical TV show "Shindig!"
After that, the actor starred on the family show "Here Comes the Brides," which debuted on ABC in 1967. The show in which he played Jeremy Bolt lasted only two seasons.
During that time, Sherman also dabbled with his music career as he had several hit songs, including "Julie, Do You Love Me." When he appeared on "Here Comes the Brides," people loved his personality.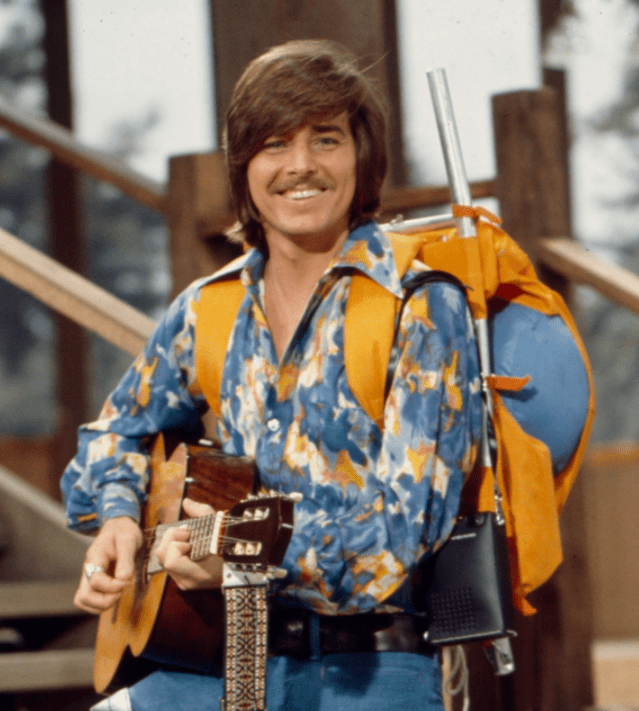 Bobby Sherman makes and appearance on the TV special "Old Faithful" in 1973 | Photo: Getty Images
Television writer Larry Brody who worked with him on the series, once recalled people tuned in more because of Sherman. Consequently, the scripts began emphasizing his character even more.
Brody explained his character was written as stuttering for the first season but that things changed after he cemented his name as a pop star.
Sherman boasted music appeal that drove his fans wild, having an immense impact on teenage girls. The 78-year-old was born Robert Cabot Sherman Jr. on July 22, 1943, in Santa Monica, California.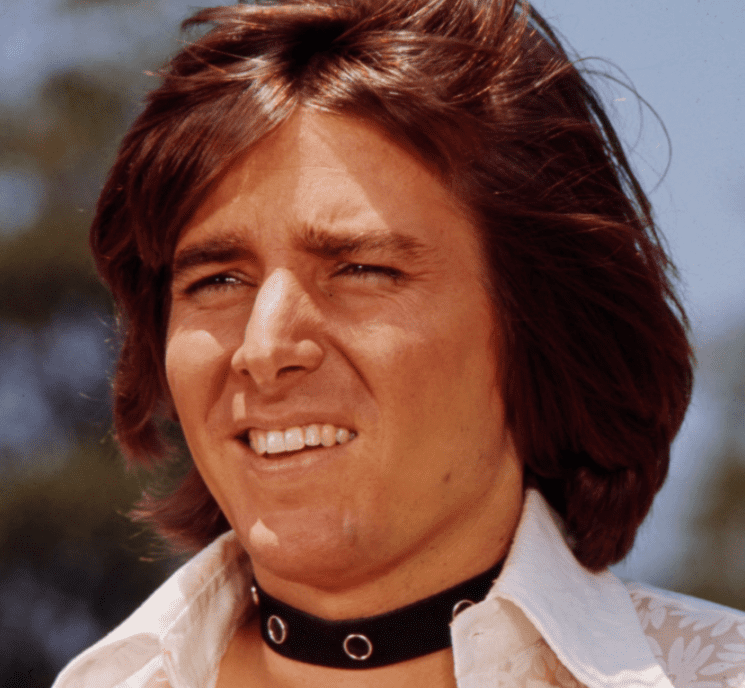 Bobby Sherman appearing on the ABC TV special "The Bobby Sherman Special" in 1970 | Photo: Getty Images
He graduated from Birmingham High School in Van Nuys, California, in 1961 and later attended College in Woodland Hills, California.
Sherman's interest in music began when he was eleven years old when he learned to play the trumpet. It grew even further when he was able to play sixteen musical instruments.
In 1964, he sang at Mineo's Hollywood party, where he was spotted by an agent and bagged a regular gig on "Shindig." He later appeared on an episode of the "Monkees" from 1966 to 1968, playing a singer/surfer named Frankie Catalina.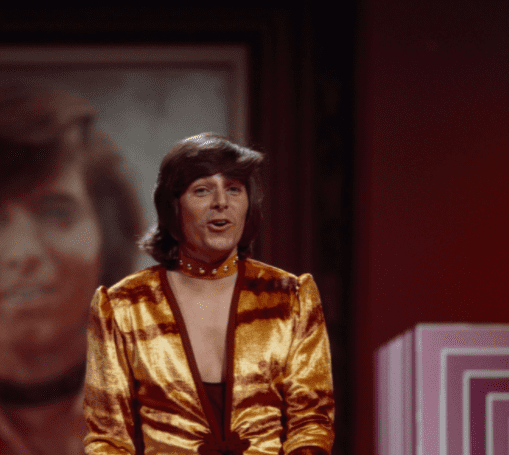 Bobby Sherman performing on the TV special "The Bobby Sherman Special" in 1970 | Photo: Getty Images
Sherman also co-starred in the short-lived sitcom "Getting Together," a 1972 spinoff of "The Partridge Family." In addition, his recording career earned him seven gold singles, one platinum single, and five gold albums.
The superstar also has a total of seven Top 40 hits, including "Easy Come, Easy Go," "Little Woman," and "La La La (If I Had You)."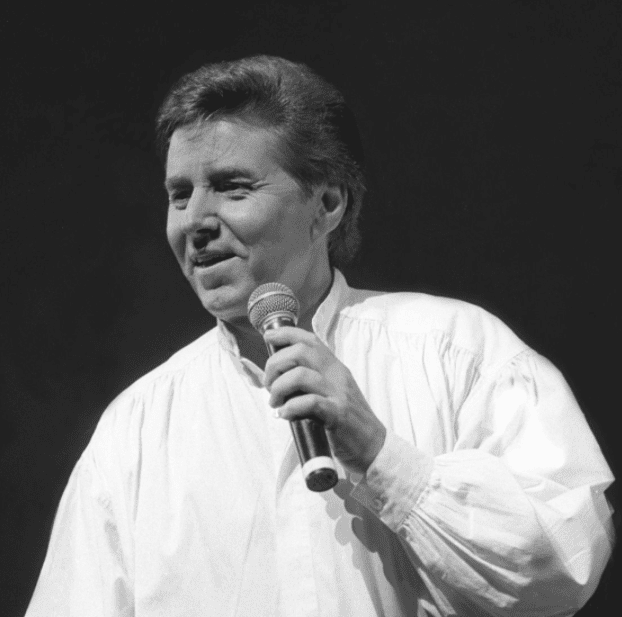 Bobby Sherman performs on stage during a live concert on July 24, 1998 | Photo: Getty Images
From the late '60s to the mid-70s, Sherman toured the country and the world, giving concerts to sold-out crowds. In between, he was still juggling both his singing and acting careers. In 1986 he was cast on the TV show "Sanchez of Bel-Air."
Sherman did his last concert as a solo artist in Lincoln, Rhode Island, on August 25, 2001, and was ranked No.8 in TV Guide's list of "TV's 25 Greatest Teen Idols."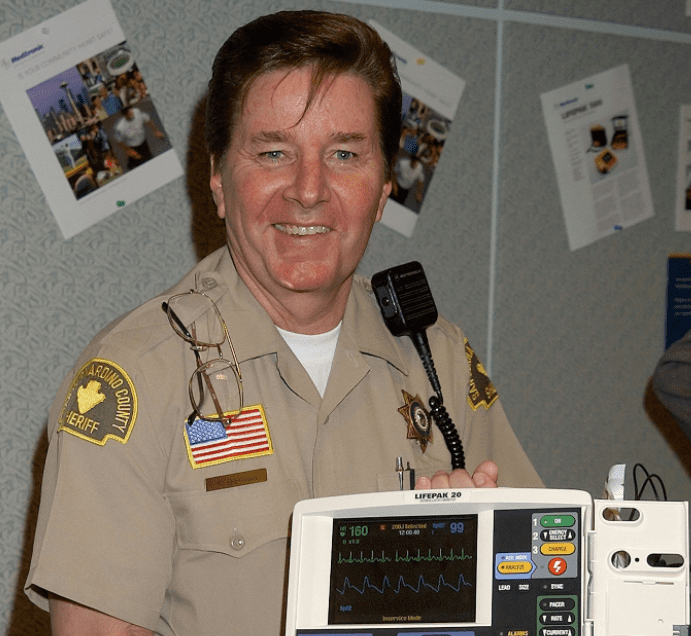 Undated image of Bobby Sherman, now a San Bernardino County Deputy Sheriff, holding a Life Pak 20 Defibrillator / Monitor in Los Angeles | Photo: Getty Images
TRUE CALLING
His popularity survived the cancelations of the shows he starred on previously because he featured in films including "Get Crazy." More so, he switched up his on-screen stints to work behind the camera as a producer for TV and even directed commercials.
He also found his true calling when he joined the San Bernardino County Sheriff's Department in 1999, where he taught CPR and life-saving techniques.
Before then, he was at the Los Angeles Police Department after joining in 1988, where he got promoted as a Captain for teaching incoming academy recruits.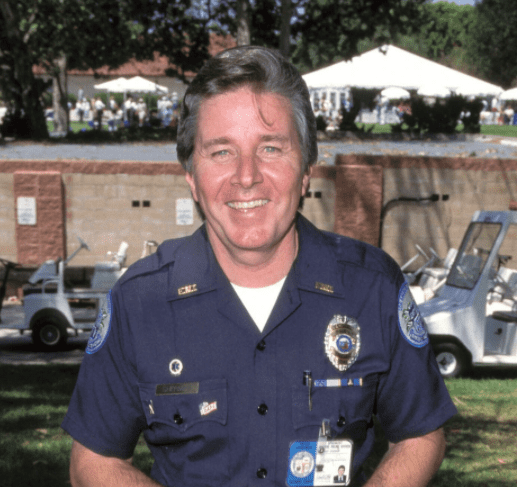 Bobby Sherman during L.A.P.D. Celebrity Golf Tournament at Rancho Park in Los Angeles, California | Photo: Getty Images
He was already a trained and qualified EMT when he joined the LAPD as a specialist officer to train first aid and CPR recruits. Sherman's career move was inspired by his guest appearance on an episode of "Emergency" in 1974. He told Entertainment Weekly in 1993:
"There's not a better feeling in the world than when you're responsible for saving someone's life. It's real-life – you can't say, 'Take two.' It's now."
Sherman learned first aid in the late '70s and became a certified medical emergency technician. He volunteers his services for 40 hours a month at a nonprofit volunteer EMT program he founded in 1989.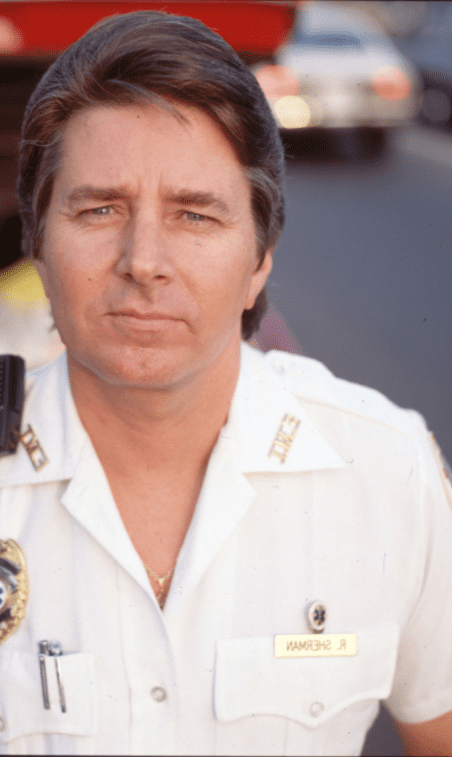 An undated portrait of Bobby Sherman, dressed in a white EMS uniform | Photo: Getty Images
RETIRING & COMEBACK
Sherman retired from showbiz for good after being part of the "Teen Idol Tour" with Peter Noone and "Monkees" alums Davy Jones and Micky Dolenz in the late 1990s.
However, he made a comeback after a 25-year hiatus from the music scene in 1998 as part of the "Teen Idols" show, which was produced at Nissan Pavillion and once revealed his comeback was a matter of timing:
"K-Tel reissued all my albums on CD, I did my autobiography, 'Still Remembering You' in 1996, and after the resurgence of the '50s and '60s, it seemed it was time for the '70s."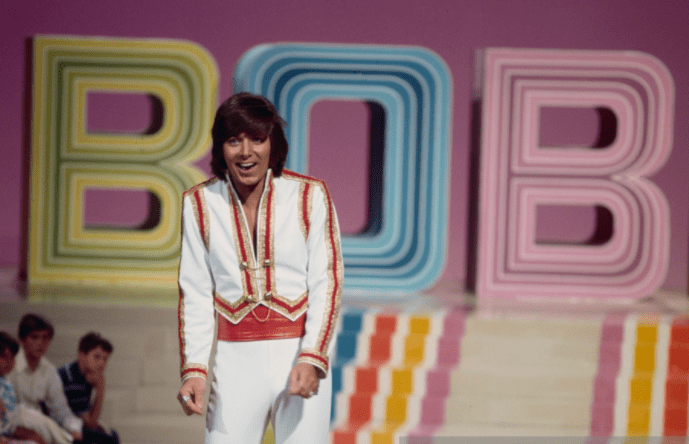 Bobby Sherman hosting the ABC TV special "The Bobby Sherman Special" in 1970 | Photo: Getty Images
AGING PROCESS
In terms of aging, in September 1986, he told Rolling Stone that he had aged well but still preferred working behind the scenes and recording:
"I've led a pretty clean life, so I've aged fairly well. I don't even feel a whole lot older."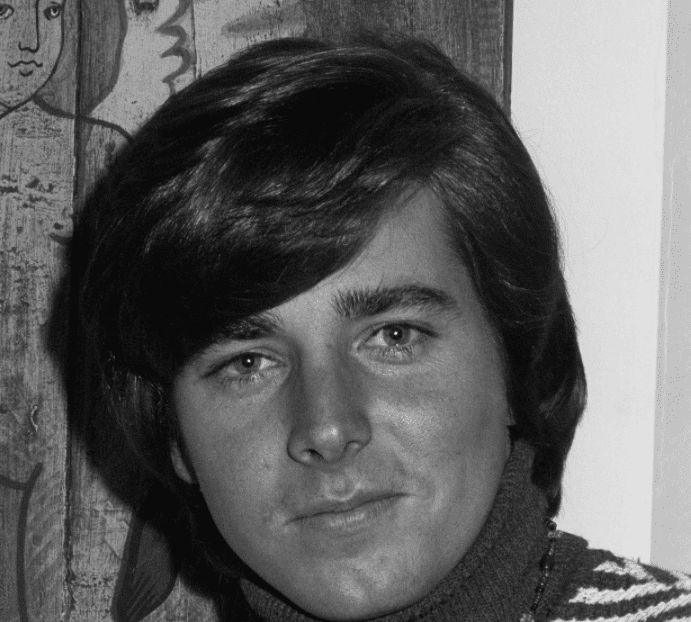 Bobby Sherman wearing a striped sweater in 1970 in New York | Photo: Getty Images
FAMILY MAN & FOUNDATION
In addition to that, Sherman is now a family man and has been married twice. From 1971 to 1978, Sherman was married to his first wife, Patti Carnel.
Years later, he remarried to Brigitte Poublon in 2011. Together, the couple has two sons, Christopher and Tyler. The pair also started a children's foundation named The Brigitte and Bobby Sherman's Children Foundation that same year.
The BBSCF is a Ghana-based youth center that is mandated to fuse music and education. Its mission is to provide the kids in Ghana with quality education and the tools necessary to succeed.
Please fill in your e-mail so we can share with you our top stories!