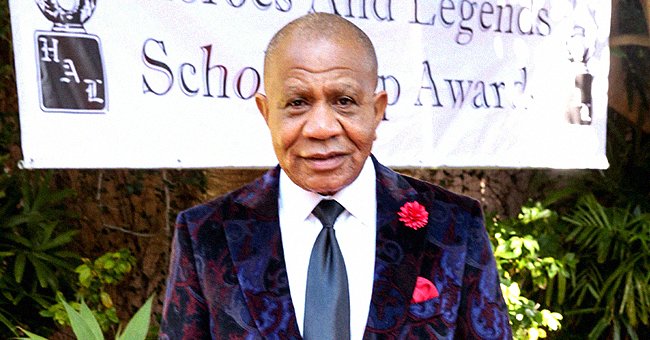 Getty Images | Instagram/ Lenny Williams
Lenny Williams's Greatest Decision Was Choosing His Wife — Glimpse into Their 38-Year Marriage
Often identified as the voice of the funk band "Tower of Power," award-winning music genius Lenny Williams has attained decades-long success in the industry. Yet, he considers his marriage to Deborah Williams one of his most outstanding achievements.
Many not only recognize Lenny Williams as the voice behind the '70s funk band "Tower of Power," but also as an acclaimed singer and songwriter who's known for his hit songs "Choosing You," and "Cause I Love You," among many others.
Williams's musical achievements are vast, with his distinctive voice earning him numerous Emmy nominations as well as wins. Still, his greatest achievement, he says, is choosing his wife of 38 years.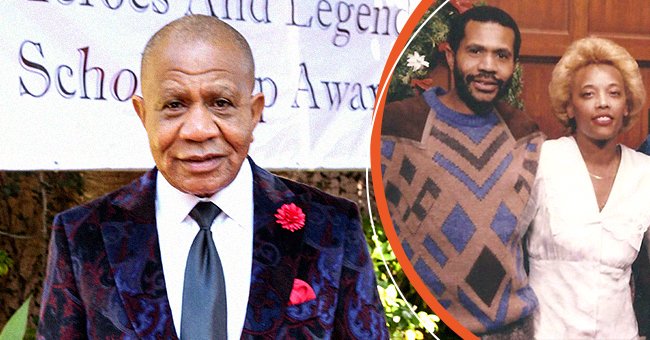 Left: Singer Lenny Williams attends the 29th Annual Heroes And Legends Awards at Beverly Hills Hotel on September 23, 2018 in Beverly Hills, California | Source: Getty Images. Right: Williams and his wife in a 1984 throwback photo. | Source: Instagram/ Lenny Williams
WILLIAMS'S JOURNEY TO MUSICAL FAME
Born in California in 1945, Williams was only a toddler when his family moved to Russell City, then to the musical hotbed, Oakland.
It was while there that Williams started sharpening his craft, slowly learning to read music. He also began playing the trumpet and jamming with local bands while he was still in grade school.
He furthered his skills and started performing in church, but in spite of his unique voice, he would not take the spotlight. He would often sing in choirs but refused to lead any songs.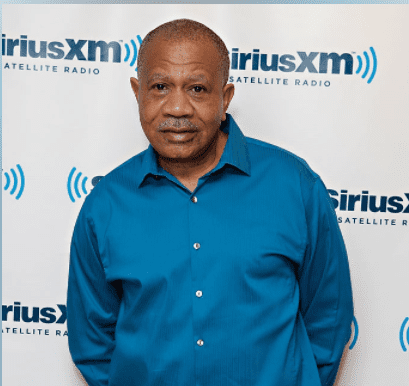 Singer Lenny Williams visits the SiriusXM Studio on August 9, 2012 in New York City. | Source: Getty Images
The "So Very Hard To Go" singer recalls that every time he would sing, his performance would be received with applause. This became an eye-opener for him. He says:
"There was positive reinforcement. People would react. And that made me think, 'Wow, I must be good at it.'"
His determination saw him work with bassist Larry Graham Jr., and this collaboration became a game-changer for Williams. Soon after, he was working with "Tower of Power," producing some of history's most revered albums.
His two-year-long stint with the band bore "Urban Renewal," "Back To Oakland," and "Tower of Power." The band would tour all of the U.S. and many more countries abroad, promoting their songs.
Two years in, Williams exited the band and embarked on a solo career, partnering with the label big-wigs of the time, including Motown and Warner Bros. He made several hits, including "Love Hurt Me Love, Healed Me," and "Midnight Girl."
THE BEST DECISION HE EVER MADE — MARRYING DEBORAH
Away from his musical achievements, Williams is husband to Deborah, his wife of 38 years. Williams refers to his marriage as one of his life's greatest achievements and says choosing Deborah is one of the best life choices he had ever made.
Not much is known about his wife, however, because despite her husband making headlines for his music that has spanned over decades, she is a very private person.
Her Instagram page is set on private, and she has always preferred to stay away from the limelight. Williams, however, does not shy away from showing his wife off to the world.
His posts are deliberate on showing the world the prize he won when he married his lovely wife. His sweet captions always leave his fans blushing.
In one such photo, the two are pictured standing close together, with Deborah leaning on Williams' shoulder with a caption that reads: "Just the two of us!"
In another post, the two are in what seemed to be a restaurant, sitting at a table together, with Deborah leaning in towards her husband. In the long caption accompanying the photo, Williams described how his life changed when Deborah came into his life.
The "Ten Ways of Loving You" singer went on to disclose that for the many years that they have been married, he has been lucky to always wake up beside her as her husband. He was also not shy in revealing how beautiful his wife was on the inside as well as the outside.
It is only wise to listen to a man that has paved for himself a dominant career in music and achieved so much, both careerwise and in marriage.
His other photos include shots of the couple in a 1984 throwback snap, while another photo showed the duo standing close together, in what was captioned as a celebration of the great love they share.
And yet, despite the many years in marriage, the couple seems to be just as in love as they were in the earlier days of their marriage as they both attended their favorite basketball team's play-offs.
In the caption, Williams gave a sneak peek into the secret behind his successful marriage, saying that he never stopped dating his wife, even after that many years in marriage, and a child, Lyndsay, together.
The "Where Did Our Love Go" singer is grateful for the life he's lived and even more surprised that he has hit the 75-year mark and can still sing as well as he did during his younger days.
Telling the tale of how he once attended a show with his wife where the Motown singer had his vocals out of place, Williams says:
"It was so hurtful and embarrassing. I told my wife, 'If I ever sound like that, please tell me it's time to walk away.' She is brutally honest. Fortunately, she hasn't told me yet."
The acclaimed singer is hopeful that when he can no longer hit the notes right, his wife will be honest enough to tell him it is time to put down the microphone.
WILLIAMS'S ADVICE FOR BOTH OLD AND UPCOMING ARTISTS
With his extensive experience in the industry, Williams has nothing but good advice for those aspiring to follow in his footsteps. He says that to become a great vocalist, one should keep practicing and rehearsing. He also makes it known that drugs are a no-go-zone.
Buying a modest home is another of his advice. The crooner says that it does no good for anyone to buy a huge house and then struggle to keep up with the maintenance costs.
It is only wise to listen to a man that has paved for himself a dominant career in music and achieved so much, both careerwise and in marriage.
SUING WARNER BROS FOR ROYALTIES
Williams may be enthusiastic about his music, but he is also in the frontline of fighting for other musicians' rights. In the 2018 saga, Williams sued Warner Bros for underpaying foreign-streaming royalties to "potentially thousands" of artists.
In the case presented before the U.S. District Court Judge R. Gary Klausner, Williams claims that the firm was in violation regarding how they calculated and paid digital streaming royalties to musicians.
Williams continues to push for the case to be a "class action," which means that if he succeeded in the case, many more artists stood to benefit from the international royalties being calculated based on at-source income.
Please fill in your e-mail so we can share with you our top stories!