youtube.com/TheSuvorovvv
Nathan Lane AKA Ernie of 'Mousehunt' Wed His Secret Partner Years after Coming Out - Meet Him
Nathan Lane is a very talented actor who gives his best when performing on screen. However, his personal life is also as intriguing as the roles he plays. Lane is gay and proud and here are his thoughts on homosexuality.
American actor, writer, and producer Nathan Lane is 65 years old. However, his achievements in the entertainment industry are still very fresh in the minds of his fans.
He was born Joseph Lane on February 3, 1956, and has had a career in Hollywood for over 40 years. Lane's talent has been experienced through Broadway projects, films, and television shows with several awards to show for his success over the years.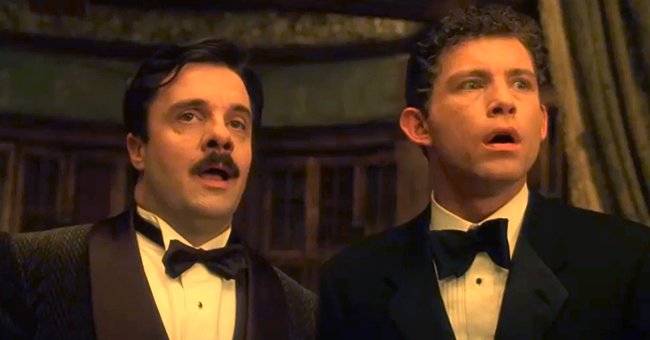 Picture of Nathan Lane and a co-star on "Mousehunt" which was released in 1997. | Photo: youtube.com/TheSuvorovvv
NATHAN LANE'S PROFESSIONAL ACHIEVEMENTS
The Broadway star has starred in various productions like 2005's "The Producers," 1996 classic "The Birdcage," "Stuart Little," "Carrie Pilby," amongst others. Apart from the mentioned movies, Lane also made appearances in some A-list films that are well remembered.
He is famous for being the voice behind the hilarious cartoon character Timon in the 1994 box-office success "Lion King." In addition, Lane's fame and fortune increased when he starred as Ernie in the comedy series "Mousehunt."
Devlin Elliott and husband Nathan Lane pose at the opening night of the play "Network" on Broadway at The Belasco Theatre on December 6, 2018. | Photo: Getty Images
In 2008, Lane was inducted into the American Theatre Hall of Fame. His induction came after receiving two Tony Awards, two Obies, an Olivier Award, and five Drama Desk awards in the world of theatre.
For his impact in television, the "The Birdcage" actor received two daytime Emmy Awards, the People's Choice award, and six Primetime Emmy award nominations. Overall, fans of the icon have witnessed his prowess in over 35 movies.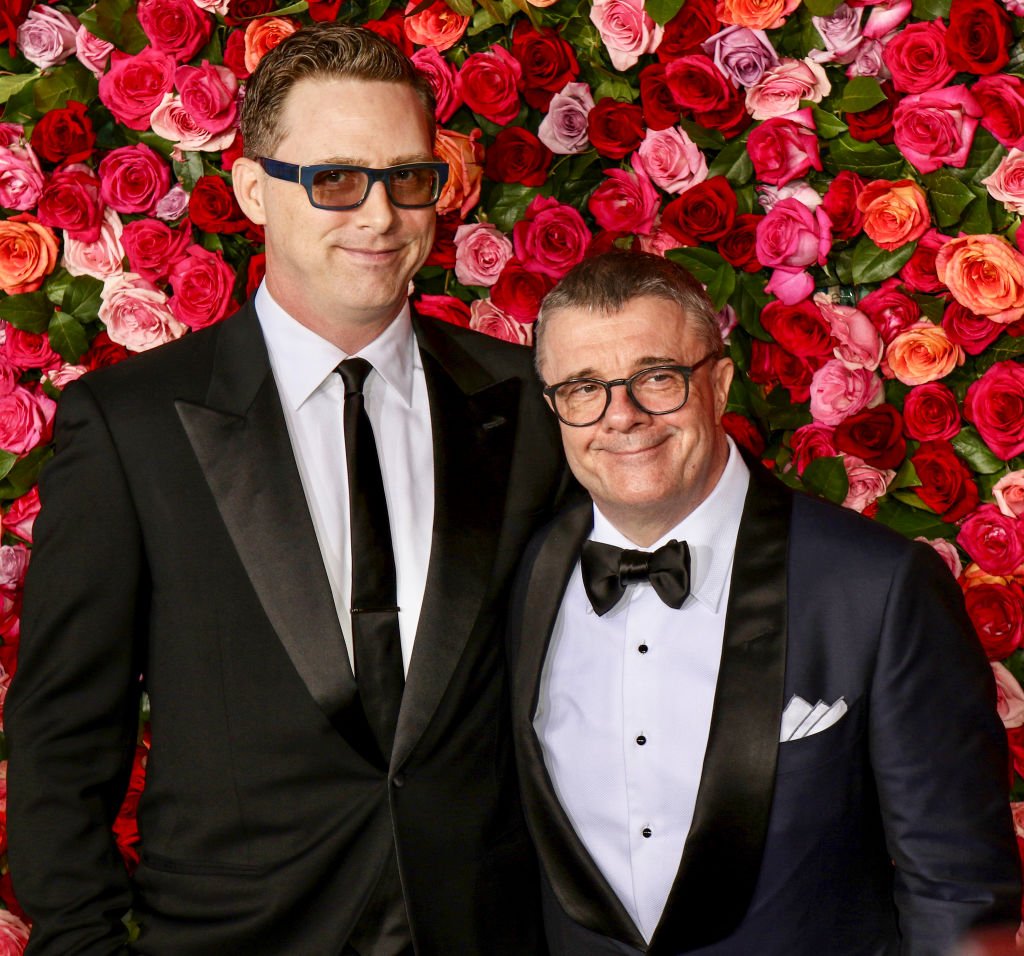 Devlin Elliott and Nathan Lane attend the 72nd Annual Tony Awards at Radio City Music Hall on June 10, 2018. | Photo: Getty Images
THOUGHTS ON BEING GAY
Away from his professional life, Lane is also well achieved in his personal life. Being a down-to-earth man, the writer is part of the LGBTQ+ community and has spoken candidly about his sexuality unapologetically.
Lane once opened up about coming out to his mother and brother, and he further explained their reactions. While speaking, the actor made it known that, at first, his mother did not take the news of his sexuality lightly.
His mom said she preferred him dead to being gay. However, over time, the producer talked his mother out of her thoughts, and eventually, she accepted him for who he is.
Speaking about his brother's reaction, Lane noted that his older brother was incredibly understanding because he was a teacher although, at the time, his brother felt it was only a phase.
However, the lovebirds have written a children's book together called "Naughty Mabel."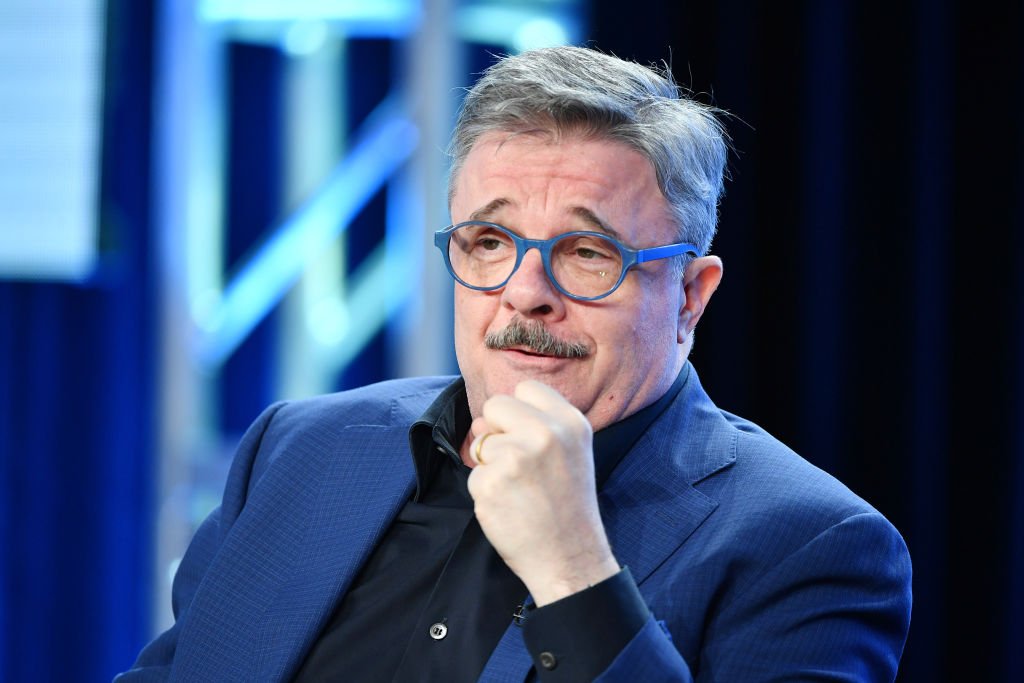 Nathan Lane speaks during the Showtime segment of the 2020 Winter TCA Press Tour at The Langham Huntington, Pasadena on January 13, 2020. | Photo: Getty Images
Even though he was understanding at first, it became more difficult for his brother to understand along the line. Although it was somewhat easy to come out to his family, it was very difficult for Lane to reveal his sexuality to the world.
Lane once talked about how media mogul Oprah Winfrey tried to get him to come out during an interview, even though he wasn't ready.
The interview was to talk about the movie "The Birdcage" which starred Lane as Albert, a drag queen, and Robin Williams as Almand, a gay owner of a drag club.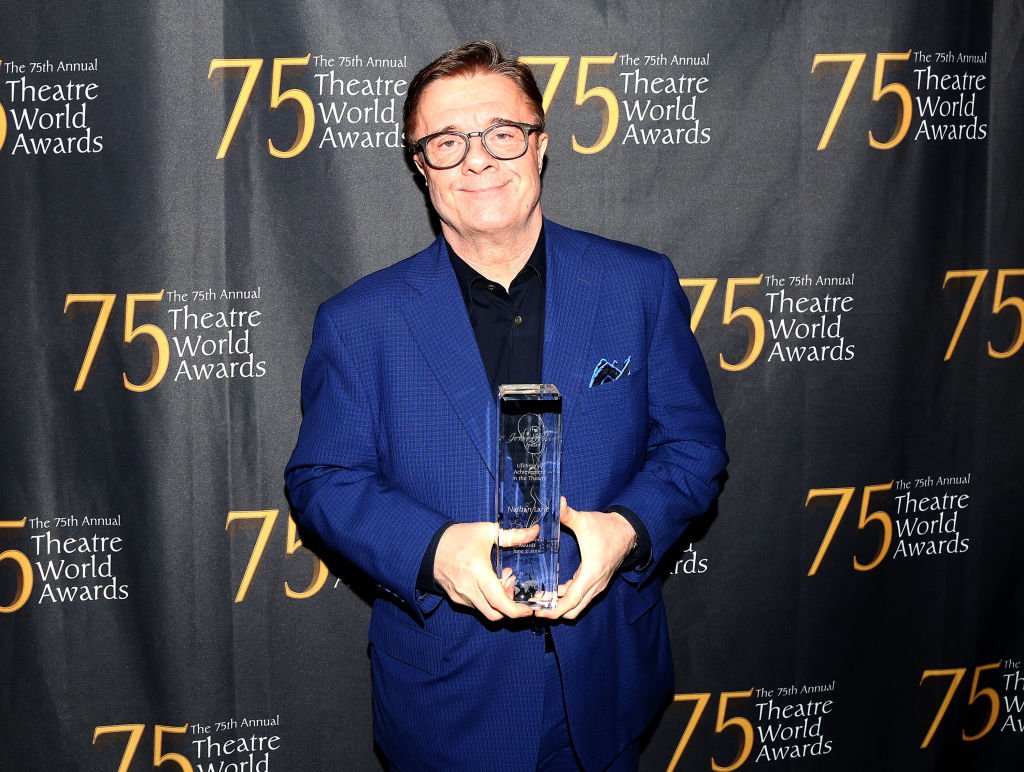 Honoree Nathan Lane poses at the 75th Annual Theatre World Awards at The Neil Simon Theatre on June 3, 2019. | Photo: Getty Images
Williams and Lane were guests on "The Oprah Winfrey Show," where they conversed about their roles in the movie. The latter revealed that unexpectedly, Winfrey praised his performance in the film and opted to know where he learned to act like a girly character.
Lane relayed that the question caught him off guard, and noticing his demeanor, Williams jumped in to protect him. Despite Williams's intervention, Winfrey pressed on for an answer. However, Lane managed to wiggle out of the question.
Although the "Mousehunt" star did not come out on "The Oprah Winfrey Show," he eventually revealed his sexuality in a 1999 cover profile in "The Advocate."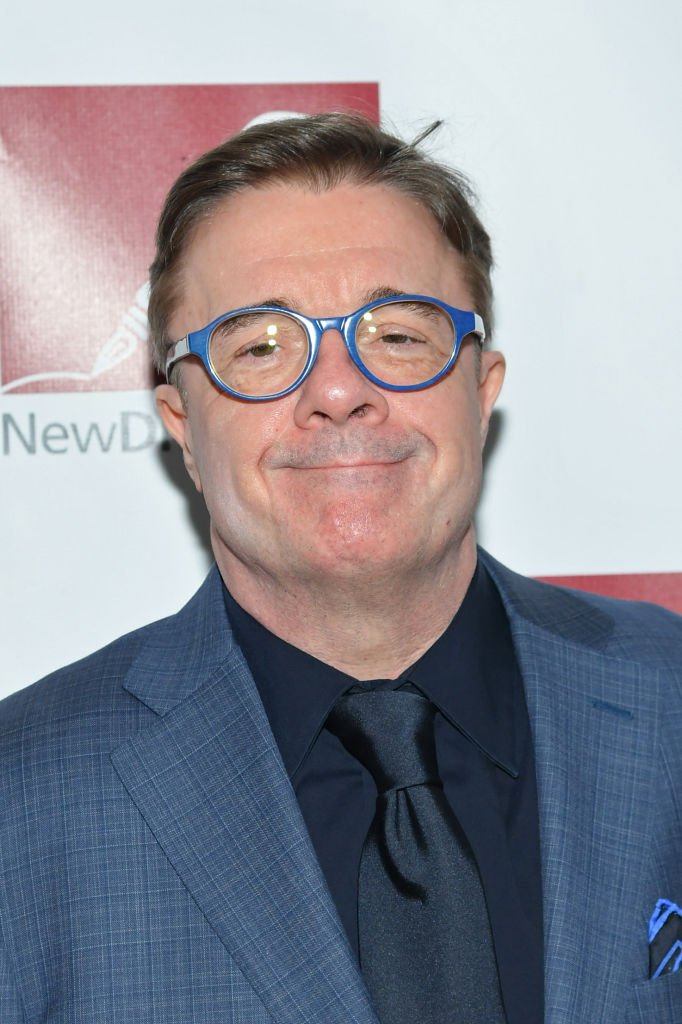 Actor Nathan Lane attends the 2019 New Dramatists Luncheon at The New York Marriott Marquis on May 14, 2019. | Photo: Getty Images
WHO IS DEVLIN ELLIOTT?
Upon coming out, Lane mentioned that he was terrified about the public's reactions. However, he has come to love and accept his identity.
The icon is currently happily married to his longtime partner, Devlin Elliott, and like his husband, Elliott is also a lover of entertainment.
He is an actor, a theatre producer, and a writer. Elliott began his career in Hollywood in 2001, when he featured in a small role as a pizza delivery man in "The X-files."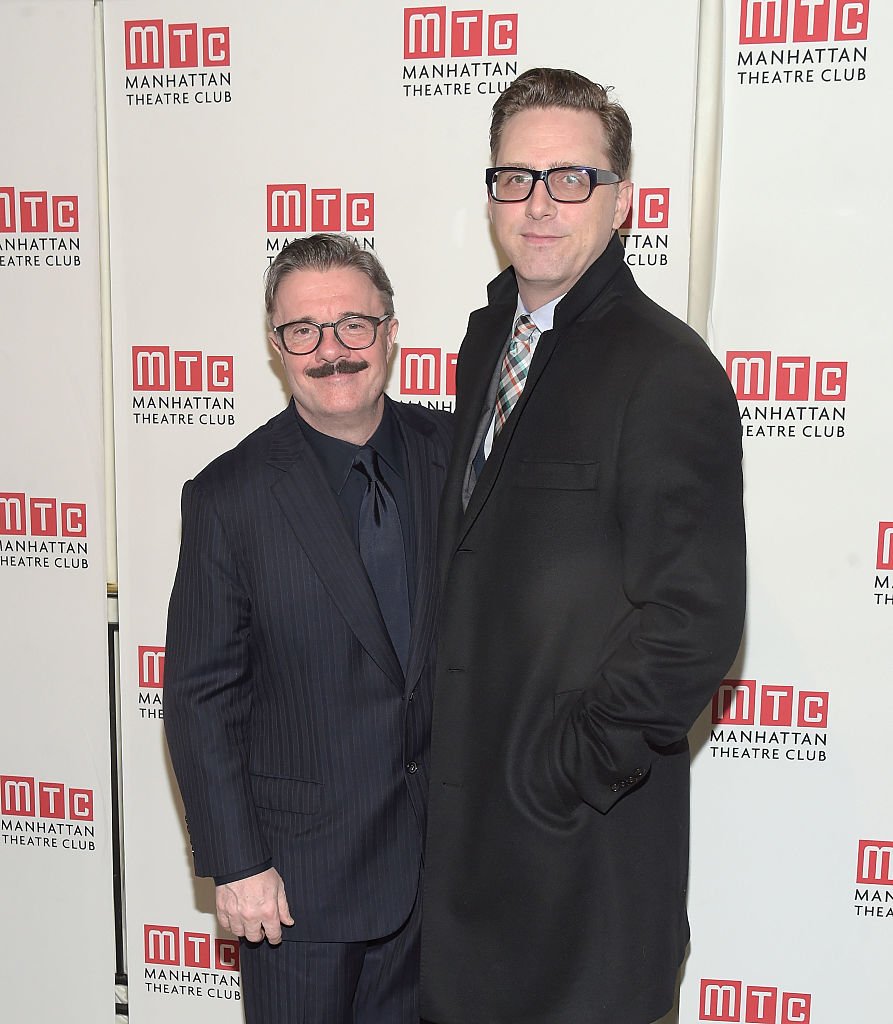 Actor Nathan Lane and Devlin Elliott attend the 2016 Manhattan Theatre Club's Fall Benefit at 583 Park Avenue on November 21, 2016. | Photo: Getty Images
The star has appeared in other productions like "Frasier" and "Sabrina, The Teenage Witch." Since his roles in those movies, Elliott has grown tremendously in the entertainment industry.
As a Broadway, Off-Broadway, and West End producer, he has received a Tony Award nomination. The writer is also the co-owner of Maberry Theatricals Incorporated.
Although Eliott is a celebrity, he loves living a private life away from social media and he rarely shares personal photos or those of his family on social media platforms.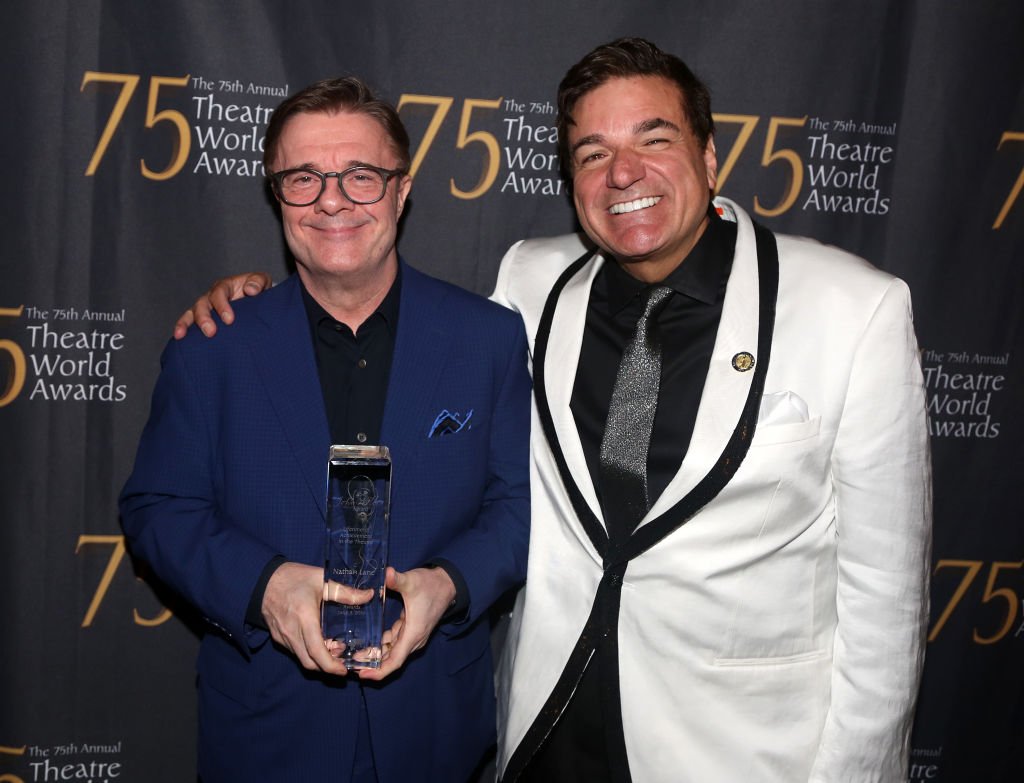 Nathan Lane and Theatre World President Dale Badway pose at the 75th Annual Theatre World Awards at The Neil Simon Theatre on June 3, 2019. | Photo: Getty Images
THE BOOK: "NAUGHTY MABEL"
Despite his many accomplishments as an actor, it is quite intriguing to note that Elliott has never acted alongside his partner on stage before.
However, the lovebirds have written a children's book together called "Naughty Mabel." "Naughty Mabel" is a story about the life of a French dog Elliott and Lane own.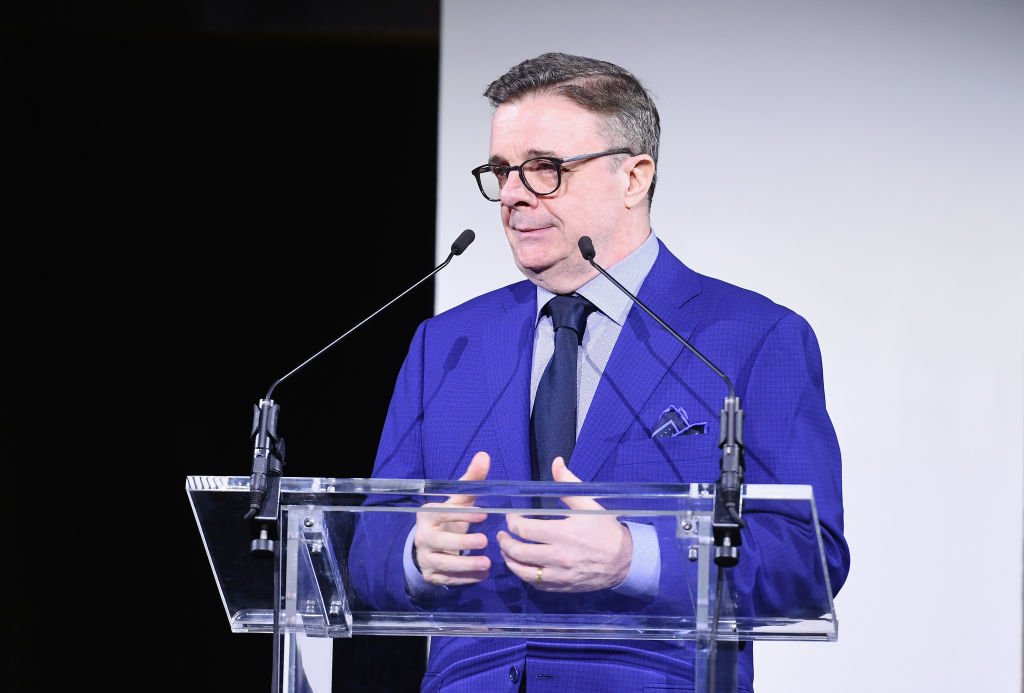 Nathan Lane attends The 12th Annual Golden Heart Awards at Spring Studios on October 16, 2018. | Photo: Getty Images
The book tells the story of a dog that enjoys doing naughty things like licking himself in public, interrupting parties, and eating underwear. Speaking with an outlet about their French Bulldog, Elliott made it known that their pet had become a version of their child.
Lane described living with the dog as living with a supermodel. He said their pet was a little needy and neurotic sometimes, and being a celebrity dog made everything more difficult.
Nathan Lane poses with his award in the 72nd Annual Tony Awards Press Room at 3 West Club on June 10, 2018. | Photo: Getty Images
LANE AND ELLIOTT SAY THEIR NUPTIALS
Lane and Elliott have been together for over two decades. They walked down the aisle in 2015 after being in a relationship for eighteen years.
The couple tied the knot at a small ceremony in New York City's City Hall, and after the ceremony, they had a little party. Lane's representative told an outlet that the wedding ceremony was a success and everyone was extremely happy.
Please fill in your e-mail so we can share with you our top stories!